The Templeman Library is open to all. The range of services for visitors is outlined below.
The Templeman Library is now open for visitors. We can also accept new applications for Templeman Library borrower membership.
In line with Government guidance, we recommend you continue to wear a face covering inside the Library.
Opening times and access
During the Summer Vacation, the Templeman Library is open to visitors between 09:00 and 18:00. We look forward to meeting you when you visit.
To use the Library you need a valid library membership (KentOne) card, a visitor card or day card, available from the Welcome Desk.
Templeman Library opening times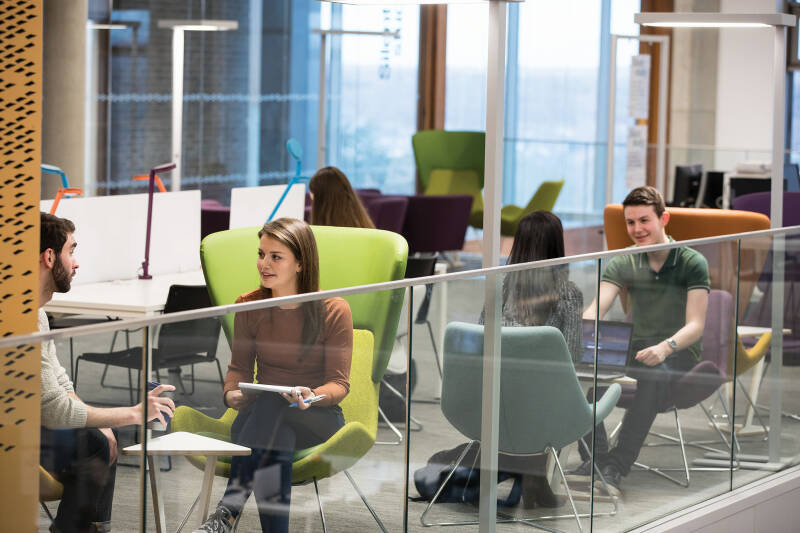 Using books and resources
Visitor card
If you're a regular visitor to the Templeman Library but you don't want borrower membership, get a visitor card, which allows you to easily swipe in and out at all library entrances
It's valid for one year and you can renew it.
To get your card
Visit the Welcome Desk near the Templeman Library Main Entrance and ask for a visitor card. We will create a card for you that will give you access to the library and allow you to print from the visitor PC
You need to:
be 18 or older
bring photo ID with you.
Special Collections and Archives
Our Special Collections and Archives hold unique collections on a wide range of subjects, including rare books, political cartoons, theatre, stand-up comedy, wind and water mills, the history of science and Kent local history.
Anyone is welcome to access the collections. If you wish to view material, please email specialcollections@kent.ac.uk. Staff are still working remotely but will provide support wherever possible.
Free Wi-Fi
If you want to get online with your own laptop or device, you can use the free Wi-Fi on campus:
Visitor PC
Members of the public can use the visitor PC near the IT & Library Support Desk in Block C, Floor 1 in the Templeman Library to:
Kent IT Accounts for academic and overnight visitors
A Kent IT Account for academic visitors, conference guests and those staying overnight on campus provides the following services:
Help
Find out all the ways you can get in touch:
Contact us
More about library and IT services