Student life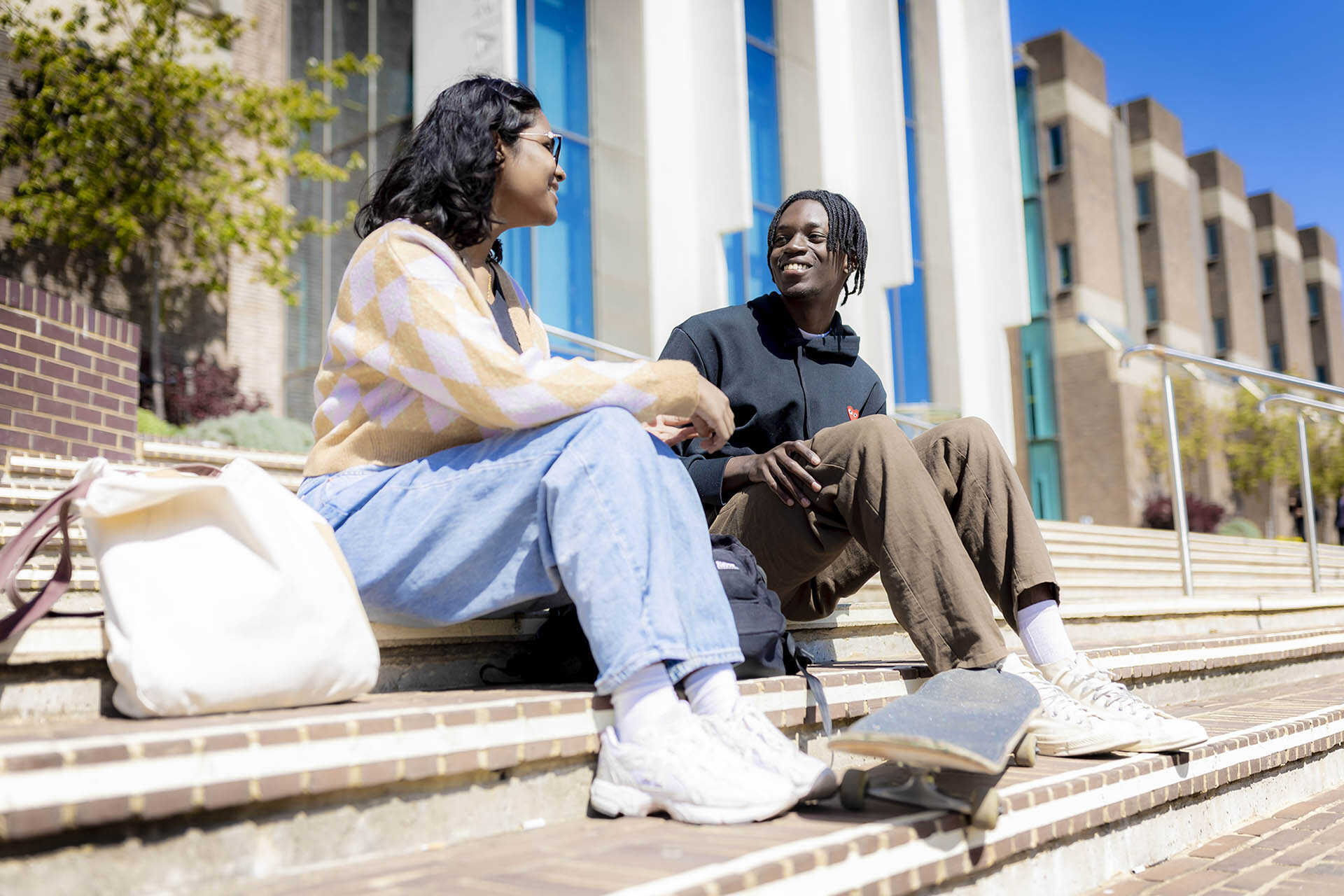 Student life
Amazing, exciting, life-changing – that's how our students describe Kent.
Get involved.
Whatever your interests, whatever your goals, we're sure you'll find your place at Kent.
Life at a campus university is so much more than just studying. It's about getting involved and becoming part of the student community. Our inclusive student life helps you to make lifelong friends, discover new interests and gain skills that set you up for the future.

We'll help you to find new ambitions, get to know yourself better and gain confidence in your own decision-making. With tailored support at every stage of your journey, we'll help you to make the most of all the opportunities that come your way.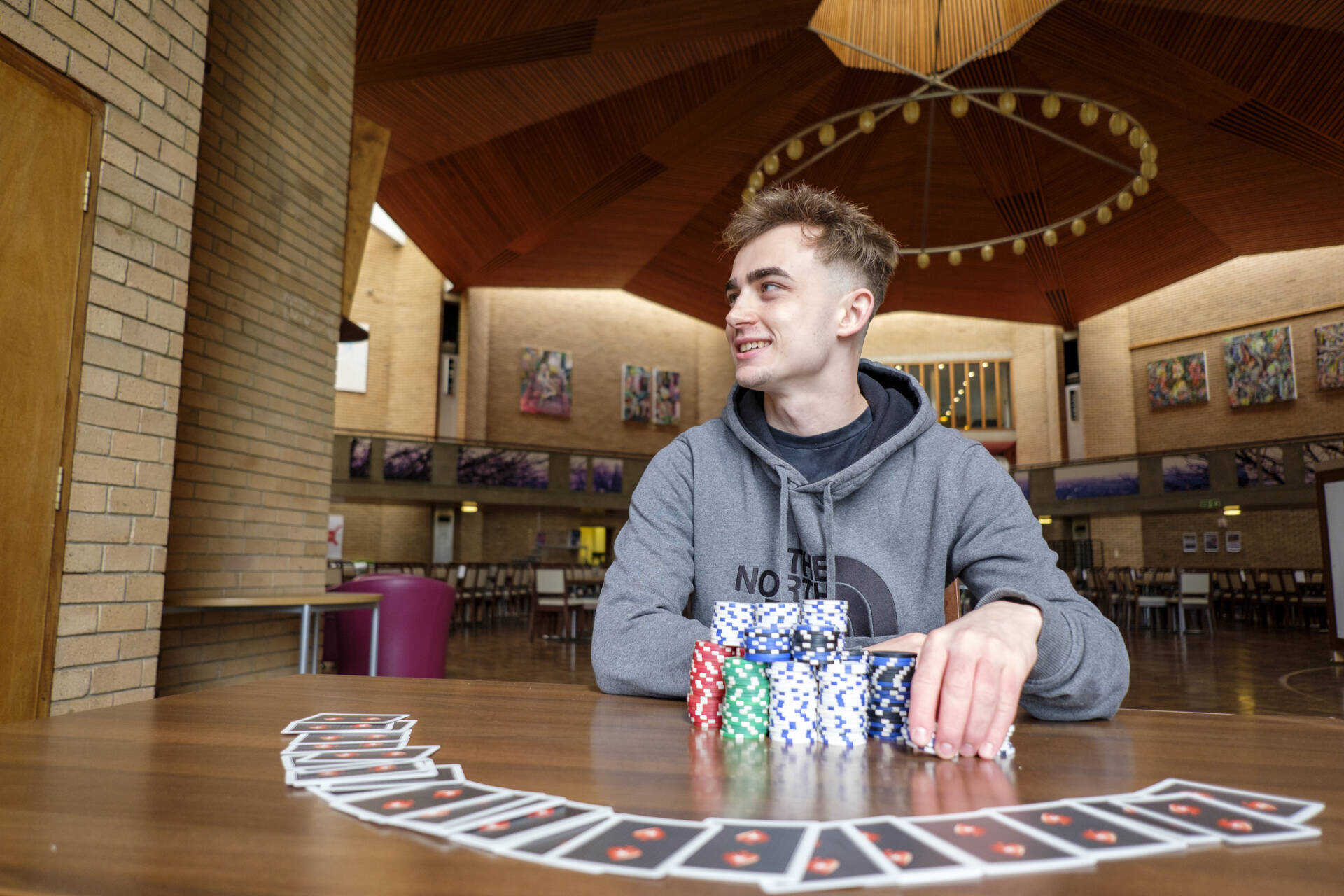 Celebrating our students
Lewis Powell has done it all – from President of the Poker Society to Peace Ambassador.
And after finishing his final year exams, he's now in Las Vegas reporting at the World Series of Poker!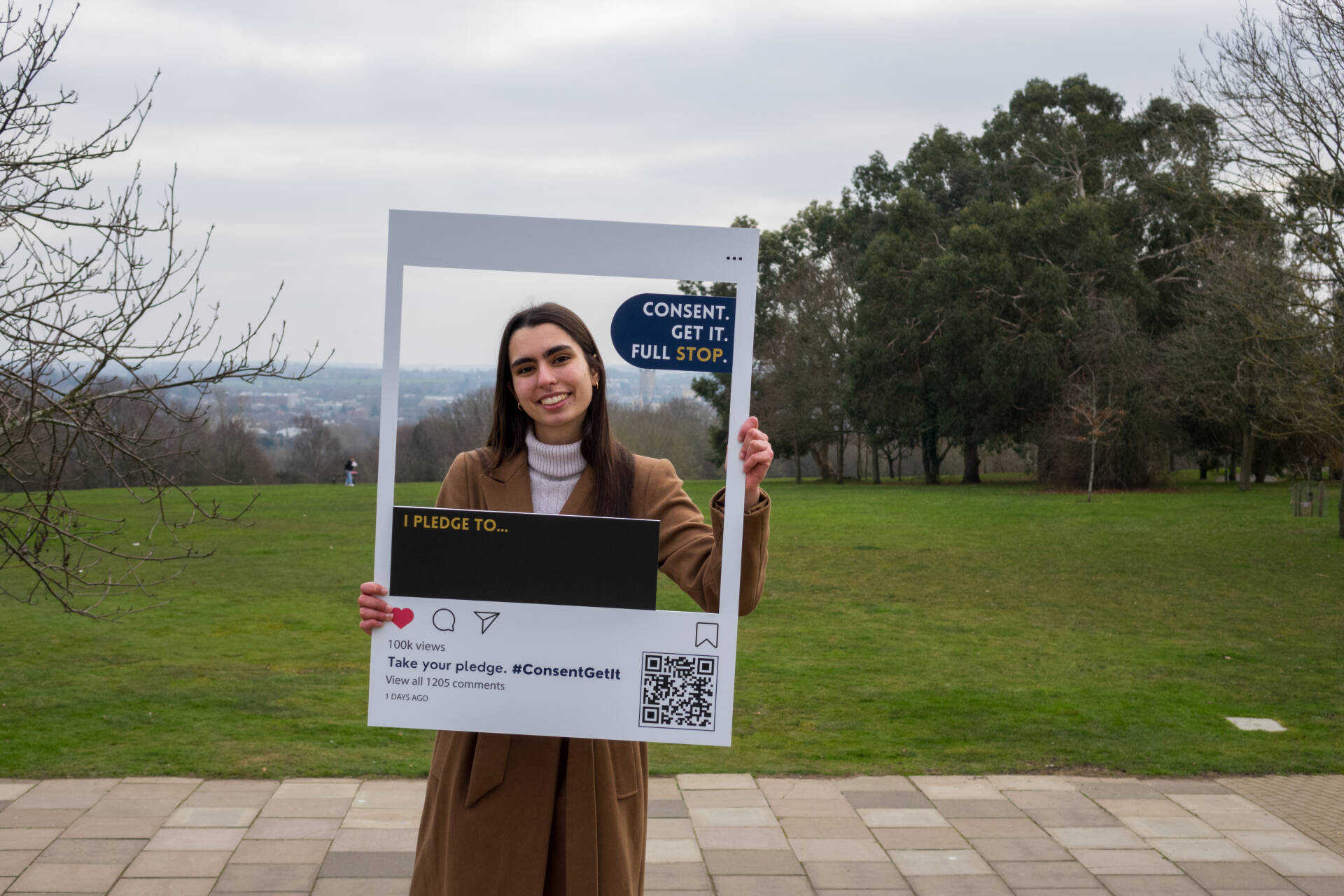 Celebrating our students
Filipa is a Kent Star for her inspiring work around consent.
Filipa launched the sex-positive 'Consent. Get it. Full stop.' campaign, opening up the conversation around sex and consent.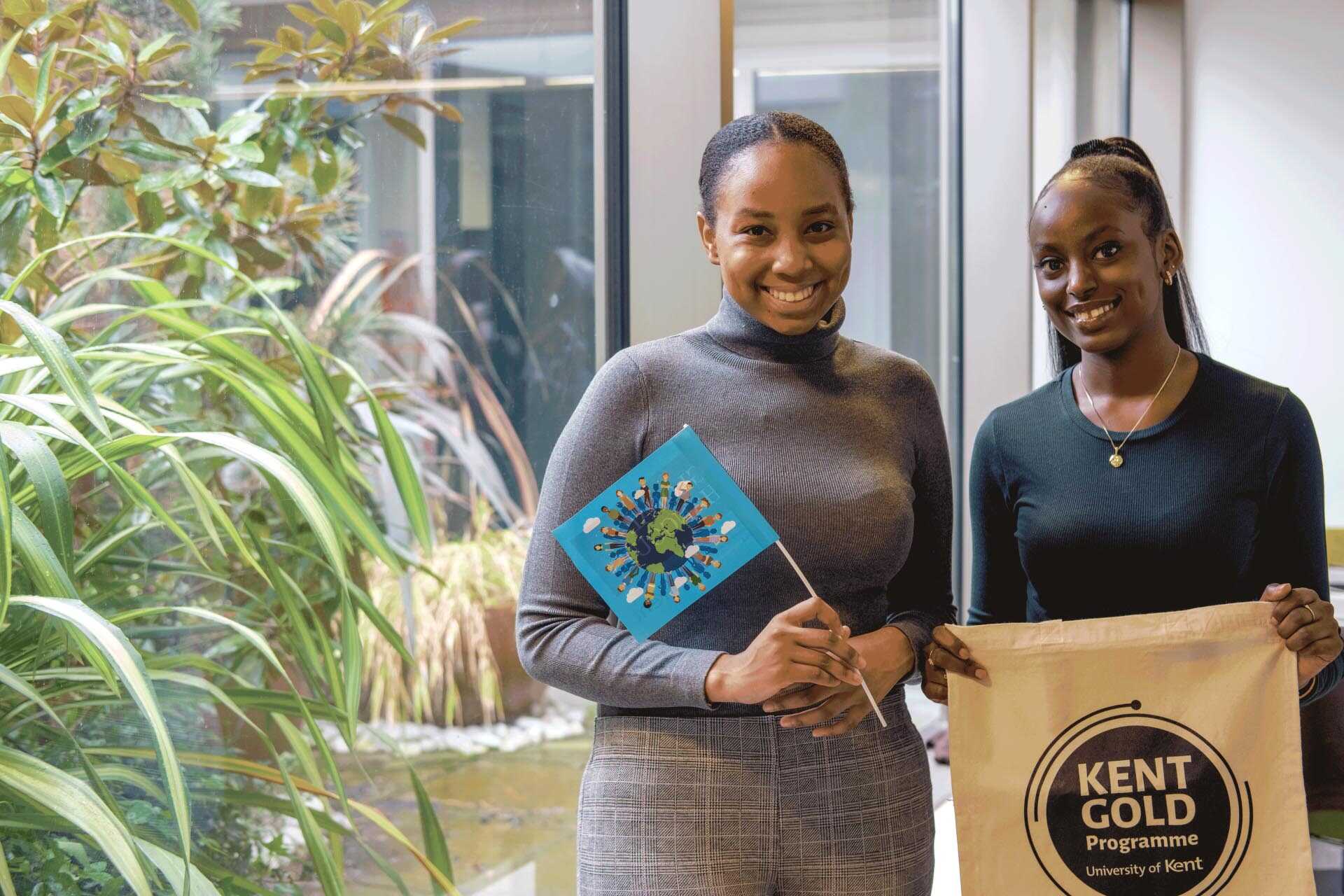 Celebrating our students
As part of the Global Officers Leadership Development (GOLD) programme, Hannah Kirabo and Jireh Akandwanaho have been involved in a wide range of activities including the organisation of WorldFest, our annual celebration of cultural diversity at Kent.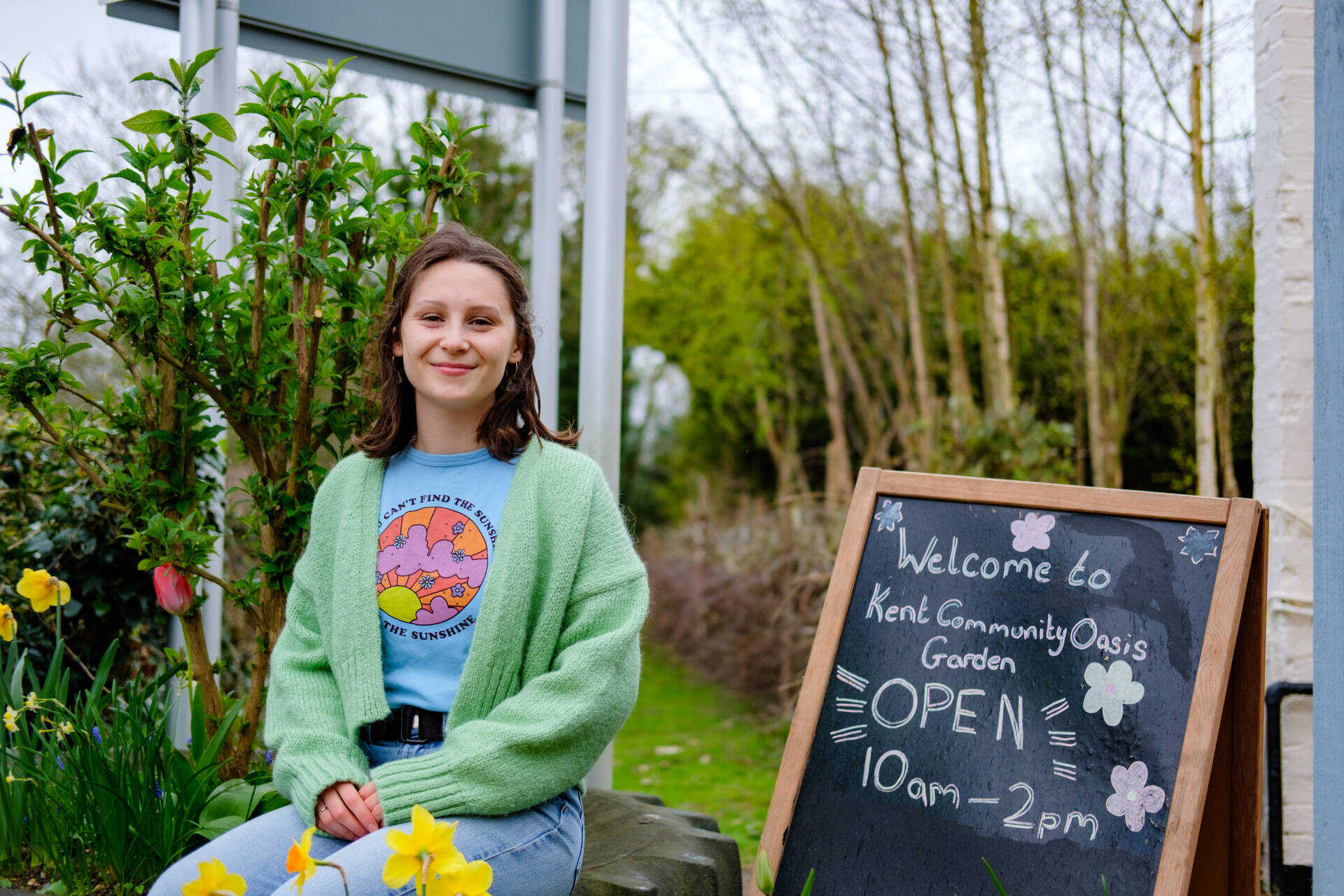 Celebrating our students
Isabella Sabin-Dawson's passion for sustainability is clear.

Bella has been working with the Sustainability Team this year on a wide range of projects including the Kent Community Oasis Garden, the Climate Cafes project, the Hedgehog Friendly campus initiative and much more.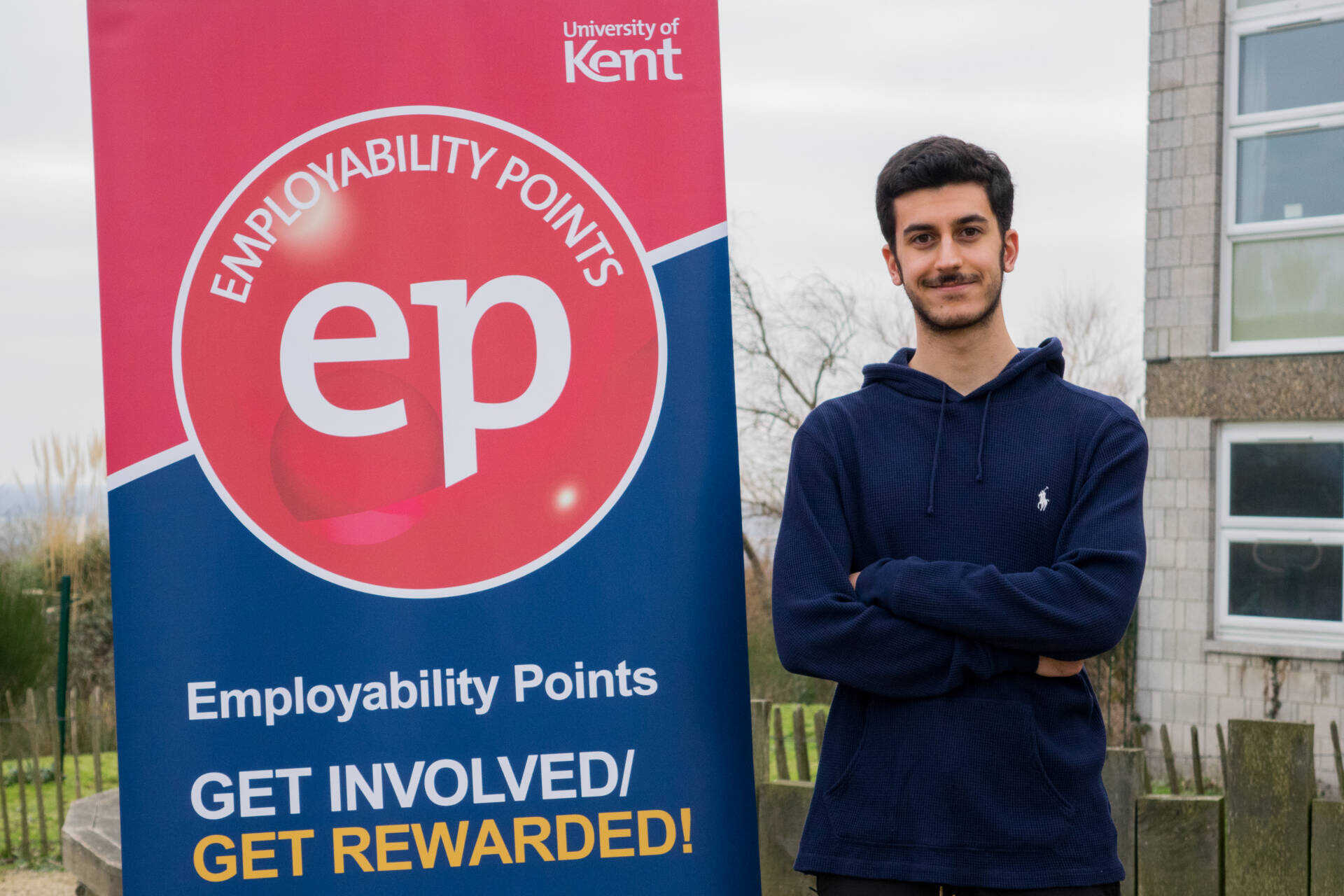 Celebrating our students
Sami Bakaitis stood out to the Employability Points Team for his dedication to skill developing co-curricular activities.
He set his eyes on an internship at Reflect Digital and worked hard to gain enough employability points to unlock the opportunity.
Sami shone at his internship and has now been offered a job at Reflect Digital!
Become part of our large, diverse student community where there's always something going on.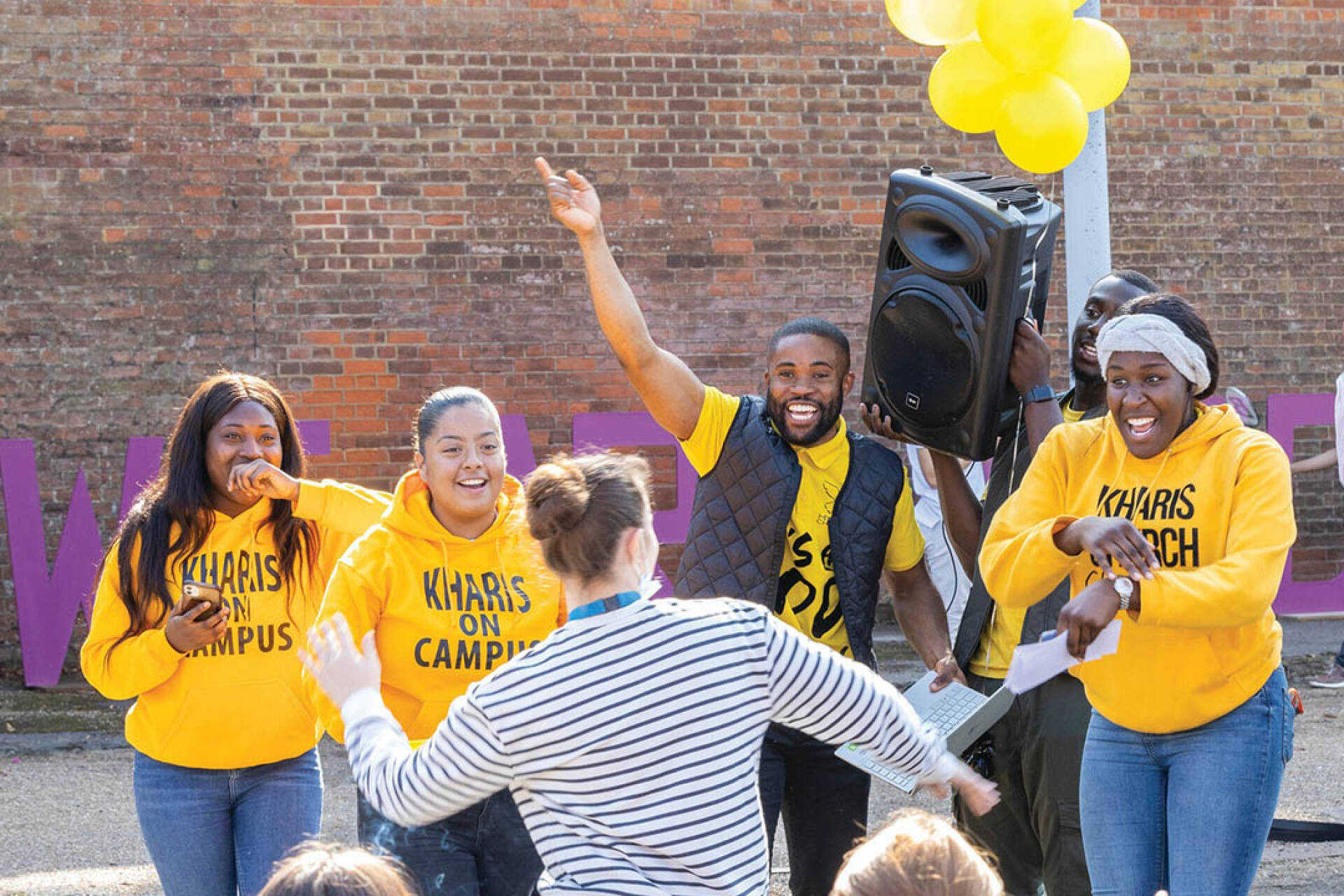 Join the club.
Joining a society is a university rite of passage – there are lots to choose from and they're a great way to make friends.

Step up and run a society though and you'll still enjoy the good times but also gain valuable organisational and leadership skills, maybe even event management experience.
See the world.
Going abroad as part of your degree is an amazing experience. You'll grow in confidence, enhance your employability and return to university inspired and motivated ready to excel in your final year.

We have numerous international study and work placements available and we'll support you every step of the way.