We encourage students in school and college to come and make use of the services we provide.
Come and visit us!
If you are a teacher or academic staff, you can organise a school trip to the Templeman Library. Students will have access to most library resources including books, our visitor PC, printing services and much more.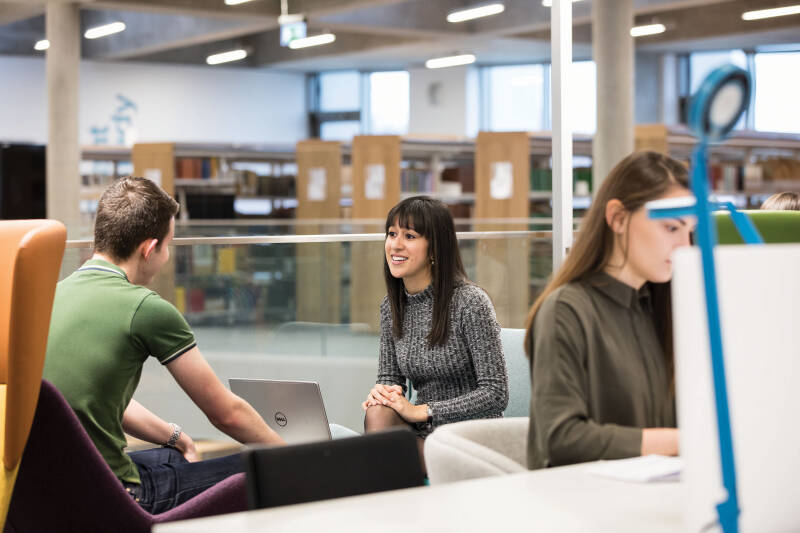 Schools and colleges membership
If you are 16 or older and in full-time education at a school or college in Kent, you can get up to two years' free membership of the Templeman Library.
What we're offering
Up to two years' free membership of the Templeman Library during your school or college studies, if you're 16 or older.
Library membership photo ID card
Free access to the library, including study spaces
Free access to reference material
You can borrow up to 5 books at a time (except 3 day loans or multimedia items)
You can also borrow items from the Drill Hall Library or have them brought to the Templeman Library for you to pick up
Limited access to our e-resource collection via our visitor PC
An introduction to using an academic library
You are eligible if you are:
16 or older and in full-time education at a school or college in Kent; or
on an access course at a college in Kent.
How to apply
You can apply at any time. You need:
1. Letter of introduction
You need to ask your Head of Sixth Form or Tutor at your school/college to write a letter of introduction on your behalf. This has to be on school/college headed paper and include the following information:
full name of student
level of study
completion of study date
short statement on the student's eligibility for the schools and colleges membership scheme
name and email address of a contact person in the school/college
2. Application form
Fill in our online application form.
You'll be asked to upload your letter of introduction, proof of name, date of birth and a headshot, passport style photo.
If you are under 18, your parent or guardian will need to read and consent to the membership conditions on the form.
What happens next
Once we've received your application, we'll process it; if we have any further questions or need to request additional information, we'll contact you.
When we have processed your application, we'll send you your introduction pack. This will contain all the information you need to get started with your academic library journey.
How to renew your membership
Memberships expire on 31 October each year. You only need to reapply if you change school or college. Otherwise we'll automatically renew your membership for another year.
We will need a confirmation email from the school/college that you are enrolled on a full-time course for another year.
We may decline a renewal if you have outstanding charges or failed to return books to the library in a timely way.
Help
Find out all the ways you can get in touch:
More IT and Library services