2023/24 Prices
Prices for the next academic year will be available here from January 2023.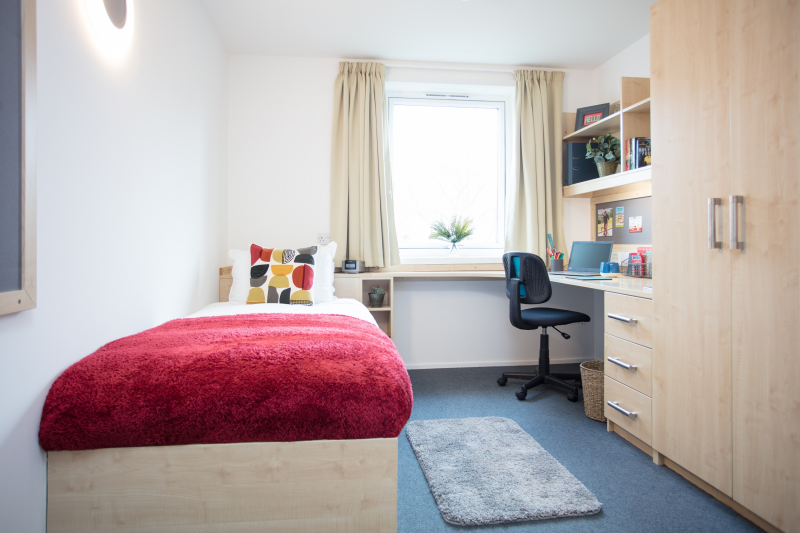 Affordability
The cost of living is at the front of everyone's mind right now. At Kent...
We have rooms available at a variety of price points so we can try to meet a range of student budgets. This includes 800 rooms priced below the national average (UniPol 2021 Accommodation Cost Survey).
To give you greater certainty when budgeting, we set our accommodation prices in December/January for the following September. These are then frozen meaning they don't change regardless of energy costs or other price increases that happen after this date.
All utilities are also included in that accommodation fee. This means there are no additional bills for water, electricity, heating, Wi-Fi or personal possessions insurance. If you select a part-catered accommodation a meal plan is also included.
To ensure everyone has access to sport activities, a free Premium Plus Kent Sport membership is provided for all residential students.
Our contract lengths are set to match your course dates meaning you're not paying for any months when you may not be here (e.g. over the summer break). We also have room options that exclude the Easter and Winter vacation periods.
We offer competitive discounted rates for students who are employed as Residential Life Assistants or who have agreed for their accommodation to be shown at Open Days and other prospective student events.
Throughout the year we also have one-off paid opportunities for residents. There are also lots of part-time jobs on campus for students available in the catering outlets and through Kent Union's Jobshop or Career's Work Study programme.