Living off-campus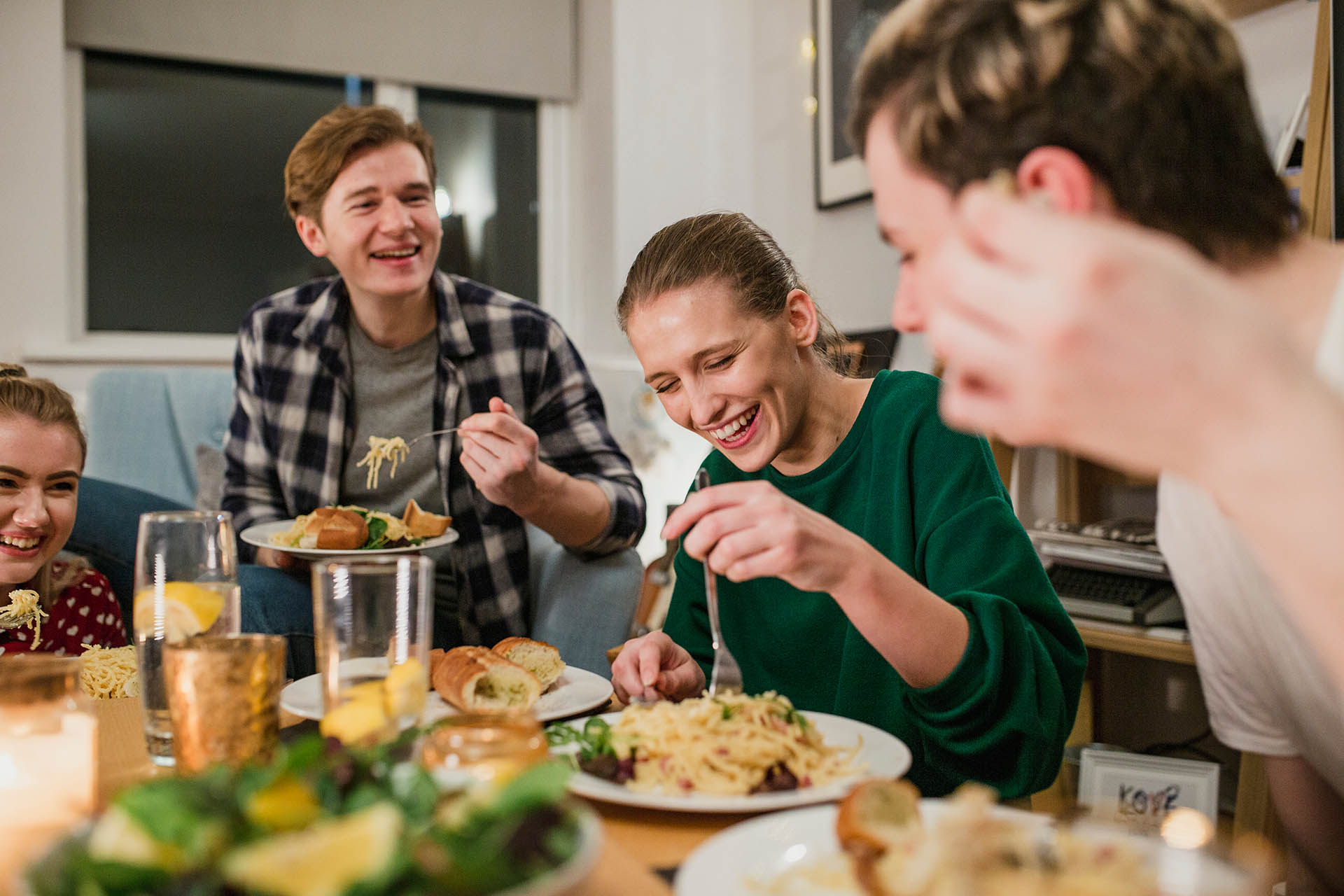 Renting a student flat or a room in a student house is a big decision. And it's one you really want to get right. We can't guarantee you perfect housemates, but we can offer advice to help you choose the right property, find a good location and pick a landlord or letting agent you can trust.
Looking
Finding the right property can be a daunting prospect. But don't fret and don't rush in. Take your time and make sure you've chosen the right housemates, location and type of property.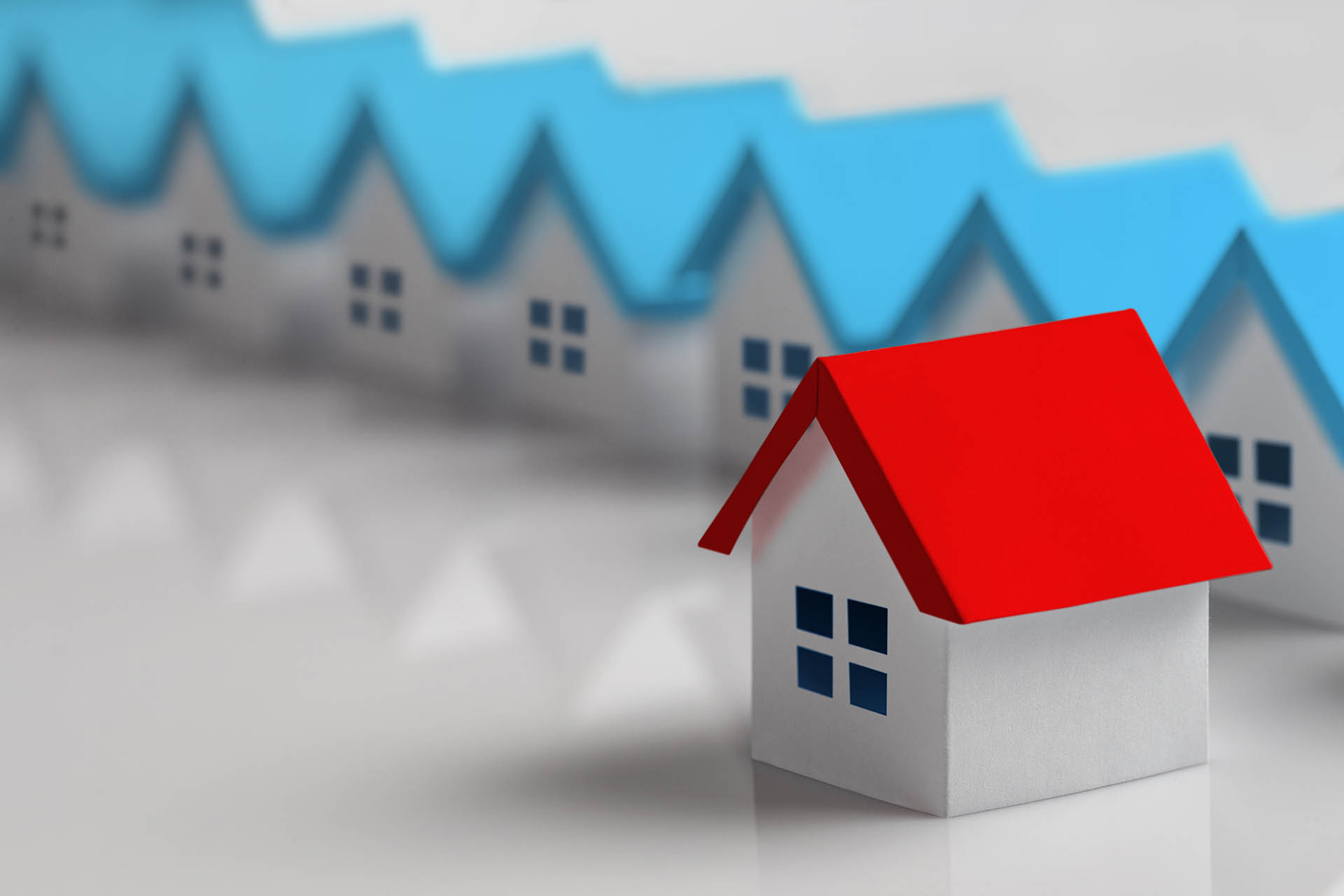 Getting started
Before looking for a house, think about who you're going to live with. It's important to spend time with people before living together. If you're a new student, why not stay in a guest house or hotel and take some time to view places to live?
Accreditation schemes
The University's accreditation schemes provide landlords and letting agents who have agreed to meet the minimum legal requirements for letting accommodation. They will have greater concern for your safety, health and welfare:
Home Stamp - administered by Kent Student Union and the official source of accredited student accommodation in Canterbury.
Medway Accreditation Scheme - part of an umbrella of accreditation schemes managed by the London Landlord Accreditation Scheme (LLAS).
References
If you plan to live off-campus, you may be asked by the landlord or letting agent to provide a reference. The University does not provide individual tenant references for students so we recommend you submit a copy of your current accommodation agreement. If you currently live in campus accommodation, print a copy of your student accommodation agreement online from my accommodation.

You should also provide a statement of your University student account which shows details of your accommodation payments to the University. Copies can be obtained from the Income Office, in the Registry building.
For more information, email incomeoffice@kent.ac.uk or call +44 (0)1227 824242.
Moving in
You've chosen a property and you're ready to move in, but don't stop there. There are still a few things you need to do before you enter the house and during your tenancy.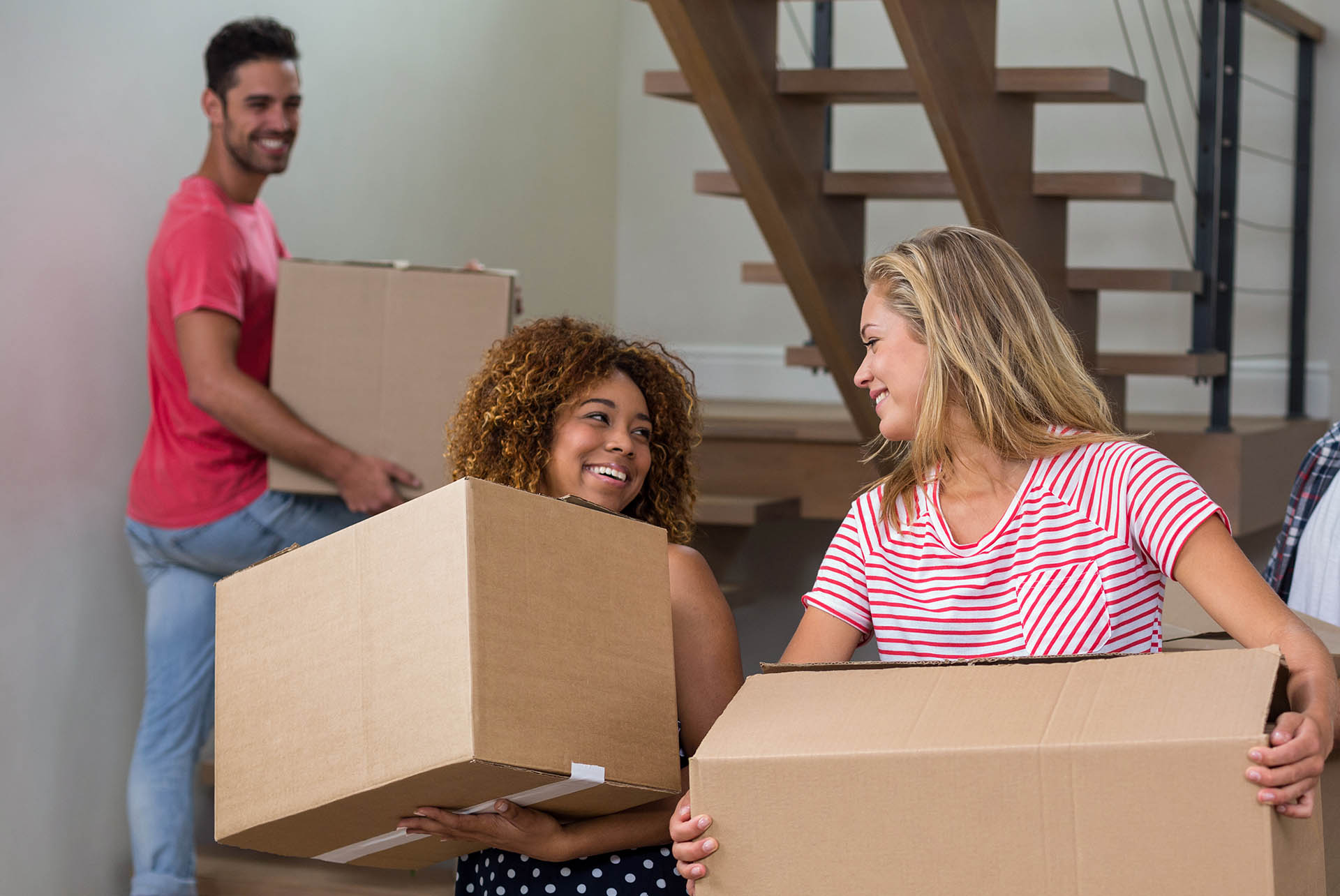 When you arrive
When you move in to your property, there are a few things you need to do.
Check the inventory
Your landlord or agent should provide you with an inventory. If they don't, write one for yourself.
It is really important that you indicate on the inventory any defects such as burn marks on carpets or torn curtains. Sign it and hand it back to the landlord or agent to avoid being charged for pre-existing damage.

Setting up bills and utilities
You may move in to a property where bills and utilities are included in your rent. This makes planning your budget much easier every month. If your bills aren't included, you'll need to call your utilities companies when you move in and give them meter readings that day.
The main utilities you need to plan for:
Gas
Electricity
Telephone and internet
TV licence
Water
Eligible students are exempt from Council Tax between their course start and end dates. To be granted exemption you will need to supply your council with certified evidence of your student status which can be obtained from the University. If your tenancy agreement starts or ends after these dates you will be liable for Council Tax during that period.
During your tenancy
If you share private accommodation, try to fit in with your local community, plan and budget carefully, and communicate with your landlord or agent.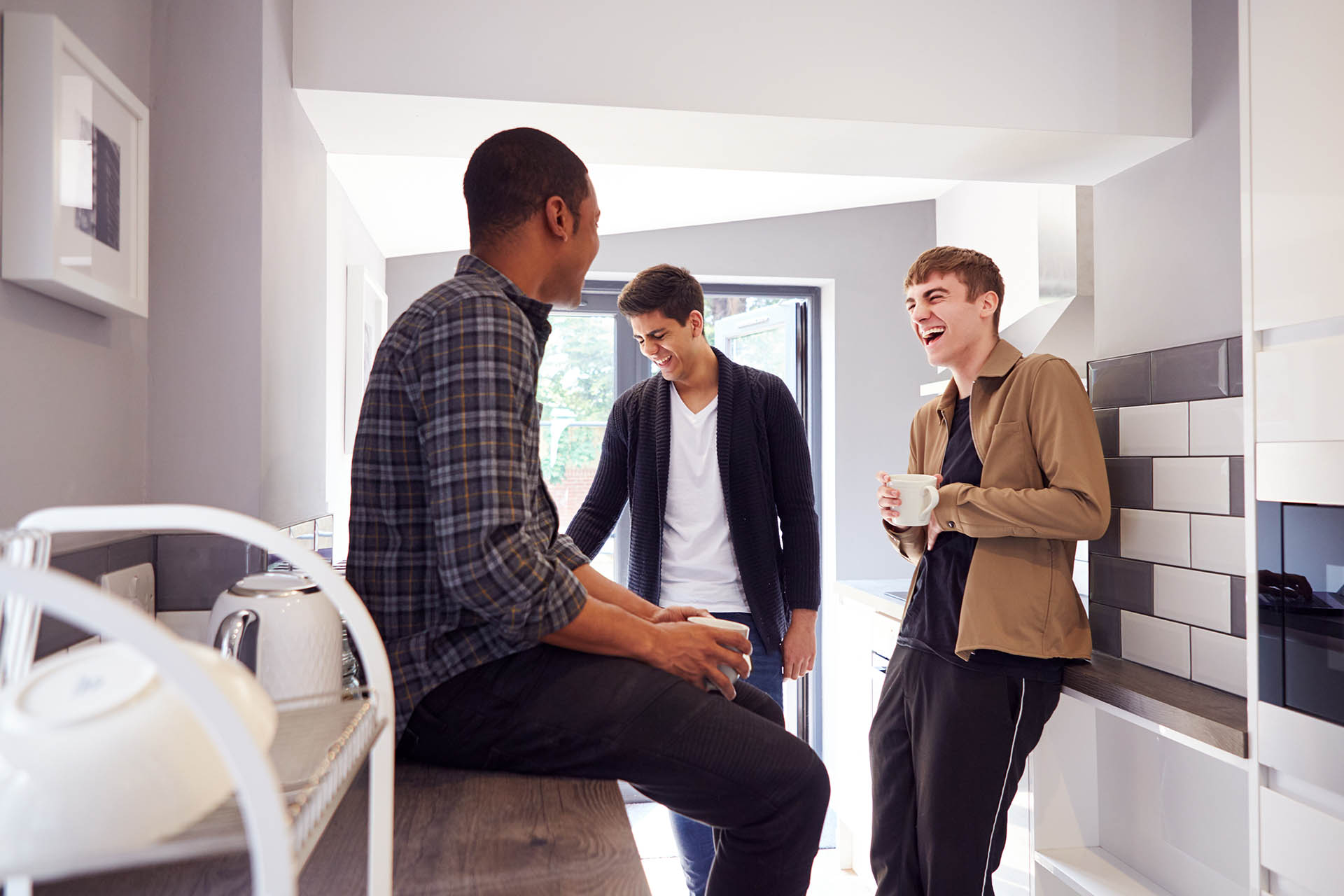 Life in the community
It's important that you respect local residents. Many live there all year round so take the time to meet your neighbours and introduce yourself. And if you're having a few people round, let them know and set agreed noise levels and end times. Don't forget that you're representing the student community and the University.
Living on a budget
Student life can be financial challenging so you need to budget carefully for your rent, utility bills and spending money. Budgeting help and advice on sources of additional funding (including hardship funds) is available from your Student Advice Centre. Take a look at www.moneysavingexpert.com for money and budgeting advice.
Staying safe
Landlords have a responsibility to provide a safe environment for you to live in. This includes gas supply and appliances, the installation of smoke alarms, electrical wiring and appliances, and water systems.
Communicating with your landlord or agent
Good written communication is essential for a successful relationship between landlords and tenants. Email is convenient and helps both sides keep a record of what was said on which date. This will also come in handy if any problems arise.
LEAVING
Your tenancy agreement is coming to an end. Before you move out, there are a few things you'll need to do to get your deposit back.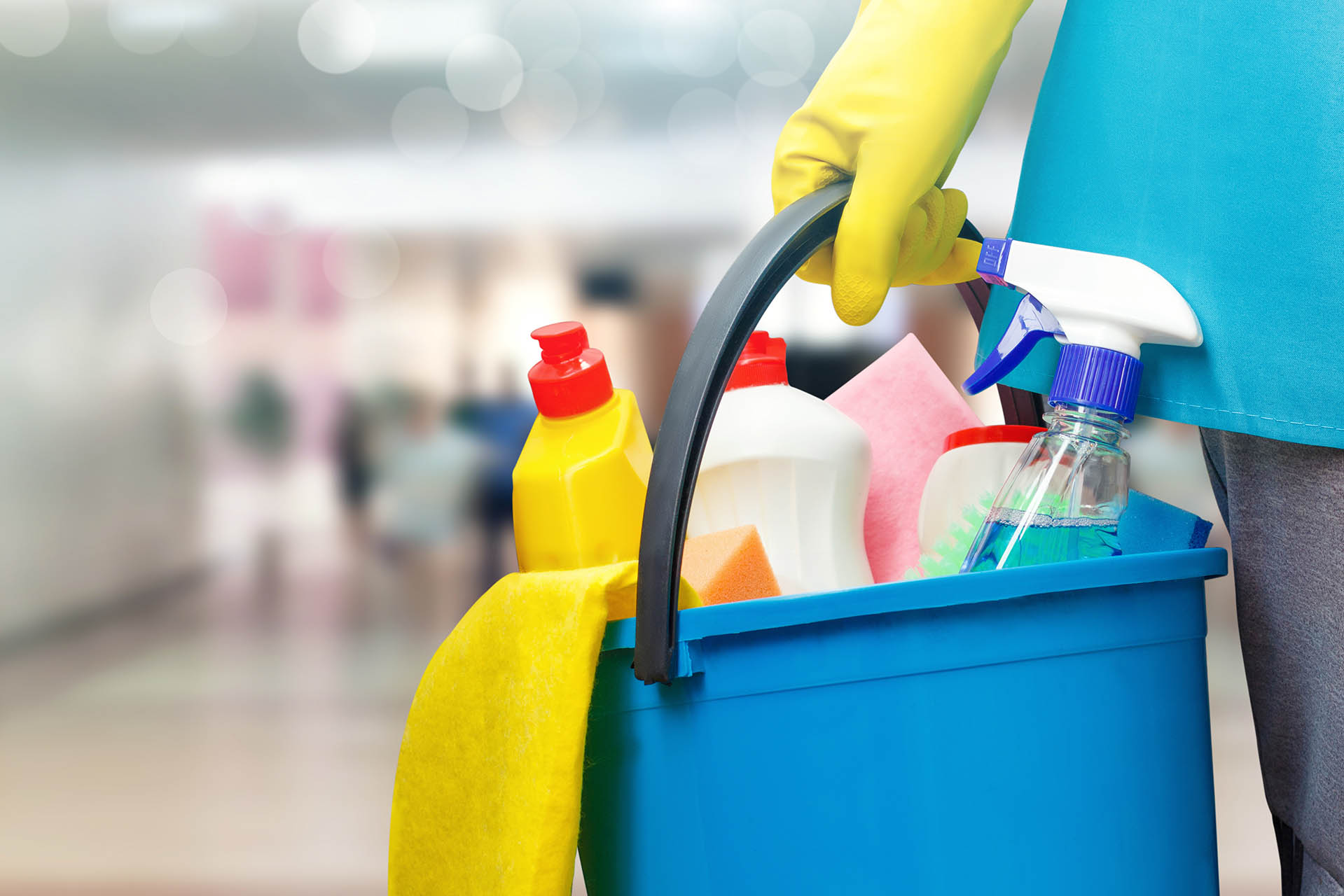 Before you leave
In the weeks before you leave the property, there are a few things you need to:
Clean
Check your tenancy agreement to see what it says about handing back the property at the end of the tenancy. Hopefully it includes clear guidance as to what the landlord expects the tenants to do. Some landlords expect the property to be left in a pristine condition whereas others will accept a reasonably clean condition.
Leaving your property in a really clean condition will help prevent you having any problems getting your deposit back,regardless of how you feel the condition was when you moved in.
With this in mind you might want to think about having the carpets cleaned and having a professional cleaner in. This means you can control when the cleaning is done, to what standard, and how much it will cost. Keep your receipts and invoices to prove you've had this done.
Check the inventory
About a month before the end of the tenancy it's time to get out that inventory. Make sure you have a copy, if not ask your landlord or agent for one. Go through it line by line and make sure every item meets the condition indicated on the original list.
It is really important to try and be present when a date is agreed for the formal 'check-out'. This is when the landlord or agents goes through the inventory and checks the condition of the property. Being there gives you the opportunity to agree or disagree with anything that is discussed and this could save you being charged unfairly for anything.
If you can't be there, take lots of dated photos before you leave.
Settle bills and utilities
Make sure all your bills are paid before you move out. Call the utility companies and let them know you are leaving and provide any final meter readings on the day you actually leave. Settling bills is incredibly important as leaving any unpaid bills could affect your future credit rating.