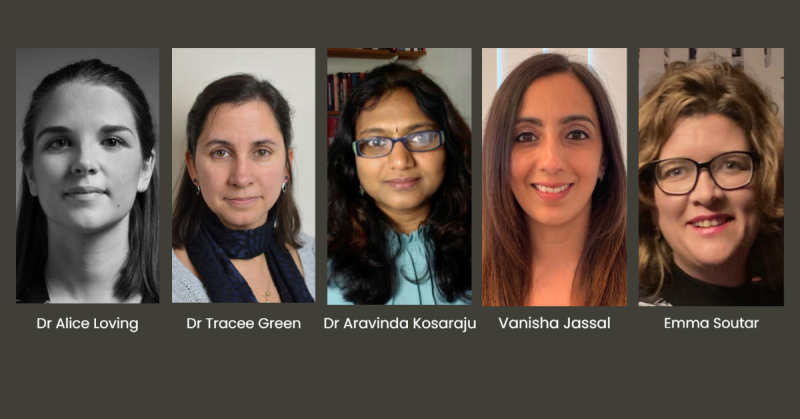 21 September 2022, 10.00-11.00am
Relationship themes and dynamics between Social Workers and Parents

This webinar explored PhD findings on relationship dynamics between parents and social workers from the parents' perspective. It touched on key research findings from within the field of social work and psychology to better understand the potential challenges faced within these relationships.
Webinar by Dr Alice Loving
26 September 2022, 9.00-10.00am
Standardised Measures; Friend or Foe? Parenting Assessments in Court with a focus on Parenting Assessment Manual Software (PAMS).
Decisions being made within care proceedings can result in potentially life altering outcomes for families whereby children can be separated from their carers and placed for adoption. Judges and magistrates utilising parenting assessments to help make these decisions need to be able to rely on consistently good practices to inform them; however, there are indications that the quality of these assessments can vary. This webinar explored the value of standardised measures informing assessments with a particular focus on findings from a study looking at the perceived value of incorporating Parenting Assessment Manual Software (PAMS) within parenting assessments for court.
Webinar by Dr Tracee Green
12 October 2022, 1.00-2:00pm
Online Child Sexual Exploitation and Abuse: Dilemmas and Prospects for Child Safeguarding Practitioners
This session examined the nature of Online Child Sexual Exploitation and Abuse (OCSEA), prevalence and challenges confronting child protection practitioners. It looked at the Online Harms Bill 2022 considered by the UK parliament and drew attention to complexity emerging from an intersection of technology, rights, responsibilities, harms and wellbeing of children and young people.

Webinar by Dr Aravinda Kosaraju
24 October 2022, 9.00-10:00am
Addressing ethnic inequalities in child protection practice: Why it's time we move beyond the research
Ethnic inequalities in UK child protection practice have been documented for many years, negatively impacting the lives of many children and families. This webinar threw a light on current data and research and urge practitioners and organisations to remain sufficiently cognisant about the issue, and the implications for vulnerable children from continuing inequalities.
Webinar by Vanisha Jassal
3 November 2022, 1.00-2.00pm
How child protection simulations create safe spaces to learn and practise practice
This webinar explored how CCP's suite of simulations (serious games) facilitate a unique learning environment to develop skills in complex child protection landscapes. It demonstrated how professionals can practice engaging with complex families and why this matters. It examined how training skilled child protection professionals in the grooming suite of simulations can increase confidence to tackle difficult issues. It does this, in part, by providing scaffolding for discussions when engaging in direct work with children which activates critical analysis.
Webinar by Emma Soutar