Your College affiliation remains as you move off-campus and into private accommodation. The College and Community Life team can continue to support you even as you live as part of the local residential community.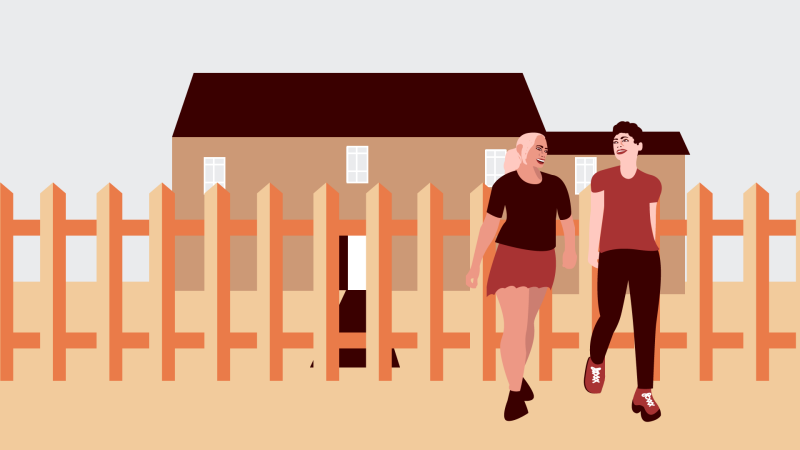 What does Community Life mean?
Community Life does not just mean the off-campus community, it also means lots of other communities you can be part of. Students remain fully included in on-campus events and are welcome to engage with our team just as much as on-campus students.
On this page we've brought together links to lots of key information that will help you when you live off campus whilst at university, as well as information for members of the public.
How to get involved in Community Life
There are many ways to get involved in the community life while you are studying:
Sign up for voluntary work in the community, check out the Volunteering page for more information
Engage with local interest groups off campus, and ask us for advice if you don't know how to find them
Head to the Community page to find out more on working with our neighbours and the community
And as you begin to move on from your time at Kent, don't forget about the Alumni Community
The Community Life Officer is here to help
To offer informal, friendly support to resolve minor disputes within households, and can guide your carefully through to more formal referrals and specialist advice
To promote the positives students bring to our local resident and business communities
To promote information sharing and safety initiatives alongside Canterbury City Council, Medway City Council and the surrounding areas, including liaising with the Street Marshalls and Campus Security
The Community Life Officer works at both Canterbury and Medway campuses, find out more about the role here.
Campus to Community
Moving off Campus
There are many things to consider when renting as a student off-campus. Check out this guide for tips and advice on living off campus.
Safety Campaigns
Canterbury Street Marshal Scheme: Operating in defined residential areas to safeguard students and local residents as they transit through designated areas of Canterbury at night.
Student Safe Taxi: Providing students who find themselves in a vulnerable situation a way of reaching their student accommodation or another destination such as a Police Station or local hospital, quickly and safely.
Head to the Canterbury and Medway Safety pages for more information.
Community Contacts
There may be times when living off-campus that you might need some help. Both Medway Council and Canterbury City Council will be able to help with issues such as parking, bins and recycling, noise and neighbours and community safety.
Head to the Community Contacts page for more information.