Get to know your College and Community Life Team.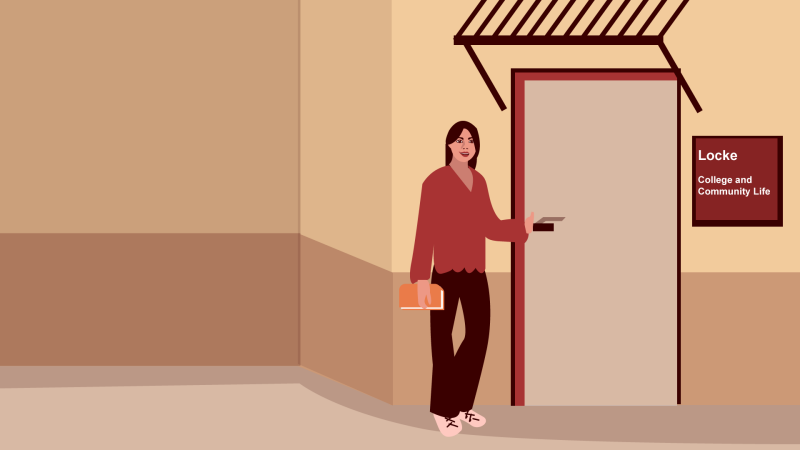 The College and Community Life team are here to support you, offer advice and refer you to other specialist services. No matter how big or how small, contact us to talk about what may be bothering you, especially when things feel too difficult to manage on your own. We will try to help you whenever we can.
Head of College and Community Life
The Head of College and Community Life manages the College and the Community strands in regard to support, advice and new initiatives, as well as providing leadership to ensure that the support and advice the team offers is coordinated, accessible and innovative. Aiming to ensure an excellent student experience is accessible to all students, they work across the Medway and Canterbury campuses, managing relationships with Kent's faith representatives and chaplains, other stakeholders on and off campus, the College alumni and current student members.
Jacqui Double, Head of College and Community Life
I enjoy working with young people, and I'm happiest when busy. I find simple moments of calm to build resilience and wellbeing. My favourite place on campus is within the strip of ancient woodland behind Venue listening to the gentle sounds of nature
College Life Officers
The College Life Officers provide a friendly ear and listen to any concerns or issues of on-campus College members. They can give informal advice, offer informal dispute resolution to households or individuals, and can direct you to specialist student services where appropriate. As well as supporting students as they adapt to independent living at university, they also organise events and support the College Committees and Residential Life Assistants to build the College community and ensure an excellent experience of life on our campuses.
Tom Dixon, College Life Officer
The freedom of adventure drives me, from physical adventures to the emotional wellbeing experience. I'm always ready to help, from discussing worries with a coffee to sharing thoughts around a fire or a group cycle to clear the mind.
Jodie Innes, College Life Officer
I have worked in universities for over 20 years; I enjoy working on events to enhance students' university experience – from day one to graduation. Outside of work I like baking and hiking round Cornwall whenever I get the chance.
Miriam Zapp, College Life Officer
I enjoy supporting students in the College communities here at Kent. I'm interested in connecting with people and learning more about them. I'm passionate about mindfulness, reducing waste whenever I can, and I like travelling, Yoga and Pilates.
Community Life Officer
The Community Life Officer offers a friendly key point of contact for students living in the local community in private accommodation. He can give informal advice, offer informal dispute resolution to households or individuals, and can direct to specialist student services or local community support services where appropriate. He is also a key point of contact for local residents, liaising between the University, other stakeholders and students. He helps foster positive interactions and initiate events to build a shared community life off our campuses.
Josh Turner, Community Life Officer
I want to empower students to embrace every opportunity, to proactively better both their College and local community to live safely, happily and prosperously. I'm into all things creative, so excited to see what my local community has to offer.