Does your organisation comply with the mandatory Prevent Duty to prevent people from being drawn into terrorism? The Centre for Child Protection will train you to help young people keep themselves safe online.
We offer three simulations looking at radicalisation, extremism and hate crime. There are two simulations to accompany our 'Signs of Radicalisation' training – Young Zak the Gamer and Zak at University. We also offer a third simulation, Maryam and Joe: Behind Closed Doors.
Our training sessions have been designed to raise awareness of online grooming and radicalisation and the tools will be available for you to use with young people and vulnerable adults.
Zak at University
Zak at University is a social media style simulation, enabling young people to protect themselves and their peers against online grooming and radicalisation. Those taking part in the simulation, follow as Zak posts and messages on his timeline, learning to spot early signs of grooming. Detailed answers and links to research in the comprehensive training pack provide background, insight and ongoing support. Zak at University can be used with young people in groups or one-to-one sessions.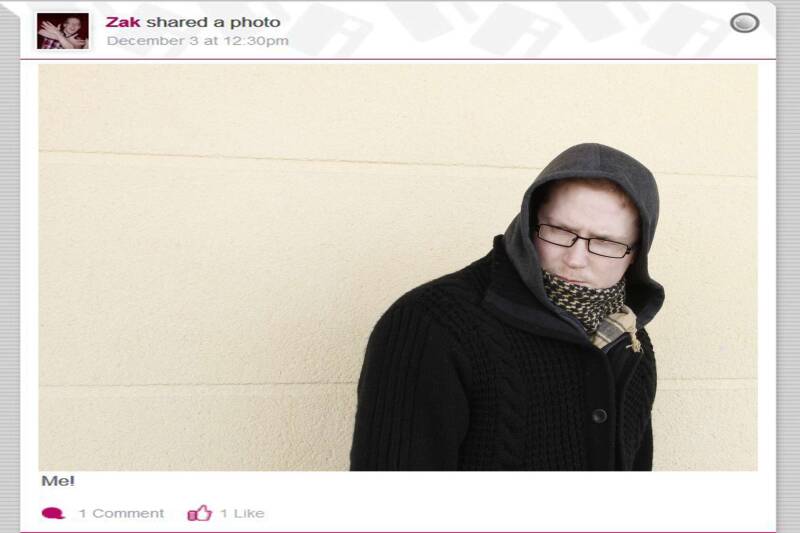 Learning outcomes
Zak at University has been designed to fulfil Ofsted requirements and ensures that users gain a full understanding of the risks posed by adults or learners who use technology, including the internet, to bully, groom, radicalise or abuse children or learners (2015).
By participating in the simulation you will gain the skills to:
identify children at risk of being drawn into terrorism
challenge extremist ideas knowledgeably and with confidence
refer children and young people for further help
increase the awareness of young people around the process of radicalisation of individuals, particularly those who are involved in the transition from home to University
promote discussion among young people, enabling them to identify and discuss factors/indicators of radicalisation in their peers and to reflect on their own and others' behaviour
raise awareness of the reporting process for young people's concerns on radicalisation and internet safety
identify some of the procedures in place to support individuals in a pre-criminal space.
To find out more about the development of Zak, please visit our research website.
Young Zak the Gamer
Young Zak the Gamer is a Year 7 student in his first term at secondary school. Using a series of vlogs on the 'Wetube' channel we see how, simply by talking online via a public vlog, young Zak compromises his safety by over sharing private information. We see how he starts to be groomed for radicalisation via online gaming. Learners are able to engage with the storyline and identify where online grooming may be taking place.
Young Zak the Gamer aims to develop young people's critical thinking and encourages them to stay safe online. This simulation can be used individually, in groups, or as part of a class or assembly lesson. There are questions for each vlog to generate discussion around worksheets to gather evidence of teaching and learning.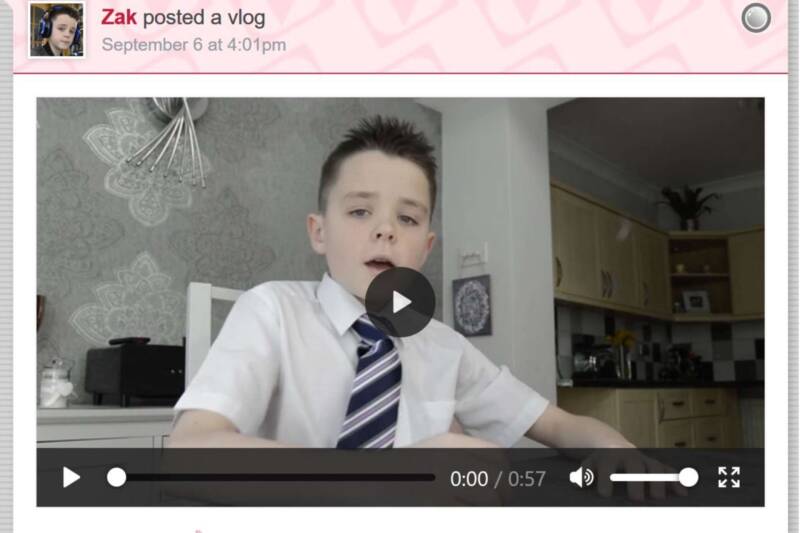 Learning outcomes
Young Zak the Gamer increases young people's awareness of grooming for radicalisation. Specifically it aims to:
reinforce messages of good online safety
develop critical thinking in young people, equipping them with tools to keep themselves safe
generate discussion around radicalisation, grooming and British values
generate understanding of how to raise concerns.
The Zak simulations are designed for:

teachers to use with young people in the classroom or one to one
vulnerable adults
child protection professionals including PEOs and youth group leaders.
Please see our booking page for details.
The simulations are available for organisations, individuals and independent trainers. We are also happy to arrange a bespoke group session at your organisation. Please email lssjri@kent.ac.uk
Training is currently being delivered online via Zoom. You will need to be able to access Zoom in order to take part in a training session.
Before booking your place, please note: unless formally agreed by the University of Kent, licences may not be used to generate income, licence holders may not be commissioned to deliver training and are not permitted to share enrolment details with others. Licences are for use within schools/organisations or for own CPD. Please read the Terms and Conditions before booking your place on the CPD session.