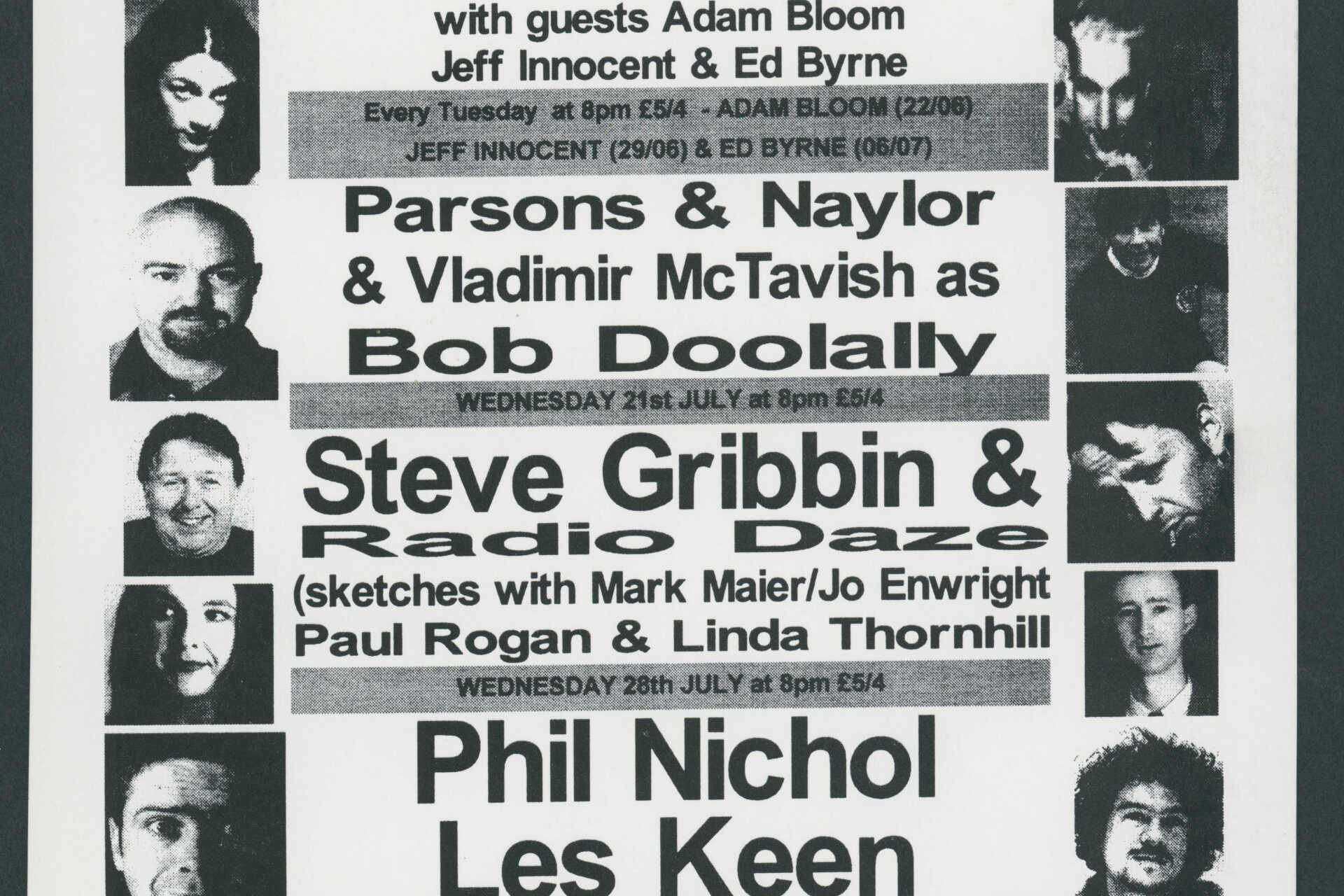 The Peter Grahame Collection is part of the British Stand-Up Comedy archive.
The Peter Grahame Collection contains material created or collected by Peter Grahame, donated to the University of Kent in 2015.
Much of the collection includes material related to the running of Downstairs at the Kings Head comedy club in Crouch End, including promotional material, correspondence, contracts, bookings diaries and account books.
The collection also includes material related to Peter's other professional work, such as his involvement in comedy festivals in the UK, Ireland and America, work in London with the Great Northern Theatre and the Comedy Café.
The collection is catalogued.
Collection in brief
Contents: Press cuttings, promotional material, business records, personal papers
Period: 1983-2015