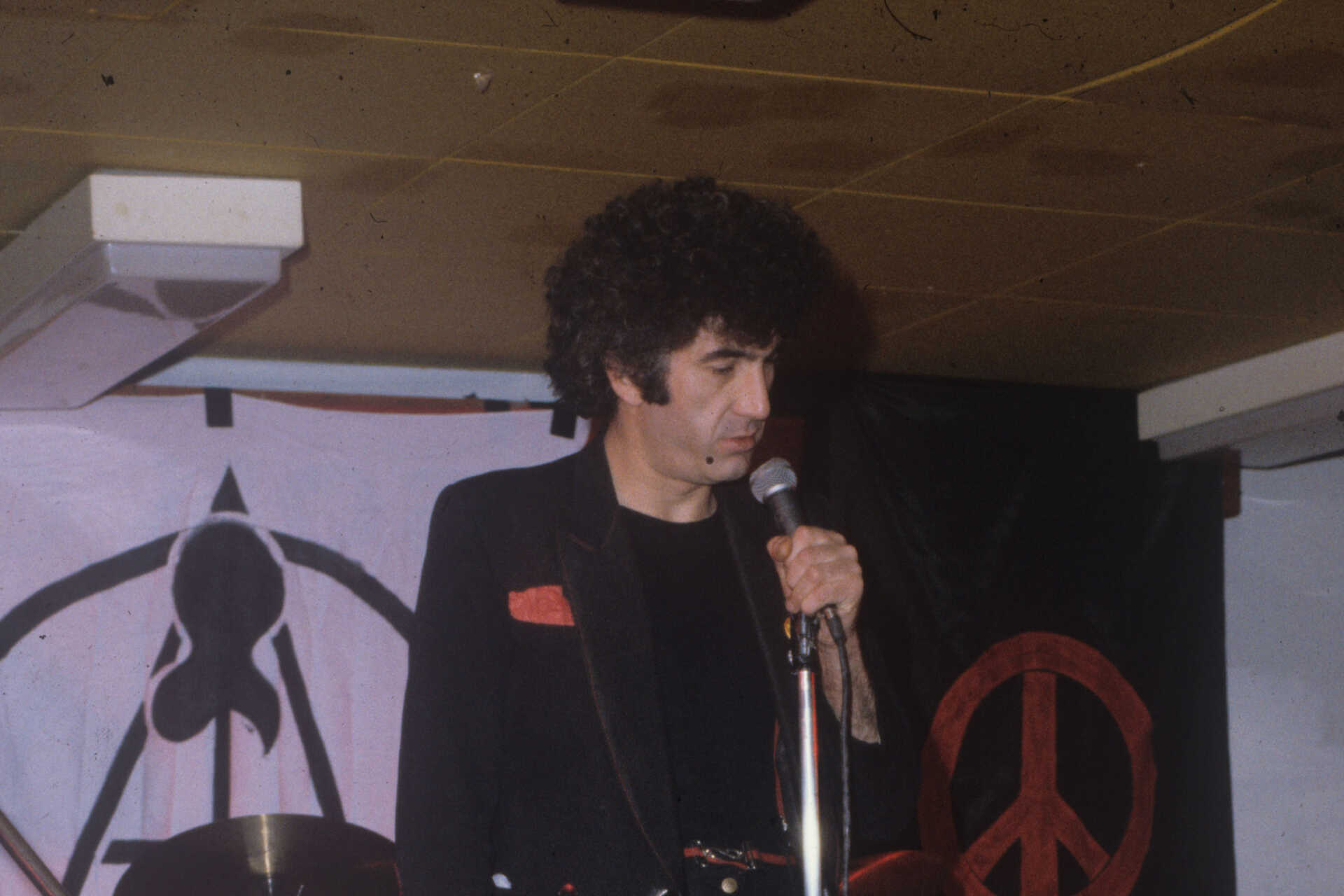 ​
BSUCA/TA/2/1, Tony Allen. Cropped from original.
The Tony Allen Collection forms part of the British Stand-Up Comedy Archive.
Tony has donated a small collection of audio-visual material, most of which documents his early stand-up career.
The collection includes video recordings of his 1993 solo show at the Comedy Café (London) and joint 1994 tour 'Ain't Necessarily Solo' with Sharon Landau and Roy Hutchins. Audio material includes recordings from venues such as the Comedy Store in 1979-1980.
Collection in brief

Contents: Audio-visual material
Period: 1979-1994
Subjects: comedy, performance