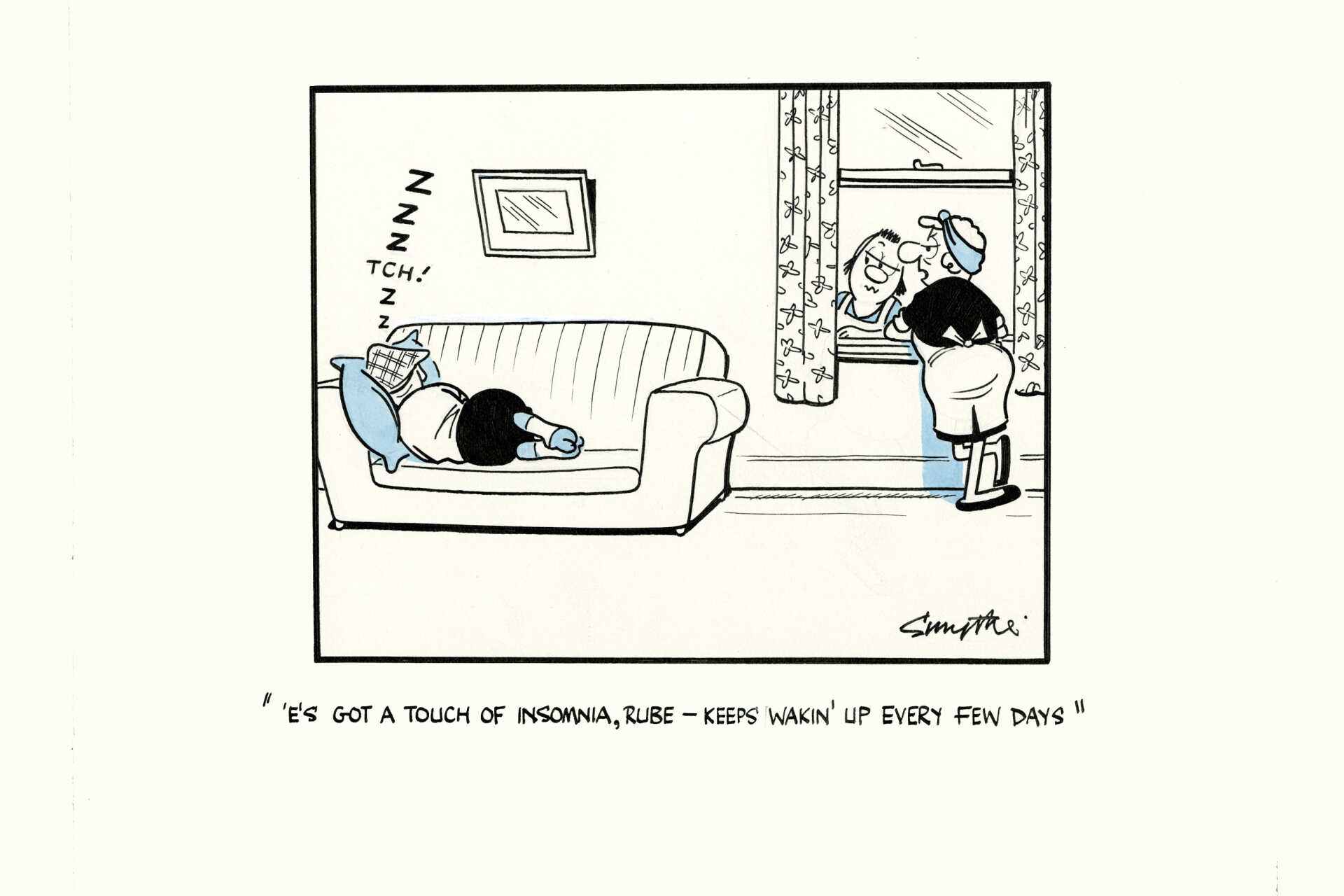 Andy Capp is a character created by Reg Smythe in 1957. This collection is comprised of around 3000 originals created between 1966-1985, plus some related memorabilia.
The collection is made up of two speerate donations; one by IPC newspapers as part of a larger gift in 1975, and another donated by Smythe's estate in 2015. Some additional material was gifted by Ken Layson after the '40 years of Andy Capp' exhibition in the mid 90s.
The collection is catalogued.
See our Reg Smythe biography.
Collection in brief
Contents: Artwork and memorabilia
Period: 1966-1985
Description: 64 boxes artwork (AC0001 - 4540), 2 boxes memorabilia, 1 photographed image (AC0614), 105 framed originals