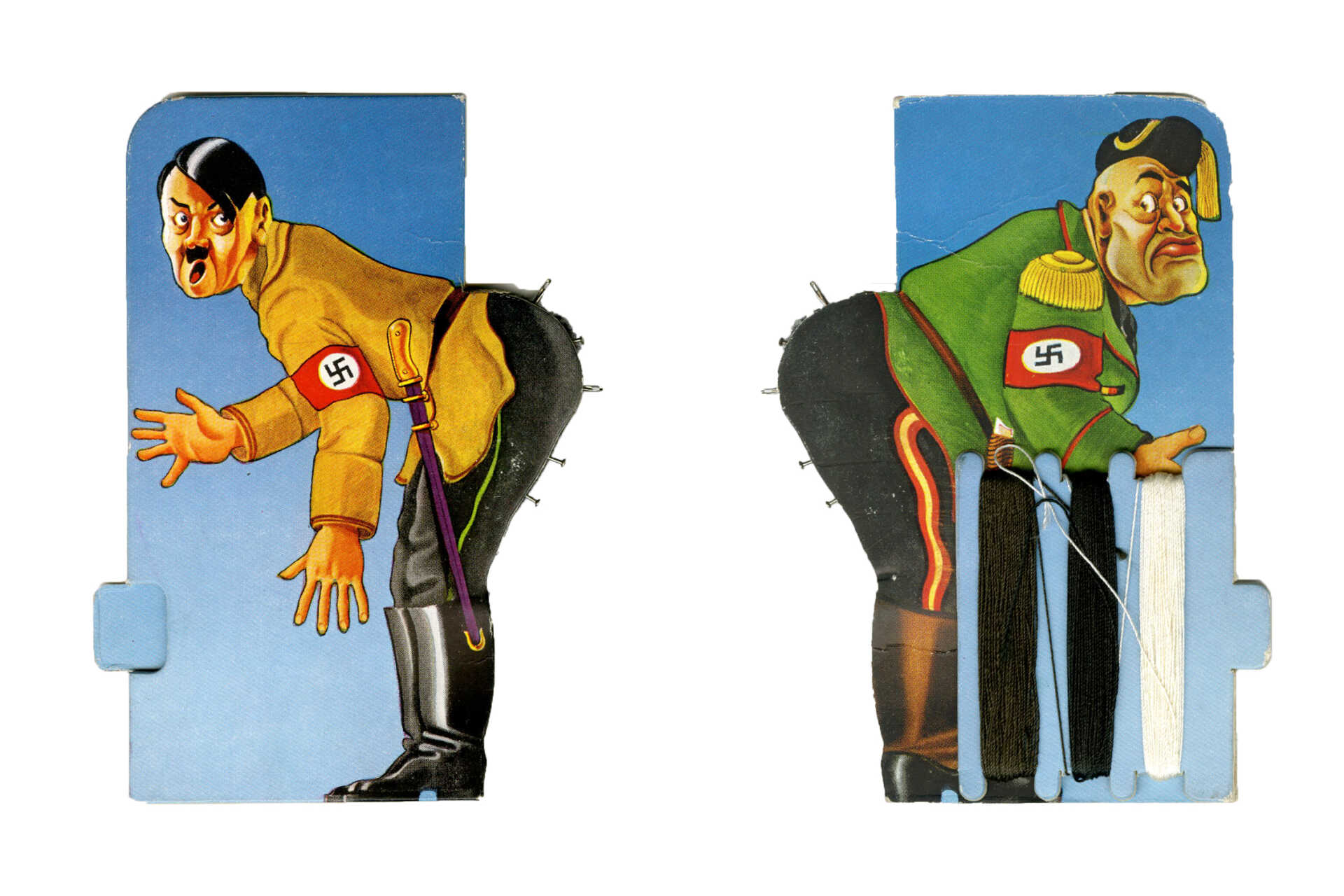 ​
KEM (Kimon Evan Marengo), Hitler/Mussolini pincushion (uncatalogued). All rights reserved.
A collection of origianl artworks, sketches, and cuttings by the Egyptian cartoonist Kimon Evan Marengo, aka KEM. The collection also includes some biographical material about the artist.
The collection was deposited with the BCA in 1990 and is on loan from the artist's family. It is currently uncatalogued, so please email us at cartoons@kent.ac.uk if you'd like more information.
See our KEM biography.
Collection in brief
Contents: artwork, Christmas cards, cuttings, proofs, roughs, biographical material and photographs, KEM printing plates Liberal News
Period: fl. 1920s-80s
Description: 21 boxes