The reading list service is your way of ordering DVDs, books, e-books and other resources for your students for teaching purposes.
Getting help
KentPlayer tutorials:
For most issues email readinglisthelp@kent.ac.uk or phone 01227 82 4888
For Moodle related issues, CLA scanning help and editing your modules in Moodle: contact your faculty learning technologist.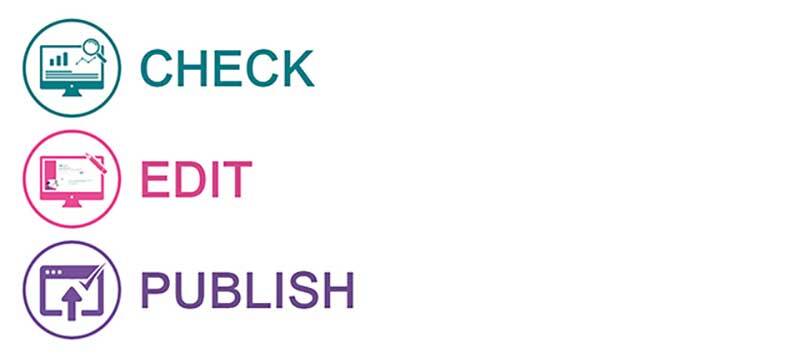 When to update your reading list
Your reading list determines what we order and how many copies we buy for your students.
Each term, we'll email you to remind you to update your reading lists. You need to:
Check: go to the Dashboard, click View > Analytics and check the use of resources on your 2021/22 list
Edit: add new resources and remove out of date ones. Set the importance: is it Core, Recommended or Background reading?
Publish: make your list live, so that we know what items we need to order.
We will process every list you publish. This table helps you prioritise when to publish your reading lists.
| Term | Green | Amber | Red |
| --- | --- | --- | --- |
| Autumn Term 2022 | 19 May – July 2022 | August – Welcome Week 2022 | Week 1 – November 2022 |
| Spring Term 2023 | May – September 2022 | October – November 2022 | December 2022 – March 2023 |
Green
We'll review your lists. We have the best chance of delivering your resources for the beginning of term and we'll tell you if there's anything we're unable to buy.
If you rely on DVDs for your module, ordering now gives us the best chance of sourcing them.
Amber
We'll review your lists, but this is our peak ordering period. Your lists will join a queue and delivery times may be longer.
Red
We'll review your lists, but it's unlikely that new or extra resources will be available until later in the term. During the Autumn Term we will review all lists in the order they arrive. From November, we'll prioritise ordering for Spring Term lists over Autumn Term lists.
How reading lists benefit you
Easily create and manage reading lists
Personalise lists to suit your module structure
Order books and request stock moves with one click
Lead the selection and purchase of Library material
Integrate lists into your Moodle module
Harvest items for your reading list while browsing the web, including books from Amazon, blog posts, web pages, and YouTube videos
How reading lists benefit your students
Up-to-date module reading
Click through to full text e-resources straight from the list
Integration into Moodle and the Library catalogue
Guidance from convenors through item annotation
Improved study experience
Help
Find out all the ways you can get in touch:
More IT and Library services