Welcome!
We are delighted to welcome you to a thriving community of scholars and students who work on a broad range of topics.

We are here to help you capitalise on your own skills and experiences. It will be a thrilling experience, but it will also be challenging. If things get hard, reach out. Support staff, lecturers, seminar leaders and even your peers, we are all here to help you.
On this page you will find some advice about things you can do now to get ready for university.
We have curated some resources that you could consider food for thought. They will tell you about the language, literature and culture you will be studying, why languages are a crucial asset for your future and what it means to learn about a different culture and immerse yourself in it.
You can also find some top tips for getting prepared for your course.
We look forward to meeting you!
Dr Alvise Sforza Tarabochia
Head of School of Cultures and Languages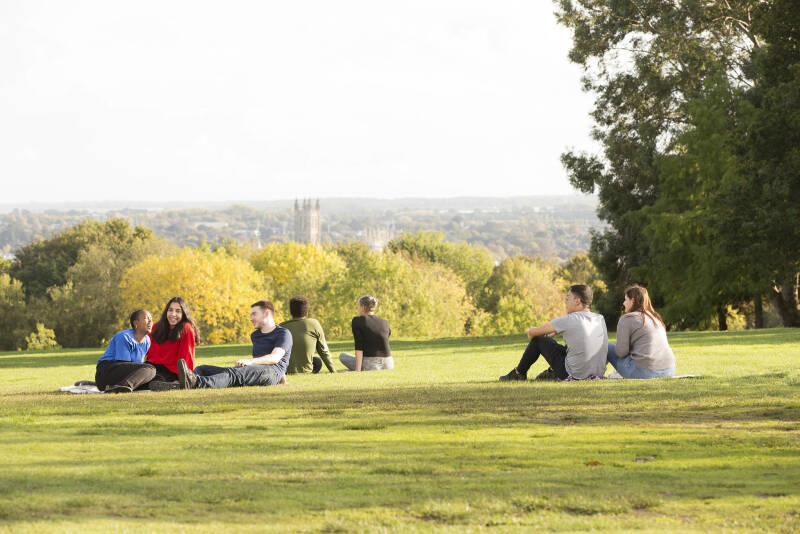 Preparing for Kent: top tips!
Here's advice from our Student Experience team about what you can do now to prepare for your first term at University from exploring modules to useful apps and resources.
Taster lectures
Discover some of the topics you might encounter during your degree and learn more about the research interests and specialisms of staff in the Department.
Linguistics
Poetry and philosophy
Visual art
Film
Literature and national identity
Language acquisition and language teaching
Comparative Literature: to read is to compare
Professor Ben Hutchinson is the author of Comparative Literature: A Very Short Introduction. Outlining the complex history and competing theories of comparative literature, Ben shows how comparative literature can be like a Rorschach test, where people see what they want to see.
Academic Peer Mentoring
All new first year students have the opportunity to sign up to our Academic Peer Mentoring (APM) scheme. APM partners you with experienced students to support your learning and transition to university life. This is a great way to meet students from other year groups, who are also studying similar courses/subjects/disciplines to you - they can give you expert advice, as they were in your shoes only a year or two ago!
APM is run by the Divisional Student Experience team, in conjunction with Student Learning Advisory Service (SLAS). Both teams will be hosting a variety of events throughout the year for APM mentors and mentees.