Master of Business Administration (MBA) - MBA
Postgraduate Open Day
Join us at the Medway campus on Saturday 24 June or the Canterbury campus on Saturday 1 July. Meet our staff and students, find out more about our Master's and PhDs, and experience our stunning locations for yourself.
Are you looking to fast-track your career and become an inspirational leader recognised for cutting-edge innovative, sustainable, entrepreneurship-minded thinking?
Overview
The CMI and AMBA-accredited Master of Business Administration (MBA) is a prestigious and internationally recognised degree of the highest status. Studying the MBA, you learn about organisations and the context in which they operate, re-interpret these organisational frameworks and apply this acquired knowledge, practically. MBA students frequently springboard into high-calibre roles. MBA Alumni/graduates often become entrepreneurs and launch their own ventures, or take their sought-after skills to public bodies, such as the NHS.
The MBA at Kent Business School is delivered by academics and business leaders at the highest level of their expertise. You will be encouraged to think deeply, question everything and find solutions to some of the most critical and convoluted issues facing business of tomorrow's world.
Your expertise, business acumen and ability to think on your feet will be tested on our exciting and demanding MBA Challenge module/experience which covers four areas vital to success in business. Throughout this course you will apply your learnings via industry visits, workshops, and our MBA Study Tour.
Reasons to study the MBA
Flexible course – study full-time (1 year) or part time over (2-3 years)
Receive a CMI Level 7 Diploma in Strategic Management and Leadership Practice
First-class facilities at our Canterbury campus, close to London
Study at a 'Triple Crown' accredited business school
Our expert teaching staff appear in the top 2% of researchers worldwide
Take part in the Business Start-Up Journey through ASPIRE
Excellent Postgraduate funding options available
Dedicated MBA Suite
Graduate at the historic Canterbury Cathedral
What you'll learn
You'll be gaining a broad overview of knowledge required to be an exemplary business leader, including global strategy and economics, strategic marketing, people management and leadership, innovation, business analytics and corporate responsibility and sustainability. You will end your Master's with a series of four challenges including personal development, a consultancy project, an international business challenge, a business start-up task and write an independent research project under the supervision of a expert supervisor.
"I work in the banking industry and the fact that I've coped with an MBA definitely makes me more attractive to potential employers."
~ Nalia Alakbarova, MBA 2020
Featured video
Entry requirements
A minimum of a second-class UK degree, or an equivalent internationally recognised qualification in a variety of subject areas and three years of managerial experience are required for entry on to the course.
All applicants are considered on an individual basis and additional qualifications, professional qualifications and relevant experience may also be taken into account when considering applications.
International students
Please see our International Student website for entry requirements by country and other relevant information. Due to visa restrictions, students who require a student visa to study cannot study part-time unless undertaking a distance or blended-learning programme with no on-campus provision.
English language entry requirements
The University requires all non-native speakers of English to reach a minimum standard of proficiency in written and spoken English before beginning a postgraduate degree. Certain subjects require a higher level.
For detailed information see our English language requirements web pages.
Need help with English?
Please note that if you are required to meet an English language condition, we offer a number of pre-sessional courses in English for Academic Purposes through Kent International Pathways.
Form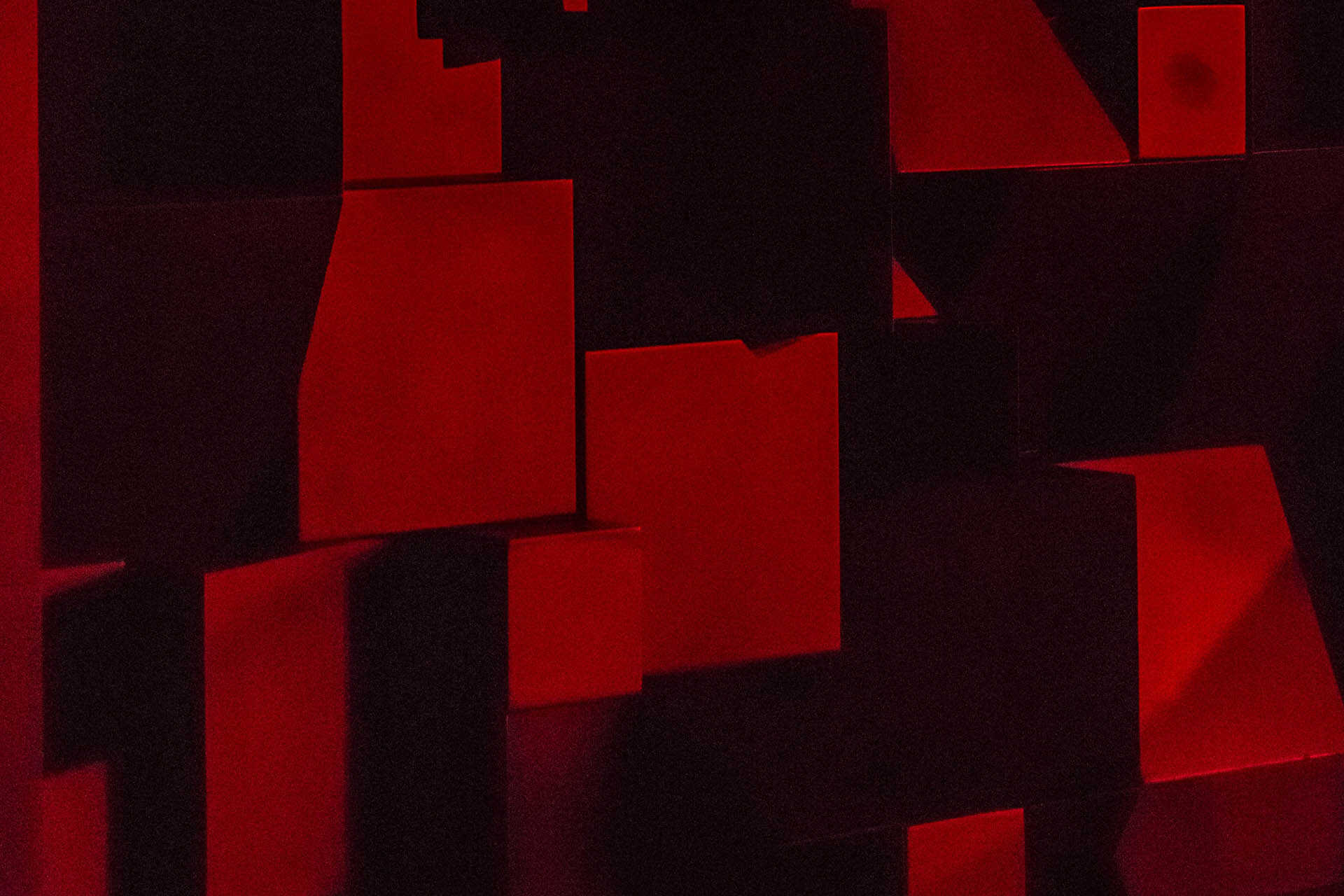 Sign up for email updates
Course structure
Duration: 1 year full-time, 2 to 3 years part-time
The MBA can be studied in one year of full-time study, or part-time over two to three years. As a part-time student, you join current full-time students on programme modules.
The course consists of Stage 1 and Stage 2. Stage 1 consists of nine compulsory modules and Stage 2 is the MBA Challenge and Report.
Stage 1 aims to provide you with a broad overview of knowledge and understanding required to be an exemplary business leader including strategy, strategic marketing, people management and corporate responsibility and sustainability.
Stage 2 consists of the MBA Challenge – a series of four challenges that include personal development, a consultancy project involving a real business, an international business challenge, a business start up task and a 10,000 report.
Modules
The following modules are indicative of those offered on this programme. This list is based on the current curriculum and may change year to year in response to new curriculum developments and innovation.
Compulsory modules currently include
Compulsory modules currently include
This module is a unique capstone module which provides students the opportunity to apply and explore key areas of learning relating to the MBA priorities of developing transformational leadership through sustainable innovation and entrepreneurship.
This is achieved with four MBA Challenges and a final MBA Report:
1. Personal Development Challenge
This challenge runs throughout the student's time on the MBA. It allows students to step back from their busy lives and self-reflect on their current skills, learning preferences and leadership styles and to support their MBA learning journey with the following activities:
• Induction leadership workshop
• One to One Executive Coaching
• Knowledge transfer & Networking opportunities by engaging with the MBA Lecture series and Business Summit events
• Academic mentorship
2. Consultancy Challenge
A week's programme developing consultancy skills and applying these to a live company brief. The students work in a team to provide a solution to the business issue and present recommendations to the organisation. The involvement and commitment of the students adds value to local business owners and students benefit from the opportunity to apply academic and practical skills to real-world situations.
3. Business Start Up Challenge
A week's programme working with our Aspire team and external entrepreneurs to explore and develop a Business plan for a new business/new business development within a current role/industry.
4. International Challenge
This is the opportunity to work with our European Business connections to explore the practicalities of doing business in Europe and working with International organisations. The week involves workshops and seminars, cultural visits and an international consultancy project to develop consultancy skills further
5. MBA Report
This final report provides the opportunity for students to diagnose and investigate a complex issue related to their interests or their career aspirations after completing their MBA. The applied nature of the report requires a critical evaluative approach, academic investigation to locate the work within the body of contemporary knowledge, to collect and analyse data, to derive supportable conclusions and to make practical and actionable recommendations. It requires reflection on the implications for business from an ethical, professional and continuous professional development standpoint, including an account of what has been learned during the project and how this can be applied in the future.
There are three options for the MBA report:
1. Consultancy report
This report identifies a specific company challenge or opportunity which you will research and provide a recommended solution to impact change.
2. Analyst report
This report identifies a specific challenge or opportunity in a sector or a community which you will research and provide a recommended solution to impact change.
3. Entrepreneur's report (business plan).
This report explores a new business idea which you will research and provide a Business Plan for implementation.
Teaching
Teaching and assessment
Our enthusiastic team of international teaching staff are all experts in their field of study and are regularly published in leading journals worldwide. They guide and support your learning, bringing their subject to life and drawing you into the conversation.

Teaching
We use a variety of teaching methods, including:
lectures
small group seminars
group projects
presentations
expert speakers
company visits
computer-based workshops
Classroom-based learning is supported by the latest online technologies and learning platforms.
Assessment
Your progress on this course is assessed through a variety of means, including:
written examinations
essays
presentations
reports
projects
computer based quizzes
Fees
The 2023/24 annual tuition fees for this course are:
Home full-time

£23800

EU full-time

£23800

International full-time

£23800

Home part-time

£11900

EU part-time

£11900

International part-time

£11900
For details of when and how to pay fees and charges, please see our Student Finance Guide.
For students continuing on this programme fees will increase year on year by no more than RPI + 3% in each academic year of study except where regulated.* If you are uncertain about your fee status please contact information@kent.ac.uk.
Your fee status
The University will assess your fee status as part of the application process. If you are uncertain about your fee status you may wish to seek advice from UKCISA before applying.
Additional costs
General additional costs
Find out more about general additional costs that you may pay when studying at Kent.
Funding
Search our scholarships finder for possible funding opportunities. You may find it helpful to look at both:
Chevening scholarships
This programme attracts many applications from Chevening scholars. Chevening is the UK Government's international awards scheme aimed at developing global leaders, and Kent is a Chevening partner.
For details of the funding available, see our Chevening Scholarships page.
Scholarships
We have a range of subject-specific awards and scholarships for academic, sporting and musical achievement.
Search scholarships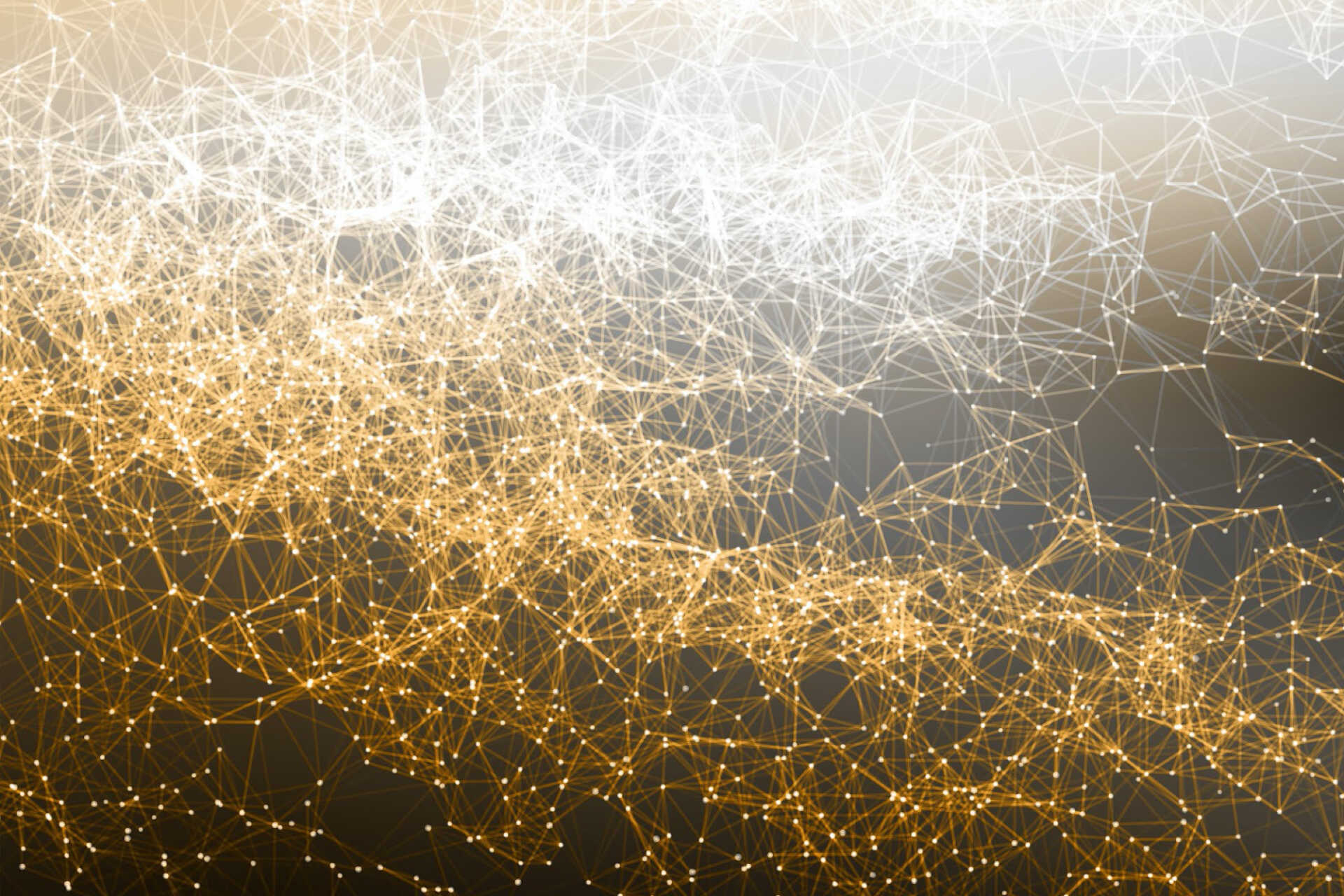 Independent rankings
In the Research Excellence Framework (REF) 2021, 80% of our research was deemed 'world-leading' or 'internationally excellent'. The school's environment was judged to be conducive to supporting the development of high calibre research.
Research
Research areas
Kent Business School is a research-led business school. Our research strategy is developed around the core theme of sustainable innovation which cuts across the entire School. This theme can be seen as being divided into two sub-strands of research aimed at answering these main questions:
How can innovation that enables sustainable long-term economic growth be created and supported?
How can sustainable business practices improve environmental and social conditions?
Kent Business School advances knowledge through constant promotion and support of innovative research. We have an impact on wider society through extensive collaborations with external partners which range from other academic institutions to a variety of local, national and international businesses as well as the NHS. Within this wider context, our main strategic aim has been geared towards establishing ourselves as a leading institution for research in sustainable innovation.
Kent Business School is a global leader in research and develops a wide portfolio of research related activities including workshops, conferences and research seminar series. This has led to a large number of international collaborations and to over 200 co-authored papers with international partners.
Research groups
Specialising in public-sector critical accounting and accounting history.
Looking into a wide array of financial issues from derivatives pricing to real-estate modelling.
Innovating in wide-ranging topics such as operational research and systems thinking.
Studying issues surrounding consumer behaviours, product development and maintaining value supply chains among others.
People, Management and Organisation
Specialising in improving human resource management, organisational behaviour and leadership.
Strategy and International Business
Helping in the development of innovative business strategies for business all over the world.
Research centres
Centre for Logistics and Heuristic Optimisation
Helping companies to solve complex strategic, tactical and operational problems.
Centre of Productivity and Workplace Performance
Contribute to the productivity debate and drive improvements at all levels; from the national economic output, to changes in the ways SME's operate.
Centre for Quantitative Finance
Providing quantitative analysis of issues in the financial markets for businesses and policy makers.
Helping both academics and practitioners tackle the challenges emerging from the rapid development of new digital technologies
Dynamic publishing culture
Staff publish regularly and widely in journals, conference proceedings and books. Among others, they have recently contributed to: Critical Perspectives on Accounting; Quantitative Finance; Human Resource Management Journal; Journal of Product Innovation Management; European Journal of Operational Research; and Psychology & Marketing.
Careers
Successful KBS graduates: graduate destinations
Our MBA graduates become senior managers in a variety of industry sectors or go on to launch their own successful business start-ups. They also find work as entrepreneurs in the public and private sectors or for charities.
Graduates of this course have gone on to work for:
Cummins
NHS
Glassdoor
United Nations
Porsche
ExxonMobil
CISCO
Bank of Uganda
Thermo Fisher Scientific
National Bank of Malawi
Kent Enterprise Trust
Embedded employability: developing career-enhancing skills
You gain much more than an academic qualification when you graduate from Kent Business School – we enhance your student experience and accelerate your career prospects.
In today's business climate employers are increasingly demanding more from new employees, we are therefore proud that they continually target our graduates for their organisations across the globe. Employers respect our robust teaching and reputation for delivering international business expertise, leading global research and an outstanding international learning experience.
From the moment you start with us, our efforts are focused on helping you gain the knowledge, skills and experience you need to thrive in an increasingly competitive workplace.
Ongoing support: help finding a job
Kent Business School has an excellent international reputation and good links with businesses locally and globally. Our qualified careers practitioners provide support to all business postgraduate students for up to three years after graduation.
In addition, Careers and Employability Service at the University provide a comprehensive package of skills development training programmes, careers advice, volunteering and paid work opportunities to enhance your career prospects.
Professional recognition
The MBA programme is accredited by The Association of MBAs (AMBA), the international impartial authority on postgraduate business education. An accreditation with AMBA is a global standard for MBA programmes worldwide.
In addition, the MBA is accredited by the Chartered Management Institute (CMI), giving you the opportunity to gain, alongside your MBA, the CMI Level 7 Diploma in Strategic Management & Leadership on the successful completion of your studies. The CMI is committed to excellence in management and leadership and the CMI qualification is highly sought after by employers.
Study support
A friendly and supportive environment
Kent Business School has a lively and active postgraduate community, brought about in part by our strong research culture and by the close interaction between our staff and students. Staff publish regularly and widely in journals, conference proceedings and books and embed their research in their teaching.
Taught students have regular contact with their course and module conveners with staff on hand to answer any questions and to provide helpful and constructive feedback on submitted work.
The Business School has an active and inclusive extra-curricular academic and social scene with guest lectures, talks and workshops organised by our academic staff, research centres and the ASPIRE team. You can catch up with our most recent Open for Business Seminar Series.
State-of-the-art facilities
The multi-award-winning Sibson Building is Kent Business School's home on our Canterbury campus. This vibrant, state-of-the-art structure includes lecture theatres, seminar rooms, dedicated MBA, PhD and IT suites as well as social and breakout areas to fully enhance your learning experience.
Kent's libraries offer over a million books, periodicals and journals, and we have subject-specific librarians to help you to secure access to the information you need.
Worldwide partnerships
Kent Business School has close links with: ifs (Institute of Financial Services); dunnhumby, who partners the Consumer Insight Service in the Centre for Value Chain Research; Hong Kong Baptist University, with whom we offer a joint Master's programme in Operational Research and Finance Business Statistics; University of Castellanza (Italy); Audencia Nantes Business School (France); Aarhus School of Business and Social Sciences (Denmark); Universiti Teknologi Malaysia; University of Ingolstadt, Bayern (Germany); City University of Hong Kong; Renmin University of China, School of Business.
Global Skills Award
All students registered for a taught Master's programme are eligible to apply for a place on our Global Skills Award Programme. The programme is designed to broaden your understanding of global issues and current affairs as well as to develop personal skills which will enhance your employability.
Apply now
Learn more about the application process or begin your application by clicking on a link below.
You will be able to choose your preferred year of entry once you have started your application. You can also save and return to your application at any time.
Apply for entry to:
Contact us
United Kingdom/EU enquiries
MBA at Canterbury