We are delighted to welcome you to the Department of Modern Languages and Linguistics at the University of Kent. Here you will find yourself immersed in a thriving community of scholars and students who work on a broad range of topics.

Language is central to everything we do as human beings, so it's fitting that our staff have an exceptionally wide range of teaching and research interests, from phonetics (the study of speech sounds) to syntax (sentence structure), literary stylistics or sociolinguistics (the study of language in society), literature, cinema, visual culture and cultural history to name but a few.

At Kent, you will discover that the study of language unlocks an entirely new world.
Unfortunately we are not able to welcome you to campus to visit us just yet but we hope to have the chance to meet you soon. In the meantime, on this page you will find more information about our staff, our degree programmes and the opportunities available to students in Modern Languages and Linguistics.

Modern Languages and Linguistics at Kent
"I think that our students can tell how much we care and how passionate we are about what we teach".
Dr Wissia Fiorucci, Director of the Language Centre, talks about the challenges and rewards of learning languages.
Taster lectures
Discover some of the topics you might encounter during your degree and learn more about the research interests and specialisms of staff in the Department.
Linguistics
Poetry and philosophy
Visual art
Film
Literature and national identity
Language acquisition and language teaching
Put into practice the theories and methods of analysis you will have explored elsewhere on your course. On our popular Writing in the Media module, you can produce your own portfolio of journalism and media-related writing.
Our facilities
Our Linguistics Laboratory gives students the opportunity to use professional-standard equipment. Supported by academic staff, they are able to conduct their own experiments, extending their understanding of the field.
The Linguistics Laboratory has facilities for experimental and quantitative research in acoustics, sociophonetics, and speech and language processing and acquisition. You also have access to the recording studio and a multimedia lab.
Impressive prospects
Languages are a key skill desired by employers. Our graduates have built careers across Europe in translation, journalism, teaching, and finance. This is due to the skills gained through their studies, as well as to the structured programme of employability events. These include workshops and opportunities to gain hands-on experience through paid and voluntary work opportunities. We also invite our graduates back to talk to students about what they did next.

Your year abroad is a chance to enrich your learning by immersing yourself in another culture. It is also a fantastic opportunity for personal and career development. You can find details of the many locations available on our Go abroad site.

Students studying French can choose to take modules in business or professional French and gain an additional qualification.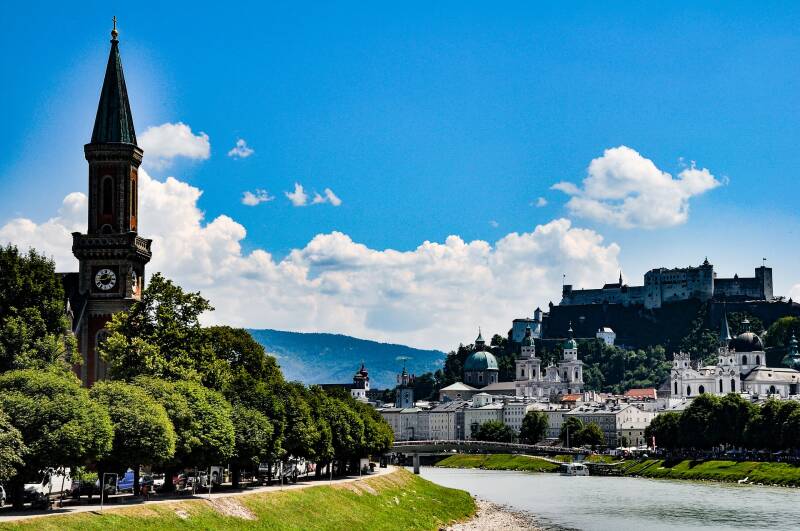 Our #mflconnect blog features favourite foreign language films, podcasts, music and novels suggested by staff and students.
Gold-rated teaching
The Government's Teaching Excellence Framework (TEF) Panel judged that we deliver consistently outstanding teaching, learning and outcomes for our students.