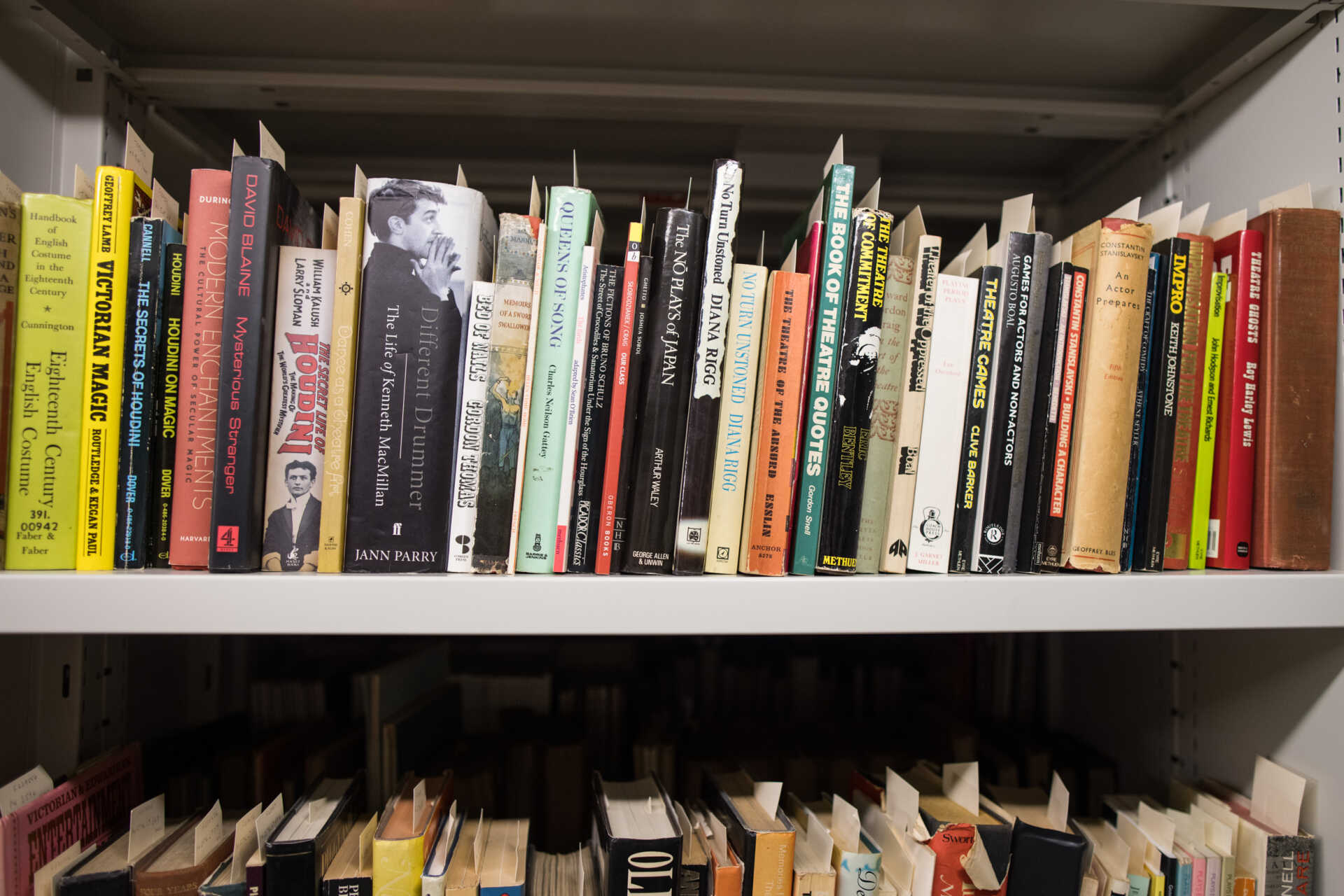 ​
Seona McKinnon Collection, University of Kent.
A collection of theatre programmes and books gifted to the University of Kent by Seona McKinnon.
The theatre programmes date from 1959 through to 2005, and are mainly from theatres in London (including the Adelphi, Aldwych, Almeida, Garrick, Globe, Lyric). The Collection also includes programmes for Opera and Balley performances in London. The programmes have not yet been catalogued, so please contact us at specialcollections@kent.ac.uk if you would like more information.
The books have been catalogued and can be found on LibrarySearch.
Collection in brief
Contents: Programmes, books
Period: 1950s-2000s