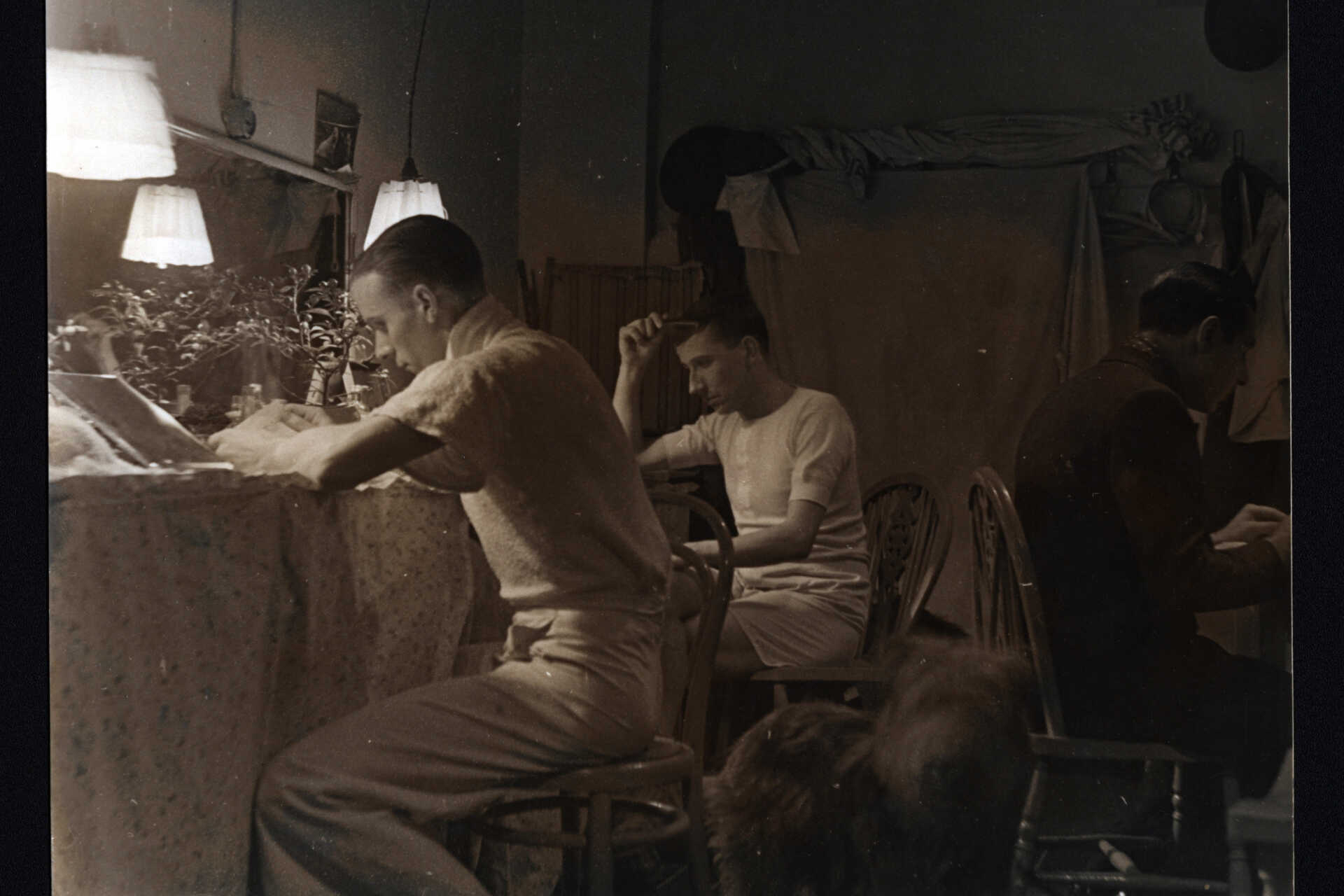 ​
Eric Barker Collection.
Eric Leslie Barker (12 February 1912 - 1 June 1990) was an English comedy actor who worked and wrote for the Windmill Theatre and the BBC. This collection of material was gifted to the University of Kent by Barker's wife Pearl in 2011.
The collection is comprised of over 400 items and includes playscripts, short stories, sketches and other scripts, theatre programmes including some from The Windmill Theatre, photographs, biographical material, music manuscripts, ephemera, press cuttings, posters, maps, flyers and tapes.
The collection is catalouged.
Collection in brief
Contents: Mixed media collection containing paper (printed and manuscript), photographs and a small amount of audio recordings.
Period: 1920-2011