Welcome!
It is our pleasure to welcome you to our community of students and scholars in the Philosophy Department. We are excited to have you join us in exploring philosophical questions.
As you may already know, we have a specially designed module in the Autumn term called Philosophical Reading and Writing which will provide you with the necessary skills and knowledge to start doing philosophy (as opposed to merely reading about it).
During your degree, you will have the chance to choose modules within three general fields of philosophy: ethics and political philosophy; metaphysics, theories of knowledge, logic, and science; and historically themed modules looking at specific thinkers or philosophy in relation to history.
There are also philosophy modules offered by other subjects areas, such as Ancient Greek philosophy in Classics, and Philosophy of Art in Art History.
To be successful, you do not need to have read or studied philosophy before. You need only arrive with a genuine curiosity about philosophical questions and problems, and an openness to learning from others, and challenging yourself.
We look forward to meeting you!
Dr Graeme A. Forbes
Head of Department of Philosophy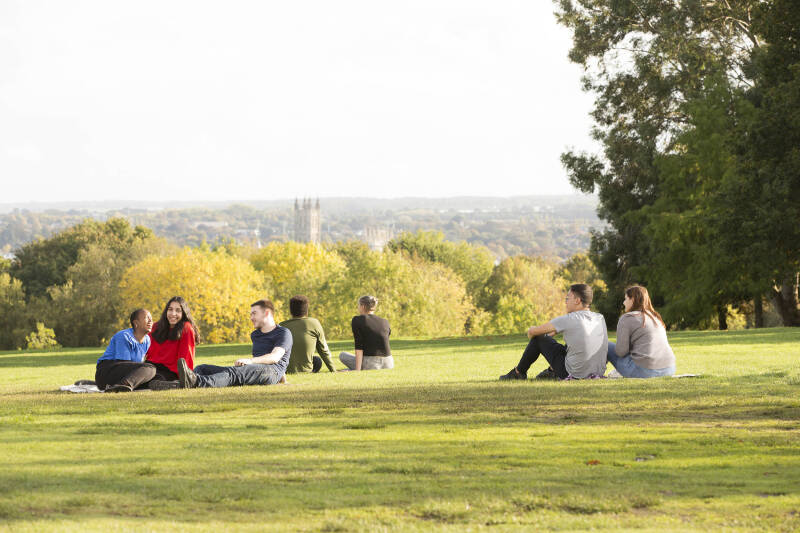 Preparing for Kent: top tips!
Our Student Experience team have put together some advice for prepare for your first term at University for preparing for your first term, from exploring modules to useful apps and resources.

Staff recommendations
Our academic staff in the Department of Philosophy have compiled a list of their reading recommendations to inspire you.
Academic Peer Mentoring
All new first year students have the opportunity to sign up to our Academic Peer Mentoring (APM) scheme. APM partners you with experienced students to support your learning and transition to university life. This is a great way to meet students from other year groups, who are also studying similar courses/subjects/disciplines to you - they can give you expert advice, as they were in your shoes only a year or two ago!
APM is run by the Divisional Student Experience team, in conjunction with Student Learning Advisory Service (SLAS). Both teams will be hosting a variety of events throughout the year for APM mentors and mentees.
"Studying Philosophy I learn new things every day"
Jamie Reeve finds that philosophers may not have all the answers but do ask fascinating questions.
Insider's guide: alumni advice for new students
To give you a head start, we've put together some advice from our alumni about how to make the most of your first year at Kent!

Stay connected
Join us on Twitter and Facebook, to discover the Philosophy community at Kent. Find out more about our work, and connect with staff, students and alumni.
If you have any queries, feel free to email artshumsadmissions@kent.ac.uk