Of all the native languages of Europe, Russian is the most widely spoken, with 144 million speakers in Russia, Ukraine and Belarus. Part of the Slavic family of languages, Russian is also the most geographically widespread language in Eurasia.
Russian is the seventh-most spoken language in the world by number of native speakers and the eighth-most spoken language in the world by total number of speakers. It is one of the six official languages of the United Nations and is the second-most widespread language on the Internet, after English.
Russian modules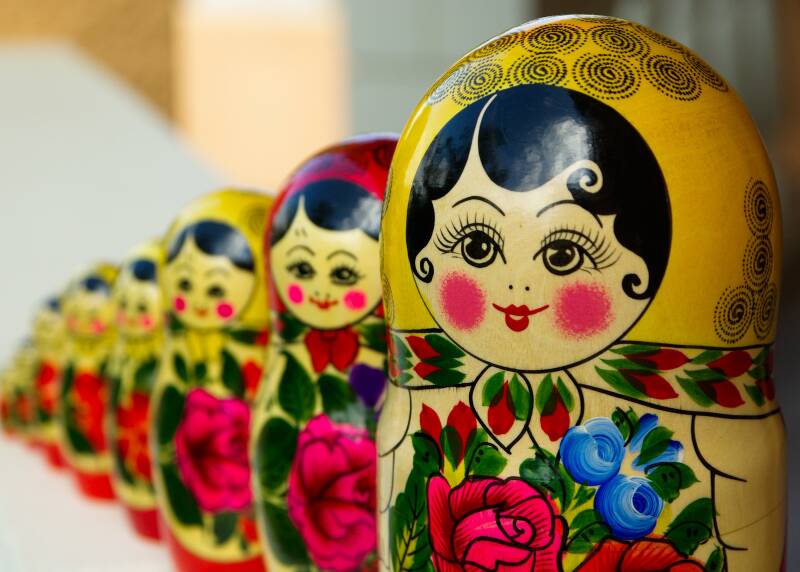 Would you like to learn a new skill? Why not consider learning a language!

The Language Centre are offering free online taster sessions in Arabic, Mandarin, Japanese and Russian on Wednesday 3 March 2021.
The taster sessions are for beginners and no previous experience of any of the languages is required. You will gain some understanding of key traditions, learn and pronounce a range of simple key words, engage in basic everyday communication, find out how introduce yourself in the language, learn simple greetings and farewell phrases.
Find out more and join the Russian Taster Session on Wednesday 3 March 2021 at 17.00.
Pick a language you've always wanted to learn and just go for it. You will develop useful skills, meet great people and of course learn the language.
How to register
If you are able to select elective modules as part of your degree programme, you can opt to take language modules when you make your module choices via the Module Catalogue. Just search the module code (eg LA309) in the module catalogue.

If you are unsure if your degree programme allows for elective modules, you will need to contact your academic school.
If you are not permitted to select elective modules as part of your degree programme, we also offer the opportunity to study a language as an extracurricular module. The module will not contribute credit to your degree, but you will be expected to take tests. You can choose whether or not you want the marks from your language tests to appear on your final transcript. The cost for adding each 15 credit module to your degree is £284. The fee for 30 credit modules is £530.
Contact us for more information.