Engaging, flexible and interactive, our evening Language Express courses will make you progress in your chosen language in no time. By focussing on conversational skills, our classes are recommended for students, staff, and anyone else wanting to learn a language from beginners' level.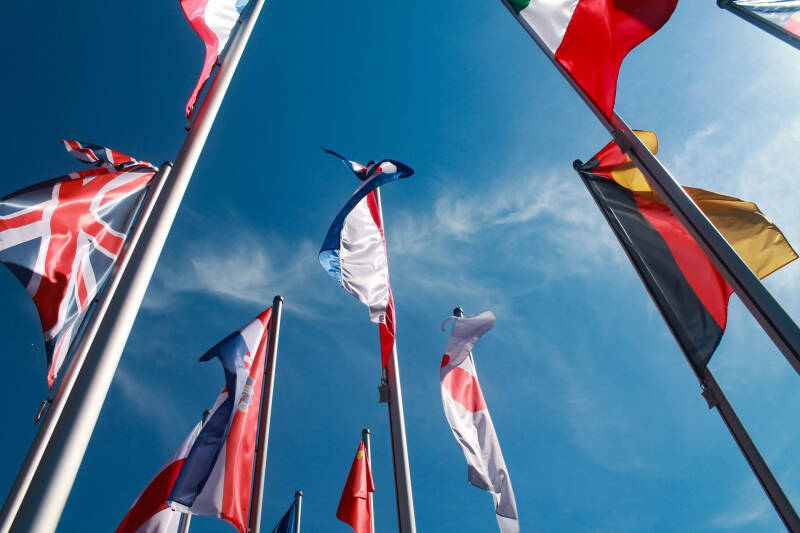 Our language courses not only provide you with communication skills, but also allow you to gain basic intercultural skills. As part of our Language Express courses, you will develop essential knowledge and understanding of the cultural contexts in which your chosen language is spoken.

The evening Language Express courses run for twenty weeks across the Autumn and Spring terms with the exception of Ukrainian, which will be a ten week course. You will be required to attend one two-hour class per week.
Language Express courses are not credit-bearing and will not count towards your degree programme. A minimum number of participants is required in order for course(s) to run and all courses will be held online for 2023-2024 with the exception of Russian which will be taught face-to-face at the Canterbury campus.
Cost per module (2023/2024)
Students: £200 (If you are doing a Year In a Language, you may take a Language Express course for free)
Staff: £300
External participants: £300
Language Express courses
| Code | Module | Level | Location | Date and time |
| --- | --- | --- | --- | --- |
| | Arabic A1 | Beginners | Online | Wednesday 18.00 - 20.00 |
| LEXP0210 | French A1 | Beginners | Online | Thursday 18.00 - 20.00 |
| LEXP0310 | German A1 | Beginners | Online | Monday 18.00 - 20.00 |
| LEXP0410 | Italian A1 | Beginners | Online | Tuesday 18.00 - 20.00 |
| LEXP0510 | Japanese A1 | Beginners | Online | Thursday 18.00 - 20.00 |
| LEXP0610 | Mandarin A1 | Beginners | Online | Tuesday 18.00 - 20.00 |
| LEXP0910 | Russian A1 | Beginners | In person | Tuesday 18.00 - 20.00 |
| LEXP1010 | Spanish A1 | Beginners | Online | Monday 18.00 - 20.00 |
| | Ukrainian A1 | Beginners | Online | Wednesday 18.00 - 20.00 |
Language Express Student Success Fund
Research coming from the Student Success Team shows that students that engage in hobbies and spend their free time productively often achieve better results in their studies. And one hobby in particular might win out above all the rest: learning a new language.

Countless studies have shown that learning a second language boosts brain cognition to the extent that those who are bilingual can handle new situations better, and are able to quickly come up with creative solutions when presented with a problem. Learning a new language can teach you soft skills (like presentation skills and communications skills) that will give you those key transferrable skills that are needed to succeed in today's job market. On top of that, it will improve your memory and your concentration, meaning you'll see improvements in your studies in other academic subjects too!

This year we are piloting the Student Success Language Express Fund, and trialling whether this research can support us in closing current attainment gaps in the Division of Arts & Humanities.

The Student Success Language Express Fund offers students from a BAME background entering Stage 2 of their Programme of Study the opportunity to join a beginners language course based in our Language Centre.

Students benefiting from the Student Success Fund will be monitored over the course of the year by the Student Success team, however this is only to evaluate whether engaging in a productive hobby such as language learning will have an impact on the academic performance of the students. There is no minimum attendance requirement, however your attendance will be monitored throughout the academic year.

To apply for funding please fill out this Microsoft Form that will send your application to the Student Success and Attainment Manager for the Division of Arts & Humanities and the Student Success team. Following your application, you will be contacted and offered a place on your choice language class. Funding requests need to be received by midnight on Friday 29th September to be considered for classes starting this academic year.