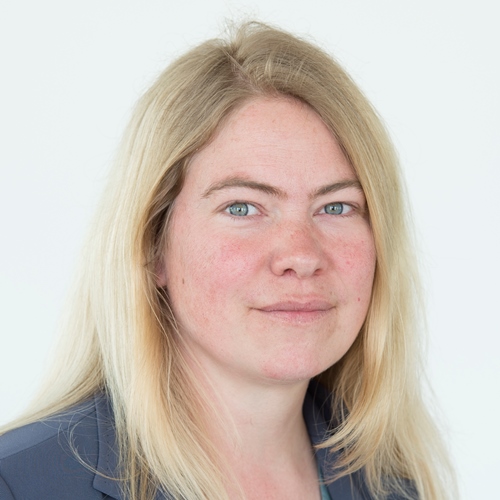 Dr Caroline Chatwin
Reader in Criminology
Director of Education, SSPSSR
About
Dr Chatwin is a Reader in Criminology and the Director of Education for the School of Social Policy, Sociology and Social Research (SSPSSR).  Her research mainly focuses around global drug policy, new psychoactive substances, and the experience of imprisonment. She teaches level 6 optional modules on illegal drugs and the sociology of imprisonment. 
Research interests
Much of Caroline's research focuses on European and global drug policy making.  It considers the desirability and viability of global approaches to drug policy and aims to provide policy makers with useful strategies to achieve more effective drug policies. 

In recent years, Caroline has focused on the development of new psychoactive substances (NPS) and the policies that have been implemented to address this issue.  Her work aims to bring together the scholarship and experience of a variety of actors and emphasises the similarities between the developing NPS situation and the wider drugs field. 

Caroline's most current research surrounds the link between prison and education and the wider field of resettlement.  

Teaching
Caroline convenes popular level 6 modules in the fields of drugs and imprisonment and contributes to criminology teaching throughout the degree programme. Since 2016, she has also convened a level 6 module – The Inside-Out prison exchange programme – which involves taking University students into HMP Swaleside to be taught alongside some of the men who are imprisoned there.  The module is an innovative opportunity for students to participate in some experiential leaning and to acquire a different perspective of the criminal justice system.
Professional
Recent editorial
Media appearances
Podomatic - Shamanic Freedom Radio episode 79: Caroline Chatwin and William Rowlandson at Breaking Convention, and a monologue about the England riots
Publications
Book
Chatwin, C. (2018).

Towards more effective global drug policies

.

[Online]

.

UK

:

Palgrave Macmillan

.

Available at

:

https://www.palgrave.com/gb/book/9783319920719

.

This book examines the topical issue of global drug policy and outlines five steps that could be taken to improve its effectiveness. A public criminology approach is applied to explore not only what could be done, but also why it matters and how it could be achieved. It argues that more effective global drug policies require an acknowledgement of the failure of a war on drugs approach and the harms it has caused. Instead, strategies that reduce drug related harm should be prioritised. An innovative and diverse range of approaches should be developed that are underpinned by evaluation and dissemination of results. Finally, the horizons of the drug policy debate should be broadened. In line with the central aims of public criminology, this book provides an accessible contribution to global drug policy debates that links theory and practice and which will have appeal to a wide range of audiences.

Chatwin, C. (2011).

Drug Policy Harmonization and the European Union

.

[Online]

.

Palgrave Macmillan

.

Available at

:

http://www.palgrave.com/products/title.aspx?pid=410925

.

The issue of illegal drugs is one which impacts on all societies and one which does not respect national borders. It is, therefore, an ideal candidate for the development of an international policy response. The powerhouses of the European Union have expressed a desire to move towards an 'ever closer union' encompassing wider areas and deeper levels of policy, yet illegal drug policy has remained firmly in the control of the heads of member states. This book seeks to understand why it has been so difficult to harmonise in this area and explores both the desirability and the viability of a 'European drug policy'. Finally, it applies the popular European integration theory of multi-level governance to the issue of illicit drugs and suggests that, if harmonization of European drug policy were to develop along these lines, it would be both desirable and viable.
Forthcoming
Chatwin, C. (2018). The European Union in panglossian stagnation.

in:

Collapse of the global order on drugs

.

UK

:

Emerald

.

This chapter provides a critical exploration of the European Union's impact on the UNGASS 2016 proceedings and Outcome document. It demonstrates that the ability to produce a European 'common position' ahead of the UNGASS debates represents a significant step forward in the ability to 'speak with one voice' in the global illicit drug policy arena, and has played an important role in ensuring key issues such as human rights and public health remain on the agenda. In highlights, however, a European failure to engage with issues such as the continuing suitability of the international drug conventions to preside over the current climate of drug policy innovation and experimentation, and the unintended consequences of a 'war on drugs' approach. Ultimately, therefore, it argues that these failures will hamper the development of a more progressive and effective global drug policy.
Article
Potter, G. and Chatwin, C. (2018).

Not particularly special: critiquing 'NPS' as a category of drugs

.

Drugs: Education, Prevention and Policy

[Online]

25

:329-336

.

Available at

:

https://doi.org/10.1080/09687637.2017.1411885

.

Novel Psychoactive Substances (NPS) have been a dominant feature of drug discourse for many years now and, in academic, policy and public discourse, have become established as a new – and by implication, distinct – category of drugs. We argue that this understanding of NPS is fundamentally problematic. Differences within the category are obscured, as are similarities between NPS and more established categories of drugs. Focusing on NPS as something new, different or particularly special is misleading and counterproductive and can have serious consequences in terms of understanding the bigger picture in relation to illegal drugs more generally. This has led to overestimations of the size of the NPS problem, obfuscation of the common underlying causes of dependent drug use, and the implementation of significant and problematic policy changes. Further, a failure to see the rise in NPS as just one of a number of emerging trends in contemporary drug scenes, alongside the development of online markets or the rise in domestic drug production operations, for example, impairs our ability to understand the wider societal, cultural and theoretical underpinnings of drug use. NPS are not particularly special: treating them as such can have dangerous and far-reaching consequences.

Chatwin, C., Blackman, S. and O'Brien, K. (2018).

Editorial: Intersections in (new) drug research

.

Drugs: Education, Prevention and Policy

[Online]

25

:297-300

.

Available at

:

https://doi.org/10.1080/09687637.2018.1466867

.

Chatwin, C.

et al.

(2017).

New drugs, new directions? Research priorities for new psychoactive substances and human enhancement drugs

.

International Journal of Drug Policy

[Online]

40

:1-5

.

Available at

:

http://dx.doi.org/10.1016/j.drugpo.2017.01.016

.

Chatwin, C. (2016).

Mixed messages from Europe on Drug Policy Reform: the cases of Sweden and the Netherlands

.

Journal of Drug Policy Analysis

[Online]

.

Available at

:

http://dx.doi.org/10.1515/jdpa-2015-0009

.

This article examines the variety of drug policy in operation within Europe by focusing on Sweden (relatively restrictive) and the Netherlands (relatively liberal) as case studies. It analyses European data to produce an in-depth overview of the nature of the illegal drugs situation in both countries, focusing on both successes and areas that could be improved. Finally it appraises the appetite for drug policy reform in terms of (i) cannabis regulation and (ii) treaty reform in each country. The main conclusions suggest that there are no common indicators of success by which drug policies in general can be judged, and there is little agreement within Europe about whether or not we are in need of drug policy reform. It suggests that a successful global drug policy should celebrate diversity and should also seek to provide an international framework within which different global drug strategies can be evaluated.

Chatwin, C. (2016).

Assessing the 'added value' of European policy on new psychoactive substances

.

International Journal of Drug Policy

[Online]

40

:111-116

.

Available at

:

http://dx.doi.org/10.1016/j.drugpo.2016.11.002

.

New Psychoactive Substances (NPS) are reported to be on the rise throughout Europe, and are often presented as the latest challenge facing drug-policy makers. At the European level, legislation on NPS has existed since 1998. Several evaluations, however, have suggested that this legislation is not effective and the European Commission has submitted a new proposal on NPS seeking to extend its powers in this area. This article critically evaluates the new proposal against its predecessor's three main criticisms: (i) being unable to tackle the large number of NPS because of lengthy European legislative approaches, (ii) being reactive rather than proactive, and (iii) lacking options for regulatory and control measures. In determining whether or not European interventions can bring added value to what is being done at the national level, it finds that, while the new proposal is more efficient, it is not necessarily more effective, and that there is a disappointing focus on legal frameworks at the expense of research and harm reduction.

Chatwin, C. (2015).

UNGASS 2016: Insights from Europe on the development of global cannabis policy and the need for reform of the global drug policy regime

.

The International Journal of Drug Policy

[Online]

49

:80-85

.

Available at

:

http://dx.doi.org/10.1016/j.drugpo.2015.12.017

.

This article is framed by the forthcoming United Nations General Assembly Special Session on drugs (UNGASS) debates on global drug policy. It explores European drug policy experiences to draw out important lessons and insights that could be applied to wider global drug policy regimes. European experiences with (i) diverse cannabis policies and (ii) longstanding attempts to harmonise or coordinate diverse national drug policies in general are examined and the results are extrapolated to global drug policy debates. The diversity of drug policy seen within EU borders should be viewed (i) as a strength, (ii) flexibility under the international conventions is possible, but has limitations, (iii) changes to the global drug policy regime should seek to increase flexibility, and (iv) the importance of international institutions in providing a framework and an evaluatory role should not be under emphasised. Collectively, the evidence suggests the need for the loosening of controls restricting the development of diverse drug policy innovations, and the development of international drug policy frameworks and international standards of drug-related data collection.

O'Brien, K.

et al.

(2014).

New Psychoactive Substances and British Drug Policy: a view from the cyber psychonauts

.

Drugs: Education, Prevention and Policy

[Online]

:1-7

.

Available at

:

http://informahealthcare.com/doi/abs/10.3109/09687637.2014.989959

.

Aims: (i) To collect data on the consumption patterns, purchase patterns and motivations of the online NPS community, and (ii) engage this specific group of NPS users in an exploration of recent policy developments in the UK focusing on their experiences of new legislative controls and the perceived harms they may cause, and eliciting their suggestions for future policy developments in this area. Methods: We employed an exploratory online methodology comprising a survey and participatory online research designed to interact and engage with experienced users of NPS. Findings: The findings of our small-scale exploratory study illustrate that what we term the cyber-psychonauts are well equipped to make a valuable contribution to NPS policy debates in general, and are ideally placed to report on the effects of recent policy changes on NPS-related harms in particular. The majority of NPS users in our study supported the introduction of a regulated market for NPS, which would not criminalise users and which would focus on the reduction of NPS-related harm. Conclusions: We argue that the cyber-psychonauts are well placed to contribute to NPS-related drug policy debates and, furthermore, that there may be a role for them in disseminating emerging information about NPS-related harm.

Chatwin, C. and Potter, G. (2014).

Blurred Boundaries: the artificial distinction between 'use' and 'supply' in the UK cannabis market.

Contemporary Drug Problems

[Online]

41

:536-550

.

Available at

:

http://dx.doi.org/10.1177/0091450914567120

.

his article examines particular features of the bottom level of the U.K. cannabis market and the overlap between supply–supplier and use–user within that market. An Internet survey was completed by 464 adult regular cannabis users residing in the United Kingdom. Results indicate that over a quarter of the sample had bought large amounts (9 ounces [252 g] or more) of cannabis at one time, a third had been involved in selling cannabis for profit and over two fifths had been involved in intentionally taking cannabis across internal European Union borders. These findings are discussed in relation to both Parker, Aldridge, and Measham's (1998) thesis of normalization and South's (1999) theory of the "everyday" nature of drug taking. We suggest that the boundaries between users and suppliers within the U.K. cannabis market are far from clear, and that attempts to conceptually separate these behaviors, whether for legal, policy or academic purposes, are therefore problematic. [ABSTRACT FROM PUBLISHER]

Chatwin, C. and Porteous, D. (2013).

Insiders? the Experiences and Perspectives of Long-Term, Regular Cannabis Users

.

Contemporary Drug Problems

[Online]

40

:235-257

.

Available at

:

https://www.federallegalpublications.com/contemporary-drug-problems/201306/2013-40-2-04-chatwin-insiders-experiences-and-perspectives-of-long

.

Much research on the use of illicit drugs begins with questions about lifetime use, intended to estimate the number of people who have ever used drugs (i.e., once or more) in their lifetime. By contrast the research described in this article describes the experience and perspective of "insiders" (as opposed to the "outsiders" of Becker's (1963) famous study): people who have used a class ? drug, cannabis, throughout their lifetime. Interviews were thus conducted with cannabis users who were over 35 years of age, had been using cannabis for at least 15 years, and who continued to use on at least a weekly basis. In total, 23 interviews were conducted: 13 of these were face-to-face interviews and a further 10 came from a modest utilization of Internet research methods. Findings suggest that the lifelong, regular users of cannabis that we interviewed did not follow traditional narratives of addiction, but instead participated in responsible and controlled consumption. Furthermore, the perceived health benefits of using cannabis were as important motivations for use as the pursuit of pleasure, and the most damaging aspects of use appeared to stem from the criminality of cannabis rather than any inherent properties of the drug itself.

Chatwin, C. (2013).

A critical evaluation of the European drug strategy: Has it brought added value to drug policy making at the national level?

International Journal of Drug Policy

[Online]

24

:251-256

.

Available at

:

http://dx.doi.org/10.1016/j.drugpo.2012.11.001

.

Background: The current European Drug Strategy (EDS) and attendant Action Plan come to an end this year signalling a period of evaluation of and reflection on whether they have achieved their aims and objectives. Methodology: This opinion based article seeks to add a critical and academic evaluation to the mix, which is focused on determining the extent to which the European drug policy has brought added value to drug policy that is formulated at the national level, in accordance with the principle of subsidiarity. The analysis presented here examines the five key areas defined by the EDS: coordination, demand reduction, supply reduction, international cooperation and information, research and evaluation. Results: It suggests that, while clear benefits have been brought in the realm of information, research and evaluation and the development of harm reduction measures, there is still significant progress yet to be made. Conclusion: It finds that neither the Commission's dedication to increasing focus on law-enforcement methods, nor the Council's prescription for 'more of the same' are particularly beneficial to the development of European drug policy. Instead, the priorities should be building on areas where added value has been engendered and on allowing diversity in policy to flourish.

Chatwin, C. (2012).

What kind of union? Soft convergence - or top down harmonization

.

Drugs and Alcohol Today

[Online]

12

:20-26

.

Available at

:

http://dx.doi.org/10.1108/17459261211211665

.

Purpose: In a recent article in the pages of this journal, the author outlined the hypothesis that, although there have been recent evolutions in European governance effected by the Lisbon treaty, these changes have not brought about any convergence in the national drug policies of European member states. The original article focused on developments in the national drug policies of key member states and based the assessment on their maintenance of key, and significantly different, national policy aims. Standring, in this edition, has offered a critique of that article suggesting that the author has been overly pessimistic in her understanding of the nature of drug policy integration at the European level and that soft integration tools have allowed a high degree of policy convergence in this controversial area. This paper aims to strengthen and confirm the author's position by examining the tools of European drug policy integration. Design/methodology/approach: Key policy strategies (for example, the European Drug Strategy and Action Plans, European level anti-drug trafficking frameworks and recent implementations on newly developed psychoactive substances at the European level) are examined here for indications of success or otherwise in the harmonisation (or convergence) of European national drug policies. Findings: Ultimately, even under these new terms of reference, the paper finds that attempts to either harmonise or converge European national drug policies have done little more than scratch the surface. Originality/value: The paper suggests that neither the top-down regulation, here described, nor the soft convergence that Standring envisages are desirable for European drug policy making where they are implemented with the aim of making national drug policies more similar.

Potter, G. and Chatwin, C. (2012).

The problem with "skunk"

.

Drugs and Alcohol Today

[Online]

12

:232-240

.

Available at

:

http://dx.doi.org/10.1108/17459261211286645

.

Purpose: This article aims to discuss the use of the word "skunk" in contemporary discourse as short-hand for premium quality, indoor-grown cannabis. Skunk, as used in this way, is a contested term that many cannabis users reject. The purpose of the article is to draw attention to some practical implications of this semantic dispute for academic research and for policy development. Design/methodology/approach: The authors draw on qualitative data generated during an online survey project examining UK cannabis markets. Findings discussed are contextualised by reference to use of the word skunk in public discourse through the media and policy documents. Findings: The uncritical use of the word "skunk" by researchers, the media and others can pose problems, particularly where the use and implied meaning of the word is rejected (as it is amongst a segment of the cannabis using population). Attempts to acquire or disseminate knowledge, or to develop or enact policy about cannabis use and distribution in the UK may encounter significant problems if attention is not paid to this issue. Originality/value: The article offers a view of the impact of the increased and uncritical public use of the word "skunk" on those who may be of particular concern to policy makers and academic researchers: those who are most involved with cannabis (e.g. heavier users, cannabis connoisseurs and cannabis growers).

Chatwin, C. (2010).

User Involvement in the illegal drugs field: what can Britain learn from European experiences?

Safer Communities

[Online]

9

:51-60

.

Available at

:

http://dx.doi.org/10.5042/sc.2010.0585

.

In Britain, the last two decades have seen a considerable increase in focus on service users' involvement in the provision of services that directly affect them, particularly where service users originate from a hard to reach population such as drug users. While the National Treatment Agency and drug and alcohol action teams often extol the virtues of the involvement of drug users in their service provision, participation of this type does not come without problems of its own. Experience of drug user involvement in service provision is much more established in Europe and this article seeks to utilise European examples in illustrating the potential pitfalls of such a strategy. Case studies are examined from three countries: the Netherlands where drug policy is relatively liberal and drug user groups have been established since the 1970s; Denmark where drug policy is fairly well balanced between repression and tolerance and drug user groups have been established since the 1990s; and Sweden where drug policy is relatively repressive and drug user groups are only just emerging. Salient points from these case studies are then used to form the discussion, relating European experiences to the situation in Britain.

Chatwin, C. (2010).

Have recent evolutions in European governance brought harmonisation in the field of illicit drugs any closer?

Drugs and Alcohol Today

[Online]

10

:26-32

.

Available at

:

http://dx.doi.org/10.5042/daat.2010.0725

.

With the long awaited ratification of the Lisbon Treaty on 1 December 2009, it appears that plans within Europe to achieve an 'ever closer union' are back on track, yet, in the field of illicit drug policy, harmonisation
remains as elusive a goal as ever. Sweden and the Netherlands have long provided examples of the different
paradigms of drug policy operating within Europe and this article seeks to examine whether, as European Union
harmonisation moves forward, recent developments bring the two any closer to convergence on this contentious
issue. In addition to changes in Swedish and Dutch drug policy, the progress of the drug policy of other European
countries has been evaluated. The article concludes that the Swedes and the Dutch remain ultimately wedded
to their national policies and that movement both towards increased repression of drug use and increased
liberalisation of drug use can be observed among other European countries. Harmonisation of European drug
policy therefore remains in a state of stalemate

Chatwin, C. (2007).

Multi-level governance: The way forward for European illicit drug policy?

International Journal of Drug Policy

[Online]

18

:494-502

.

Available at

:

http://dx.doi.org/10.1016/j.drugpo.2006.12.005

.

Illicit drug policy has long been an area that has attracted international policy intervention, however, the European Union has declared it an area of subsidiarity, leaving ultimate control to national governments. Nevertheless, European Union preoccupation with the illicit drug issue and international drug trafficking and organised crime concerns have ensured that continued and increased cooperation in illicit drug policy is never off the agenda. This article examines the history of European integration in contrasting areas of policy and considers both the desirability and the viability of an increasingly harmonised drug policy for Europe. Finally, it proposes a model of integrated illicit drug policy that is strongly connected to developing patterns of European social policy, calling on multi-level governance and close involvement at the level of the citizen.

Chatwin, C. (2004).

The Effects of EU Enlargement on European Drug Policy

.

Drugs: Education, Prevention and Policy

[Online]

11

:437-448

.

Available at

:

http://dx.doi.org/10.1080/09687630412331325629

.

In May this year ten new countries joined the existing European Union(EU) member states after long and complex accession negotiations. This article examines preparations for accession that were made in the area of illicit drug policy and discusses both their effectiveness and possible limitations. In the areas of drug trafficking and production and the exchange of information between member states some concrete policy measures have been almost directly transferable to new member states, largely due to the high degree of cooperation between existing member states in these areas. However, in the more controversial areas of harm reduction and dealing with drug use and drug users there are no concrete EU guidelines in place and policy is left up to the national governments of individual countries. In this important area many existing EU member
states have adopted important measures designed to reduce the harm of official drug policy but these practices are not proving to be so easily transferable to new member states. This article discusses the consequences of failing to adequately develop policy across the EU in this important area and suggests that failing to address this important issue in the new member states could have far reaching ramifications for the rest of Europe.

Chatwin, C. (2003).

Drug Policy Developments within the European Union: the destabilizing effects of Dutch and Swedish drug policies

.

British Journal of Criminology

[Online]

43

:567-582

.

Available at

:

http://dx.doi.org/10.1093/bjc/43.3.567

.

This paper examines the couse of drug control within the European Union (EU). The individual policies of both the liberal Netherlands and the more repressive Sweden are explained in detail, and the effects they have on the EU as a whole are discussed. In order to understand these effects more fully an inspection of recent drug legislation developed in the fight against drugs is undertaken. Current trends relating to the drug problem that can be identified throughout the Member States are presented and evaluated with respect to the policies of both the Netherlands and Sweden. A division within the EU centring around the different policy styules of these two nations is discussed and possible solutions to the division are raised. Finally, the positive effects that this battle has resulted in are noted.
Book section
Chatwin, C. (2017). Pathways to Integration of European Drug Policy.

in:

Colson, R. and Bergeron, H. eds.

European Drug Policies: The Ways of Reform

.

Abingdon & New York

:

Routledge

,

pp.

27-39

.

Available at

:

https://www.routledge.com/9781138915206

.

Chatwin, C. (2016). Five Steps Towards a More Effective Global Drug Policy.

in:

Matthews, R. ed.

What is to be done about crime and punishment: towards a public criminology

.

London

:

Palgrave Macmillan

.

Available at

:

http://www.palgrave.com/us/book/9781137572271

.

Chatwin, C. (2014). New psychoactive substances: new European policy landscapes.

in:

Potter, G. R., Wouters, M. and Fountain, J. eds.

Change and Continuity: researching evolving drug landscapes in Europe

.

PABST publications

.

Potter, G. and Chatwin, C. (2011). Researching cannabis markets online: some lessons from the virtual field.

in:

Fountain, J., Frank, V. A. and Korf, D. J. eds.

Markets, methods and messages: Dynamics in European drug research

.

PABST SCIENCE PUBLISHERS

.

Chatwin, C. (2008). Parental use of alcohol and illicit drugs: a critical review of recent research (Chapter 3).

in:

Kennison, P. and Goodman, A. eds.

Children as Victims

.

SAGE Publications Ltd

.
Edited journal
Chatwin, C., Blackman, S. and O'Brien, K. eds. (2018).

Intersections in (new) drug research

.

Intersections in (new) drug research

[Online]

25

:297-300

.

Available at

:

https://doi.org/10.1080/09687637.2018.1466867

.

In this special issue, we contend tht there is much merit in studying the intersections between NPS, other forms of new drugs such as Human Enhancement Drugs (HED), and more traditional illegal substances such as cannabis, ecstasy/MDMA, cocaine. We argue that treating NPS, not as an entirely new and distinct problem, but rather as the latest chapter in our history of narcotica can have many benefits in terms of oboth our wider thoretical understanding in this araea and the practical interventions that we introduce.

Chatwin, C.

et al.

eds. (2017).

Special issue: New Psychoactive Substances and Human Enhancement Drugs

.

International Journal of Drug Policy

[Online]

40

:1-122

.

Available at

:

http://www.ijdp.org/issue/S0955-3959(17)X0003-0

.
Last updated