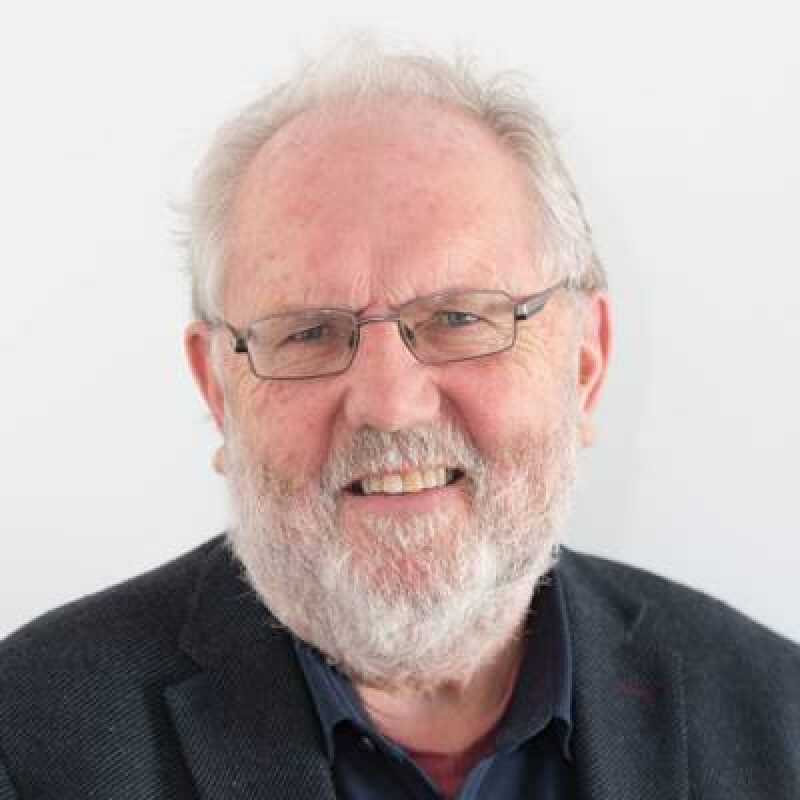 Professor Michael Calnan
Professor of Medical Sociology
Director of Studies, BA Social Policy
Director of Studies, BA Health and Social Care
Director, Health, Social Care and Embodiment Research Cluster
About
Professor Michael Calnan joined the School of Social Policy, Sociology and Social Research in 2007 from the Medical Research Council's Health Services Research Collaboration at the University of Bristol, where he was Professor of Medical Sociology and Senior Scientist (2000 - 2007).

From 1994-2000, Michael was Professor and Director of the Centre for Health Services Studies at the University of Kent and convenor of the MA in Health Studies.

Professor Calnan completed his PhD at the University of Kent, his BSc at the University of London and his MSc at the University of Bristol. 


He has published extensively about a range of health-related issues and his books include 'Health and Illness: the lay perspective', 'Going Private: why people use private health care', 'The Prevention of Coronary Heart Disease: prospects, politics and policies' and 'Work Stress: the making of a modern epidemic'. ' Modern Medicine: lay perspectives, 'Health, Medicine and Society.  Key Theories, Future Agendas'.  
Research interests
Trust relations in healthcare has been a major focus of Professor Calnan's research over the last 10 years. His initial research, funded by the HSRC, Medical Research Council, resulted in Trust Matters in Health Care. Since then he has been the principal investigator on two ESRC funded studies. One study focused on trust relations in mental health care which showed that trust relations are crucial to the therapeutic encounter in mental health between clinician and patient (see Trusting on the Edge, Managing uncertainty and vulnerability in the midst of serious mental health problems). The second study focused on the social influences on decision-making made by The National Institute for Health and Care Excellence (NICE) in relation to technological appraisals. The findings and recommendations from this study are being used by NICE in its strategic review of technological appraisals. 

Workshop

Professor Calnan is co-organiser of the GCRF Workshop 2019 - Human papillomavirus (HPV) vaccine acceptability in an African Context.

Current research projects
Policy Learning and Covid-19 – an international group of health policy analysts are putting together short reports about different countries experience of and their policy response to Covid-19
An ESRC funded ethnographic study which explores the use of trust entitled "Managing uncertainty within NICE technological appraisals: the nature and impact of the 'social features' of decision-making". This involves investigating the nature of uncertainties faced within appraisal decisions, the social mechanisms applied in dealing with these, and the impact this has on decision outcomes within NICE. It involves observation of committee meetings, interviews with committee members, analysts, representatives from interest groups, and experts involved in the process, and documentary outputs from committee processes.
International comparative research, including the following three studies:
Studies of Trust and Food Health Systems in Ireland, Australia and New Zealand.
Trust relations in Healthcare Systems in India, see 'Trust and trust relations from the providers perspective: the case of the health care system in India', Indian Journal of Medical Ethics.
Identifying priorities for social research and the 2013-16 Ebola virus disease (EVD) epidemic in West Africa - see the Centre for Health Services Studies (CHSS) Spring 2017 newsletter and The Response to and Impact of the Ebola Epidemic: Towards an Agenda for Interdisciplinary Research (article on International Journal of Health Policy and Management website).
Prior to this, Professor Calnan worked on an SDO funded study of ageing and health care, specifically exploring dignity and the provision of health and social care for older people - Dignity in Practice: exploration of the care of older patients in acute NHS Trusts,
Teaching
Professor Calnan teaches modules on the sociology of health and illness, health and health policy, key issues in welfare, and comparative social policy.
Supervision
Professor Calnan welcome postgraduate research proposals in the areas of sociology of health and illness and health policy.
Professional
Elected member of the ISA research committee 15, Sociology of Heath (2014 - ).
An academic adviser to a number of international scientific research bodies: including Fundação para a Ciência e a Tecnologia, I.P. (FCT) Portugal, Research Council of Norway, Swiss National Scientific Foundation and Commonwealth Scholarships (London), ESRC Future Leaders panel.
Media
Last updated