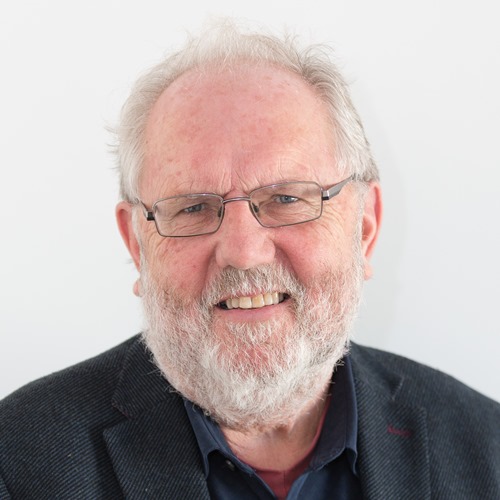 Professor Michael Calnan
Professor of Medical Sociology
Director of Studies, BA Social Policy
Director of Studies, BA Health and Social Care
Director, Health, Social Care and Embodiment Research Cluster
About
Professor Michael Calnan joined the School of Social Policy, Sociology and Social Research in 2007 from the Medical Research Council's Health Services Research Collaboration at the University of Bristol, where he was Professor of Medical Sociology and Senior Scientist (2000 - 2007).

From 1994-2000, Michael was Professor and Director of the Centre for Health Services Studies at the University of Kent and convenor of the MA in Health Studies.

Professor Calnan completed his PhD at the University of Kent, his BSc at the University of London and his MSc at the University of Bristol. 


He has published extensively about a range of health-related issues and his books include 'Health and Illness: the lay perspective', 'Going Private: why people use private health care', 'The Prevention of Coronary Heart Disease: prospects, politics and policies' and 'Work Stress: the making of a modern epidemic'. ' Modern Medicine: lay perspectives, 'Health, Medicine and Society.  Key Theories, Future Agendas'.  
Research interests
Trust relations in healthcare has been a major focus of Professor Calnan's research over the last 10 years. His initial research, funded by the HSRC, Medical Research Council, resulted in Trust Matters in Health Care. Since then he has been the principal investigator on two ESRC funded studies. One study focused on trust relations in mental health care which showed that trust relations are crucial to the therapeutic encounter in mental health between clinician and patient (see Trusting on the Edge, Managing uncertainty and vulnerability in the midst of serious mental health problems). The second study focused on the social influences on decision-making made by The National Institute for Health and Care Excellence (NICE) in relation to technological appraisals. The findings and recommendations from this study are being used by NICE in its strategic review of technological appraisals. 

Workshop

Professor Calnan is co-organiser of the GCRF Workshop 2019 - Human papillomavirus (HPV) vaccine acceptability in an African Context.

Current research projects
An ESRC funded ethnographic study which explores the use of trust entitled "Managing uncertainty within NICE technological appraisals: the nature and impact of the 'social features' of decision-making". This involves investigating the nature of uncertainties faced within appraisal decisions, the social mechanisms applied in dealing with these, and the impact this has on decision outcomes within NICE. It involves observation of committee meetings, interviews with committee members, analysts, representatives from interest groups, and experts involved in the process, and documentary outputs from committee processes.
International comparative research, including the following three studies:
Studies of Trust and Food Health Systems in Ireland, Australia and New Zealand.
Trust relations in Healthcare Systems in India, see 'Trust and trust relations from the providers perspective: the case of the health care system in India', Indian Journal of Medical Ethics.
Identifying priorities for social research and the 2013-16 Ebola virus disease (EVD) epidemic in West Africa - see the Centre for Health Services Studies (CHSS) Spring 2017 newsletter and The Response to and Impact of the Ebola Epidemic: Towards an Agenda for Interdisciplinary Research (article on International Journal of Health Policy and Management website).
Prior to this, Professor Calnan worked on an SDO funded study of ageing and health care, specifically exploring dignity and the provision of health and social care for older people - Dignity in Practice: exploration of the care of older patients in acute NHS Trusts,
Teaching
Professor Calnan teaches modules on the sociology of health and illness, health and health policy, key issues in welfare, and comparative social policy.
Supervision
Professor Calnan welcome postgraduate research proposals in the areas of sociology of health and illness and health policy.
Professional
Elected member of the ISA research committee 15, Sociology of Heath (2014 - ).
An academic adviser to a number of international scientific research bodies: including Fundação para a Ciência e a Tecnologia, I.P. (FCT) Portugal, Research Council of Norway, Swiss National Scientific Foundation and Commonwealth Scholarships (London), ESRC Future Leaders panel.
Media
Publications
Showing 50 of 193 total publications in the Kent Academic Repository. View all publications.
Article
Wilson, A., Tonkin, E., Coveney, J., Meyer, S., McCullum, D., Calnan, M., Kelly, E., O'Reilly, S., McCarthy, M., McGloin, A. and Ward, P. (2019). Cross-country comparison of strategies for building consumer trust in food. Health Promotion International [Online]. Available at: https://dx.doi.org/10.1093/heapro/daz024.

Consumer trust in the modern food system is essential given its complexity. Contexts vary across countries with regard to food incidents, regulation and systems. It is therefore of interest to compare how key actors in different countries might approach (re)building consumer trust in the food system; and particularly relevant to understanding how food systems in different regions might learn from one another. The purpose of this paper is to explore differences between strategies for (re)building trust in food systems, as identified in two separate empirical studies, one conducted in Australia, New Zealand and the UK (Study 1) and another on the Island of Ireland (Study 2). Interviews were conducted with media, food industry and food regulatory actors across the two studies (n = 105 Study 1; n = 50 Study 2). Data were coded into strategy statements, strategies describing actions to (re)build consumer trust. Strategy statements were compared between Studies 1 and 2 and similarities and differences were noted. The strategy statements identified in Study 1 to (re)build consumer trust in the food system were shown to be applicable in Study 2, however, there were notable differences in the contextual factors that shaped the means by which strategies were implemented. As such, the transfer of such approaches across regions is not an appropriate means to addressing breaches in consumer trust. Notwithstanding, our data suggest that there is still capacity to learn between countries when considering strategies for (re)building trust in the food system but caution must be exercised in the transfer of approaches.

Tonkin, E., Wilson, A., Coveney, J., Henderson, J., Meyer, S., McCarthy, M., O'Reilly, S., Calnan, M., McGloin, A., Kelly, E. and Ward, P. (2019). Food-system actors' perspectives on trust: an international comparison. British Food Journal [Online] 121:561-573. Available at: https://dx.doi.org/10.1108/BFJ-05-2018-0291.

Purpose
This international comparison study compares the perspectives of actors who contribute to trust in
the food system in four high income countries which have diverse food incident histories: Australia,
New Zealand (NZ), the United Kingdom (UK) and the Island of Ireland (IOI), focusing on their
communication with the public, and their approach to food system interrelationships.

Approach
Data were collected in two separate studies; the first in Australia, New Zealand and the United
Kingdom (Study 1), and the second on the Island of Ireland (Study 2). In-depth interviews were
conducted with media, food industry and food regulatory actors across the four regions (n=105
Study 1; n=50 Study 2). Analysis focused on identifying similarities and differences in the
perspectives of actors from the four regions regarding the key themes of communication with the
public, and relationships between media, industry and regulators.

Findings
While there were many similarities in the way food system actors from the four regions discussed
(re)building trust in the context of a food incident, their perceptions differed in a number of critical
ways regarding food system actor use of social media, and the attitudes and approaches towards
relationships between food system actors.

Originality
This paper outlines opportunities for the regions studied to learn from each other when looking for
practical strategies to maximise consumer trust in the food system, particularly relating to the use of
social media and attitudes toward role definition in industry-regulator relationships.

Calnan, M., Tonkin, E., Wilson, A., Coveney, J., Henderson, J., Meyer, S., McCarthy, M., O'Reilly, S., McGloin, A., Kelly, E. and Ward, P. (2018). Decisions of Value: Going Backstage; Comment on "Contextual Factors Influencing Cost and Quality Decisions in Health and Care: A Structured Evidence Review and Narrative Synthesis." International Journal of Health Policy Management [Online] 7:1067-1069. Available at: http://dx.doi.org/10.15171/ijhpm.2018.81.

This commentary expands on two of the key themes briefly raised in the paper involving analysis of the evidence about key contextual influences on decisions of value. The first theme
focuses on the need to explore in more detail what is called backstage decision-making looking at how actual decisions are made drawing on evidence from ethnographies about decision
making. These studies point to less of an emphasis on instrumental and calculative forms of decision-making with more of an emphasis on more pragmatic rationality. The second related
theme picks up on the issue of sources of information as a contextual influence particularly highlighting the salience of uncertainty or information deficits. It is argued that there are a
range of different types of uncertainties, not only associated with information deficits, which are found particularly in allocative types of decisions of value. This means that the decision18
making process although attempting to be linear and rational, tends to be characterised by a form of navigation where the decision-makers navigate their way through the uncertainties
inherent and overtly manifested in the decision-making process.

Lewis, S., Collyer, F., Willis, K., Harley, K., Marcus, K., Calnan, M. and Gabe, J. (2017). Healthcare in the news media: The privileging of private over public. Journal of Sociology [Online]. Available at: https://doi.org/10.1177/1440783317733324.

This article reports on a discourse analysis of the representation of healthcare in the print news media, and the way this representation shapes perspectives of healthcare. We analysed news items from six major Australian newspapers over a three-year time period. We show how various framing devices promote ideas about a crisis in the current public healthcare system, the existence of a precarious balance between the public and private health sectors, and the benefits of private healthcare. We employ Bourdieu's concepts of field and capital to demonstrate the processes through which these devices are employed to conceal the power relations operating in the healthcare sector, to obscure the identity of those who gain the most from the expansion of private sector medicine, and to indirectly increase health inequalities.

Calnan, M., Gadsby, E., Konde, M., Diallo, A. and Rossman, J. (2017). The response to and impact of the Ebola epidemic: towards an agenda for interdisciplinary research. International Journal of Health Policy and Management [Online] 7:402-411. Available at: http://dx.doi.org/10.15171/ijhpm.2017.104.

The 2013-16 Ebola virus disease (EVD) epidemic in West Africa was the largest in history and resulted in a huge public health burden and significant social and economic impact in those countries most affected. Its size, duration and geographical spread presents important opportunities for research than might help national and global health and social care systems to better prepare for and respond to future outbreaks. This paper examines research needs and research priorities from the perspective of those who directly experienced the EVD epidemic in Guinea.
Methods: The paper reports the findings from a research scoping exercise conducted in Guinea in 2017. This exercise explored the need for health and social care research, and identified research gaps, from the perspectives of different groups. Interviews were carried out with key stakeholders such as representatives of the Ministry of Health, NGOs, academic and health service researchers and members of research ethics committees (N=15); health practitioners (N=12) and community representatives (N=11). Discussion groups were conducted with male and female EVD survivors (N=24) from two distinct communities.
Results: This research scoping exercise identified seven key questions for further research. An important research priority that emerged during this study was the need to carry out a comprehensive analysis of the wider social, economic and political impact of the epidemic on the country, communities and survivors. The social and cultural dynamics of the epidemic and the local, national and international response to it need to be better understood. Many survivors and their relatives continue to experience stigma and social isolation and have a number of complex unmet needs. It is important to understand what sort of support they need, and how that might best be provided. A better understanding of the virus and the long-term health and social implications for survivors and non-infected survivors is also needed.
Conclusion: This study identified a need and priority for interdisciplinary research focusing on the long-term socio-cultural, economic and health impact of the EVD epidemic. Experiences of survivors and other non-infected members of the community still need to be explored but in this broader context.

Hashem, F., Calnan, M. and Brown, P. (2017). Decision-making in NICE single technological appraisals (STAs): How does NICE incorporate patient perspectives?. Health Expectations [Online] 21:128-137. Available at: http://dx.doi.org/10.1111/hex.12594.

Context: The National Institute for Health and Care Excellence (NICE) has an explicit mandate to include Patient and Public Involvement (PPI) in the appraisal of medicines to be available for funding on the NHS. NICE involves an appraisal committee who are required to take on board experiential evidence from patient experts alongside population-based evidence on clinical and cost-effectiveness when making a decision whether to fund a drug.

Objective: This paper considers how NICE Single Technological Appraisal (STA) committees attempt to incorporate the views of patients in making decisions about funding medicines on the NHS.

Methods: A prospective design was employed to follow three pharmaceutical products involving three different appraisal committees. Three data collection methods were used: analysis of documentary evidence sent by NICE, non-participant unstructured observations of the open and closed sessions of meetings and qualitative interviews.

Setting & Participants: Unstructured non-participant observations were carried out at nine STA meetings and 41 semi-structured interviews were undertaken with committee members from NICE's STA committees, patient experts, analysts from NICE's project team and drug manufacturers.

Results: Our analysis showed how the committees displayed a preference for an ideal-type of patient representative, disagreement amongst the committee when weighing-up patient statements in the STA process, and more pre-preparation support for patient involvement.

Conclusions: Although NICE has attempted to adopt an approach flexible to patients and carers through formal decision-making arrangements that incorporate patient views, nonetheless, the processes of the STAs can in fact undermine the very evidence collected from patient representatives.

Birkhäuer, J., Gaab, J. and Calnan, M. (2017). Is having a trusting doctor-patient relationship better for patients' health?. European Journal for Person Centered Healthcare [Online] 5:145-147. Available at: https://doi.org/10.5750/ejpch.v5i1.1251.

Meyer, S., Wilson, A., Calnan, M., Henderson, J., Coveney, J., McCullum, D., Pearce, A., Ward, P. and Webb, T. (2017). In the interest of food safety: a qualitative study investigating communication and trust between food regulators and food industry in the UK, Australia and New Zealand. BMC Public Health [Online] 17:189. Available at: https://doi.org/10.1186/s12889-017-4118-x.

Background
Food regulatory bodies play an important role in public health, and in reducing the costs of food borne illness that are absorbed by both industry and government. Regulation in the food industry involves a relationship between regulators and members of the industry, and it is imperative that these relationships are built on trust. Research has shown in a variety of contexts that businesses find the most success when there are high levels of trust between them and their key stakeholders. An evidence-based understanding of the barriers to communication and trust is imperative if we are to put forward recommendations for facilitating the (re)building of trusting and communicative relationships.

Methods
We present data from 72 interviews with regulators and industry representatives regarding their trust in and communication with one another. Interviews were conducted in the UK, New Zealand, and Australia in 2013.

Results
Data identify a variety of factors that shape the dynamic and complex relationships between regulators and industry, as well as barriers to communication and trust between the two parties. Novel in our approach is our emphasis on identifying solutions to these barriers from the voices of industry and regulators.

Conclusions
We provide recommendations (e.g., development of industry advisory boards) to facilitate the (re)building of trusting and communicative relationships between the two parties.

Calnan, M., Hashem, F. and Brown, P. (2017). Still elegantly muddling through? NICE and uncertainty in decision making about the rationing of expensive medicines in England. International Journal of Health Services [Online] 47:571-594. Available at: http://dx.doi.org/10.1177/0020731416689552.

This article examines the "technological appraisals" carried out by the National Institute for Health and Care Excellence as it regulates the provision of expensive new drugs within the English National Health Service on cost-effectiveness grounds. Ostensibly this is a highly rational process by which the regulatory mechanisms absorb uncertainty, but in practice, decision making remains highly complex and uncertain. This article draws on ethnographic data—interviews with a range of stakeholders and decision makers (n = 41), observations of public and closed appraisal meetings, and documentary analysis—regarding the decision-making processes involving three pharmaceutical products. The study explores the various ways in which different forms of uncertainty are perceived and tackled within these Single Technology Appraisals. Difficulties of dealing with the various levels of uncertainty were manifest and often rendered straightforward decision making problematic. Uncertainties associated with epistemology, procedures, interpersonal relations, and technicality were particularly evident. The need to exercise discretion within a more formal institutional framework shaped a pragmatic combining of strategies tactics—explicit and informal, collective and individual—to navigate through the layers of complexity and uncertainty in making decisions.

Lloyd, L., Calnan, M., Cameron, A., Seymour, J., Smith, R. and White, K. (2017). Older people's perspectives on dignity: the benefits and challenges of a qualitative longitudinal approach to researching experiences of later life. International Journal of Social Research Methodology [Online]:1-12. Available at: https://doi.org/10.1080/13645579.2016.1275369.

This article discusses findings from a qualitative longitudinal study of dignity in later life, which focused on the perspectives of older people at a time when their need for help and support was increasing as a result of long-term illness. It reflects critically on the methodology for its ability to generate knowledge about this eventful and unstable period of the life-course. It is argued that a longitudinal qualitative approach provides the optimum conditions for researching older people's perspectives on their health and illness as well as on their experiences of being helped and supported. It sheds light on the changes they faced in their relationships, their home environments and their daily lives as well as how they dealt with these changes while maintaining their dignity

Brown, P. and Calnan, M. (2016). Chains of (dis)trust: exploring the underpinnings of knowledge sharing and quality care across mental health services. Sociology of Health and Illness [Online] 38:286-305. Available at: http://dx.doi.org/10.1111/1467-9566.12369.

Quality and safety in healthcare settings are underpinned by organisational cultures, which facilitate or impede the refinement, sharing and application of knowledge. Avoiding the use of the term culture as a residual category, we focus specifically on describing chains of (dis)trust, analysing their development across relatively low-trust service contexts and their impact upon knowledge-sharing and caregiving. Drawing upon data from in-depth interviews with service users, healthcare professionals, service managers and other stakeholders across three mental healthcare (psychosis) teams in southern England, we identify micro-mechanisms that explain how (dis)trust within one intra-organisational relationship impacts upon other relationships. Experiences and inferences of vulnerability, knowledge, uncertainty, interests and time, among actors who are both trustees and trusters across different relationships, are pertinent to such analyses. This more micro-level understanding facilitates detailed conceptualisations of trust chains as meso-level tendencies that contribute to wider vicious or virtuous cycles of organisational (dis)trust. We explore how knowledge-sharing and caregiving are vitally interwoven within these chains of trust or distrust, enhancing and/or inhibiting the instrumental and communicative aspects of quality healthcare as a result.

Kane, S. and Calnan, M. (2016). Erosion of Trust in the Medical Profession in India : Time for Doctors to Act. International Journal of Health Policy and Management [Online] 6:5-8. Available at: http://dx.doi.org/10.15171/ijhpm.2016.143.

In India, over the last decade, a series of stewardship failures in the health system, particularly in the medical profession, have led to a massive erosion of trust in these institutions. In many low- and middle-income countries (LMICs), the situation is similar and has reached crisis proportions; this crisis requires urgent attention. This paper draws on the insights from the recent developments in India, to argue that a purely control-based regulatory response to this crisis in the medical profession, as is being currently envisaged by the Parliament and the Supreme Court of India, runs the risk of undermining the trusting interpersonal relations between doctors and their patients. A more balanced approach which takes into account the differences between system and interpersonal forms of trust and distrust is warranted. Such an approach should on one hand strongly regulate the institutions mandated with the stewardship and qualities of care functions, and simultaneously on the other hand, initiate measures to nurture the trusting interpersonal relations between doctors and patients. The paper concludes by calling for doctors, and those mandated with the stewardship of the profession, to individually and collectively, critically self-reflect upon the state of their profession, its priorities and its future direction.

Stait, E. and Calnan, M. (2016). Are differential consumption patterns in health-related behaviours an explanation for persistent and widening social inequalities in health in England?. International Journal for Equity in Health [Online] 15. Available at: http://dx.doi.org/10.1186/s12939-016-0461-2.

During the last two decades, differential consumption patterns in health-related behaviours have increasingly been highlighted as playing an important role in explaining persistent and widening health inequalities. This period has also seen government public health policies in England place a greater emphasis on changing 'lifestyle' behaviours, in an attempt to tackle social inequalities in health. The aim of this study was to empirically examine the variation in health-related behaviour in relation to socio-economic position, in the English adult population, to determine the nature of this relationship and whether it has changed over time.

Douglass, T. and Calnan, M. (2016). Trust Matters for Doctors? Towards an Agenda for Research. Social Theory and Health [Online] 14:393-413. Available at: http://dx.doi.org/10.1057/s41285-016-0010-5.

Sociological research offers crucial understanding of the salience of trust for patients in mediating a plurality of healthcare activities and settings. Whilst insights generated surrounding the salience of trust for patients are important, other trusting relations within healthcare have largely been neglected. This paper focuses on the significance of trust for doctors, arguing that trust is salient for doctors in facilitating their professional role, in the management of complexity and uncertainty in contemporary medical practice, and is a key mechanism underpinning professional identity. As such, the paper develops a preliminary conceptual framework for researching trust by doctors built upon the idea of a 'lattice' of doctor trust relations in various entities and at various levels that may be interconnected. The lattice of doctor trust is comprised of four primary conceptualisations – trust in patients, self trust, workplace trust, and system trust. The paper explores notions of doctors' need to trust patients to provide accurate information and to commit to certain treatment pathways; the relationship between the self trust of the doctor, clinical activity and trust in others; the need for doctors to trust their professional colleagues and the broader organisational setting to ensure the smooth running of services and integration of care; and notions surrounding the complexity of the broader systems of modern (bio)medicine and the role of trust by doctors to facilitate system functioning.

Willis, K., Collyer, F., Lewis, S., Gabe, J., Flaherty, I. and Calnan, M. (2016). Knowledge matters: producing and using knowledge to navigate healthcare systems. Health Sociology Review [Online] 25:202-216. Available at: https://doi.org/10.1080/14461242.2016.1170624.

In many contemporary healthcare systems, individuals are expected to be rational actors – weighing up available knowledge and making choices about their healthcare needs. In the policy context, this has been most explicitly applied to the financing of healthcare where there is encouragement for the purchase of private health insurance. However, perceptions of public and private healthcare provision, knowledge about healthcare needs, and the types of services people choose, are far from straightforward. Drawing on Bourdieu's concepts of habitus, field, and capital, and a study of individual experiences of choice in Australian healthcare, we explore the knowledges used by people as they navigate through the healthcare system. Such navigation takes place in a milieu where authoritative medical knowledge intersects with knowledge from other sources, including the Internet and lived experience. However, our study reveals that navigation of healthcare is assisted most of all by the capacity to draw on 'system knowledge'. System knowledge takes two, sometimes overlapping, forms. First, acquired system knowledge is produced through drawing on experience, formal knowledge and the capacity to undertake research (primarily cultural capital). Second, assumed system knowledge enables navigation of the healthcare system through accessing and utilising networks of privilege (primarily economic and social capital).

Pearson, J., Richardson, J., Calnan, M., Salisbury, C. and Foster, N. (2016). The acceptability to patients of PhysioDirect telephone assessment and advice services; a qualitative interview study. BMC Health Services Research [Online] 16. Available at: https://doi.org/10.1186/s12913-016-1349-y.

Background
In response to long waiting lists and problems with access to primary care physiotherapy, several Primary Care Trusts (PCTs) (now Clinical Commissioning Groups CCGs) developed physiotherapy-led telephone assessment and treatment services. The Medical Research Council (MRC) funded PhysioDirect trial was a randomised control trial (RCT) in four PCTs, with a total of 2252 patients that compared this approach with usual physiotherapy care. This nested qualitative study aimed to explore the acceptability of the PhysioDirect telephone assessment and advice service to patients with musculoskeletal conditions.

Methods
We conducted 57 semi-structured interviews with adults from 4 PCTs who were referred from general practice to physiotherapy with musculoskeletal conditions and were participating in the PhysioDirect trial. The Framework method was used to analyse the qualitative data.

Results
The PhysioDirect service was largely viewed as acceptable although some saw it as a first step to subsequent face-to-face physiotherapy. Most participants found accessing the PhysioDirect service straightforward and smooth, and they valued the faster access to physiotherapy advice offered by the telephone service. Participants generally viewed both the PhysioDirect service and the physiotherapists providing the service as helpful. Participants' preferences and priorities for treatment defined the acceptable features of PhysioDirect but the acceptable features were traded off against less acceptable features. Some participants felt that the PhysioDirect service was impersonal and impaired the development of a good relationship with their physiotherapist, which made the service feel remote and less valuable.

Conclusion
The PhysioDirect service was broadly acceptable to participants since it provided faster access to physiotherapy advice for their musculoskeletal conditions. Participants felt that it is best placed as one method of accessing physiotherapy services, in addition to, rather than as a replacement for, more traditional face-to-face physiotherapy assessment and treatment.

Sanderson, T., Calnan, M. and Kumar, K. (2015). The moral experience of illness and its impact on normalisation: Examples from narratives with Punjabi women living with rheumatoid arthritis in the UK. Sociology of Health & Illness [Online] 37:1218-1235. Available at: http://dx.doi.org/10.1111/1467-9566.12304.

The moral component of living with illness has been neglected in analyses of long-term illness experiences. This paper attempts to fill this gap by exploring the role of the moral experience of illness in mediating the ability of those living with a long-term condition (LTC) to normalise. This is explored through an empirical study of women of Punjabi origin living with rheumatoid arthritis (RA) in the UK. Sixteen informants were recruited through three hospitals in UK cities and interviews conducted and analysed using a Grounded Theory approach. The intersection between moral experience and normalisation, within the broader context of ethnic, gender and socio-economic influences, was evident in the following: disruption of a core lived value (the centrality of family duty), beliefs about illness causation affecting informants' 'moral career', and perceived discrimination in the workplace. The data illustrate the importance of considering an ethnic community's specific values and beliefs when understanding differences in adapting to LTCs and changing identities.

Gabe, J., Harley, K. and Calnan, M. (2015). Healthcare choice: Discourses, perceptions, experiences and practices. Current Sociology [Online] 63:621-635. Available at: http://dx.doi.org/10.1177/0011392115590061.

Policy discourse shaped by neoliberal ideology, with its emphasis on marketisation and competition, has highlighted the importance of choice in the context of healthcare and health systems globally. Yet, evidence about how so-called consumers perceive and experience healthcare choice is in short supply and limited to specific healthcare systems, primarily in the Global North. This special issue aims to explore how choice is perceived and utilised in the context of different systems of healthcare throughout the world, where choice, at least in policy and organisational terms, has been embedded for some time. The articles are divided into those emphasising: embodiment and the meaning of choice; social processes associated with choice; the uncertainties, risks and trust involved in making choices; and issues of access and inequality associated with enacting choice. These sociological studies reveal complexities not always captured in policy discourse and suggest that the commodification of healthcare is particularly problematic.

Kane, S., Calnan, M. and Radkar, A. (2015). Trust and trust relations from the providers' perspective: the case of the healthcare system in India. Indian Journal of Medical Ethics [Online] 12:157-168. Available at: http://dx.doi.org/10.20529/IJME.2015.045.

Commentators suggest that there is an erosion of trust in the relations between different actors in the health system in India. This paper presents the results of an exploratory study of the situation of providers in an urban setting in western India, the nature of their relations in terms of trust and what influences these relations. The data on relationships of trust were collected through interviews and focus group discussions with key informants, including public and private providers, regulators, managers and societal actors, such as patients/citizens, politicians and the media.

Brown, P., Hashem, F. and Calnan, M. (2015). Trust, regulatory processes and NICE decision-making: Appraising cost-effectiveness models through appraising people and systems. Social Studies of Science [Online] 46:87-111. Available at: http://dx.doi.org/10.1177/0306312715609699.

This article presents an ethnographic study of regulatory decision-making regarding the cost-effectiveness of expensive medicines at the National Institute for Health and Care Excellence (NICE) in England. We explored trust as one important mechanism by which problems of complexity and uncertainty were resolved. Existing studies note the salience of trust for regulatory decisions, by which the appraisal of people becomes a proxy for appraising technologies themselves. Although such (dis)trust in manufacturers was one important influence, we describe a more intricate web of (dis)trust relations also involving various expert advisors, fellow committee members and committee Chairs. Within these complex chains of relations, we found examples of both more blind-acquiescent and more critical-investigative forms of trust as well as, at times, pronounced distrust. Difficulties in overcoming uncertainty through other means obliged trust in some contexts, although not in others. (Dis)trust was constructed through inferences involving abstract systems alongside actors' oral and written presentations-of-self. Systemic features and 'forced options' to trust indicate potential insidious processes of regulatory capture.

Lloyd, L., Calnan, M., Cameron, A., Seymour, J. and Smith, R. (2014). Identity in the fourth age: Perseverance, adaptation and maintaining dignity. Ageing and Society [Online] 34:1-19. Available at: http://dx.doi.org/10.1017/S0144686X12000761.

The fourth age remains a poorly understood phenomenon and there is a lack of understanding of the perceptions of those who might be considered to be living in it. This article draws on findings from a study of dignity in later life which examined the day-to-day experiences of participants who were in need of support and care because of failing health. It discusses their accounts of the changes to their sense of self and their identity that came about as a result of their ageing and health problems and looks also at the ways in which the support and care they received helped to shape their adjustment to those changes. The accounts given by participants reveal a great deal about the physical, mental and emotional effort entailed in maintaining a sense of self and highlight the essential role played by social relationships in the maintenance of identity. These findings are analysed by reference to emerging theories of the fourth age. © Cambridge University Press .

Brennan, N., Barnes, R., Calnan, M., Corrigan, O., Dieppe, P. and Entwistle, V. (2013). Trust in the health-care provider–patient relationship: a systematic mapping review of the evidence base. International Journal for Quality in Health Care [Online]. Available at: http://dx.doi.org/10.1093/intqhc/mzt063.

Purpose Trust is important for patients and may be used as an indicator and potential 'marker' for how patients evaluate the quality of health care. The review aimed to classify the current evidence base on trust in the patient–provider relationship in order to identify strengths and weaknesses and to point towards areas for future research.


Data sources Nine electronic databases were searched from 2004 onwards using text and subject heading keywords relating to 'trust' and 'health care' and 'relationships'.


Study selection Abstracts were identified for empirical studies carried out in health-care settings that explicitly examined trust or reported trust-related findings as a secondary outcome.


Data extraction Two review authors assessed the relevance of abstracts and extracted data relating to year published, country of study, clinical speciality, study design and participants.


Results of data synthesis Five hundred and ninety-six abstracts were included. Most reported on patients' trust in providers; were carried out in the USA; collected data in family care or oncology/palliative care settings; used questionnaires and interviews and elicited patients' perspectives. Only one study explicitly set out to examine providers' trust in patients and <5% of included studies reported on providers' trust in patients.


Conclusion Providers' trust in patients remains a neglected area on the trust research agenda. Empirical studies examining the factors that influence providers' trust in patients and how this might affect the quality of care and patient health-related behaviours are urgently needed to readdress this imbalance. Further exploration of this area using observational methods is recommended.

Cheraghi-Sohi, S. and Calnan, M. (2013). Discretion or discretions? Delineating professional discretion: Thecase of English medical practice. Social Science and Medicine [Online] 96:52-59. Available at: http://dx.doi.org/10.1016/j.socscimed.2013.07.011.

There has much debate about the extent to which professional discretion has been challenged by recent organisational changes such as through the new forms of governance associated with the introduction of the principles of the New Public Management (NPM) into health systems and other public sector services. What appears to be missing from these debates is a detailed analysis of the concept of professional discretion itself. This paper attempts to fill this gap by delineating the key concepts of professional discretion evident in the literature and exploring their significance in an empirical study of the influence of the 2004 new general medical services contract (nGMS) and the introduction of the Quality and Outcomes Framework (QOF), a prescriptive pay-for-performance system designed to standardise the quality of care provision in general medical practice in the United Kingdom. The study adopted a longitudinal design using semi-structured interviews with general practitioners (GPs, N=62) working in the English National Health Service (NHS) between 2007 and 2009. A multi-dimensional conception of discretion was used to explore how GP discretion might have been influenced by contractual changes and in particular, QOF. The findings suggest that through a complex interplay of factors, a post-QOF reduction in GP discretion was identifiable, highlighting different potential sources of constraint such as in the social, organisational and economic dimensions of discretion. The evidence also suggested the emergence of a new form of organisational medical professionalism within general practice characterised by standardisation, bureaucracy and performance management. © 2013 The Authors.

Brown, P. and Calnan, M. (2013). Trust as a Means of Bridging the Management of Risk and the Meeting of Need: A Case Study in Mental Health Service Provision. Social Policy & Administration [Online] 47:242-261. Available at: http://dx.doi.org/10.1111/j.1467-9515.2012.00865.x.

Shifts in public policy towards an increasing focus on risk have been deemed problematic at a number of levels, particularly the tendency for concerns over reputational risk to institutions to trump the interests and needs of service-users. This article explores the tension between these two dimensions, of risk and need, in a case study of local mental health services - a setting where conflicting objectives to manage risk and meet need are apparent. Media-driven pressure to ward against the 'risk' represented by service-users tends towards more coercive policy which may obstruct the meeting of need, which in turn may undermine service-user engagement and hinder risk management. Drawing on qualitative data from interviews with service-users, professionals and managers, the article explores the process of trust and its facilitative role in meeting need and managing risk. Findings suggest that while existing foci on risk are at times counter-productive, trust plays a significant role in service-users' initial and ongoing engagement, communication and co-operation with professionals. Yet inherent obstacles to trust within mental healthcare contexts remain, due to cultural pressures on professionals, the nature of the illness experience and negative past experiences of in-patient care. © 2012 Blackwell Publishing Ltd.

Henderson, J., House, E., Coveney, J., Meyer, S., Ankeny, R., Ward, P. and Calnan, M. (2013). Evaluating the use of citizens' juries in food policy: A case study of food regulation. BMC Public Health [Online] 13. Available at: http://dx.doi.org/10.1186/1471-2458-13-596.

Background: Deliberative engagement techniques and citizens' juries are touted as means of incorporating the public into policy decision-making, managing community expectations and increasing commitment to public health policy. This paper reports a study to examine the feasibility of citizens' juries as a means of collecting data to inform public health policy related to food regulation through evaluation of the conduct of a citizens' jury. Methods. A citizens' jury was conducted with a representative sample of 17 South Australians to explore their willingness to consider the proposition that food and drink advertising and/or sponsorship should be banned at children's sporting events. Results: The results showed that, in relation to the central proposition and evaluation data from the jury, opinion on the proposition remained comparatively stable. Most jurors indicated that they thought that food and drink sponsorship and/or advertising at children's sporting events would have little or no effect on altering children's diet and eating habits, with the proportion increasing during the jury process. Jurors were given evaluation sheets about the content of the jury and the process of the citizens' jury to complete at the end of the session. The evaluation of the citizens' jury process revealed positive perceptions. The majority of jurors agreed that their knowledge of the issues of food and drink sponsorship in children's sport had increased as a result of participation in the citizens' jury. The majority also viewed the decision-making process as fair and felt that their views were listened to. One important response in the evaluation was that all jurors indicated that, if given the opportunity, they would participate in another citizens' jury. Conclusions: The findings suggest that the citizens' jury increased participant knowledge of the issue and facilitated reflective discussion of the proposition. Citizens' juries are an effective means of gaining insight into public views of policy and the circumstances under which the public will consider food regulation; however a number of issues need to be considered to ensure the successful conduct of a citizens' jury. © 2013 Henderson et al.; licensee BioMed Central Ltd.

Calnan, M., Tadd, W., Calnan, S., Hillman, A., Read, S. and Bayer, A. (2013). I often worry about the older person being in that system': exploring the key influences on the provision of dignified care for older people in acute hospitals. Ageing and Society [Online] 33:465-485. Available at: http://dx.doi.org/10.1017/S0144686X12000025.

Older age is one stage of the lifecourse where dignity maybe threatened due to the vulnerability created by increased incapacity, frailty and cognitive decline in combination with a lack of social and economic resources. Evidence suggests that it is in contact with health and welfare services where dignity is most threatened. This study explored the experiences of older people in acute National Health Service (NHS) Trusts in relation to dignified care and the organisational, occupational and cultural factors that affect it. These objectives were examined through an ethnography of four acute hospital Trusts in England and Wales, which involved interviews with older people (65+) recently discharged from hospital, their relatives/carers, and Trust managers, practitioners and other staff, complemented by evidence from non-participant observation. The picture which emerged was of a lack of consistency in the provision of dignified care which appears to be explained by the dominance of priorities of the system and organisation tied together with the interests of ward staff and clinicians. The emphasis on clinical specialism meant that staff often lacked the knowledge and skills to care for older patients whose acute illness is often compounded by physical and mental co-morbidities. The physical environment of acute wards was often poorly designed, confusing and inaccessible, and might be seen as 'not fit for purpose' to treat their main users, those over 65 years, with dignity. Informants generally recognised this but concluded that it was the older person who was in the 'wrong place', and assumed that there must be a better place for 'them'. Thus, the present system in acute hospitals points to an inbuilt discrimination against the provision of high-quality care for older people. There needs to be a change in the culture of acute medicine so that it is inclusive of older people who have chronic co-morbidities and confusion as well as acute clinical needs.

Wilson, A., Coveney, J., Henderson, J., Meyer, S., Calnan, M., Caraher, M., Webb, T., Elliott, A. and Ward, P. (2013). Trust makers, breakers and brokers: Building trust in the Australian food system. BMC Public Health [Online] 13. Available at: http://dx.doi.org/10.1186/1471-2458-13-229.

Background: The importance of consumer trust in the food supply has previously been identified, and dimensions of consumer trust in food - who they trust and the type of trust that they exhibit - has been explored. However, there is a lack of research about the mechanisms through which consumer trust in the food supply is developed, maintained, broken and repaired. This study seeks to address this gap by exploring if, and how, consumer trust in the food supply is considered by the media, food industry and governments when responding to food scares. The aim of the research is to develop models of trust building that can be implemented following food scares. Methods. Semi-structured interviews will be undertaken with media, public relations officials and policy makers in Australia, New Zealand and the United Kingdom. Participants will be recruited through purposive sampling and will be asked to discuss a hypothetical case study outlining a food incident, and any experiences of specific food scares. Models of trust development, maintenance and repair will be developed from interview data. Comment on these models will be sought from experts in food-related organizations through a Delphi study, where participants will be asked to consider the usefulness of the models. Participants' comments will be used to revise the models until consensus is reached on the suitability and usability of the models. Discussion. This study will contribute to the literature about systems-based trust, and explore trust as a social and regulatory process. The protocol and results will be of interest and use to the food industry, food regulators, consumer advocate groups, media seeking to report food-related issues and policy makers concerned with public health and consumer health and well-being. This research represents an important contribution to the translation of the theoretical conceptualizations of trust into practical use in the context of food.

Hillman, A., Tadd, W., Calnan, S., Calnan, M., Bayer, A. and Read, S. (2013). Risk, governance and the experience of care. Sociology of Health & Illness [Online] 35:939-955. Available at: http://dx.doi.org10.1111/1467-9566.12017.

Drawing on perspectives from the governmentality literature and the sociology of risk, this article explores the strategies, tools and mechanisms for managing risk in acute hospital trusts in the United Kingdom. The article uses qualitative material from an ethnographic study of four acute hospital trusts undertaken between 2008 and 2010 focusing on the provision of dignified care for older people. Extracts from ethnographic material show how the organisational mechanisms that seek to manage risk shape the ways in which staff interact with and care for patients. The article bridges the gap between the sociological analysis of policy priorities, management strategy and the organisational cultures of the NHS, and the everyday interactions of care provision. In bringing together this ethnographic material with sociological debates on the regulation of healthcare, the article highlights the specific ways in which forms of governance shape how staff care for their patients challenging the possibility of providing dignified care for older people. © 2012 The Authors. Sociology of Health & Illness © 2012 Foundation for the Sociology of Health & Illness/JohnWiley & Sons Ltd.

Sanderson, T., Hewlett, S., Calnan, M., Morris, M., Raza, K. and Kumar, K. (2012). Exploring the cultural validity of rheumatology outcomes. British Journal of Nursing 21:1015-1023.

In rheumatoid arthritis (RA), the use of a 'core' set of treatment outcomes was pioneered to ensure that the same outcomes are measured across all clinical trials to enable comparison of trial results. However, studies have not investigated the influence of patients' ethnic and cultural backgrounds on treatment outcomes. This pilot study identified 74 treatment outcomes from female Punjabi RA patients, including 21 new ones that were not identified in previous research with white British RA patients. The social impact of RA created significant additional burden for these Punjabi women, with 'less stigmatisation' and 'improved ability to carry out family duties' generated as important new outcomes. This study illustrates a need to address cultural validity in outcome elicitation and prioritisation, to ensure that interventions are evaluated using criteria that have meaning for people with that condition.

Chalder, M., Wiles, N., Campbell, J., Hollinghurst, S., Haase, A., Taylor, A., Fox, K., Costelloe, C., Searle, A., Baxter, H., Winder, R., Wright, C., Turner, K., Calnan, M., Lawlor, D., Peters, T., Sharp, D., Montgomery, A. and Lewis, G. (2012). Facilitated physical activity as a treatment for depressed adults: Randomised controlled trial. British Medical Journal [Online] 344. Available at: http://dx.doi.org/10.1136/bmj.e2758.

Objective: To investigate the effectiveness of facilitated physical activity as an adjunctive treatment for adults with depression presenting in primary care.

Design: Pragmatic, multicentre, two arm parallel randomised controlled trial.

Setting: General practices in Bristol and Exeter.

Participants: 361 adults aged 18-69 who had recently consulted their general practitioner with symptoms of depression. All those randomised had a diagnosis of an episode of depression as assessed by the clinical interview schedule-revised and a Beck depression inventory score of 14 or more.

Interventions: In addition to usual care, intervention participants were offered up to three face to face sessions and 10 telephone calls with a trained physical activity facilitator over eight months. The intervention was based on theory and aimed to provide individually tailored support and encouragement to engage in physical activity.

Main outcome measures: The primary outcome was self reported symptoms of depression, assessed with the Beck depression inventory at four months post-randomisation. Secondary outcomes included use of antidepressants and physical activity at the four, eight, and 12 month follow-up points, and symptoms of depression at eight and 12 month follow-up.

Results: There was no evidence that participants offered the physical activity intervention reported improvement in mood by the four month follow-up point compared with those in the usual care group; adjusted between group difference in mean Beck depression inventory score −0.54 (95% confidence interval −3.06 to 1.99; P=0.68). Similarly, there was no evidence that the intervention group reported a change in mood by the eight and 12 month follow-up points. Nor was there evidence that the intervention reduced antidepressant use compared with usual care (adjusted odds ratio 0.63, 95% confidence interval 0.19 to 2.06; P=0.44) over the duration of the trial. However, participants allocated to the intervention group reported more physical activity during the follow-up period than those allocated to the usual care group (adjusted odds ratio 2.27, 95% confidence interval 1.32 to 3.89; P=0.003).

Conclusions: The addition of a facilitated physical activity intervention to usual care did not improve depression outcome or reduce use of antidepressants compared with usual care alone.

Tadd, W., Hillman, A., Calnan, M., Calnan, S., Read, S. and Bayer, A. (2012). From right place - Wrong person, to right place - Right person: Dignified care for older people. Journal of Health Services Research and Policy [Online] 17:30-36. Available at: http://dx.doi.org/10.1258/jhsrp.2011.011118.

Objectives: To examine: older people's and their relatives' views of dignified care; health care practitioners'behaviours and practices in relation to dignified care; the occupational, organizational and cultural factors that impact on care; and develop evidence-based recommendations for dignified care. Methods: An ethnography of four acute trusts in England and Wales involving semi-structured interviews with recently discharged older people (n = 40), their relatives (n = 25), frontline staff (n = 79) and Trust managers (n = 32), complemented by 617 hours of non-participant observation in 16 wards in NHS trusts. Results: 'Right Place - Wrong Person' refers to the staffs' belief that acute wards are not the 'right place' for older people. Wards were poorly-designed, confusing and inaccessible for older people; older people were bored through lack of communal spaces and activities and they expressed concern about the close proximity of patients of the opposite sex; staff were demoralised and ill-equipped with skills and knowledge to care for older people, and organizational priorities caused patients to be frequently moved within the system. In none of the wards studied was care either totally dignified or totally undignified. Variations occurred from ward to ward, in the same ward when different staff were on-duty and at different times of the day. Conclusions: The failure to provide dignified care is often a result of systemic and organizational factors rather than a failure of individual staff and it is these that must be addressed if dignified care is to be ensured. © The Royal Society of Medicine Press Ltd 2012.

Brown, P. and Calnan, M. (2012). Braving a faceless new world? Conceptualizing trust in the pharmaceutical industry and its products. Health: An Interdisciplinary Journal for the Social Study of Health, Illness and Medicine [Online] 16:57-75. Available at: http://dx.doi.org/10.1177/1363459309360783.

Pharmaceutical products are commonly relied upon by professionals and correspondingly patients, within a wide range of healthcare contexts. This dependence, combined with the inherent risk and uncertainty surrounding both medical practice and the drugs it harnesses, points towards the importance of trust in the pharmaceutical industry - a subject which has been much neglected by researchers. This article begins to address this deficiency by mapping out a conceptual framework which may form a useful basis for future research into this important topic. The often negative portrayal of the pharmaceutical industry in the public sphere belies a state of apparent confidence in its products. The role of prescribing professionals as 'mediators of trust' amid a faceless system of production and alongside regulators as bases of assurance in the quality of drugs goes some way towards explaining this contradiction. Recent policy moves towards fostering increased patient 'expertise' and responsibility for illness management, a widening of over-the-counter medication availability and a growing market of products (mainstreamand illicit) via the internet suggest this role of 'facework' in facilitating trust may be becoming more marginal. This heightened requirement for trusting amid the unfamiliar, and an apparent willingness to do so, underlines the need for further research into trust in the industry - both mainstream and underground - and its products. Within this discussion an agenda for furthering our understandings of the political-economy of the pharmaceutical industry becomes apparent, one which might be most effectively approached by way of a broader political-economy of hope and trust.

Brown, P. and Calnan, M. (2011). NICE technology appraisals: Working with multiple levels of uncertainty and the potential for bias. Medicine, Health Care and Philosophy [Online] 16:281-293. Available at: http://dx.doi.org10.1007/s11019-011-9376-2.

One of the key roles of the English National Institute for Health and Clinical Excellence (NICE) is technology appraisal. This essentially involves evaluating the cost effectiveness of pharmaceutical products and other technologies for use within the National Health Service. Based on a content analysis of key documents which shed light on the nature of appraisals, this paper draws attention to the multiple layers of uncertainty and complexity which are latent within the appraisal process, and the often socially constructed mechanisms for tackling these. Epistemic assumptions, bounded rationality and more explicitly relational forms of managing knowledge are applied to this end. These findings are discussed in the context of the literature highlighting the inherently social process of regulation. A framework is developed which posits the various forms of uncertainty, and responses to these, as potential conduits of regulatory bias-in need of further research. That NICE's authority is itself regulated by other actors within the regulatory regime, particularly the pharmaceutical industry, exposes it to the threat of regulatory capture. Following Lehoux, it is concluded that a more transparent and reflexive format for technological appraisals is necessary. This would enable a more robust, defensible form of decision-making and moreover enable NICE to preserve its legitimacy in the midst of pressures which threaten this. © 2011 The Author(s).

Spyridonidis, D. and Calnan, M. (2011). Are new forms of professionalism emerging in modern medicine ? the case of the implementation of NICE guidelines. Health Sociology Review [Online] 20:394-409. Available at: http://dx.doi.org/10.5172/hesr.2011.20.4.394.

Scientific-bureaucratic medicine (SBM) has been the dominant discourse on evidence-based medicine in the English National Health System (NHS). It has being claimed that SBM has led to new forms of medical professionalism with an emphasis on organisational values and the control of autonomy. This paper explores the medical professions' response to SBM, where SBM is manifested in the form of National Institute of Health and Clinical Excellence (NICE) guidelines. Seventy-four face-to-face informal interviews were carried out with clinicians and managers between 2007 and 2009. Three major themes emerged from the analysis each of which was linked to doctors' receptiveness to NICE guidelines implementation. The first emphasised organisational values, which accounted for conditional acceptance of NICE guidelines. The second was proactive professionalism or entrepreneurial professionalism, which was linked to the rejection of NICE guidelines and the emergence of alternative forms of introducing new ideas for the expansion of their clinical practice. The third was related to the prominence of clinical autonomy linked with doctors' resistance to the use of NICE guidelines. It is argued that this evidence does not reflect a significant emergence of new forms of professionalism but the development of multiple occupational identities.

Cameron, A., Lart, R., Salisbury, C., Purdy, S., Thorp, H., Stewart, K., Peckham, S. and Calnan, M. (2011). Policy makers' perceptions on the use of evidence from evaluations. Evidence and Policy [Online] 7:429-447. Available at: http://dx.doi.org/10.1332/174426411X603443.

Using data from the Department of Health funded study 'Making the most of policy evaluations', this paper explores the views of those working within the policy process about the role of evidence. It highlights a tension between formative and summative uses of research, which appeared to be exacerbated by a lack of clarity surrounding the objectives that policy leads had for the research. Additionally, the data reveal an uncertainty about the status of 'pathfinder', 'demonstration' and 'pilot' sites within the policy process
Book
Brown, P. and Calnan, M. (2012). Trusting on the Edge: Managing Uncertainty and Vulnerability in the Midst of Serious Mental Health. [Online]. Brown, P. and Calnan, M. eds. Bristol: Policy Press. Available at: http://www.policypress.co.uk/display.asp?K=9781847428899&sf1=keyword&st1=9781847428899&m=1&dc=1.

Trust is fundamental to everyday interactions and the functioning of society. How trust develops, or fails to develop, within contexts of severe mental illness is a pertinent topic for social scientists and healthcare professionals, not simply because it is an under-researched area but because heightened uncertainty and amplified vulnerability amidst psychosis represent a crucible of the conditions where trust becomes relevant. Grounded in research within this crucible, this book explores a number of questions which are central to contemporary theoretical debates around the nature of trust. The authors link these abstract concerns to empirical analysis, involving interviews with service-users, practitioners and managers. This book will appeal to anyone interested in the concept of trust, including social science researchers and students, as well as practitioners, managers and policy makers working with vulnerable people.
Book section
Calnan, M. and Kane, S. (2018). Trust and regulation of health systems: Insights from India. In: Chamberlain, J., Saks, M. and Dent, M. eds. Professional Health Regulation in the Public Interest: International Perspectives. Bristol, UK: Policy Press. Available at: https://policy.bristoluniversitypress.co.uk/professional-health-regulation-in-the-public-interest.

Lloyd, L., Calnan, M., Cameron, A., Seymour, J., Smith, R. and White, K. (2018). Maintaining dignity and Independence. In: Walker, A. ed. The New Dynamics of Ageing. Bristol ;UK: Policy Press, pp. 71-85.

Calnan, M. and Douglass, T. (2017). The evaluation of new medicines. In: Greve, B. ed. Handbook of Social Policy Evaluation. Edward Elgar, pp. 300-322.

Brown, P. and Calnan, M. (2016). Professionalism, trust and cooperation. In: Dent, M., Bourgeault, I. L., Denis, J.-L. and Kuhlmann, E. eds. The Routledge Companion to the Professions and Professionalism. Routledge, pp. 129-143. Available at: https://www.routledge.com/9781138018891.

Calnan, M. and Calovski, V. (2015). Medical tourism and trust; towards an agenda for research. In: Lunt, N., Horsfall, D. and Hanefeld, J. eds. Handbook on Medical Tourism and Patient Mobility. Edward Elgar, pp. 379-392.

Calnan, M. (2015). Eliot Freidson: Sociological Narratives of Professionalism and Modern Medicine. In: Collyer, F. ed. The Palgrave Handbook of Social Theory in Health, Illness and Medicine. Palgrave Macmillan, pp. 287-305.

Calnan, M. (2013). Quantitative Survey Methods in Health Research. In: Saks, M. and Allsop, J. eds. Researching Health: Qualitative, Quantitative and Mixed Methods Second Edition. London: SAGE Publications Ltd, pp. 190-215. Available at: http://www.sagepub.com/books/Book238749?siteId=sage-us&prodTypes=any&q=9781446252277&pageTitle=productsSearch#tabview=toc.

Wainwright, D. and Calnan, M. (2011). The fall of work stress and the rise of wellbeing. In: Vickerstaff, S., Phillipson, C. and Wilkie, R. eds. Work, Health and Well-Being: The Challenges of Managing Health at Work. Bristol: Policy Press, pp. 161-186. Available at: http://www.policypress.co.uk/display.asp?K=9781847428080&sf1=keyword&st1=9781847428080&m=1&dc=1.

Wainwright, D. and Calnan, M. (2011). What the Doctor Ordered: The Audit Commission's case study of General Practice fundholders. In: Exworthy, M., Powell, M., Peckham, S. and Hann, A. eds. Shaping Health Policy: Case Study Methods and Analysis. Bristol: Policy Press. Available at: http://www.policypress.co.uk/display.asp?K=9781847427588&sf1=keyword&st1=9781847427588&m=1&dc=6.
Conference or workshop item
Forrester-Jones, R., Sango, P. and Calnan, M. (2016). Exploring the importance of spirituality in relation to the social networks of individuals with IDD. In: Wiley-Blackwell.
Thesis
Sango, P. (2016). Spirituality and People With Intellectual Disabilities: Comparing the Significance of Spirituality in Faith and Non-Faith Based Care Services.

Background and Aim: The spiritual lives of people with ID has been under researched (Swinton, 2002; Turner et al., 2004) and as yet, no research has been carried out comparing faith-based and non-faith-based services for people with ID. This research explores and compares a faith-based care organisation with a non-faith based care organisation with the aim of investigating the significance of spiritual/religious based principles as modes of care to the quality of life of individuals, acknowledging that non-faith based care providers may provide 'a spiritual/religious environment', explicitly or non-explicitly.

Method: A mixed-method design using both qualitative and quantitative methods was utilised. Six months were spent volunteering within each community in order to engage in participant observation of both care organisations. Quantitative methods included the Quality of Life Questionnaire; Self-esteem Scale and the Social Network Guide in addition to semi-structured interview schedules.

Results: People with ID were found to enjoy spiritual/religious based activities, with spirituality being an important aspect of their quality of life. Staff from the non-faith based service provided religious spiritual care mainly through church attendance, whilst staff from the faith-based service provided both religious and non-religious spiritual care. Staff from both care services reported that practical implementation of spiritual/ religious care tended to be overridden by legalistic administrative tasks, communication issues and staff availability.

Conclusion: There is a need for ID services to not only acknowledge but also facilitate spirituality in the lives of people with ID.

Perrin, H. (2016). Rhetoric and Reality: The Development of Professional Identity in UK Veterinary Medicine.

Veterinary Medicine does not have a history in the social sciences and is therefore a fascinating field of study. Despite the growth of education research in the veterinary schools, the social and relational aspects of veterinary training and practice are under-examined, and could have profound effects on the ability of students to make a successful transition into qualified work. This thesis explored the development of occupational identity in veterinary students and newly-qualified veterinary surgeons, using narrative interview techniques and organisational policy analysis.

From interviewees' stories, a clear distinction could be drawn between the majority, who were vocationally-motivated, and a smaller group who were drawn to a veterinary career by the high academic standards required. All identified several influences on their own professional identity development: role models, the need to perform as competent and confident, and presenting an approved personality type in order to gain access to the practical experience required during training. The predominant story arc is that of becoming increasingly 'vetlike' as they progress through the course.

Animal welfare is a substantial silence in the organisational discourse of veterinary medicine. The discourse analysis revealed the overwhelming presentation of the elite academic nature of the profession, at the expense of any mention of animal care or welfare, or acknowledgement of vocational motivation. A compelling collective responsibility was also identifiable in terms of upholding a professional reputation and its high standards. A strong occupational history contributes to this, leading to a very bonded occupational group. The idea of veterinary medicine not being a nine-to-five job is expressed in policy and resonated very strongly with interview participants. However, there exists a very clear, organisationally-sanctioned, officially-approved attitude towards veterinary life and work, allowing very little deviation. This has the subsequent effect that tolerance of weakness, unhappiness, or complaint is low; so that members are forced to either internalise their unhappiness or leave the profession entirely.

Veterinary medicine is perceived as a career with high job satisfaction and a positive public image. However, awareness is increasing of worryingly high levels of mental illness, stress, unhappiness and dissatisfaction with their work among the veterinary workforce. This thesis suggests that one factor that could underlie this is a mismatch between a new entrant's ideas of what a vet is and does, and the reality of a working life in veterinary practice. From the conclusions presented in this thesis - in particular the finding that, as a profession, veterinary medicine strives to distance itself from an animal care or animal welfare focus - I suggest that it is the confused messages received as part of the process of socialisation during training that could connect to many of the problems facing the modern entrant to the veterinary profession.

This research specifically focused on the development of occupational identity in veterinary students and newly-qualified veterinary surgeons in the UK and is the only current work to examine the processes, presentation and experiences of veterinary training in this comparative manner. As a relatively new, and very interdisciplinary, field of study, the capacity for future work in veterinary social sciences is considerable, with much to be learnt from allied fields as well as further explorations of just what makes veterinary medicine unique, and such a valuable source of social inquiry given the significance of pets and livestock to the lives of a nation of animal lovers. This is potentially a very rich field.

Ruan, J. (2015). The Use of Guanxi in Everyday Life: The Case of School Selection in China.

This research focuses on the use of guanxi (Chinese personal connections) in everyday urban life: in particular, how and why people develop their bonding, bridging and linking social capital in their guanxi networks. While much existing research focuses on the roles of bonding, bridging and linking social capital in different contexts, little is known about the process of developing and using these three types of social capitals in Chinese society. Although Kwang Kwo Hwang, Yunxiang Yan, and Xianqun Chang have distinguished different types of guanxi related to closeness, how these are related to social capital remains unknown. The study presented here aims to fill this gap in the research.

Data of this research was drawn from two ethnographic studies of school place allocation in two Chinese cities during 2012-2013. The research finds that ritual is vital in guanxi practice, and it has more significant impact in moderate guanxi than close and distant guanxi. When la guanxi, people tend to apply Confucian li to show more Confucian ren in order to gain the same level of ren treatment in return from others. Thus, guanxi capital is mostly gained by ritual investment due to the influence of Confucianism. Based on this finding, the research proposes a new concept, described as "ritual capital", which refers to a part of an individual's cultural capital, fostered and maintained through practice of proper ritual.
Forthcoming
Calnan, M. (2019). CH 13 Quantitative Survey Methods in Health Research. In: saks, M. and Allsopp, J. eds. Researching Health: Qualitative, Quantitative and Mixed Methods. Sage.
Last updated