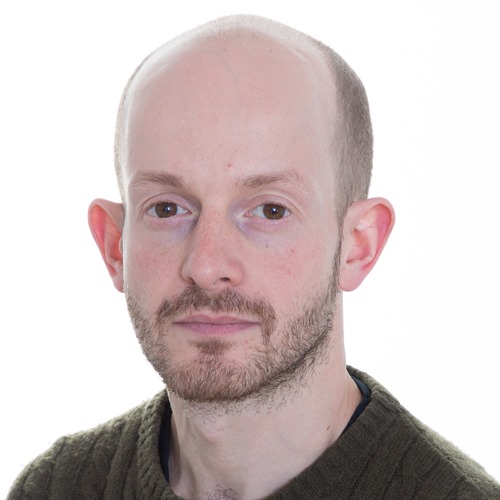 Ben Baumberg Geiger
Senior Lecturer in Sociology and Social Policy
About
Ben Baumberg Geiger is a Senior Lecturer in Sociology and Social Policy.  He also works for Kent's Q-Step Centre, which he helped found and co-directed until September 2016.

For further information about Ben, please see his website.

Research interests
Ben has a wide range of research interests including disability, the workplace, inequality, the benefits system, addictions policy and Corporate Social Responsibility (CSR), and the relationship between evidence and policy.

His main current interests are eclectic and include:

the changing nature of work, how this affects people with health problems or disabilities, and the role of the benefits system;
new ideas for the welfare state;
the nature of stratification across the lifecourse;
the relationships between evidence, policy and critique.
He is also completing research on alcohol/addictions: the role of pleasure in alcohol policy and also whether "addictive industries" are part of the problem or the solution, within the €9m EU 'Reframing Addictions' project (within which he is leading a work package on corporate influence).
Teaching
Social science undergraduates across the UK rarely have good quantitative skills (outside of Psychology or Economics) – that is, skills for interpreting or creating statistical analyses to help understand the social world. This causes problems for academia, for employers, and more broadly for having a citizenry who can critique the ever-increasing barrage of statistical information they face in their daily lives. The Nuffield Foundation, the ESRC and Hefce funded 15 'Q-Step' centres across the country to address this.

Kent was one of the successful centres and Ben was a Co-Director of the initiative until 2016. He now works as part of the team teaching students new skills in quantitaitve and qualitative methods, wider critical thinking skills, and experience in applying these skills to the world around them. See the Kent Q-Step website for more details.
Supervision
Ben is happy to supervise PhD or Masters students researching any of the topics listed in his research interests.
Professional
Memberships
Attached to the Centre for Analysis of Social Exclusion (CASE) at the London School of Economics and Political Science
Associate Fellow of the Strategic Society Centre.
Editorial/Blogs
Co-editor of the blog Inequalities
Peer-reviewer for the Journal of Social Policy, Social Science & Medicine, Addiction, Alcohol & Alcoholism, Contemporary Drug Problems and Drug and Alcohol Review.
Reviewer for the UK Department of Work and Pensions, Department of Health, and the Alcohol Education & Research Council (AERC).
Associate Editor for the journal Addiction (2009-2012).
Let's all be open about what we earn - the Guardian's Comment is Free blog, 3/12/2010.
Should we defend the middle-class welfare state? - Left Foot Forward, 7/10/2010.
Publications
Article
Van der Horst, M., Lain, D., Vickerstaff, S., Clark, C. and Baumberg Geiger, B. (2017). Gender roles and employment pathways of older women and men in England. Sage Open [Online] 7:1-17. Available at: https://doi.org/10.1177/2158244017742690.

In the context of population ageing, the UK government is encouraging people to work longer and delay retirement and it is claimed that many people now make 'gradual' transitions from full-time to part-time work to retirement. Part-time employment in older age may, however, be largely due to women working part-time before older age, as per a UK 'modified male breadwinner' model. This article therefore separately examines the extent to which men and women make transitions into part-time work in older age, and whether such transitions are influenced by marital status. Following older men and women over a ten-year period using the English Longitudinal Study of Ageing, this article presents sequence, cluster, and multinomial logistic regression analyses. Little evidence is found for people moving into part-time work in older age. Typically, women did not work at all or they worked part-time (with some remaining in part-time work and some retiring/exiting from this activity). Consistent with a 'modified male breadwinner' logic, marriage was positively related to the likelihood of women belonging to typically 'female employment pathway clusters', which mostly consist of part-time work or not being employed. Men were mostly working full-time regardless of marital status. Attempts to extend working lives among older women are therefore likely to be complicated by the influence of traditional gender roles on employment.

Baumberg Geiger, B., van der Wel, K. and Tøge, A. (2017). Success and failure in narrowing the disability employment gap: comparing levels and trends across Europe 2002–2014. BMC Public Health [Online] 17. Available at: https://doi.org/10.1186/s12889-017-4938-8.

Background: International comparisons of the disability employment gap are an important driver of policy change. However, previous comparisons have used the European Union Statistics on Income and Living Conditions (EU-SILC), despite known comparability issues. We present new results from the higher-quality European Social Survey (ESS), compare these to EU-SILC and the EU Labour Force Survey (EU-LFS), and also examine trends in the disability employment gap in Europe over the financial crisis for the first time. Methods: For cross-sectional comparisons of 25 countries, we use micro-data for ESS and EU-SILC for 2012 and compare these to published EU-LFS 2011 estimates. For trend analyses, we use seven biannual waves of ESS (2002–2014) with a total sample size of 182,195, and annual waves of EU-SILC (2004–2014) with a total sample size of 2,412,791. Results: (i) Cross-sectional: countries that have smaller disability employment gaps in one survey tend to have smaller gaps in the other surveys. Nevertheless, there are some countries that perform badly on the lower-quality surveys but better in the higher-quality ESS. (ii) Trends: the disability employment gap appears to have declined in ESS by 4.9%, while no trend is observed in EU-SILC – but this has come alongside a rise in disability in ESS. Conclusions: There is a need for investment in disability measures that are more comparable over time/space. Nevertheless, it is clear to policymakers there are some countries that do consistently well across surveys and measures (Switzerland), and others that do badly (Hungary).

Baumberg Geiger, B. (2017). Benefit 'myths'? The accuracy and inaccuracy of public beliefs about the benefits system. Social Policy and Administration [Online]. Available at: http://dx.doi.org/10.1111/spol.12347.

There is a widespread assumption by academics and commentators that negative public attitudes to the benefits system are due to 'myths' held by the British public. However, there is little research on whether the public believe these 'myths', nor critical scrutiny of benefit 'truths'. This article therefore investigates what British people believe about the benefits system, and the extent to which these beliefs can be regarded as correct. To do this, we use 46 measures from 18 datasets (including British Social Attitudes, the European Social Survey, Eurobarometer, and surveys by YouGov and Ipsos MORI made available for academic study for the first time), and compare these perceptions to true figures obtained from a variety of sources. We find that – against expectations – there are some areas where the public are (on average) relatively accurate (e.g. the share of the population who currently claim out-of-work benefits). Yet overall, our evidence shows that the British public have low levels of understanding of the benefits system, primarily in ways that seem likely to undermine public support. People wildly overestimate unemployment benefits compared to pensions, the value of unemployment benefits, and misperceive trends in claims. While it is difficult to know the true level of benefit fraud exactly, the public overestimate fraud compared to any reasonable figure. We conclude by discussing the implications for both understanding and changing attitudes towards benefits.

Baumberg Geiger, B., Garthwaite, K., Warren, J. and Bambra, C. (2017). Assessing work disability for social security benefits: international models for the direct assessment of work capacity. Disability and Rehabilitation [Online]:1-9. Available at: https://doi.org/10.1080/09638288.2017.1366556.

Purpose: It has been argued that social security disability assessments should directly assess claimants' work capacity, rather than relying on proxies such as on functioning. However, there is little academic discussion of how such assessments could be conducted.

Method: The article presents an account of different models of direct disability assessments based on case studies of the Netherlands, Germany, Denmark, Norway, the United States of America, Canada, Australia, and New Zealand, utilising over 150 documents and 40 expert interviews.

Results: Three models of direct work disability assessments can be observed: (i) structured assessment, which measures the functional demands of jobs across the national economy and compares these to claimants' functional capacities; (ii) demonstrated assessment, which looks at claimants' actual experiences in the labour market and infers a lack of work capacity from the failure of a concerned rehabilitation attempt; and (iii) expert assessment, based on the judgement of skilled professionals.

Conclusions: Direct disability assessment within social security is not just theoretically desirable, but can be implemented in practice. We have shown that there are three distinct ways that this can be done, each with different strengths and weaknesses. Further research is needed to clarify the costs, validity/legitimacy, and consequences of these different models.

- Implications for rehabilitation
- It has recently been argued that social security disability assessments should directly assess work capacity rather than simply assessing functioning – but we have no understanding about how this can be done in practice.
- Based on case studies of nine countries, we show that direct disability assessment can be implemented, and argue that there are three different ways of doing it.
- These are "demonstrated assessment" (using claimants' experiences in the labour market), "structured assessment" (matching functional requirements to workplace demands), and "expert assessment" (the judgement of skilled professionals).
- While it is possible to implement a direct assessment of work capacity for social security benefits, further research is necessary to understand how best to maximise validity, legitimacy, and cost-effectiveness.

Baumberg Geiger, B. (2017). Benefits conditionality for disabled people: Stylized facts from a review of international evidence and practice. Journal of Poverty and Social Justice [Online] 25:107-128. Available at: https://doi.org/10.1332/175982717X14939739331010.

While behavioural conditionality for disability benefit claimants has been increasing, there is little evidence on its implementation or impacts. This article summarises existing studies, alongside an international review based on 140 documents and 38 expert interviews, into four 'stylised facts': (1) requirements for disability benefit claimants are common, but sanctioning is rare; (2) assessment and support are critical for implementing conditionality; (3) limited but robust existing evidence suggests that sanctioning may have zero or even negative impacts on work-related outcomes for disabled people; and (4) individual case studies suggest that sanctioning can lead to destitution and affect mental health.

Baumberg Geiger, B. (2017). Introduction to the special issue on 'disability and conditional social security benefits'. Journal of Poverty and Social Justice [Online] 25:101-105. Available at: https://doi.org/10.1332/175982717X14943392083764.

Baumberg Geiger, B. and Cuzzocrea, V. (2017). Corporate social responsibility and conflicts of interest in the alcohol and gambling industries: a post-political discourse?. British Journal of Sociology [Online] 68:254-272. Available at: https://doi.org/10.1111/1468-4446.12249.

The corporate pursuit of social goals – known as Corporate Social Responsibility or 'CSR' – has been subject to critique on a number of grounds. However, a hitherto underexplored potential consequence of CSR has been suggested in a recent paper by C. Garsten and K. Jacobsson ('Post-Political Regulation: Soft Power and Post-political Visions in Global Governance' (2013), Critical Sociology 39: 421–37). They suggest that CSR is part of an international trend towards 'post-political' governance discourses, where an emphasis on different actors' common goals obscures conflicts of interest, subverting the open political conflict necessary for a well-functioning democracy. This paper examines whether such post-political discourses – including an outright denial of conflict of interest – can be found within the alcohol and gambling industries, where conflicts of interest are likely to be particularly acute given the addictive nature of the goods/services in question. Based on interviews with CSR professionals in these industries in Italy, the UK, and at EU-level, we do indeed find evidence of a post-political discourse. In these discourses, alcohol/gambling industry staff deny potential conflicts of interest on the basis that any small benefits from sales to a small number of addicts are seen to be outweighed by the reputational damage that addicts cause. Crucially, however, this coexists with another, less post-political discourse, where addictions CSR professionals emphasize 'common ground' as a basis for CSR, while accepting some instances of possible conflict of interest. Here interviewees make considerable efforts to differentiate good (sustainable) from bad (short-term) self-interest in order to stress the genuineness of their own actions. We conclude the paper by considering whether CSR embedded within a 'common ground' discourse still hides conflicts of interests and subverts democratic debate, or overcomes the problems identified by Garsten and Jacobsson.

Van der Horst, M., Vickerstaff, S., Lain, D., Clark, C. and Baumberg Geiger, B. (2016). Pathways of Paid Work, Care Provision, and Volunteering in Later Careers: Activity Substitution or Extension?. Work, Aging and Retirement [Online]. Available at: http://dx.doi.org/10.1093/workar/waw028.

It is well established that what happens to older people in one domain (like paid work) is likely to be related to
what happens in another domain (like family caring or voluntary work). There is, however, limited research on the
interplay between multiple activity domains in later careers. Research tends to focus on one domain (such as employment),
and bring in aspects from other domains (such as volunteering) to explain outcomes. This article instead
examines the interplay between 3 domains—paid work, care provision, and volunteering—using sequence analyses,
cluster analyses, and loglinear modeling. It assesses 2 competing perspectives. The role substitution perspective suggests
people take on activities (such as volunteering) to replace the loss of other activities (such as paid work). The
role extension perspective alternatively suggests that people that are active in one area are likely to be active in others
as well. Using the first 6 waves of the English Longitudinal Study of Ageing (ELSA), we examine 10-year pathways
taken by individuals aged 50+ in relation to paid work, care provision, and volunteering. We find little support for
either view of role substitution or extension. The 3 activity domains were largely independent of each other, suggesting
that the factors influencing involvement in different combinations of activities are more complex. Nevertheless,
we found some indicative evidence that part-time work and volunteering were complementary. Gender was important
for the combination of pathways in paid work and care provision.

Baumberg Geiger, B. and Meueleman, B. (2016). Beyond 'mythbusting': how to respond to myths and perceived undeservingness in the British benefits system. Journal of Poverty and Social Issue [Online] 24:291-306. Available at: http://doi.org/10.1332/175982716X14721954314968.

In a context of 'hardening' attitudes towards benefit claimants in Britain, some argue that social security can only be rebuilt when 'benefit myths' and negative attitudes are tackled. However, this paper argues that some of these concerns are misplaced, based on evidence on (i) the extent of myths; (ii) the effectiveness of mythbusting; and (iii) the existence of myths/negative attitudes in times/places the benefits system is more popular. It argues that public attitudes are fundamentally characterised by ambivalence, and the critical issue is the balance between positive and negative aspects and which of these are triggered in public debate.

Davis, O. and Baumberg Geiger, B. (2016). Did Food Insecurity rise across Europe after the 2008 Crisis? An analysis across welfare regimes. Social Policy and Society [Online]. Available at: http://dx.doi.org/10.1017/S1474746416000166.

Since the 2008 crisis, there has been a sharp rise in demand for food aid across high-income countries, spurring increased academic interest in the issue of food insecurity. Despite this heightened interest, there remains a paucity of quantitative evidence on trends in the prevalence of food insecurity in rich countries. In this context, the following article presents 'direct' evidence on recent patterns of food insecurity across countries and welfare regimes using secondary analysis of the European Quality of Life Survey. It uses an item which has been a longstanding component of deprivation scales, 'could your household afford a meal with meat, chicken or fish every second day if you wanted it?', to investigate two hypotheses. First, we explore whether food insecurity has risen since the 2008 crisis as the rise in food aid suggests. Second, we examine if this rise has varied across welfare regimes, if it has occurred at all. The article finds evidence to support both contentions: food insecurity has risen across many European countries and has varied by welfare regime. It also finds that contrary to expectations, the sharpest rise was in the Anglo-Saxon countries of Ireland and the UK, rather than Southern or Eastern European countries.

Baumberg Geiger, B. and MacKerron, G. (2016). Can alcohol make you happy? A subjective wellbeing approach. Social Science & Medicine [Online] 156:184-191. Available at: http://dx.doi.org/10.1016/j.socscimed.2016.03.034.

There are surprisingly few discussions of the link between wellbeing and alcohol, and few empirical studies to underpin them. Policymakers have therefore typically considered negative wellbeing impacts while ignoring positive ones, used gross overestimates of positive impacts via a naïve 'consumer surplus' approach, or ignored wellbeing completely. We examine an alternative subjective wellbeing method for investigating alcohol and wellbeing, using fixed effects analyses of the associations between drinking and wellbeing within two different types of data. Study 1 examines wave-to-wave changes in life satisfaction and past-week alcohol consumption/alcohol problems (CAGE) from a representative cohort of people born in Britain in 1970, utilising responses at ages 30, 34 and 42 (a sample size of 29,145 observations from 10,107 individuals). Study 2 examines moment-to-moment changes in happiness and drinking from an iPhone-based data set in Britain 2010–13, which is innovative and large (2,049,120 observations from 31,302 individuals) but unrepresentative. In Study 1 we find no significant relationship between changing drinking levels and changing life satisfaction (p = 0.20), but a negative association with developing drinking problems (?0.18 points on a 0–10 scale; p = 0.003). In contrast, Study 2 shows a strong and consistent moment-to-moment relationship between happiness and drinking events (+3.88 points on a 0–100 scale; p < 0.001), although associations beyond the moment in question are smaller and more inconsistent. In conclusion, while iPhone users are happier at the moment of drinking, there are only small overspills to other moments, and among the wider population, changing drinking levels across several years are not associated with changing life satisfaction. Furthermore, drinking problems are associated with lower life satisfaction. Simple accounts of the wellbeing impacts of alcohol policies are therefore likely to be misleading. Policymakers must consider the complexity of different policy impacts on different conceptions of 'wellbeing', over different time periods, and among different types of drinkers.

Baumberg Geiger, B. (2016). The stigma of claiming benefits: a quantitative study. Journal of Social Policy [Online] 45:181-199. Available at: http://dx.doi.org/10.1017/S0047279415000525.

Stigma has long been viewed by some as essential to discourage excessive claims, yet seen by others as a cause of non-take-up by people in need and as a form of symbolic violence. More recently, there has been a resurgence of interest in the links between shame and poverty (including the role of benefits), and particular concerns about media/political rhetoric in the UK. Yet while our knowledge of benefits stigma has been enhanced by theoretical/qualitative contributions, few quantitative studies examine its extent or patterning. This paper therefore reports the results of a 2012 nationally-representative survey in the UK. It finds sub-types of stigma are reported by 10–19 per cent for each benefit, but 34 per cent report either personal stigma (their own view) or stigmatisation (perceived stigma by others) for at least one benefit, and over one-quarter say a stigma-related reason would make them less likely to claim. One-third of claimants themselves report some degree of stigma around their claim. Against the predictions of 'dependency culture' claims, however, respondents in high-claim areas were more likely to stigmatise benefits, both before and after accounting for other factors. The paper concludes by considering lessons for future benefits stigma studies, and policy options to reduce benefits stigma.

Baumberg Geiger, B., Jones, M. and Wass, V. (2015). Disability prevalence and disability-related employment gaps in the UK 1998–2012: Different trends in different surveys?. Social Science and Medicine [Online] 141:72-81. Available at: http://dx.doi.org/10.1016/j.socscimed.2015.07.012.

The persistently low employment rate among disabled individuals has been an enduring concern of governments across developed countries and has been the subject of a succession of policy initiatives, including labour market activation programmes, equality laws and welfare reform. A key indicator of progress is the trend in the disability-related employment gap, the percentage point difference between the employment rate for disabled and non-disabled individuals. Confusingly for the UK, studies undertaken between 1998 and 2012 have simultaneously reported both a widening and a narrowing of the gap. The source of the discrepancy can be found in the choice of survey, the General Household Survey (GHS) or the Labour Force Survey (LFS), although both use a common conception of disability and collect self-reported information from a random sample of households. The literature has analysed these surveys separately from each other and ignored inter-survey differences in findings. The Health Survey for England (HSE), a third national household survey, replicates the GHS questions on disability but has had limited use in this context. This empirical study compares the trends in disability prevalence and the disability-related employment gap across the three surveys using a three-stage harmonisation process. The negative relationship between the prevalence of disability and the employment gap found in cross-section inter-survey comparisons prompts an initial focus on differences in the definition of disability as an explanation of the discrepancy. This is broadened to include differences in survey methods and sample composition. Differences in the trend in disability prevalence and the employment gap remain following harmonisation for definition, survey method and sample composition. It is the LFS, the main policy-influencing and policy-assessment survey, which generates outlying results. As such, we cannot be confident that the disability-related employment gap has narrowed in the UK since 1998.

Baumberg Geiger, B. (2015). From Impairment to Incapacity : Educational Inequalities in Disabled People's Ability to Work. Social Policy & Administration [Online] 49:182-198. Available at: http://dx.doi.org/10.1111/spol.12118.

Significant numbers of working-age people in high-income countries claim benefits due to incapacity. This is conventionally explained as the result of people rationally 'choosing' to claim benefits, or as 'hidden unemployment' due to a lack of jobs, with claim rates much higher among the low-qualified. However, neither account considers whether low-qualified people find it harder to deal with an impairment in the workplace, and are therefore genuinely more incapacitated. This study explores these issues using 32 in-depth interviews in England in 2009/10. It finds that there are considerable differences in people's ability to respond to impairments, with some – but only some – able to avoid incapacity through workplace flexibility, adjustments, or changing jobs. Better-educated people had more of these choices, partly because education is associated with job flexibility (which allows people to work around their impairments). Education also played a direct role; it is not just the case that less employable people found it harder to get work ('hidden unemployment'), but that they found it harder to get suitable work, and were therefore genuinely incapacitated. It was therefore only some lower-qualified people who were left in a 'Catch-22' situation where they were not fit enough to do jobs they could get, and not employable enough to get jobs they were fit to do. Moreover, there were further inequalities among those with partial fitness-for-work limitations, with wealthier people having more choices around 'struggling on'. The article concludes by drawing together the implications for research and policy.

MacInnes, T., Tinson, A., Horgan, G., Baumberg Geiger, B. and Gaffney, D. (2014). Disability, long-term conditions and poverty. New Policy Institute for the Joseph Rowntree Foundation.

Baumberg Geiger, B. (2014). Fit-for-Work – or Work Fit for Disabled People? The Role of Changing Job Demands and Control in Incapacity Claims. Journal of Social Policy [Online] 43:289-310. Available at: http://dx.doi.org/10.1017/S0047279413000810.

It remains a puzzle as to why incapacity claims rose in many OECD countries when life expectancy was increasing. While potentially due to hidden unemployment and policy failure, this paper tests a further explanation: that work has become more difficult for disabled workers. It focuses on the UK as a 'most likely' case, given evidence of intensification and declining control at work. To get a more objective measure of working conditions, the models use average working conditions in particular occupations, and impute this into the British Household Panel Survey. The results show that people in low-control (but not high-demands) jobs are more likely to claim incapacity benefits in the following year, a result that is robust to a number of sensitivity analyses. Deteriorating job control seems to be a part of the explanation for rising incapacity, and strategies to cut the number of incapacity claimants should therefore consider ways to improve job control. Given the challenges in changing job characteristics, however, an equally important implication is that high levels of incapacity should not just be seen as a result of poor policies and a lack of jobs, but also as a result of the changing nature of work.

MacMillan, D. (2014). Understanding carnivore killing behaviour: Exploring the motivations for tiger killing in the Sundarbans, Bangladesh. Biological Conservation 180:42-50.

This paper explores village-based tiger killing (TK) among communities bordering the Sundarbans mangrove forest, Bangladesh. We find that TKs are not purely retaliatory in nature (i.e. a desire for retribution following livestock depredation or attacks on humans by tigers) and that previous negative experience of tigers is not the sole determinant of villagers' acceptance of TK behaviour. Inter-related social-psychological factors (risk perceptions, beliefs about tigers, tolerance for tigers), institutional failings (i.e. of the institutions villagers perceive to be responsible for resolving village tiger incidents), perceived personal rewards (financial rewards, enhanced social status, medicinal or protective value of tiger body parts), and contextual factors (the severity of a village tiger incident) motivate people to kill tigers when they enter villages and foster the widespread acceptance of this behaviour. Knowledge of these motivational factors can be used to develop conservation actions suitable for developing both communities' capacity and, crucially, desire to co-exist with tigers and to respond with non-lethal action to village tiger incidents.

Meier, P., Meng, Y., Holmes, J., Baumberg Geiger, B., Purshouse, R., Hill-McManus, D. and Brennan, A. (2013). Adjusting for unrecorded consumption in survey and per capita sales data: Quantification of impact on gender- and age-specific alcohol-attributable fractions for oral and pharyngeal cancers in Great Britain. Alcohol and Alcoholism [Online] 48:241-249. Available at: http://dx.doi.org/10.1093/alcalc/agt001.

Aims: Large discrepancies are typically found between per capita alcohol consumption estimated via survey data compared with sales, excise or production figures. This may lead to significant inaccuracies when calculating levels of alcohol-attributable harms. Using British data, we demonstrate an approach to adjusting survey data to give more accurate estimates of per capita alcohol consumption. Methods: First, sales and survey data are adjusted to account for potential biases (e.g. self-pouring, undersampled populations) using evidence from external data sources. Secondly, survey and sales data are aligned using different implementations of Rehm et al.'s method [in (2010) Statistical modeling of volume of alcohol exposure for epidemiological studies of population health: the US example. Pop Health Metrics 8, 1-12]. Thirdly, the impact of our approaches is tested by using our revised survey dataset to calculate alcohol-attributable fractions (AAFs) for oral and pharyngeal cancers. Results: British sales data under-estimate per capita consumption by 8%, primarily due to illicit alcohol. Adjustments to survey data increase per capita consumption estimates by 35%, primarily due to under-sampling of dependent drinkers and under-estimation of home-poured spirits volumes. Before aligning sales and survey data, the revised survey estimate remains 22% lower than the revised sales estimate. Revised AAFs for oral and pharyngeal cancers are substantially larger with our preferred method for aligning data sources, yielding increases in an AAF from the original survey dataset of 0.47-0.60 (males) and 0.28-0.35 (females). Conclusion: It is possible to use external data sources to adjust survey data to reduce the under-estimation of alcohol consumption and then account for residual under-estimation using a statistical calibration technique. These revisions lead to markedly higher estimated levels of alcohol-attributable harm.

Baumberg Geiger, B. (2012). Three ways to defend social security in Britain. Journal of Poverty and Social Justice [Online] 20:149-161. Available at: http://dx.doi.org/10.1332/175982712X652050.

British social security is now in a time of crisis, where cuts are being made to a system that was already struggling to provide decent security. In this paper I argue that successful proposals to combat this must (i) lead to reductions in poverty/inequality; (ii) fit existing perceptions of claimant 'deservingness'; and (iii) change deservingness perceptions in the long run. I conclude that three influential recent proposals - 'Decent Childhoods', 'National Salary Insurance', and 'The Solidarity Society' - are only partially successful in meeting these criteria, and that successful reform requires a fusion of the respective insights of each proposal.

Anderson, P., Do Amaral-Sabadini, M., Baumberg Geiger, B., Jarl, J. and Stuckler, D. (2011). Communicating alcohol narratives: Creating a healthier relationship with alcohol. Journal of Health Communication [Online] 16:27-36. Available at: http://dx.doi.org/10.1080/10810730.2011.596609.

Alcohol, like mental health, is a neglected topic in public health discussions. However, it should be defined as a priority public health area because the evidence available to support this is very persuasive. Although only half the world's population drinks alcohol, it is the world's third leading cause of ill health and premature death, after low birth weight and unsafe sex, and the world's greatest cause of ill health and premature death among individuals between 25 and 59 years of age. This article aims to outline current global experiences with alcohol policies and suggests how to communicate better evidence-based policy responses to alcohol-related harm using narratives. The text summarizes 6 actions to provide incentives that would favor a healthier relationship with alcohol in contemporary society. Actions include price and availability changes, marketing regulations, changes in the format of drinking places and on the product itself, and actions designed to nudge people at the time of their purchasing decisions. Communicating alcohol narratives to policymakers more successfully will likely require a discourse emphasizing the reduction of heavy drinking occasions and the protection of others from someone else's problematic drinking.

Baumberg Geiger, B. (2010). World trade law and a framework convention on alcohol control. Journal of Epidemiology and Community Health [Online] 64:473-474. Available at: http://dx.doi.org/10.1136/jech.2008.084855.

Editorial

Baumberg Geiger, B. (2009). How will alcohol sales in the UK be affected if drinkers follow government guidelines?. Alcohol and Alcoholism [Online] 44:523-528. Available at: http://dx.doi.org/10.1093/alcalc/agp053.

Aims: The proportion of alcohol consumption that is above government guidelines ('risky drinking') has been estimated in several countries, suggesting that reductions in risky drinking would lead to significant declines in total alcohol consumption. However, this has not previously been conducted transparently in the UK. Furthermore, existing studies have under-explored the importance of several methodological decisions, as well as not closely examining the meaning of these figures for debates on 'corporate social responsibility' (CSR). Methods: Secondary analysis of the amount of alcohol consumption above various government guidelines in four British datasets for 2000-2002: the National Diet and Nutrition Survey; the General Household Survey; Smoking, Drinking and Drug Use among Young People; and the March 2002 ONS Omnibus Survey. Results: Risky drinking accounts for 55-82% of the total consumption by 18- to 64-year olds, depending on the definition of risky drinking used. If only alcohol above the government guidelines is counted, this falls to 22-475. Consumption by underage drinkers accounts for 4.5% of the total consumption, while consumption by drink-drivers accounts for 0.5-8.0% depending on the assumptions made. Conclusions: Methodologically, the study shows that at least two decisions have considerable importance: the definition of risky drinking used and whether we count all drinking (as in most previous studies) or only drinking above guidelines. Substantively, these studies do not directly show that drink companies' profitability would be affected by declines in risky drinking. Nevertheless, they are valuable for present debate in themselves and form the basis of a more complex analysis of alcohol CSR.

Baumberg Geiger, B. and Anderson, P. (2008). Reassurance - but not complacency - on trade law and alcohol: A response to Österberg. Addiction [Online] 103:1959-1960. Available at: http://dx.doi.org/10.1111/j.1360-0443.2008.02401.x.

Baumberg Geiger, B. and Anderson, P. (2008). Trade and health: how World Trade Organization(WTO) law affects alcohol and public health. Addiction [Online] 103:1952-1958. Available at: http://dx.doi.org/10.1111/j.1360-0443.2008.02322.x.

The alcohol field is becoming more aware of the consequences of world trade law for alcohol policies. However,
there is a need for greater clarity about the different effects of trade on alcohol-related harm. Methods A comprehensive review of all literature on alcohol and world trade [including World Trade Organization (WTO) disputes on alcohol], supported by amore selective review of other relevant cases, academic reports and the grey literature on trade and health. Results The burden of WTO law on alcohol policies depends upon the type of policy in question. Purely protectionist policies are likely to be struck down, which may lead to increases in alcohol-related harm. Partly protectionist and partly health-motivated policies are also at risk of being struck down. However, purely health-motivated policies are likely to be defended by the WTO—and to the extent that policy makers misunderstand this, they are needlessly avoiding effective ways of reducing alcohol-related harm. Conclusions WTO agreements contain genuine and substantial risks to alcohol policies, and various ways of minimizing future risks are suggested. However, the'chilling effect' of mistakenly overestimating these constraints should be avoided. Health policy makers should decide on which policies to pursue based primarily on considerations of effectiveness, ethics and politics rather than legality. As long as any effect of these policies on trade is minimized, they are overwhelmingly likely towin any challenges at the WTO.

Baumberg Geiger, B. and Anderson, P. (2008). Health, alcohol and EU law: understanding the impact of European single market law on alcohol policies. European Journal of Public Health [Online] 18:392-398. Available at: http://dx.doi.org/10.1093/eurpub/ckn026.

Many professionals in the alcohol field see the role of the the European Court of Justice
(ECJ) as negative for health. This review examines ECJ and European Free Trade Association (EFTA) case
law in the context of two broader debates: firstly the extension of European Union (EU) law into alcohol
policy (the 'juridification' of alcohol policy), and secondly the extent to which alcohol policy is an
example of the dominance of 'negative integration' (the removal of trade-distorting policy) over
'positive integration' (the creation of European alcohol policies). Methods: a comprehensive review of
all ECJ/EFTA Court cases on alcohol, with interpretation aided by a secondary review on alcohol and EU
law and the broader health and trade field. Results: from looking at taxation, minimum pricing,
advertising and monopoly policies, the extension of the scope of the these courts over alcohol policy is
unquestionable. However, the ECJ and EFTA Court have been prepared to prioritise health over trade
concerns when considering alcohol policies, providing certain conditions have been met. Conclusion:
while a partial juridification of alcohol policy has led to the negative integration of alcohol policies, this
effect is not as strong as sometimes thought; EU law is more health friendly than it is perceived to be,
and its impact on levels of alcohol-related harm appears low. Nevertheless, lessons emerge for
policymakers concerned about the legality of alcohol policies under EU law. More generally, those
concerned with alcohol and health should pay close attention to developments in EU law given their
importance for public health policy on alcohol.

Baumberg Geiger, B. and Anderson, P. (2007). The European strategy on alcohol: A landmark and a lesson. Alcohol and Alcoholism [Online] 42:1-2. Available at: http://dx.doi.org/10.1093/alcalc/agl105.

The release of the EU strategy on alcohol on October 24th this year may not have changed the world for many people who work on alcohol issues, but despite its flaws, this first-ever European Union alcohol strategy should be both a landmark and a lesson to all of us concerned with alcohol-related harm.

Baumberg Geiger, B. (2006). The global economic burden of alcohol: A review and some suggestions. Drug and Alcohol Review [Online] 25:537-551. Available at: http://dx.doi.org/10.1080/09595230600944479.

Economic arguments for acting for health are increasingly important for policymakers, yet to date there has been no consideration of the likely economic burden of alcohol on the global level. A review of existing cost estimates was conducted, with each study disaggregated into different cost areas and the methodology of each element evaluated. The range of figures produced from more robust studies was then applied tentatively on the global level. The reviewed studies suggested a range of estimates of 1.3 - 3.3% of total health costs, 6.4 - 14.4% of total public order and safety costs, 0.3 - 1.4% of GDP for criminal damage costs, 1.0 - 1.7% of GDP for drink-driving costs, and 2.7 - 10.9% of GDP for work-place costs (absenteeism, unemployment and premature mortality). On a global level, this suggests costs in the range of $210 - 665 billion in 2002. These figures cannot be understood without considering simultaneously six key problems: (i) the methods used by each study; (ii) who pays these costs; (iii) the 'economic benefits' of premature deaths; (iv) establishing causality; (v) omitted costs; and (vi) the applicability of developed country estimates to developing countries. Alcohol exerts a considerable economic burden worldwide, although the exact level of this burden is a matter of debate and further research. Policymakers should consider economic issues alongside evidence of the cost-effectiveness of particular policy options in improving health, such as in the WHO's CHOICE project.

Anderson, P. and Baumberg Geiger, B. (2006). Stakeholders' views of alcohol policy. Nordic Studies on Alcohol and Druges [Online] 23:393-414. Available at: http://www.nordicwelfare.org/Publikationer/NAD---Archive/62006/.

Method

A questionnaire survey was completed by stakeholders (country counterparts ofthe European Commission's Alcohol and Health Working Group (mostly governmentofficials), country and European non-governmental organizations that have a remit onalcohol policy, and representative bodies of the beverage alcohol industry, who arestakeholders of the European Commission's Alcohol and Health Working group). Thequestionnaire ascertained views of the impact and importance of a range of alcohol policymeasures, implementation estimates of the WHO European Alcohol Action Plan (2000-2005) and of the 2001 Council Recommendation on the drinking of alcohol by youngpeople, and perceived advances and barriers for alcohol policy at the country andEuropean levels.

Impact and importance of alcohol policy measures

Representatives of the alcoholindustry (AIs) tended to hold different views than representatives of governmental (GOs)and non-governmental organizations (NGOs), who were more similar in their views. TheAIs viewed regulatory measures as of low impact and policy importance (with a meanscore for policy impact of 1.4 (on a range from 0, no impact, to 10, very high impact) andfor policy importance of 1.6) in strong contrast to both NGOs (with a score for policy impactof 7.4 and policy importance of 8.2) and GOs (with a score for policy impact of 7.3 andpolicy importance of 8.2). AIs were more favourable to educational measures (with a scorefor policy impact of 8.7 and policy importance of 8.7) than either NGOs (with a score forpolicy impact of 4.8 and policy importance of 6.3) or GOs (with a score for policy impact of6.0 and policy importance of 6.7). All three groups were similar and positive in their viewsof the impact and importance of implementation measures and of interventions forhazardous and harmful alcohol consumption.

Anderson, P. and Baumberg Geiger, B. (2006). Alcohol in Europe: Health, social and economic impact. Eurohealth [Online] 12:17-20. Available at: http://www.lse.ac.uk/LSEHealthAndSocialCare/pdf/eurohealth/vol12no2.pdf.

At the time when the European Commission has been preparing its own strategy on alcohol to cover the full range of activity that takes place at a European level,1 it also called for an analysis of the health, social and economic impact of alcohol in Europe. The report, Alcohol in Europe,2 published by the Commission at the beginning of June 2006, views alcohol policy as "serving the interests of public health and social well-being through its impact on health and social determinants", itself embedded in a public health framework, a process to "mobilise local, state, national and international resources to ensure the conditions in which people can be healthy". The main findings of the report are reproduced here.
Book section
Baumberg Geiger, B. (2014). Benefits and the cost of living: Pressures on the cost of living and attitudes to benefit claiming. In: Park, A., Bryson, C. and Curtice, J. eds. British Social Attitudes: The 31st Report. London: National Centre Socia Research.

Baumberg Geiger, B. (2011). Re-evaluating trends in the employment of disabled people in Britain. In: Vickerstaff, S., Phillipson, C. and Wilkie, R. eds. Work, Health and Wellbeing; The Challenges of Managing Health at Work. Bristol: Policy Press, pp. 79-94.

About This Book
The relationship between health and work is widely recognised as complex and multifaceted. In the context of an ageing population our ability to enable people with health issues to continue working is becoming more critical. This multi-disciplinary volume brings together original research from diverse disciplinary backgrounds investigating how we can define and operationalise a bio-psychosocial model of ill-health to improve work participation in middle and later life.
Monograph
Baumberg Geiger, B., Warren, J., Garthwaite, K. and Bambra, C. (2015). Rethinking the Work Capability Assessment. Demos.

Baumberg Geiger, B. (2014). Addicts' Share of Alcohol and Tobacco Expenditures. Addiction and Lifestyles in Contemporary Europe.

Baumberg Geiger, B. (2014). Corporate Social Responsibility. Addiction and Lifestyles in Contemporary Europe : Reframing Addictions Project.

This report looks at Corporate Social Responsibility (CSR) across the tobacco, alcohol, and
gambling industries in Europe, and also at CSR around decriminalised drugs (coffeeshops) and
illicit drugs – which we refer to as the 'addictive industries'. We also look at CSR in the high fat,
salt or sugar (HFSS) food industry , given that some have argued that this too is addictive, and
because its CSR discourses and practices share many features with the addictive industry.
The report defines CSR as "voluntary activities by private businesses that claim to promote
societal welfare, beyond any benefits of economic activity per se," and looks at three
interconnected questions: corporate actors' motivations to do CSR; the activities that take
place; and the impacts they have on health and addiction-related harms. The analysis is based
on new documentary and interview-based evidence including 83 direct interviews and 8
recorded speeches by CSR professionals; 31 documentary reports from published corporate CSR
documents; searches of the academic and grey literature, including a systematic analysis of all
final CSR reports from the EU Alcohol & Health Forum; and 72 interviews with drug dealers in
Italian prisons.
The report's headline findings are that (i) the most common stated motivation for CSR activities
was a long-term 'licence to operate', deflecting the possibility of restrictive legislation,
although some industries also reported consumer desires for healthier products; but (ii) there
remains a debate about whether these motivations to claim social benefits translate into actual
social benefits. This requires us to directly examine the nature and impacts of CSR. We find (iii)
a variety of CSR activities that predominantly fit into a discourse of 'encouraging the
responsible consumer'. However, (iv) many CSR activities are not evaluated; those evaluations
that do exist are not very convincing in terms of key outcomes; and the very small number of
relatively convincing evaluations show negative impacts.
Despite this, (v) most industry respondents nevertheless argued that CSR was 'the right thing to
do', partly because it was seen as right to respond to societal pressure, even if it was not felt
that this was likely to reduce addiction-related harm in itself. More importantly for our focus
on health/addiction-related harm, (vi) CSR activities were also claimed to be 'the right thing to
do' as they were seen as likely to have an impact (even without any evidence to demonstrate
this) – but the views about what is likely to work among CSR professionals seem to be at odds
with the weight of scientific evidence (particularly for alcohol and tobacco). We conclude with
a recommendation for policymakers based on the evidence within this report, and by linking to
the indirect impacts of CSR activities being studied in ALICE RAP Work Package 12.

Baumberg Geiger, B., Bell, K. and Gaffney, D. (2012). Benefits Stigma in Britain. Elizabeth Finn Care. Available at: https://www.turn2us.org.uk/About-Us/Research-and-Insights/Benefits-Stigma-in-Britain.

This report set out to investigate the stigma attached to claiming benefits in Britain today,
using an original MORI survey conducted in May 2012, focus groups with claimants and
non-claimants, re-analysis of existing survey data, and an analysis of articles about benefits
in national newspapers from 1995 to 2011. We use 'stigma' throughout this report as a term
to describe the idea that a characteristic – in this case claiming benefits – is seen to be
embarrassing or shameful and to lead to a lower social status. We argue that benefits are
primarily stigmatised when they are seen as an undeserved and unreciprocated gift.

Hunt, P., Rabinovich, L. and Baumberg Geiger, B. (2011). Preliminary Assessment of the Economic Impacts of Alcohol Pricing Policy Options in the UK. RAND Europe. Available at: http://www.rand.org/content/dam/rand/pubs/technical_reports/2011/RAND_TR858-1.pdf.

Alcohol has an important economic and socio-cultural place in the UK. It creates jobs,
generates fiscal revenues in the form of alcohol taxes, and contributed around £2.7 billion2
in 2007 to the economy through trade (ONS, 2007b). Alcohol is shared in social
interactions, and is drunk as an accompaniment to meals. While alcohol has been, and
continues to be, consumed in an unproblematic way by many people, a proportion of
alcohol consumption is problematic and generates harms for individuals and society.
Alcohol misuse is high in the UK policy agenda. According to data from the World Health
Organization (WHO), alcohol consumption in the UK increased by approximately 4
percent between 1985 and 2003, whereas it decreased over the same period for most other
European Union countries (Rabinovich et al., 2009). At the same time, some alcoholrelated
harms have grown over this period; for example, there were 8,758 deaths from
alcohol-related causes in the UK in 2006, twice as many as there were 15 years before
(National Audit Office, 2008).
While there is a large body of literature focusing on the variety and extent of the public
health and criminal justice impacts of alcohol use, its economic impact has received
relatively less attention. In order to help Government assess the full range of implications
from proposed alcohol pricing policies, RAND Europe has undertaken this study to
provide evidence in the area of potential economic impacts of the following three pricing
policy options: minimum pricing, ban on below-cost sales, and taxation.

Baumberg Geiger, B. (2010). Best Practice in Estimating the Costs of Alcohol – Recommendations for Future Studies. WHO Regional Office for Europe. Available at: http://www.euro.who.int/__data/assets/pdf_file/0009/112896/E93197.pdf.

This report aims to summarize best practice in estimating the attributable and avoidable costs of alcohol,
and to make recommendations for making such estimates in future studies. It discusses the conceptual
basis for such cost studies, and then goes through the conceptual and methodological challenges for each
type of cost in turn. It recommends (i) changes in the terminology used; (ii) the consistent and explicit
consideration of 'external' costs (i.e. costs to others); (iii) more sophisticated modelling of the effect of
policy interventions on costs; (iv) more robust attempts to quantify alcohol's causal effect on harms and
costs; (v) a demonstration project using new methodologies; (vi) the use of scenarios rather than existing
sensitivity analyses; (vii) importing data from other studies rather than simply missing out certain types of
cost; (viii) taking account of future health and resource costs; and (ix) not using the 'human capital'
method for valuing the labour costs of premature mortality within the main estimates.
Research report (external)
Baumberg Geiger, B., Reeves, A. and de Vries, R. (2017). Tax Avoidance and Benefit Manipulation: Views on Its Morality and Prevalence. [Online]. NatCen. Available at: http://www.bsa.natcen.ac.uk/media/39196/bsa34_full-report_fin.pdf.

This chapter identifies a double standard in attitudes to tax avoidance and benefit manipulation: while around half or more regard both as wrong, benefit recipients are judged more harshly than tax offenders for what might be considered similar 'offences'. This doublestandard varies across different groups: people in the highest income group and who are right-wing are less likely to say that tax avoidance is wrong, while people who hold liberal views are less likely to say that benefit manipulation is wrong. There has been a sudden drop in the perceived prevalence of benefit manipulation, which, if sustained, indicates a major shift in attitudes towards benefit claimants.

Anderson, P. and Baumberg Geiger, B. (2010). Cost Benefit Analyses of Alcohol Policy - a Primer. Institute of Psychiatry and Neurology, Warsaw.

Alcohol is no ordinary commodity (Babor et al 2010). In health terms, it is a toxic substance. In legalterms, it is a licit drug whose sale and consumption are highly regulated. In economic terms, its useresults in major external costs (consumption externalities), and its use leads to both short-termirrationality (i.e., intoxication) and long-term irrationality, and to information failures (MarsdenJacob Associates 2009).Alcohol is a cause of considerable health and social burden to the European Union. Alcohol is a causeof over some 60 conditions and disorders (Rehm et al 2010), and is the third leading risk factor for ill-health and premature death in the European Union after hypertension and tobacco use (Anderson &Baumberg 2006). The harm done by alcohol is exacerbated by health inequalities (Anderson &Baumberg 2006), and alcohol is a major cause itself of health inequalities within and betweencountries. It has been calculated that some 25% of the differences in middle aged life expectancybetween eastern and western Europe is due to alcohol (Zatonksi et al 2008). It is estimated that theoverall social cost of alcohol to the Union is some €125billion each year (Anderson& Baumberg2006).There is a very extensive evidence base for the impact of policies in reducing the harm done byalcohol (WHO 2009a; Anderson et al 2009; Babor et al 2010). Systematic reviews and meta-analysesshow that policies that regulate the environment in which alcohol is marketed (particularly its priceand availability) are effective in reducing alcohol-related harm. Enforced legislative measures toreduce drinking and driving and individually-directed interventions to already at-risk drinkers arealso effective. On the contrary, school-based education is found not to reduce alcohol-related harm,although public information and education type programmes have a role in providing information,and in increasing attention and acceptance of alcohol on the political and public agendas.

Anderson, P. and Baumberg Geiger, B. (2006). Alcohol in Europe: A Public Health Perspective London: Institute of Alcohol Studies. [Online]. European Commission (OIL), Luxembourg. Available at: http://ec.europa.eu/health/archive/ph_determinants/life_style/alcohol/documents/alcohol_europe_en.pdf.

In June 2001, the Council of the European Union, in its Conclusions on a Community
strategy to reduce alcohol-related harm, emphasized that a high level of human
health protection should be ensured in the definition and implementation of all
Community policies and activities, and recognized that alcohol is one of the key
health determinants in the European Community.
The Council stressed the desirability of developing a comprehensive Community
strategy aimed at reducing alcohol-related harm comprising, in particular, an effective
monitoring system on alcohol consumption, alcohol-related harm, and policy
measures and their effects in the European Community; and a coordinated range of
Community activities in fields such as research, consumer protection, transport,
advertising, marketing, sponsoring, excise duties and other internal market issues,
while fully respecting Member States' competencies. The Council invited the
Commission to put forward proposals for a comprehensive Community strategy
aimed at reducing alcohol-related harm, to complement national policies and with a
timetable for action.
This public health report on alcohol, requested and financed by the European
Commission, will describe the social, health and economic burden that alcohol brings
to European citizens, families and to Europe as a whole; this is a burden that
increases social marginalization and exclusion and places a strain on the viable,
socially responsible and productive Europe, as envisaged by the Lisbon strategy.11
Whilst noting that, in the European Union, alcoholic beverages are important
economic commodities, the report will note that alcohol-attributable disease, injury
and violence cost the health, welfare, employment and criminal justice sectors some
€125bn a year. In particular, alcohol-related harm has a negative impact on the
competitive position of European businesses, since it lowers productivity, and causes
the loss of working life-years, with €59bn of the costs due to alcohol resulting from
lost production. The report will also note that alcohol, as an important contributor to
health inequalities between and within European Member States, risks damaging
social cohesion throughout the Union.
The report will find that, although much has been on alcohol policy in the countries of
Europe, much more can still be done to reduce alcohol's burden and to promote
individual and European health. The report will note that alcohol policy is everybody's
business; it is not only an issue for the health sector, but also for other sectors of
public policy, including, amongst others, agriculture, business, criminal justice,
education, finance, labour, municipalities, transport, and social welfare.
The report will find that alcohol policy, a global public good and an integral part of the
health and well-being of the citizens of Europe, can enhance social cohesion and
social capital and improve health and safety in the living environment, thereby
contributing to higher productivity and a sustainable economic development in the
European Union, in line with the objectives set out in the Lisbon Strategy.
Thesis
Duygun, T. (2016). The Influence of International Organisations on the Realisation of Disability Mainstreaming in Turkey.

This thesis examines the role of international organisations in disability mainstreaming policies in Turkey. Turkey is a particularly interesting case study, as it combines traditional values coupled with ambitions to be an internationally respected European state. International organisations include the European Union, the World Bank, the International Labour Organization, the World Health Organization, the United Nations Educational, Scientific and Cultural Organization, the United Nations Development Programme, the United Nations Children's Fund and Organization of Islamic Cooperation. A multidisciplinary approach was taken which involved social policy, history, disability studies, international relations, and politics. The research used a case study based on analysis of 275 policy documents, 47 semi-structured and two focus group interviews. The participants have all been directly involved in decision-making processes at international and/or local level. The thesis argues that disability mainstreaming is partial and selective as a result of the interaction between the traditional values and structures in Turkey and the aims and practices of international organisations.

Baumberg Geiger, B. (2011). The Role of Increasing Job Strain in Deteriorating Fitness-for-Work and Rising Incapacity Benefit Receipt.

Over the past three decades, the number of incapacity benefit claimants in the UK has trebled. Conventional wisdom argues that this rise cannot reflect 'real' incapacity; Britons are perceived to have got healthier and jobs to have become less physically demanding. Yet self-reported work-limiting disability (WLD) grew over the 1990s. Moreover, some working conditions deteriorated, with 'job strain' (the combination of high job demands and low job control) rising sharply. In this thesis, I investigate the possibility that rising job strain partly explains the rise in WLD and incapacity benefit receipt through four pieces of empirical research. First, different surveys appear to conflict on whether job strain has risen. Given that trends in job strain are of paramount importance, I systematically review the available trend data across 44 individual datasets. Second, I look at whether self-reported demands and control predict WLD and healthrelated job loss. Using the Whitehall II cohort, I look longitudinally at whether baseline job strain predicts WLD/health-related job loss at the following wave. I also look at the extent to which WLD mediates any relationship between job strain and health-related job loss. Third, the Whitehall II analysis is limited to civil servants and is based on self-reports. I therefore complement this analysis by looking at average job strain in particular occupations and imputing this into the nationally representative BHPS. I then relate job strain to later WLD and incapacity benefit receipt in parallel fashion to the Whitehall II analyses. Finally, the quantitative analyses leave unanswered questions about the meaning of 'fitness-for-work', the processes through which working conditions affect incapacity benefit receipt, and how these impact differently on different people. These are explored in a qualitative analysis of 32 interviews with people with health problems, culminating in a conceptual model of job strain, WLD, and incapacity benefit receipt.
Forthcoming
Baumberg Geiger, B., Böheim, R. and Leoni, T. (2019). The growing American health penalty: International trends in the employment of older workers with poor health. Social Science Research [Online]. Available at: https://doi.org/10.1016/j.ssresearch.2019.03.008.

Many countries have reduced the generosity of sickness and disability programs while making them more activating – yet few studies have examined how employment rates have subsequently changed. We present estimates of how employment rates of older workers with poor health in 13 high-income countries changed 2004–7 to 2012–15 using HRS/SHARE/ELSA data. We find that those in poor health in the USA have experienced a unique deterioration: they have not only seen a widening gap to the employment rates of those with good health, but their employment rates fell per se. We find only for Sweden (and possibly England) signs that the health employment gap shrank, with rising employment but stable gaps elsewhere. We then examine possible explanations for the development in the USA: we find no evidence it links to labor market trends, but possible links to the USA's lack of disability benefit reform and wider economic trends.
Last updated