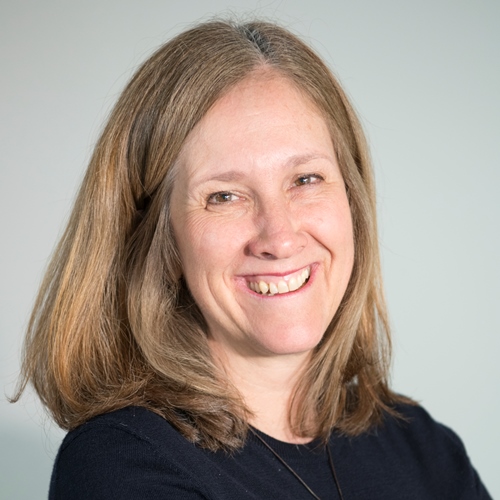 Dr Dawn Lyon
Reader in Sociology
SSPSSR REF Lead for Outputs
About
Dr Dawn Lyon joined Kent in 2006. She previously worked as a researcher at the University of Essex, the European University Institute (Italy), Paris V, and Vrije Universiteit Brussel. 

Dr Lyon completed her PhD in Sociology at the European University Institute (Italy), her MA in Interdisciplinary Women's Studies at the University of Warwick, and a combined Honours BSc in Society and Government, and French at Aston University. 

Research interests
Dr Lyon's current research is broadly in the sociology of work and time. She is interested in the meanings work has for people (past, present and future), the (gendered) interconnections between work activities undertaken in different socio-economic relations (eg. paid and unpaid), the rhythms of working life, the embodied experience of work and the deployment of the senses in everyday working practices. She is also very interested in creative, visual and sensory qualitative research methods. She is a member of the editorial board of Time & Society. 

Dr Lyon is currently collaborating with a filmmaker on a project entitled Remembering the Future, which explores memory, projectivity and imagination in relation to work and place. This builds on her previous research in The Living and Working on Sheppey and Imagine Sheppey projects which were concerned with young people's imagined futures and the presence of the future in their lived experience of the present.

Past research projects include: 
Working with Fish focused on skill, value, the organisation and rhythms of work, affective relations across the human and non-human, and sensory and embodied labour in the socio-economic and cultural processes of bringing fish 'from sea to table'. See the project film of Billingsgate fish market and the short film, 'The Passage of Fish', on a wholesale fish market in Sardinia.
The Labour of Refurbishment – a visual ethnography of the refurbishment of an historic building.
Transformations of Work - a study of the shifting socio-economic modes in which work is performed based on a comparative analysis of eldercare.
Women Migrants from East to West - an oral history project about the experience of women migrants from East and Central Europe in Italy and the Netherlands.
International Comparative Leadership Study - a cross-national collaborative study of the working lives and career trajectories of men and women in business and politics.
Teaching
At undergraduate level, Dr Lyon teaches modules in qualitative research methods and the sociology of time and contributes to modules in sociology, urban life and emotion. She also convenes the SSPSSR Summer School in Urban Ethnography, which takes place each year in Paris in July. See a series of short films about the Summer School

At postgraduate level Dr Lyon teaches a core module in qualitative research and contributes to another core module on research design in the MA and PG Cert Methods of Social Research. 

Dr Lyon is External Examiner for undergraduate programmes in sociology at Goldsmiths, University of London.  

Supervision
Dr Lyon welcomes PhD students with proposals in any area of the sociology of work, and is keen to work with students wishing to use visual or sensory methods.

She is currently supervising:
(with Tim Strangleman) Paul Cook, Deindustrialisation, community, and contemporary work
(with Tim Strangleman) Dan Forbes, Modernization and privatization in the Royal Mail: identity, public service and the meaning of work
(with Tim Strangleman) Jack Warner, From a 'job for life' to a 'gig' economy: Rethinking work, time and economic life
Previous doctoral students:
(with Steve Roberts, now Monash University, Australia) Lena Karlin, Graduates in Transition (2019)
(with Tim Strangleman) Sarah O'Connor, Exploring the Occupational Identity of the Watch Manager in the Fire Service (2016)
(with Larry Ray) Barbara Adewumi, High expectations: Black professional parents' aspirations for their children (2015)
(with Tim Strangleman) Victoria Tedder, Making things our own: Material Nostalgia, Domestic Creation and Cultivation (2014)
Publications
Article
Hubbard, P. and Lyon, D. (2018). Introduction: Streetlife - the Shifting Sociologies of the Street. The Sociological Review [Online] 66. Available at: http://dx.doi.org/10.1177/0038026118771281.

The street has long been a key laboratory for studies of social life, from the roots of urban sociology in the ethnographies of the Chicago School to the diverse range of contemporary studies which consider the performative, affective and non-representational nature of street etiquette and encounter. For all this, the street remains only loosely defined in many studies, and sometimes disappears from view entirely, with social action often privileged over material and environmental context. This Special Issue is intended as a spur to take the street more seriously in contemporary sociology, and explores the importance of the street as a site, scale and field for sociological research. Recognising that the street is both contradictory and complex, in the Introduction to this Issue we draw out emerging themes in the shifting sociologies of the street by highlighting the specific contribution inter-disciplinary work can make to our understanding of streets as distinctive but contested social spaces.

Carabelli, G. and Lyon, D. (2016). Young people's orientations to the future: navigating the present and imagining the future. Journal of Youth Studies [Online] 19:0-0. Available at: http://dx.doi.org/10.1080/13676261.2016.1145641.

This article discusses the findings of the Imagine Sheppey project (2013-14) which studied how young people are 'oriented' towards the future. The aim and approach of the project was to explore future imaginaries in a participatory, experimental, and performative way. Working with young people in a series of arts-based workshops, we intervened in different environments to alter the space as an experience of change – temporal, material, symbolic. We documented this process visually and made use of the images produced as the basis for elicitation in focus groups with a wider group of young people. In this article we discuss young people's future orientations through the themes of reach, resources, shape, and value. In so doing, we reflect on the paths that our young respondents traced to connect their presents to what is next, what we call their modes of present-future navigation. We explore the qualities and characteristics of their stances within a wider reflection about how young people approach, imagine and account for the future.

Lyon, D. (2016). Doing audio-visual montage to explore time and space: The everyday rhythms of Billingsgate Fish Market. Sociological Research Online [Online] 21. Available at: http://dx.doi.org/10.5153/sro.3994.

This article documents, shows and analyses the everyday rhythms of Billingsgate, London's wholesale fish market. It takes the form of a short film based an audio-visual montage of time-lapse photography and sound recordings, and a textual account of the dimensions of market life revealed by this montage. Inspired by Henri Lefebvre's Rhythmanalysis, and the embodied experience of moving through and sensing the market, the film renders the elusive quality of the market and the work that takes place within it to make it happen. The composite of audio-visual recordings immerses viewers in the space and atmosphere of the market and allows us to perceive and analyse rhythms, patterns, flows, interactions, temporalities and interconnections of market work, themes that this article discusses. The film is thereby both a means of showing market life and an analytic tool for making sense of it. This article critically considers the documentation, evocation and analysis of time and space in this way.

Bachis, F., Lyon, D. and Tiragallo, F. (2016). The Passage of Fish. Journal of Video Ethnography [Online film] 5. Available at: http://www.videoethno.com/.

This short ethnographic film about the everyday life of the wholesale fish market in Cagliari, Sardinia (Italy) immerses the viewer in the material, sensory and affective atmosphere of the market space. It presents the broad temporal and spatial rhythms of the market. We see the fish arrive before daybreak, and later we watch as it is packed up and driven off to the next point of distribution or consumption. Within this narrative, the film focuses on the key social practices that underpin trade. At the beginning of the day, we witness the fish merchants' labour of preparation and display – the act of 'staging value' - in readiness for exchange. Once the buyers arrive, they can be seen evaluating the fish with their 'skilled vision' or their touch. Negotiations are intense at times and happen in different emotional registers – challenge, anger, insult and humour (some of which appear to be embellished for the camera) – and through social relations which are animated by the market space and the alluring presence of the fish itself. Once trade is over, the remaining fish and the market space are the site of further care and work. The soundscape of the film is composed of multiple voices and the noise of actions and interactions but the film does not rely on language (with the exception of three subtitled exchanges with us), aiming instead to show how buyers and sellers of fish deploy their embodied knowledge and sensory perceptions in their everyday working lives.

Lyon, D. and Carabelli, G. (2015). Researching Young People's Orientations to the Future: The Methodological Challenges of Using Arts Practice. Qualitative Research [Online]:1-16. Available at: http://dx.doi.org/10.1177/1468794115587393.

Visual and arts-based methods are now widely used in the social sciences. In youth research they are considered to promote engagement and empowerment. This article contributes to debate on the challenges of using arts-based methods in research with young people. We discuss the experience of a multidisciplinary project investigating how young people imagine their futures – Imagine Sheppey - to critically consider the use of arts-based methods and the kinds of data produced through these practices. We make two sets of arguments. First, that the challenges of participation and collaboration are not overcome by using apparently 'youth-friendly' research tools. Second, that the nature of data produced through arts-based methods can leave researchers with significant problems of interpretation. We highlight these issues in relation to the focus of this project on researching the future.

Lyon, D. and Back, L. (2012). Fishmongers in a global economy: craft and social relations on a London market. Sociological Research Online [Online] 17. Available at: http://dx.doi.org/10.5153/sro.2692.

This article is based on multi-sensory ethnographic research into fishmongers on a south London market, the setting for a specific topography of work. We contrast Charlie, a white Londoner whose family has been in the fish business for over 100 years, with Khalid, an immigrant from Kashmir, who, even without the tacit knowledge of generations at his fingertips, has successfully found a place for himself in the local and global economy of fish. The research pays attention to the everyday forms of work that take place when the fishmongers sell to the public. We use these two very different cases to explore what constitutes work and labour and the different sensibilities that these two men bring to their trade. Drawing on observations, photography and sound recordings, the paper also represents the fishmongers at work. We take the two cases in turn to discuss learning the trade and the craft of fishmongering, the social relations of the market, and the art of buying and selling fish. More generally, the article explores how global connections are threaded through the local economy within a landscape of increasing cultural and racial diversity. It also critically discusses the gain of the visual as well as the aural for generating insights into and representing the sensuous quality of labour as an embodied practice.

Lyon, D. and Crow, G. (2012). The challenges and opportunities of re-studying community on Sheppey: Young people's imagined futures. Sociological Review [Online] 60:498-517. Available at: http://dx.doi.org/10.1111/j.1467-954X.2012.02096.x.

The 'Living and Working on Sheppey: Past, Present and Future' project took its starting point from the research undertaken by Ray Pahl and his team three decades ago on the Isle of Sheppey. In 2009–11, we revisited some of Pahl's archived material, collected new (including some replicated) data and produced new materials, working collaboratively with community members of the Blue Town Heritage Centre on Sheppey. In this article, we examine the methodological challenges and opportunities of re-studying communities in this way, discuss the implications of community involvement in carrying out a re-study, and present some findings from one aspect of the re-study: young people's imagined futures in 1978 and 2009–10.

Pettinger, L. and Lyon, D. (2012). No way to make a living.net: Exploring the possibilities of the web for visual and sensory sociologies of work. Sociological Research Online [Online] 17. Available at: http://dx.doi.org/10.5153/sro.2696.

This article reflects on the possibilities and pitfalls of a website, No Way to Make a Living at: http://nowaytomakealiving.net, as a sociological space for exploring what work (paid or unpaid) is like in today's world. The site includes research projects, short thoughts on everyday working lives, and different kinds of textual (fictional, autobiographical and analytical), aural, and visual representations of work. It emerged as a collaborative project from our frustrations with some dominant representations of work in contemporary photography, and the limitations in the forms of knowledge we can convey in academic publishing. We argue that the contemporary complexity of work exceeds the dominant forms of sociological representation available to us, and illustrate how a website provides multi-media opportunities to gain new insights into work. However, we also problematise the status of visual and sensory methodologies as a panacea for the shortcomings in more conventional sociological practices. We discuss the analytical and imaginative potential of absence as well as presence. And in the final section, we frame the site as a contribution towards a more 'open sociology', and one which engages with a readership we can only partially know.

Lyon, D. (2012). Introduction: Visualizing space and narrating work. International Labor and Working-Class History [Online] 81:163-167. Available at: http://dx.doi.org/10.1017/S0147547912000099.

Miriam Glucksmann's ethnography of factory work, Women on the Line, was republished in 2009, nearly thirty years after the publication of the first edition in 1982 under the pseudonym, Ruth Cavendish. The original text is unchanged, but the new edition includes a new introduction and additional images. It is an account of Glucksmann's time working in a factory in the late 1970s, something she undertook as a political act and not with the intention of writing an ethnography, as she herself discusses below. The book was quickly recognized as a seminal account of women's work and one which disentangled the operation of gender at work. It exposed the construction of sexual difference and drew attention to forms of solidarity between women of different ethnic backgrounds. Indeed, Women on the Line is considered to be a paradigmatic example of gender as central to understanding work and one that has been studied closely and critiqued as well as admired. Two other feminist ethnographies-as they came to be described-were published at around the same time: Anna Pollert's Girls, Wives, Factory Lives in 1981, and Sallie Westwood's All Day, Every Day in 1984. They continue to be widely cited and remain key references in sociology text books and on student reading lists.

Lyon, D., Morgan Brett, B. and Crow, G. (2012). Working with material from the Sheppey archive. International Journal of Social Research Methodology [Online] 15:301-309. Available at: http://dx.doi.org/10.1080/13645579.2012.688314.

This article reflects on the experience of working with archived data in the Living and Working on Sheppey project which revisited material from Ray Pahl's research on the Isle of Sheppey, published in the modern sociological classic, Divisions of Labour (1984). The article considers the reasons for revisiting archived material and some of the opportunities and challenges of working with archived material. For this discussion, we focus on one particular element of the original research: a collection of essays written by school leavers in 1978, and the archived notes from Pahl's preliminary analysis of these data. We also draw on interviews with Pahl about this aspect of his research, and our experience of repeating the essay-writing exercise. We conclude with some comments on the dynamic character of the archive.

Cuzzocrea, V. and Lyon, D. (2011). Sociological Conceptualisations of 'Career': A Review and Reorientation. Sociology Compass [Online] 5:1029-1043. Available at: http://dx.doi.org/10.1111/j.1751-9020.2011.00429.x.

In the last decades, the use and meaning of the concept of career has profoundly changed, shaped by a 'new career' literature rhetoric and a move away from mainstream sociological debate. Our aim in this article is to provide a critical assessment of the concept, and to make a productive contribution to the current debate on careers, and work more generally. Specifically, we seek to: (i) critique the lack of elaboration of the concept within the discipline of sociology in recent years; (ii) reposition the concept of careers as a key sociological category; and (iii) assess and reorient the current meanings of career. After tracing the history of career from linear to boundaryless, we situate the concept in a broader sociological understanding of gender and habitus and structure and agency, and through a methodological discussion of narrative approaches for studying careers. These concepts and approaches are especially effective for understanding careers. Having showed the added value of the concept of career for sociology, we conclude with a research agenda which attempts to overcome the voluntaristic pitfall of its use in recent years and opens up a more thoughtful and articulated understanding of careers for both teaching and research.

Lyon, D. (2010). Intersections and Boundaries of Work and Non-work: The Case of Elder Care in Comparative European Perspective. European Societies [Online] 12:163-185. Available at: http://dx.doi.org/10.1080/14616690903100456.

It is widely recognised that a work activity can be undertaken in a variety of socio-economic relations. However, the ways in which work and non-work are differentiated, or intersect, are under-specified in existing research. This article takes the social care of older people as a field through which to explore the articulation of work and non-work. It analyses the nature of the boundaries between what counts as work, and what counts as non-work; the intersections of work and non-work, and what forms this embeddedness takes; and the variation of this articulation across different European countries (Italy, The Netherlands, Sweden, and England). Three dimensions of articulation of work and non-work emerged from the analysis: (1) love or money; (2) morality versus instrumentality; and (3) from professional demarcations to embeddedness in everyday life. The article sets out how these vary by country. Overall, the research makes a general contribution to the sociology of work, and to our understanding of cross-national variation in the labour and provision of eldercare.

Crow, G., Hatton, P., Lyon, D. and Strangleman, T. (2009). New Divisions of Labour?: Comparative Thoughts on the Current Recession. Sociological Research Online [Online] 14. Available at: http://dx.doi.org/10.5153/sro.1929.

This article argues that it is useful to compare the current recession with that which occurred three decades ago. Drawing on research undertaken at that time by Ray Pahl, it is suggested that four questions are once again revealing in the study of the current economic downturn: 'How have we come to be where we are currently?', 'Who gets what?', 'How do we know what we claim to know?', and 'What sorts of lessons can be drawn to inform thinking about the future?' The usefulness of asking these questions is discussed, even though the answers must await further research.

Lyon, D. and Glucksmann, M. (2008). Comparative configurations of care work across Europe. Sociology-the Journal of the British Sociological Association [Online] 42:101-118. Available at: http://dx.doi.org/10.1177/0038038507084827.

The activity of work takes place in a variety of socio-economic relations, shifting over time across the boundaries between different sectors of employment (public, private, not-for-profit or voluntary) and forms of unpaid work (domestic, community, voluntary). Taking the social care work of older people as a research probe, this article explores linkages between paid and unpaid work across key forms of provision (public sector, market, family/household and voluntary sector). We analyse the relative importance of the different providers of elder care in four European countries in order to highlight the relationship and interactions between paid and unpaid modes of care work. As well as revealing contrasting national configurations, our findings show clear interconnections between work undertaken in differing socioeconomic modes, such that what goes on in one sector impacts upon what goes on in another. Building on a 'total social organization of labour' framework, this analysis of a specific field develops further an approach that may also be deployed elsewhere.

Lyon, D. (2007). Moral and Cultural Boundaries in Representations of Migrant Women in Italy. International Journal of Migration, Health and Social Care [Online] 3:44-44. Available at: http://dx.doi.org/10.1108/17479894200700022.

This article makes use of the concept of boundary-work (Lamont, 2002) to explore representations of migrant women. The research is based on 35 life-history interviews with Bulgarian and Hungarian migrant women resident in Italy, and on 18 semi-structured interviews with Italian women, conducted between 2001 and 2003. The analysis compares the distinctions made about migrant women by 'native' Italian women and by migrant women themselves, along the dimensions of 'moral' and 'cultural' boundaries. The article demonstrates the analytical purchase of boundary-work in disentangling the distinctions that underpin processes of inclusion and exclusion, and the construction of self and other. These findings have implications for debates on social and emotional well-being.

Glucksmann, M. and Lyon, D. (2006). Configurations of Care Work: Paid and Unpaid Elder Care in Italy and the Netherlands Dowling, B. and Glendinning, C. eds. Sociological Research Online [Online] 11:online-online. Available at: http://www.socresonline.org.uk/11/2/glucksmann.html.

Most current sociological approaches to work recognise that the same activity may be undertaken within a variety of socio-economic forms - formal or informal, linked with the private market, public state or not-for-profit sectors. This article takes care of the elderly as an exemplary case for probing some of the linkages between paid and unpaid work. We attempt to unravel the interconnections between forms of care work undertaken in different socio-economic conditions in two settings, the Netherlands and Italy. The research is part of a broader programme concerned with differing interconnections and overlaps between work activities. In this article, we are concerned with: 1) how paid and unpaid care work map on to four 'institutional' modes of provision - by the state, family, market, and voluntary sector; and 2) with the configurations that emerge from the combination of different forms of paid and unpaid work undertaken through the different institutions. Despite the centrality of family-based informal care by women in both countries, we argue that the overall configurations of care are in fact quite distinct. In the Netherlands, state-funded care services operate to shape and anchor the centrality of family as the main provider. In this configuration, unpaid familial labour is sustained by voluntary sector state-funded provision. In Italy, by contrast, there is significant recourse to informal market-based services in the form of individual migrant carers, in a context of limited public provision. In this configuration, the state indirectly supports market solutions, sustaining the continuity of family care as an ideal and as a practice.

Lyon, D. (2006). The Organisation of Care Work in Italy: Gender and Migrant Labor in the New Economy Dowling, B. and Glendinning, C. eds. Indiana Journal of Global Legal Studies 13:207-224.

Lyon, D. (2004). Unveiling the Headscarf Debate. Feminist Legal Studies [Online] 12:333-345. Available at: https://doi.org/10.1007/s10691-004-4991-4.

In March 2004 the French parliament controversially adopted legislation regulating the wearing of symbols indicating religious affiliation in public educational establishments. This note discusses several features of the new law indicating its origins, its rationale and its position within French constitutional discourse on religious freedom and secularity. It is based on a panel discussion held in April 2004 within the Gender Studies Programme at the Robert Schuman Centre for Advanced Studies, European University Institute, Florence. Placing the French legislative initiative in the context of recent developments in national and European case law (suggesting clear limitations to freedom of religion), the note explores the complexity of issues of gender, identity and difference in the present debate, especially when considered in the light of reactions to the law in Islamic countries.

Lyon, D. and Woodward, A. (2004). Gender, Time and the Top: Cultural Constructions of Time in the High Level Careers and Homes Dowling, B. and Glendinning, C. eds. European Journal of Women's Studies [Online] 11:205-221. Available at: http://dx.doi.org/10.1177/1350506804042096.

The demand for long working hours in leading positions is seen as a primary obstacle for women entering decision-making, leading to suggestions that public policy support better compatibility between work life and home. The paradox of high-level positions is that while leaders are said to have it all in terms of autonomy and self-determination, they are subject to significant temporal constraints. This article explores the character of the time of women and men pursuing high-level careers in business and politics in Belgium, where state support for the domestic sphere is high, and yet women's advance in management and politics has been relatively low. This research is based on a questionnaire survey and career history interviews. Women and men engaged in demanding careers organize their domestic worlds in segmented and rationalized ways, while their work has the character of more open and fluid time. This article suggests that assumptions about the character of time in different spheres of life need to be reviewed before further efforts are made to use family-friendly policies to increase women's presence in decision-making.
Book
Lyon, D. (2018). What Is Rhythmanalysis?. [Online]. London, UK: Bloomsbury. Available at: https://www.bloomsbury.com/uk/what-is-rhythmanalysis-9781350018303/.

In recent years, there has been growing interest in Henri Lefebvre's posthumously published volume, Rhythmanalysis. For Lefebvre and more recent scholars, rhythmanalysis is a research strategy which offers a means of thinking space and time together in the study of everyday life, and this remains its strength and appeal.

What is Rhythmanalysis? addresses the task of how to do rhythmanalysis. It discusses the history and development of rhythmanalysis from Lefebvre to the present day in a range of fields including cultural history and studies of place, work and nature. For Lefebvre, it is necessary to be 'grasped by' a rhythm at a bodily level in order to grasp it. And yet we also need critical distance to fully understand it. Rhythmanalysis is therefore both corporeal and conceptual. This book considers how the body is directly deployed as a research tool in rhythmanalytical research as well as how audio-visual methods can get at rhythm beyond the capacity of the senses to perceive it. In particular, the book includes detailed discussion of research on different forms of mobility – from driving to dancing – and on the social life of markets – from finance to fish.

Dawn Lyon highlights the gains, limitations and lively potential of rhythmanalysis for spatially, temporally and sensually attuned practices of research. This engaging text will be of interest to students and researchers in sociology, criminology, socio-legal studies, geography, urban studies, architecture, anthropology, economics and cultural studies.
Book section
Lyon, D. (2017). Time and place in memory and imagination on the Isle of Sheppey. In: Crow, G. and Ellis, J. eds. Revisiting Divisions of Labour: The Impacts and Legacies of a Modern Sociological Classic. Manchester, UK: Manchester University Press, pp. 149-168. Available at: http://www.manchesteruniversitypress.co.uk/9781526107442/.

Much has been said already about the influential sociological text, Divisions of Labour, published by Ray Pahl in 1984, and the research that led up to it from the late 1970s. It has been read as an unintended community study, as a site for the study of social change, for its significant conceptual contribution to the sociology of work and the relationship between formal, informal, paid and unpaid socio-economic modes, and for its careful empirical documentation and analysis of social polarization between work-rich and work-poor households. In what follows, I discuss Pahl's approach to doing sociology, something about which he is explicit in his comments on the sociologist's tools and tasks, and something which is felt between the lines of his work. I then explain the reused and replicated data on which the present chapter is based. The discussion that follows is in two parts. In the first, I explore the ways in which place is a site of affective attachment, produced through the rhythms and routines of everyday life, with particular reference to the atmosphere of the 'bike rush' of dockyard workers as recalled in oral history interviews. In the second, I make use of young people's imagined futures to explore time, space and the operation of class.

Lyon, D. (2013). Afterword. In: Braun, L. ed. Métier, Small Businesses in London. London, UK: Paper Tiger Books. Available at: http://www.papertigersbooks.com/index.php?/coming-soon/metier/.

The photographs in Métier are each little discoveries of ways of life and of making a living in London today. There are portraits of people in their workspaces – often looking into the camera, at times glancing up from the work they are doing. There are pictures of the spaces in which they work, and of the objects they are surrounded by, seen either up close or from some distance. They are intimate scenes. The book emerged from photographer Laura Braun's meandering engagement with different types of small and micro-business traders across London over several years. The photographs in this collection tell us something about how she has been looking at the city, paying attention to the unremarked and the unseen. They show us what she has spotted on excursions along unknown streets and through chance encounters. And together with the stories that accompany the images, we see how she has been captivated by the people she has met, who in turn have allowed her to capture a moment from their lives for this collection.

Lyon, D. (2012). The Labour of Refurbishment: the building of the body in space and time. In: Pink, S., Tutt, D. and Dainty, A. eds. Ethnographic Research in the Construction Industry. Taylor & Francis Ltd.

Capussotti, E., Laliotou, I. and Lyon, D. (2007). Migrant Women in Work(Chapter 6). In: Passerini, L., Lyon, D., Capussotti, E. and Laliotou, I. eds. Women Migrants from East to West: Gender, Mobility and Belonging in Contemporary Europe. Berghahn Books. Available at: http://www.berghahnbooks.com/title.php?rowtag=PasseriniWomen#toc.

Lyon, D. (2007). Moral and Cultural Boundaries in Representations of Migrants: Italy and the Netherlands in Comparative Perspective (Chapter 11). In: Passerini, L., Lyon, D., Capussotti, E. and Laliotou, I. eds. Women Migrants from East to West: Gender, Mobility and Belonging in Contemporary Europe. Berghahn Books. Available at: http://www.berghahnbooks.com/title.php?rowtag=PasseriniWomen#toc.

Alexandrova, N. and Lyon, D. (2007). Imaginary Geographies: Border-places and 'Home' in the Narratives of Migrant Women(Chapter 4). In: Passerini, L., Lyon, D., Capussotti, E. and Laliotou, I. eds. Women Migrants from East to West: Gender, Mobility and Belonging in Contemporary Europe. Berghahn Books. Available at: http://www.berghahnbooks.com/title.php?rowtag=PasseriniWomen#toc.

Woodward, A. and Lyon, D. (2000). Gendered Time and Women's Access to Power. In: Vianello, M. and Moore, G. eds. Gendering Elites; Economic and Political Leadership in Industrialized Societies. Basingstoke: Palgrave Macmillan, pp. 91-103.
Edited book
Passerini, L., Lyon, D., Capussotti, E. and Laliotou, I. eds. (2007). Women Migrants from East to West: Gender, Mobility and Belonging in Contemporary Europe. [Online]. Berghahn Books. Available at: http://www.berghahnbooks.com/title.php?rowtag=PasseriniWomen.

Based on the oral histories of eighty migrant women and thirty additional interviews with 'native' women in the 'receiving' countries, this volume documents the contemporary phenomenon of the feminisation of migration through an exploration of the lives of women, who have moved from Bulgaria and Hungary to Italy and the Netherlands. It assumes migrants to be active subjects, creating possibilities and taking decisions in their own lives, as well as being subject to legal and political regulation, and the book analyses the new forms of subjectivity that come about through mobility.

Part I is a largely conceptual exploration of subjectivity, mobility and gender in Europe. The chapters in Part II focus on love, work, home, communication, and food, themes which emerged from the migrant women's accounts. In Part III, based on the interviews with 'native' women – employers, friends, or in associations relevant to migrant women – the chapters analyse their representations of migrants, and the book goes on to explore forms of intersubjectivity between European women of different cultural origins. A major contribution of this book is to consider how the movement of people across Europe is changing the cultural and social landscape with implications for how we think about what Europe means.
Internet publication
Lyon, D. (2016). The Everyday Life of a Fish Market [Web-based publication]. Available at: https://discoversociety.org/2016/09/06/the-everyday-life-of-a-fish-market/.

Billingsgate fish market is a fascinating social space for exploring the working rhythms and routines of market life, observing interactions between buyers and sellers, and recognising the important role of the fish itself. Constituted by an Act of Parliament in 1698, Billingsgate is the UK's largest inland market and London's wholesale fish market, and has been located in East London since 1982 after several hundred years in the City. Fresh and some frozen fish and seafood is sold to catering firms, hoteliers, processors and fishmongers as well as to the public (to the latter most often on a Saturday), but not to supermarkets. It's a self-contained site of exchange and redistribution, tightly defined in time and space. The earliest time that fish can legally leave the market is four o'clock in the morning. The market officially closes at eight o'clock but if traders are slow to pack up you might still find something for your dinner a little later than that. In this article, I want to concentrate on the work that wholesale fish merchants, and their sales employees do in getting fish onto your plate.
Review
Lyon, D. (2019). Film Review: Workers by Jay Gearing and Ben Rogaly. The Sociological Review [Online]:0-0. Available at: https://www.thesociologicalreview.com/film-review-workers-by-jay-gearing-and-ben-rogaly/.
Thesis
O'Connor, S. (2017). 'Swinging the Lamp': The Watch Manager's Career, Role and Occupational Identity Within the Modernising Agenda of the UK Fire and Rescue Service.

This research focuses on the career and work identity of watch managers in the Fire and Rescue Service (FRS). Their role is to manage firefighters who are infamously known in political circles to possess grass root cultures that remain resistant to forms of change and modernisation. Watch managers are not only tasked with leading emergency teams at incidents but they are also at the receiving end of a relentless stream of political pressure to achieve change. This research draws on qualitative data collected within two fire services consisting of thirty-nine face-to-face interviews, four focus groups and field observations, which in combination highlight various ways the watch manager becomes an important construct in relation to the momentum of organisational change.

Previous FRS research has explored the creation and enactment of masculinities in the watch and 'how' and 'why' the watch sustains highly masculinised images (Salaman 1986, Baigent 2001, Ward and Winstanley 2006). Despite Woodfield (2016) and Perrott's (2016) recent contributions focusing on women inhabiting FRS managerial and leadership roles, there has been limited emphasis in broader FRS research on how managerial work identities develop against watch cultures resistant to change, or in relation to male dominated 'informal' hierarchies in the watch. In order to manage their team successfully, watch managers show themselves to possess differing forms of managerial masculinities, and in so doing, draw on various combinations of charismatic, traditional and rational-legal authority. These phenomena highlight new understandings of the invisible and hidden processes by which watch managers attend to power tensions between them, the watch, and senior management. My findings suggest these power dynamics impact on the shaping of the watch manager's own sense of work identity and in reverse, the ways these tensions are handled also influence the way they are socially constructed as managers by firefighters and senior managers. Particularly revealing are the ways transformations of work identity develop as watch managers move from new to time-served firefighter, then upward to the watch manager role, and how differing identity-enabling resources are drawn from to manage and keep an equilibrium between firefighters and the watch they manage.

Adewumi, B. (2015). High Expectations: Black Professional parents' Aspirations for Their Children.

Qualitative research on education and aspirations has been produced with the sole focus on the reproduction of class inequalities within a White middle class structure. There has only been a handful of studies of analytic engagement with Black professional middle class parents' expectations and aspirations regarding their children's futures in Britain. This gap creates an opportunity for new research to gain deeper insight into what decisions and choices are made by Black professional middle class parents and bring to light important knowledge of professional middle class educational attainment.
The research presented here explored how Black professional middle class parents' construct strategic approaches towards creating better futures for their children within a predominantly White middle class structure. Drawing on primary data taken from interviews with 25 Black African and Black Caribbean middle class parents' (half from African or Caribbean heritage) , this thesis analyses parents' strategic decision making and navigation in an unequal playing field of education. Findings indicate adaptations of Bourdieu's social, cultural and economic capitals to prepare and engage their children along certain pathways in order to create aspirational opportunities. Using Critical Race Theory (CRT) it is argued that while class is very influential in explaining educational attainment, understanding Black professional middle class parents' aspirations for their children requires a deeper understanding of race. Evidence from in-depth narratives provided an insight into parents' own biographies that were either originally working or middle class backgrounds in shaping their orientations to, and manner of engagement with, their children's futures. Drawing from the data middle class parents were beginning to be geographically mobile, moving out of inner London areas in search of a better quality of life for their children and a preferred school choice – with a higher quality of education found around the surrounding areas of London and the South East suburbs. Parents' subjective biographies illustrated diverse parenting practices and values such as those sets of parents using their Christian faith to help build a solid foundation for moral values, self-confidence and respectability. The research offers new insights into the choices made and strategic approaches used to nurture high aspirations for Black professional middle class children's futures.
Visual media
Hatton, P., Lyon, D., Carabelli, G., Pilling, L. and Murray, V. (2014). This Is a Work Package Within a Much Larger Connected Communities Initiative on Community Engagement and Mobilisation. The Larger Project Is 'The Social, Historical, Cultural and Democratic Context of Civic Engagement: Imagining Different Communities and Making Them happen' – or Imagine for Short. [Video & Photography]. Tea. Available at: http://livingandworkingonsheppey.co.uk/imagine-sheppey-fast-forward-final-video/.

The Imagine Sheppey Fast Forward project explores young people's orientations to the future, specifically how 16 to 20 year olds living or studying on the Isle Sheppey imagine their adult lives. The artist's collective, Tea, worked with the sociologists, Dawn Lyon and Giulia Carabelli, to develop creative, participatory and performative methods to facilitate future imagining. This involved a series of one-day workshops during which young people experimented with making small changes to existing places to show and stimulate different ideas and images of the future. The participants took charge of the project by directing, filming and photographing the workshop activities. The Imagine Sheppey Fast Forward video documents this process.

Lyon, D. (2013). Video: Billingsgate Fish Market. [Online video]. Available at: https://www.youtube.com/watch?v=nw_kf32GfHY.

This short film based on time-lapse photography shows a day in the life of Billingsgate Fish Market. On Tuesday 11 December 2012, we set up cameras on the first floor gallery looking down the length of the market hall above the beginning of the central isle. We took a photograph every 10 seconds from one o'clock in the morning until midday. Every hour or so, I walked around the market floor making short sound recordings of whatever was happening at the time. The film we made is a combination of the sequence of images speeded up (so one hour is presented in 30 seconds) with snip-pets of sound corresponding to the same time period in which the photographs were taken. It shows physical activity, movement, interactions, patterns, rhythms and flows which cannot be perceived in real time. And it shows how the market comes to life through work.

Hatton, P., Murray, V., Pilling, L., Lyon, D., Crow, G. and Hurkett, J. (2011). Living & Working on Sheppey/ Back and Forth on High Street Blue Town. [Live Event, website and video]. Available at: http://www.livingandworkingonsheppey.co.uk/blue-town-high-street-a-video-by-tea/.

Taking Blue Town High Street as the starting point of a visual exploration of the past, present and future of everyday life on the Isle of Sheppey, as part of the Living and Working on Sheppey project, the artists, Tea, worked with younger and older project participants to record memories and imaginations of the past and future of Blue Town High Street. From this, they produced a visual and aural montage of a journey along the High Street. The composition and form of Back and Forth on High Street Blue Town is both a new formulation of data emerging from the project, and a vehicle for inter-generational dialogue about place and regeneration. The construction of the visual document combining memory and imagination with existing architecture undermines the veracity of documentary and questions any easy definition of heritage and its ownership.
Forthcoming
Lyon, D. and Crow, G. (2019). Doing Qualitative Secondary Analysis: revisiting young people's imagined futures in Ray Pahl's Sheppey Studies. In: Hughes, K. and Tarrant, A. eds. ADVANCES IN QUALITATIVE SECONDARY ANALYSIS. Sage.

This chapter offers an account of how the authors went about doing qualitative secondary analysis as part of the Living and Working on Sheppey project. The project involved working with material originally collected by Ray Pahl as part of his exploratory research for what became a modern sociological classic, Divisions of Labour (1984). The data we present here is a collection of essays written by school leavers in 1978 imagining their futures as if they were already past. We discuss how we undertook both content and narrative analysis of the essays and we draw on archived notes of Pahl's preliminary analysis and our own interviews with Pahl about his research process. We further consider how we used the essays as a dataset in its own right, as a basis for replicating the essay-writing exercise in 2010 for comparative analysis, and as a platform for developing and designing a subsequent research project, Imagine Sheppey. In so doing, we critically consider our own practice and offer a practical guide for readers interested in working with existing qualitative data either to generate new analyses and insights or for comparative work.

Lyon, D. (2019). Sensing rhythm. In: Holmes, H. and Hall, S. M. eds. Mundane Methods. Manchester: Manchester University Press.

This chapter considers different tools researchers might use to explore mundane rhythms. Whilst rhythm is pervasive in everyday life, its intangibility makes it difficult to research. Drawing on Henri Lefebvre's Rhythmanalysis (2004), this chapter explores rhythm as a tool of analysis. For Lefebvre, rhythmanalysis is a fundamentally embodied research practice. The chapter discusses different examples of doing rhythmanalysis in which the body is a central device for registering rhythm. It also considers research tools beyond the body such as audio-visual techniques which might be used to show what our senses cannot directly perceive. These approaches can help to identify the different co-existing rhythms of everyday life, reveal how we inhabit time and space, and promote spatially, temporally and sensually attuned practices of research.

Lyon, D. (2019). Place-making at work: the role of rhythm in the production of 'thick' places. In: Edensor, T., Kalandides, A. and Kothari, U. eds. The Routledge Handbook of Place. London, UK: Routledge.

This chapter is concerned with place-making at work, with particular attention to the role of rhythm. It discusses how certain workspaces come into being as places and what kinds of workplaces are produced. The analysis draws on Henri Lefebvre's (2004) ideas of rhythm and rhythmanalysis as a conceptual and methodological means for tracing how work and workplaces take shape in space and time combined with Edward Casey's (2001) formulation of places as 'thick' and 'thin'. The chapter is based on empirical material collected through an audio-visual ethnography of London's Billingsgate fish market.

Lyon, D. Rhythmanalysis. In: Atkinson, P., Delamont, S., Williams, R. and Cernat, A. eds. SAGE Research Methods Foundations. Sage.
Last updated