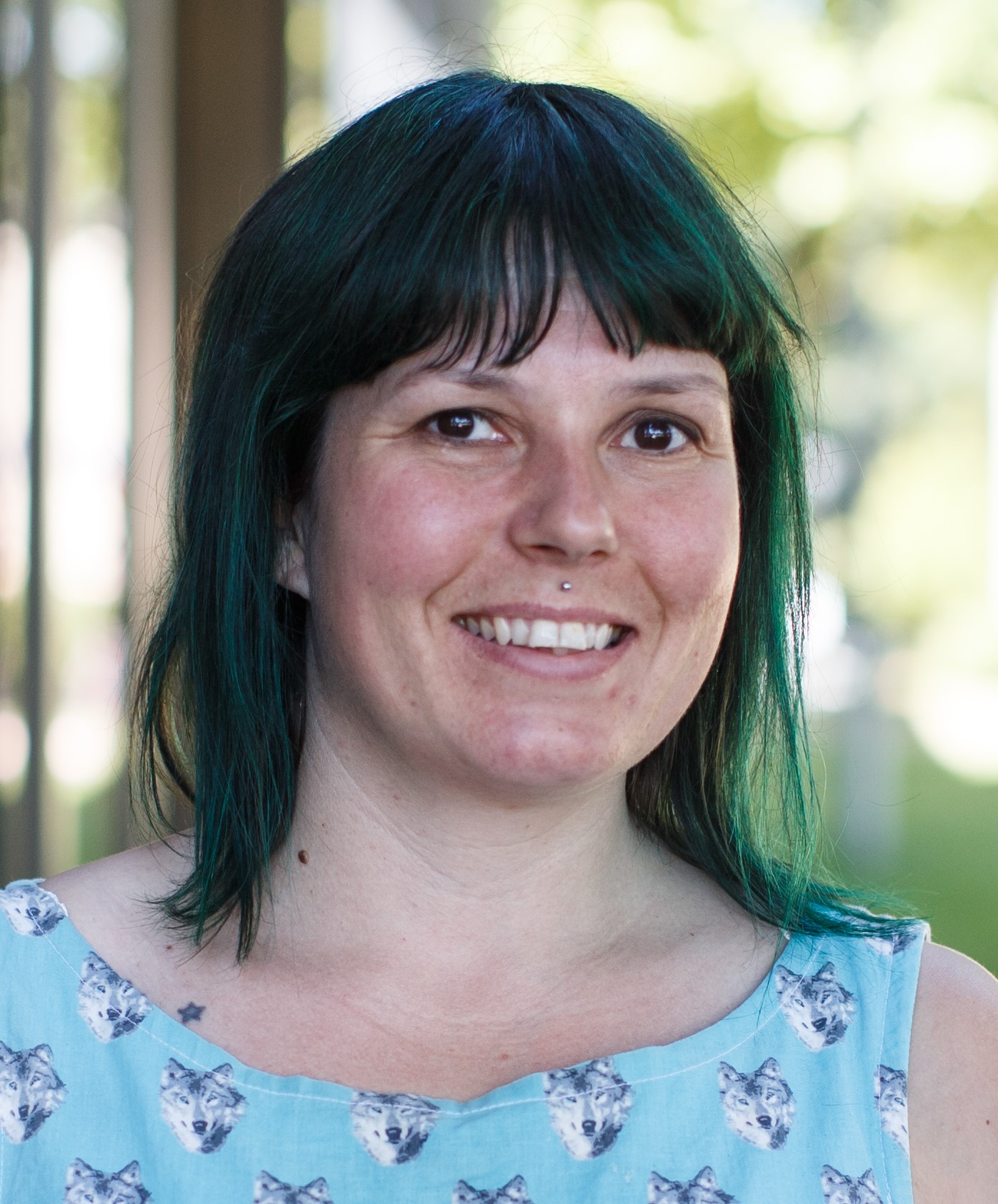 Dr Claire Bates
Honorary Research Associate
About
Dr Claire Bates has a dual role, working at Tizard as an Honorary Research Associate and as a Quality Analyst at Choice Support, a support provider organisation she joined in 2002.  

Claire has also worked with people with intellectual disabilities in a therapeutic role after gaining an MSc in Psychotherapeutic Counselling. Claire's PhD focused on partner selection for people with intellectual disabilities and its impact on intimate relationships. Claire is the founder of the Supported Loving Network which highlights the importance of good support around relationships for people with learning disabilities. 

Claire's is currently conducting research into bisexuality among people with learning disability and also meat consumption among people with IDD.

She has previously worked on a project which examines breast screening for women with intellectual disabilities, with a specific focus on women who lack capacity to consent.  
Publications
Article
McCarthy, M.

et al.

(2018).

"Put bluntly, they are targeted by the worst creeps society has to offer": Police and professionals' views and actions relating to domestic violence and women with intellectual disabilities

.

Journal of Applied Research in Intellectual Disabilities

[Online]

.

Available at

:

http://dx.doi.org/10.1111/jar.12503

.

Background
Little is known about the attitudes and practices of key personnel towards the domestic violence experienced by women with intellectual disabilities.
Method
An online survey was conducted of Police officers and health and social care professionals. A total of 717 Police and other professionals across a wide variety of UK sites responded. Research questions were focussed on direct experience, attitudes and responses.
Results
Approximately half of all respondents had direct experience of working with a woman with intellectual disabilities who had been through domestic violence. Professionals were more likely than the Police to see women with intellectual disabilities as being especially vulnerable. The majority of both professionals and Police believed women with intellectual disabilities were deliberately targeted by violent and abusive men.
Conclusions
More training is needed for both the Police and health and social care professionals specifically in domestic violence as it affects women with intellectual disabilities.

Bates, C. and Triantafyllopoulou, P. (2018).

Exploring the Impact of Mental Capacity on Breast Screening for Women with Intellectual Disabilities

.

Health and Social Care in the Community

[Online]

.

Available at

:

http://dx.doi.org/10.1111/hsc.12704

.

This study explores the impact of mental capacity in relation to breast screening for women with intellectual disabilities (ID) in the UK. Participation in breast screening is considerably lower for women with ID compared to the general population. Barriers to screening include poor mobility and behavioural difficulties. There is currently no research which primarily explores the relationship between mental capacity and breast screening for this group of individuals. This paper presents the results of a cross sectional survey of 131 women with ID supported by eight Social Care Providers within England and Wales. The data was collected between January 2017 and July 2017. The current research explores the decision-making process surrounding breast screening, considering the impact of associated risk factors during this process. Participants completed a specifically created survey addressing the aforementioned issues. The results indicated that women who lacked capacity, were less likely to engage in breast screening. It was also demonstrated that the process outlined in the Mental Capacity Act (MCA) (2005) was not always followed; women were not routinely assessed if there were doubts regarding their decision-making ability around breast screening and best interest meetings (BIM) were not always held if the person lacked capacity. In order to be able to generalise the current findings, further research is needed to gain a broader understanding of how professionals make decisions surrounding breast screening for women with ID if the individuals are unable to decide this independently.

Forrester-Jones, R.

et al.

(2017).

People with intellectual disabilities at the end of their lives: The case for specialist care?

Journal of Applied Research in Intellectual Disabilities

[Online]

30

:1138-1150

.

Available at

:

http://dx.doi.org/10.1111/jar.12412

.

Background: People with intellectual disabilities have a shorter life expectancy, but healthcare improvements mean that they are beginning to live longer, with associated health difficulties. This means that there is an urgent need to focus research on ageing as well as end-of-life care. This study aimed to explore a specialist intellectual disability service for older people who are dying and how it related to their quality of life and to costs associated with care provided.
Method: Data were collected for nine residents and 15 staff members of the specialist service. A single case study design with mixed methods including observations, interviews, standardized questionnaires and costs analysis was utilized.
Results: We found positive results regarding overall quality of life, although individuals had limited social networks. Placement fees paid by local health trusts and social services departments were slightly higher than the estimated cost of care reflecting good financial management by a small voluntary sector organization.
Conclusion: Whilst the philosophical arguments around "specialist" care persist, this service fills a gap in intellectual disability care provision.

Bates, C., Terry, L. and Popple, K. (2016).

Partner Selection for People with Intellectual Disabilities

.

Journal of Applied Research in Intellectual Disabilities

[Online]

:n/a-n/a

.

Available at

:

https://doi.org/10.1111/jar.12254

.

Background
The aim of this research was to understand the characteristics that adults with intellectual disabilities look for in a partner. There have been numerous studies that have explored partner selection for people without intellectual disabilities, but no research that specifically identified the traits valued in a partner by people with intellectual disabilities.

Method
In-depth interviews were conducted with eleven participants across two UK sites. All participants were adults with an intellectual disability who had been in a relationship with a partner for over a year. The narratives were analysed utilizing hermeneutic phenomenology, guided by the theory of Van Manen (1990).

Results
The findings highlighted that, regardless of age, participant's relationships typically developed within a segregated environment for people with intellectual disabilities over the past 10 years. People with intellectual disabilities expressed a wish to be loved, to be treated kindly and to have companionship. However, they did not place high value on attributes such as financial security, social status or intelligence.

Conclusions
The research demonstrated how poorly integrated people with intellectual disabilities are within mainstream society. Desired characteristics and expectations for participant's relationships were rooted in a shared history and culture, which was shaped by their intellectual disability and support needs.
Last updated