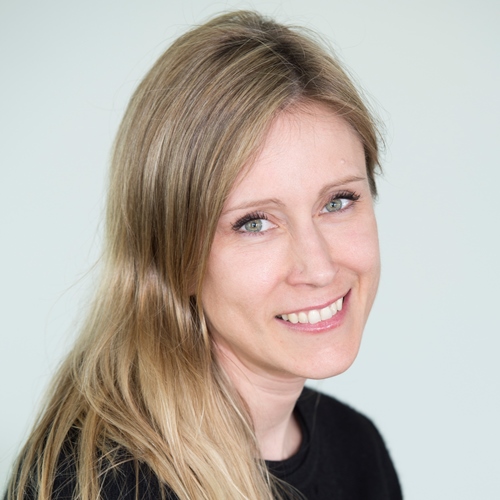 Dr Erin Sanders-McDonagh
Senior Lecturer in Criminology
Athena Swan Lead, SSPSSR
Director, Visual and Sensory Research Cluster
About
Dr Erin Sanders-McDonagh holds a double honours degree in politics and literature from the College of William and Mary (Virginia, USA), an MSc in Gender, Sexuality and Culture (University of London), as well as an MA in Research Methods and a PhD in Sociology (both awarded by the University of Nottingham). 

As a feminist public scholar with a commitment to radical and engaged pedagogic practices, Erin's research explores inequality in different forms. She has worked with a range of marginalised groups in recent research projects, including sex workers, young people at risk of sexual exploitation, women who have experienced sexual or domestic violence, and young offenders.

Erin has conducted research in Southeast Asia and is interested in exploring issues related to women's health and well-being in Thailand, Cambodia and Laos. 

Research interests
Current Research

Erin is working with the New Horizons Youth Centre on a three-year evaluation (funded by the Big Lottery) of their youth offending project. Over 100 young people who have engaged in offending behaviours have been interviewed over the course of the project, including violent offenders, young people who are on the London gangs-matrix, and young people at risk of violence. 

Erin has a strong commitment to working with scholars from across disciplinary boundaries and to moving research findings beyond academia into the public arena.

Erin has published on Sex tourism in Thailand and the Netherlands, Moral geographies of sexual spaces and places, Gentrification in London, Domestic violence and austerity in the UK, Prostitution and sex work policies, Austerity and the impact on vulnerable populations, Radical pedagogies and the Neoliberal University.

Recent research

Research Council Funding:
2014-2015 ESRC-DFID: ESRC-DFID Joint Poverty Scheme Gender Evidence Synthesis Analysis [Sarah Bradshaw (co-I) and Erin Sanders-McDonagh (co-I)]
2013-2015 British Academy/Leverhulme Small Grant: [with Jon Mulholland (Co-I), Nicola Montanga (Co-I), Erin Sanders-McDonagh(Co-I) 'Women in Nationalist Movements in the UK'
Knowledge and Enterprise Funding:
2015-2016 New Horizon's Youth Centre: Evaluation of the Creating Positive Futures Young Offenders Project [Erin Sanders-McDonagh (PI)]

2014-2015 Safer London Foundation: Evaluation of the Empower Programme [Erin Sanders-McDonagh (PI) – with Simon Harding, Anthony Goodman, Lucy Neville]

2014 West Midlands Police Force Area: Evidence Synthesis - A Review of Domestic Homicide Reviews in the West Midlands [Lucy Neville (PI) and Erin Sanders-McDonagh(Co-I)]

2012-2015 Tender Arts and Education: National Partnership Programme [Miranda Horvath (Co-I), Erin Sanders-McDonagh (Co-I), and Shola Apena-Rogers]

Teaching
Erin teaches modules on criminology and social research methods and contributes to a number of other undergraduate and postgraduate modules in the School. She also teaches on the Summer School in Urban Ethnography in Paris.
Supervision
Erin welcomes PhD applications from candidates with an interest in prostitution, sex tourism, sexual spaces, sexual violence and domestic violence.
Professional
Erin is involved in activities promoting gender equality. She is active in the Gender and Feminist Geography Research Group and the Space, Sexualities and Queer Research Group (both affiliated with the Royal Geographical Society). She is also a peer review panelist for the Equalities Challenge Unit, including the Advance HE Race Equality Charter and Athena SWAN Charter. 

Erin is on the editorial board of Sociological Research Online and regularly reviews for a number of journals including Environment and Planning C, Qualitative Research in Organizations and Management, European Journal of Women's Studies, Feminist Theory, Gender, Place and Culture, Sexualities, International Feminist Journal of Politics, Journal of Gender Studies, Sociological Research Online, the Sociological Review and Woman's Studies International Forum. 

Memberships 
American Association of Geographers

International Political Science Association

Society for Research in Higher Education

British Sociological Association

Royal Geographic Society

Fellow of the Higher Education Academy

Media
Erin has written articles for a number of news organisations, including The Conversation. Her work has appeared in international news outlets including Wired, the Telegraph, the Irish Independent, and the Irish Examiner. Recent activity includes:
2017 - Should Prostitution be illegal? (a Think Kent lecture video on YouTube)

2015 - Presentation to the Liberal Democrat Working Group on Consenting Commercial Sexual Activity

2015 - Presentation for the House of Commons Parliamentary Committee inviting evidence around decriminalisation policy and sex work in the UK (organised by the English Collective of Prostitutes): Video - Part 1; Video - Part 2 (YouTube)
Publications
Article
Bradshaw, S., Linneker, B. and Sanders-McDonagh, E. (2019). It's gender Jim, but not as we know it … A critical review of constructions of gendered knowledge of the global south. European Journal of Women's Studies [Online]. Available at: https://doi.org/10.1177/1350506819847233.

This article explores how research helps construct a certain type of 'gender' knowledge that arises from, informs and reinforces 'instrumentalist' gendered policy perspectives on development of the Global South. It uses a case study of research funded under the ESRC-DFID Joint Fund for Poverty Alleviation which awarded 122 grants amounting to £66.2 million (around US$88 million) between 2005 and 2015. From a systematic review of the awards a typology of gender inclusion and exclusion was constructed that found 60% of all awards mentioned gender or included some level of gender analysis. The subsequent synthesis of the evidence suggested that in only 30% of all awards was the gendered knowledge produced central to the study and/or focused on better understanding gender roles, relations and identities. Applying a Feminist Institutionalist lens, the study highlights how institutional ideas around gender are reflected in the funding call specifications, and in turn influence how researchers 'engendered' their research, and the type of gendered knowledge produced. It finds much of the new gendered knowledge produced out of the Joint Fund emerged from non-gender focused research often produced by non-gendered researchers. It suggests that as gender becomes mainstreamed into research, and as more researchers 'do gender', so research becomes, conversely, less 'gendered'. The 'new' gender knowledge produced may then merely evidence existing institutional policy positions rather than advance the policy agenda.

Sanders-McDonagh, E. and Davis, C. (2018). Resisting neoliberal policies in UK higher education: Exploring the impact of critical pedagogies on non-traditional students in a post- 1992 university. Education, Citizenship and Social Justice [Online] 13:217-228. Available at: https://doi.org/10.1177/1746197918793061.

In this article, we focus on how neoliberal performance metrics impact on non-traditional students at a modern university in England. We argue that the introduction of 'quality assurance' measures, such as the National Student Survey and the Teaching Excellence Framework, are driven by an ideology which purports to have student's best interests at heart by raising teaching standards, focusing on graduate employability and wider participation, but in fact works to discourage critical pedagogic practices that would allow for more democratic and dialogic spaces of learning. This article presents findings from one multi-modal qualitative case study at a particular higher education institution in London, where many of the students originate from highly deprived areas and frequently come from ethnic minority groups. We argue that the radical space of the classroom provides a unique opportunity for students to move into collective, dialogic, empathetic modes of learning that yield both normative measures of 'success' as well as more transformative measures. We maintain that critical pedagogies work to disrupt the neoliberal narrative that champions individual success and the student-as-consumer model, and by doing so, helps to redress the persistent inequalities that non-traditional students face in UK higher education settings.

Sanders-McDonagh, E. and Peyrefitte, M. (2018). Immoral geographies and Soho's sex shops: exploring spaces of sexual diversity in London. Gender, Place and Culture [Online]. Available at: https://www.tandfonline.com/doi/abs/10.1080/0966369X.2018.1453487?journalCode=cgpc20.

London's Soho, situated in the urban heart of the city has long been understood as both a cosmopolitan and diverse space where transgression and deviance, particularly in relation to the sex industry and sexual commerce, are constitutive of this area. Drawing on three years of ethnographic fieldwork, we add to some of the existing debates on sexual spaces in Soho by documenting the changes to the social/sexual landscape of sex shops in this area, and look to geographers interested in the spatial politics of gender and sexuality to understand the importance of this particular place. Looking at two particular sex shops in Soho, we argue that the spatial practices in this very specific part of the city encourage a disruption of traditional hierarchies that often govern gender and sexed practices, and invite women, LGBTQ and kink communities to inhabit more inclusive spaces of sexual citizenship

Sanders-McDonagh, E. and Peyrefitte, M. (2018). Space, power and sexuality: transgressing spatial boundaries and interstices of transgression. Gender, Place and Culture [Online] 25:325-333. Available at: http://dx.doi.org/10.1080/0966369X.2018.1454405.

The themed section consists of articles that explore the relationship between power and space in relation to gender and sexuality by looking at processes of transgression, subversion or expansion of normative spatial practices and narratives. Using a theoretical framework that draws out power and space within a more specific context of feminist and queer literature, the articles explore the possibility to transgress, subvert or expand norms at the interstices of spatial boundaries beyond traditional binaries and hierarchies. Collectively, the articles call for a continued theoretical and methodological focus into the importance of looking at everyday sites of struggles and resistance in the crevasses, the liminal zones of space. The transgression of spatialized norms of sexuality and gender present a transformative potential that should be recognized for its political significance but, we argue, with caution as heteronormative and heteropatriarchal norms too often remain de rigueur in a neoliberal context.

Sanders-McDonagh, E. and Neville, L. (2017). Too little, Too late: Domestic Violence Policy in the Age of Austerity. Discovery Society.

Sanders-McDonagh, E., Peyrefitte, M. and Ryalls, M. (2016). Sanitising the City: Exploring Hegemonic Gentrification in London's Soho. Sociological Research Online [Online] 21. Available at: http://dx.doi.org/ 10.5153/sro.4004.

This article will explore the gentrification of Soho, reflecting on ethnographic research undertaken in the area over the past fifteen months, to argue that the recent social, political, and economic changes in Soho must be understood in relation to private, marketized and globalized neoliberal capitalist forces. We argue that the changes to the area result in a heavily-weighted form of gentrification that works to actively and knowingly sanitize the city, removing 'undesirable' people and venues from the area. As such, we propose to define this process as 'hegemonic gentrification', and distinguish this from other forms of gentrification in order to understand the different processes that underpin these specific changes, and more broadly, it allows us to problematize these changes as regards to the 'right to the city', and to expand current understandings in a way that allows for a more nuanced analysis of urban gentrification and its impacts within neolibreral capitalism.

Sanders-McDonagh, E., Neville, L. and Nolas, S. (2016). From pillar to post: Understanding the victimisation of women and children who experience domestic violence in an age of austerity. Feminist Review [Online] 112:60-76. Available at: http://dx.doi.org/10.1057/fr.2015.51.

The dismantling of the welfare state across the United Kingdom (and indeed a number of other Western industrialised democracies, such as Canada and the United States) and the reductions to welfare provisions and entitlements are having a detrimental impact on women's equality and safety. Towers and Walby argue that the recent cuts to welfare provision in the United Kingdom, particularly for women's services, could lead to increased levels of violence for women and girls. This paper makes the argument that female victims of domestic abuse experience violence on two levels: first, at the intimate/personal level through their relationship with an abuser and, second, at a structural level, through the state failing to provide adequate protection and provision for women who have experienced violence in intimate relationships. Using a specific example of post-violence community services delivered to both the children of women who have experienced domestic violence and the women themselves, this paper draws on empirical research carried out in 2010-2011 with London-based third-sector and public sector organisations delivering the Against Violence and Abuse Project 'Community Group Programme'. We argue that the lack of services for women involved in, or exiting, a violent relationship can amount to state-sanctioned violence, if funding is withheld, or indeed, stretched to breaking point. © 2016 Feminist Review.

Sanders-McDonagh, E. (2015). Porn by any other name: Women's consumption of public sex performances in Amsterdam. Porn Studies [Online] 2:329-341. Available at: http://dx.doi.org/ 10.1080/23268743.2015.1100092.

This paper draws on ethnographic research conducted in Amsterdam, exploring the ways in which women tourists engage with public sex performances, drawing comparisons between these types of shows and other types of pornographic materials. Empirical data collected in Amsterdam, focusing on women's visual consumption of public sex performances at a well-known tourist sexual theatres that features live sex (including vaginal penetrative sex and oral sexual encounters for/by men/women, as well as masturbation and other highly sexualized acts), suggests that sex shows are positioned as legitimate sexual entertainment for men, women, and couples, and that a wide range of tourist women from different backgrounds visit these shows in substantial numbers. By attempting to unpick the ways in which women visually consume public sex performances, and thinking about this in relation to broader discussions around pornography and the literature around women's consumption practices, this paper will argue that many of the current understandings of pornography consumption as an androcentric activity fail to recognize women as active sexual, visual agents. Women's engagement with sex shows in Amsterdam complicates the various ways in which visual consumption of pornography might occur, and opens up questions about the social and gendered practices of watching sex.

Sanders-McDonagh, E. (2014). Conducting "Dirty Research" with extreme groups: Understanding academia as a dirty work site. Qualitative Research in Organizations and Management [Online] 9:241-253. Available at: http://dx.doi.org/10.1108/QROM-01-2013-1131.

Purpose – The purpose of this paper is to explore dirty work sites within an academic context.Working with particular "unloved" groups (Fielding, 1993) can present a number of challenges to researchers, and if professional boundaries are not carefully maintained, researchers can be seen as "dirty workers" within an academic context.
Design/methodology/approach – The paper draws a qualitative research project that explores women's involvement with nationalist movements in the UK.
Findings – Researching "unloved" groups, and in particular racist organizations, presents a number of potential emotional and professional, and can render researchers "dirty workers" if clear professional boundaries are not maintained.
Originality/value – Examining academia and some academic research as a dirty work site adds to existing literature (Kreiner et al., 2006) that suggests any occupation can have a "dirty work" element that must be negotiated. This paper presents new challenges for managing spoiled "dirty" identities,
and suggests that identity management is context-specific.

Peyrefitte, M., Sanders-McDonagh, E. and Weicht, B. (2010). ENQUIRE – a (Self-)Reflexive Journey. European Political Science [Online] 9:131-140. Available at: http://dx.doi.org/10.1057/eps.2009.41.

This article explores the more obvious processes related to establishing a postgraduate journal and more basic, general questions about the research process, the academic community, being a researcher, and in particular the place of postgraduates in academia. These various aspects will demonstrate the relevance and opportunities the journal Electronic Nottingham Quarterly for Ideas, Research, and Evaluation (ENQUIRE) can provide, not only for postgraduates but also for the academic world in general. ENQUIRE hopes to serve as a base for more reflective, interactive and engaged social sciences, and we are convinced that postgraduate researchers can be highly influential in this process.
Book
Sanders-McDonagh, E. (2016). Women and Sex Tourism Landscapes. [Online]. UK: Routledge. Available at: https://doi.org/10.4324/9781315747385.

Sexual spaces, normally inhabited by (mostly) female sex workers, are understood as masculine spaces, and positioned for and around male consumers. However, red light zones and public sex performances in both Thailand and Holland are being explored and visually consumed by female tourists in significant numbers. Their presence in red light districts and sexual venues is at odds with the ways in which sexual spaces have normally been positioned.

Woman and Sex Tourism Landscapes explores female tourists' interactions with highly sexualized spaces and places in two very different contexts: the Netherlands and Thailand. Addressing this incongruence, this text explores the ways in which these spaces are constructed, and examines the different relations that govern the management of, and female tourist interactions with these liminal,sexual zones. Ethnographic data collected in both countries suggests that far from being male-centred spaces, the red light districts and associated sexual entertainment venues are very much open to female tourists. Drawing on this research the author argues that some women are indeed interested in exploring sexualized zones, challenging assumptions about women's involvements with sexual space. Thinking specifically about the visual nature of women's sexualized experiences, the analysis draws on a range of different theoretical understandings that address power, privilege, and the gaze.
Book section
Sanders-McDonagh, E. (2018). Women's Support for UKIP: Exploring Gender, Nativism, and the Populist Radical Right (PRR). In: Gendering Nationalism: Articulating Nation, Gender and Sexuality. London: Palgrave MacMillam, pp. 203-219. Available at: https://doi.org/10.1007/978-3-319-76699-7_11.

In her chapter on the UK Independence Party (UKIP), Erin Sanders-McDonagh explores the views of female UKIP supporters and adds to existing literature on the importance of nativism within the populist radical right (PRR). Nativism has often been seen as a key factor in determining electoral support for PRR parties, and women in this sample are clearly attracted to UKIP as a result of their adherence to nativist ideas. Drawing on in-depth interview data, she argues that women who support UKIP interpolate nativism in highly gendered ways—with Muslim women specifically seen to be a threat to 'British' culture and values. She looks at the shift from the 2014 UKIP Manifesto to the 2017 Manifesto, drawing attention to the ways in which Islamophobic sentiments creep in. Sanders-McDonagh highlights the consonance in the official discourses of UKIP and the anti-Muslim expressions in the interview data and argues that examining these shifts in political ideologies can reveal important aspects of the nature of gendered political dynamics.

Nolas, S., Sanders-McDonagh, E. and Neville, L. (2018). Gimme Shelter? Exploring the Concept of Community in Domestic Violence Service Provision. In: Feminism and the Politics of Childhood. London, UK: UCL Press, pp. 225-240. Available at: https://www.jstor.org/stable/j.ctt21c4t9k.22?seq=1#page_scan_tab_contents.

Sanders-McDonagh, E. and Neville, L. (2018). Gentrification and the Criminalization of Sex Work : Exploring the Sanitization of Sex Work in Kings Cross with the use of ASBOs and CBOs. In: Sanders, T. and Laing, M. eds. Policing the Sex Industry: Protection, Paternalism and Politics. London, UK: Taylor & Francis, pp. 225-240.

Sanders-McDonagh, E. (2010). Situating the Female Gaze: Understanding (Sex) Tourism Practices in Thailand. In: New Sociologies of Sex Work. Surrey: Ashgate.
Edited book
Mulholland, J., Sanders-McDonagh, E. and Montanga, N. eds. (2018). Gendered Nationalism : Intersections of Nation, Gender and Sexuality in the 21st Century. [Online]. UK: Palgrave Macmillan. Available at: https://doi.org/10.1007/978-3-319-76699-7.
Research report (external)
Sanders-McDonagh, E. (2016). Safer London Empower Project Evaluation. Safer London and Middlesex University.

Sanders-McDonagh, E., Apena Rogers, S. and Horvath, M. (2015). Evaluation of the Tender Healthy Relationships Project: Final Report. Middlesex University and Tender Project for the Arts.

Bradshaw, S., Nussy, C. and Sanders-McDonagh, E. (2015). ESRC-DFID Evidence Synthesis Review Report: Gender. ESRC-DFID.

Neville, L. and Sanders-McDonagh, E. (2014). Domestic Violence Homicide Review: An Evidence Review Report for the West Midlands Police Force Area. Middlesex University.

Sanders-McDonagh, E. and Neville, L. (2012). Women's Open Spaces Project: Evaluation Report. Middlesex University and New Horizons.

Nolas, S., Neville, L. and Sanders-McDonagh, E. (2012). Evaluation of the AVA Community Group Programme for Children and Young People: Final Report. Middlesex University and Against Violence and Abuse.

Lyle, D. and Sanders-McDonagh, E. (2010). Creating a Stronger Community: An Evaluation of Action for Kids Programmes. Middlesex University.

D'Angelo, A., Sanders-McDonagh, E. and Burkmar, R. (2010). Migrant and Minority Community Organisations: Funding, Sustainability and Ways Forward. Middlesex University.
Review
Sanders-McDonagh, E. (2013). Rebuilding lives after domestic violence: understanding long-term outcomes. Community, Work and Family [Online]:435-436. Available at: http://dx.doi.org/10.1080/13668803.2013.797781.

Sanders-McDonagh, E. (2011). A Mexican Border Prostitution Community During the Late Vietnam Era: La Zona. Archives of Sexual Behavior [Online]:1069-1070. Available at: http://dx.doi.org/10.1007/s10508-011-9809-2.
Last updated