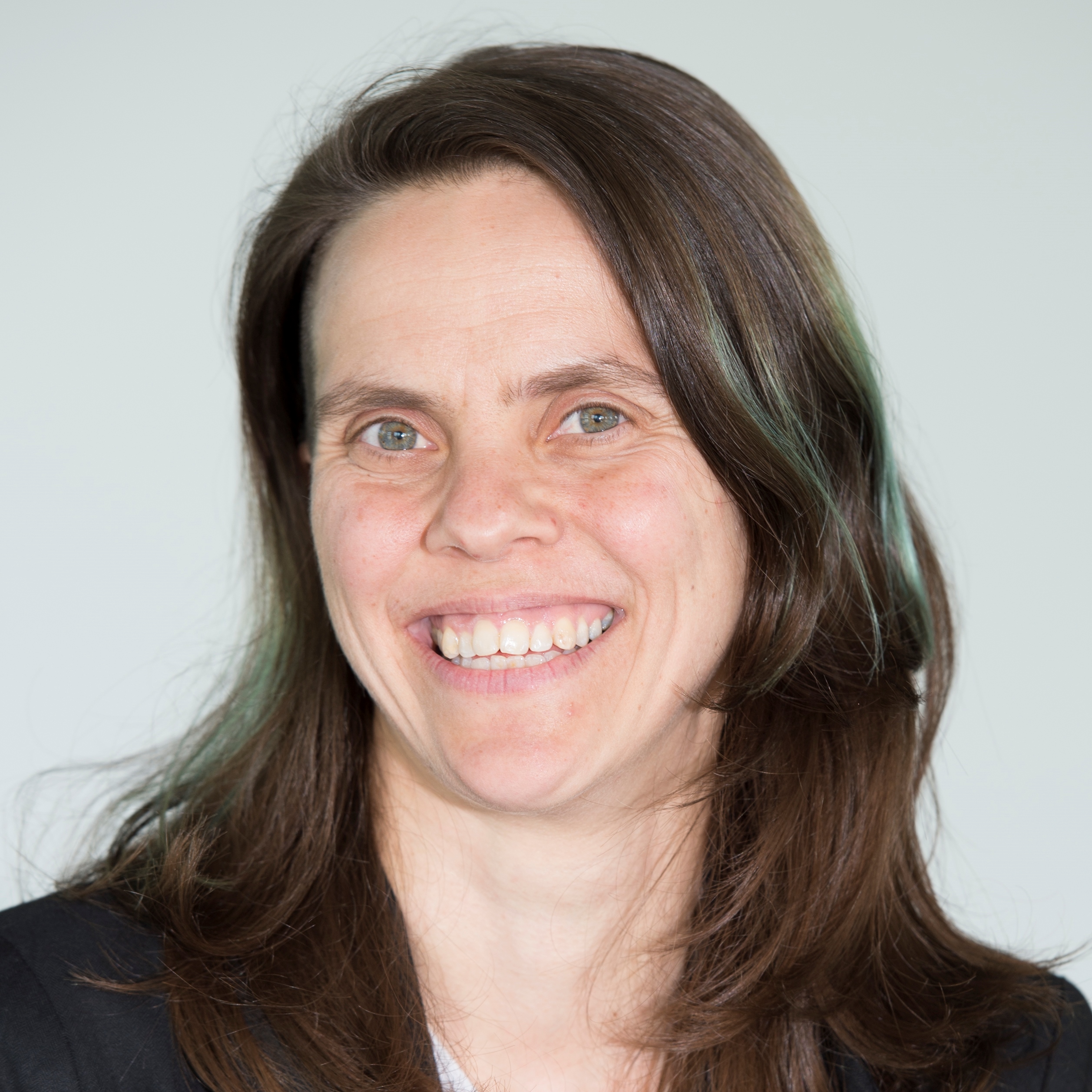 Dr Trude Sundberg
Lecturer in Social Policy
Joint-coordinator, Q-Step Centre
About
Dr Trude Sundberg completed her PhD at the University of Kent, MSc in Comparative Politics (Research) at the London School of Economics and Political Science and Mphil in Political Science at the University of Oslo.  She joined the School of Social Policy, Sociology and Social Research in September 2012. 

Dr Sundberg's work focuses on three main areas.  Firstly, the welfare legitimacy and the values, attitudes and perception underlying and supporting different types of welfare arrangements across the world. This involves work on several research strands, including the deservingness and stereotyping of welfare claimants and comparative views of government responsibilities in East-Asia, China and Europe. 

Secondly, she examines reactions to and the lived experiences of attitudes, stereotypes, values and perceptions held by the public and by those facing the consequences of these. This has led her to research Chinese feminism as well as the lived experiences of LGBTQ+ individuals in China. 

The third focus of Dr Sundberg's work is to improve research methods research through radically inclusive and innovative research methods. She has conducted research on systematic review methodology and the 'what works' tradition. 

In relation to this, she is currently developing a new, large project on Water Security in South Asia, together with community members in South Asia, and colleagues at the Freie Universitat Berlin and the University of Connecticut. For more information see the project website. 

She is part of the University of Kent's Q-Step Centre, and is a former Joint Coordinator. She has a leading role in establishing the centre, which is now a unique, critical quantitative methods centre combining innovative teaching and applied social sciences to benefit secondary education students, our own students and the wider population in Kent.  For any questions on the centre's work email qstep-info@kent.ac.uk 

Research interests
Dr Sundberg has a wide range of research interests with an emphasis on cross-national views and the effect of negative attitudes, stereotyping, values and perceptions affecting vulnerable groups. She has conducted research projects on comparative welfare state attitudes, deservingness, immigration and social research methods. The last few years her research has focused on public views and the lived experiences of particular vulnerable groups in Mainland China. This research on 'two sides' ('holders' and 'receivers') of attitudes, stereotypes and perceptions prompted a study of feminists, to understand the reactions to value and attitude systems in the societies researched. She is currently working on projects emphasising and developing research methods that are inclusive, community driven and critically reflect on the role of the social researcher. 

Her main interests include 
The relationship between immigration and welfare legitimacy

Research on stigma of welfare claimants, and deservingness in a welfare state setting

Comparative welfare attitudes in Europe, East-Asia, China and North America

The impact of political and welfare institutions on welfare attitudes

The lived experiences of stigma, stereotypes and negative perceptions and attitudes by LGBTQ+ individuals and groups

Chinese feminism

The development of and use of innovative research methods, with an emphasis on them being critical, radically inclusive and community driven.

Teaching
At undergraduate level, Dr Sundberg teaches social research methods. At postgraduate level, she teaches critical social research.
Professional
Editorial board membership 
Memberships
Social Policy Association UK

International Political Science Association

Publications
Article
Sundberg, T. (2016). In Difference We Grow. Discover Society [website] 29. Available at: https://discoversociety.org/2016/02/02/in-difference-we-grow/?fbclid=IwAR0SBm1npVqwWhBSWb3eNsTxFH_XU6yCW8Hj6lZHKAA0OMUWjBje4ZmyMag.

A 62 year old woman is pulled out of the bus she is travelling on and beaten up. Why? Because she has dark skin and head scarf. In a different country, at a different time a disabled person is doing her shopping at her local supermarket with a friend, and when asking a question to the shop assistant, the shop assistant turns to her friend to answer the question. In another location, a recently unemployed man opens the newspaper and sighs, another day, another headline about lazy welfare claimants.

These three stories have something in common. They all relate to how our negative stereotypes of certain groups in society affect people's daily lives, and reflect an overall lack of solidarity and concern for some groups in society.

This is particularly important to emphasize in the wake of the latest terrorist attacks in Paris, where governments again are faced with a choice, a choice of dividing or uniting. Should they choose to target certain groups, associating them with labels and stereotypes, and, as a result, divide societies further? Or, should they seek to use rhetoric that unites? Attitude research shows that media coverage and language, political rhetoric as well as policies associating certain groups with negative stereotypes can lead to divisions and negative stereotypes amongst the wider public. In other words, negative stereotypes used in the media, by politicians and in our daily lives have real consequences not only for individuals' lives but also for the concern people in societies show for each other.

Sundberg, T. (2014). Attitudes to the Welfare State: A Systematic Review Approach to the Example of Ethnically Diverse Welfare States. Sociological Research Online [Online] 19. Available at: http://dx.doi.org/10.5153/sro.3337.

There has been a growing interest in and expansion of research on welfare attitudes and the legitimacy of welfare states as they face both internal and external pressures at social, political and economic levels. The number of cross-national surveys is steadily increasing and many studies examine developments in social provision and public attitudes towards welfare. However, there is a lack of a clear and comprehensive overview of knowledge about tendencies in support for the welfare state in light of these pressures. Moreover, there is a lack of understanding of what impacts variations in attitudes and the relationship between attitudes and other constructs such as perceptions, values and stereotypes, which all form part of support for the welfare state. The article reports on findings from a project using tools from the systematic review tradition in an innovative way to achieve a comprehensive and systematic overview of current knowledge. The article has three main contributions; firstly, it adds to our understanding of the relationship between attitudes, perceptions, beliefs, stereotypes and values, secondly, it adds to attitude theory and thus enhances our understanding of welfare attitudes and lastly it illustrates how it achieves the first two through applying adapted tools from the systematic review tradition. Systematic Review as a method originated in natural science and medicine, and the paper examines how it can be successfully transferred to issues in social science. The article argues in favour of emphasising the importance of differentiating and investigating what is known and not known by examining the relationship between immigration and support for the welfare state. Thus, an adapted systematic review is found to enhance our understanding of trends in welfare support by use of theoretically framed research synthesis.

Taylor-Gooby, P., Gumy, J. and Sundberg, T. (2014). Can 'New Welfare' Address Poverty through More and Better Jobs?. Journal of Social Policy [Online]:1-22. Available at: https://doi.org/doi:10.1017/S0047279414000403.

Sundberg, T. and Taylor-Gooby, P. (2013). A Systematic Review of Comparative Studies of Attitudes to Social Policy. Social Policy & Administration [Online] 47:416-433. Available at: http://dx.doi.org/10.1111/spol.12027.

Systematic review (SR) is often promoted as a 'best practice' method to inform both policy-making and policy-evaluation in social policy in the light of the ever-growing volume of research. This article considers an innovative use of the method to advance and refine academic knowledge and illustrates this through a small-scale study of the literature on attitudes to welfare. SR relies on rapid, structured searches of large quantities of material. However, the method has encountered criticism. The article calls for a greater degree of reflection in terms of possible bias in SRs. A pilot using tools from SR methodology to survey attitudes towards social policy is used to demonstrate the problems. These include the US bias of major databases, and weaker reporting of book publications than of articles. SR may help to advance knowledge in social policy, but researchers need to be aware of its weaknesses and possible biases.
Book section
Sundberg, T. (2017). Systematic reviews in social policy evaluation. In: Greve, B. ed. Handbook of Social Policy Evaluation. Cheltenham, UK: Edward Elgar Publishing, pp. 100-118. Available at: http://dx.doi.org/10.4337/9781785363245.00012.
Internet publication
Sundberg, T. (2014). The Negative Campaigning in Rochester and Strood May Have Long-Lasting Implications for Attitudes towards People and the Poor [internet blog]. Available at: https://blogs.lse.ac.uk/politicsandpolicy/the-negative-campaigning-in-rochester-and-strood-may-have-long-lasting-implications-for-citizens-attitudes-towards-immigrants-and-the-poor/.

What impact may the Rochester and Strood campaign, which was primarily about immigration and its impact on the welfare system, have on the way its citizens perceive and interact with one another? Trude Sundberg looks at the research and argues that political campaigns coloured by anti-person sentiments potentially have a long-lasting negative impact on citizens' concern towards the living conditions of others in their community, particularly impacting their judgement of the poor and negativity towards people.
Thesis
Sundberg, T. (2014). A Crisis in Welfare Legitimacy? A Review of citizens' Support for the Welfare State in Times of Change.
Forthcoming
Mukherjee, S., Sundberg, T. and SchüttB. (2019). Issues, Dimensions and Approaches of Assessing Urban Water Security in Developing and Emerging Countries: An Inclusive Perspective. In: Sikdar, P. ed. Environmental Management: Issues and Concerns in Developing Countries. Springer.

Urban water security addresses various water challenges in a city including its urban and peri-urban area where the problems are not only depending on its physical water availability in a straightforward manner but also on its relations to and influences by social, cultural, economic and political factors. Hence, this chapter takes a review approach and aims to unravel the biophysical and socio-cultural relationships that shape the urban water security from an emerging country perspective, exploring the implications of including social and environmental changes and the possibilities in achieving urban water security. We will show that, although several concepts and approaches have emerged focusing on issues such as water-energy-climate nexus and urban water sustainability, most of these approaches fail to consider social perspectives and their relationship with bio-physical environment at a micro level. Existing urban water evaluation approaches are not holistic; often focusing more on bio-physical and technical factors (such as water supply and drainage systems within urban areas) rather than evaluating the entire socio-eco-hydrological performance of the urban area. They currently do not account for the multiple functions of water as a resource across the urban landscape and do not consider the interwoven relations between water and social, cultural, political and economic factors. This constrains our ability to measure what influence on water security, design interventions and manage urban areas in ways that may achieve overall water security. Whilst these approaches can show how components of urban areas' water systems are performing along the dimensions of water supply and drainage systems, a comprehensive framework is needed to frame the problems, monitor or inform progress that accounts for the wide range of factors and associated issues that impact overall water security. This will in term impact the chances of successfully and sustainably addressing issues of urban water insecurity. The chapter first discusses the various dimensions, measurement approaches and indicators used in similar research. In the second part, we propose a comprehensive framework for measuring and evaluating water security for the cities, particularly for emerging countries, in a holistic manner aiming to contribute positively to the future planning and management of sustainable urban water security.
Last updated