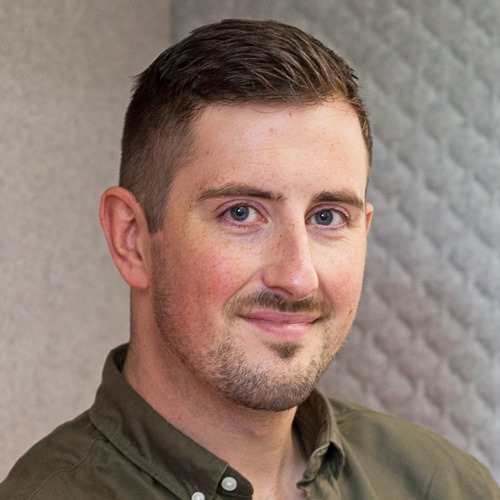 Dr Michael Mills
About
Michael has been working as a Lecturer in Criminology in the School of Social Policy, Sociology and Social Research since 2016, teaching across all stages of the undergraduate criminology programmes and on the MA in Criminology. He is also the Common Studies Sessions Co-ordinator for the MA in Criminology programme. 

Michael studied for an undergraduate degree in Criminology and Sociology at Kent, winning the School's Canterbury Campus Prize for Best Criminology Dissertation. He continued his studies at Kent and received a distinction for a Masters in Methods of Social Research and completed a PhD in Criminology that focused on the American phenomenon of 'Doomsday' prepping (titled 'Witness to the American Apocalypse? A Study of 21st Century 'Doomsday' Prepping'). 

Research interests
Michael's research interests centre on American 'Doomsday' prepping. Prepping is a primarily American practice undertaken by individuals and small groups who develop survival skills and store food, water, and weapons for the purpose of surviving future crisis or social collapse. 

His work engages with a lack of scholarly knowledge on prepping, which has resulted in this phenomenon being understood through media-driven stereotypes and theories of older survivalist activity. Such understandings suggest that prepping is apocalyptic, millenarian, politically-extreme, and typically emerges from anti-Semitic, anti-government, radical religious and White Supremacist movements on the outermost fringes of American culture. His work offers a counter to this narrative, demonstrating that in many ways – including politically – prepping has evolved to become a much more mainstream phenomenon than many outsiders imagine. The research has involved ethnographic and survey-based studies involving hundreds of American preppers, and attendance at prominent prepping conventions, and has been ongoing since 2014. 

Outside of Michael's work on prepping, his research interests more broadly address themes around cultural criminology, political extremism, American political and right-wing culture, late modernity, risk and graffiti writing.
Teaching
Undergraduate Teaching 
Postgraduate Teaching

Professional
Michael is on the Editorial Board for the Journal of Extreme Anthropology, and has peer-reviewed for several journals (including Tijdschrift over Cultuur & Criminaliteit, European Journal of American Culture, Transactions of the Institute of British Geographers, and Journal of Extreme Anthropology). 

Michael is a member of the British Society of Criminology and the British Sociological Association.  


Media

Michael has given advice to the BBC1 documentary series Miriam's Big American Adventure (starring Miriam Margoyles) regarding its attempts to depict American prepping. 

News articles:


Publications
Article
Mills, M. (2018). Preparing for the unknown… unknowns: 'doomsday' prepping and disaster risk anxiety in the United States. Journal of Risk Research [Online]. Available at: https://doi.org/10.1080/13669877.2018.1466825.

This article examines the collapse-based thinking energising "doomsday" prepping: a growing American phenomenon centred on storing food, water, and weapons for the purpose of surviving disasters. Existing understandings of prepping indicate that its practitioners are driven to prepare by peculiar and delusional certainty that apocalyptic collapse will occur in the near future. This view, however, has not yet been tested by empirical research. This article draws on ethnography with thirty-nine preppers in eighteen American states to present a new understanding of this phenomenon, as it shows prepping consistently being practiced in the absence of both apocalyptic predictions and certainty regarding the future occurrence of disaster. Demonstrating that preppers' activities are undergirded by precautionary projections around numerous non-apocalyptic "threats", the article argues that prepping principally responds to uncertain anxieties around disaster risks. Moreover, it establishes that these imprecise anxieties are regularly influenced by preppers' consumption of disaster-based speculation in mainstream news media – showing that their concerns tend to emerge in response to numerous disaster risks that are widely reported and recognised in wider American culture, rather than marginal conceptions of "threats". The article therefore contends that, rather than being a marginal apocalyptic practice, prepping is a phenomenon with clear, previously unacknowledged links to broader risk communications and concerns in the 21st century United States – one that must be understood as a reflection of the broader resonance of disaster-based speculation and uncertainty in this cultural context.
Last updated