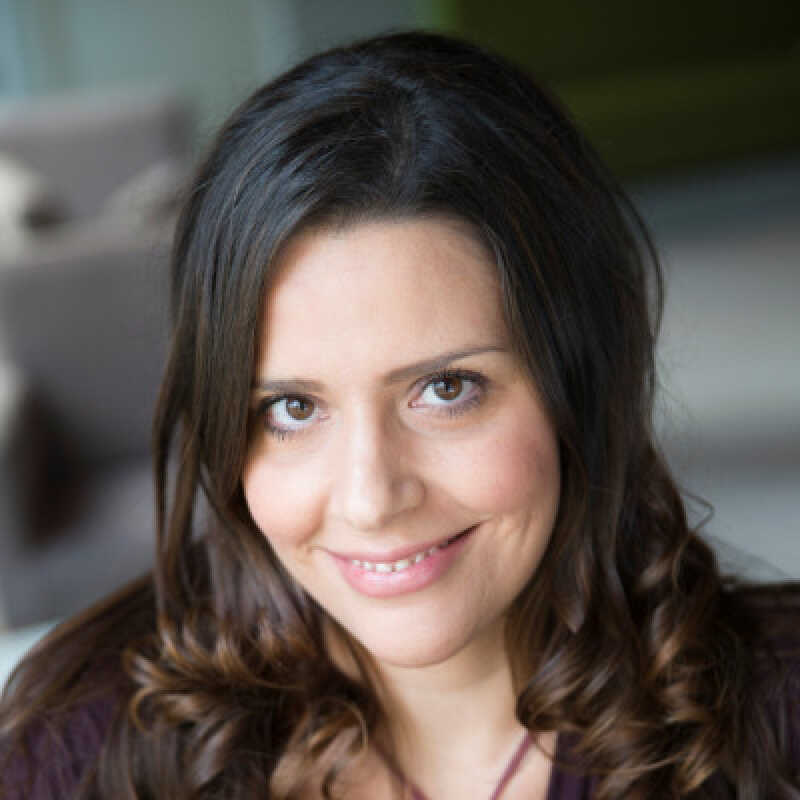 Dr Afroditi Pina
Reader in Forensic Psychology
Director of Graduate Studies (Research)
University of Kent Harassment Contact Network Chair
About
Afroditi is a Reader in Forensic Psychology and Director of Graduate Studies and Research. Afroditi conducts research in forensic and social psychology on the broad areas of sexual violence, gender equality and victimisation.
Research interests
Online and offline harassment, sexual harassment, and sexual aggression:


Afroditi has conducted work on image-based abuse, identifying characteristics of perpetrators and impact. She has also researched sexual harassment victims, coping strategies adopted by these victims, emotional impact of harassment as well as perpetration of harassing behaviours.


She has also published work on rape myth acceptance, negative emotions (anger, fear and sadness), management of sex offenders in the community and access and exposure to pornography.


She is currently conducting research on Image-Based Sexual Abuse as well as cyber-harassment, stalking and technology-facilitated intimate partner violence.


Sexual and self-objectification:

She has published work on self-objectification and its effects on intentions to pursue cosmetic surgery as well as the effects of sexual objectification on rape victim blaming and perceived suffering of rape victims.
Supervision
Afroditi is interested in examining the psychological explanations for people's attitudes and behaviours that pertain to the topics of Image-Based Sexual Abuse, Technology Facilitated Sexual and Intimate Partner Violence, Cyberstalking, Online Racial and Gender Harassment and Hate Speech

Current students
Ben Saunders (Private funding): TBA
Jenna Harewell (GTA scholarship)
Past students
Dr Kayleigh Parratt (2020): Rape myths, and victim and perpetrator empathy: An analysis of situational, personal and professional characteristics on perceptions of rape within the Police Service
Dr Phoebe Smith (2020): Creatively exploring the implicit component of implicit theories
Dr Arielle Sagrillo Scarpati (2018) (CAPES Foundation): The role of culture and morality on men's acceptance of sexual aggression myths and perpetration of rape in Brazil and the United Kingdom
Dr Tom Page (2015): Sexual harassment: Investigating the role of social-cognitive mechanisms and group-based emotions
Professional
Grants and Awards
2014
Cameron, L., Pina, A., Calogero, R. & Sutton, R.
Children's experiences of gender: Literature review and scoping study for the Office of the Children's Commissioner (May-July 2014).

£12,333
2014
Pina, A.
"Watching me watching you" The development of a cyber-harassment proclivity scale.
University of Kent Social Sciences Faculty Small Grants Scheme (May 2014-May 2015)

£3,038
2014
Pina, A.
Interdisciplinary Workshop on Internet Safety and Cyber-Harasssment Research.
School of Psychology Seed Fund (April 2014-April 2015)
£1,000
2013
Horvath, M., Alys, L., Massey, K., Pina, A., Scally, M. & Adler, J.,
A Rapid Evidence Assessment on the Effect that Access and Exposure
to Pornography has on Children and Young People. Office for the Children's Commissioner

OCC Inquiry into child sexual exploitation in gangs and groups (CSEGG)

£24,995
2012
Pina, A.
Front-line care workers' experiences of sexual harassment in secure units and
mental health hospitals in the South East of England.
University of Kent Social Sciences Faculty Small Grants Scheme
£2,708
2010-12
Gannon, T.A., Wood, J.L., Pina, A., & Vasquez, E.
Ministry of Justice
Evaluation of the Mandatory Polygraph Pilot
£324,417
Professional memberships
2017-2021: Editor in Chief: Journal of Sexual Aggression
2015-Present Editorial Board Member of Journal of Sexual Aggression
2019-Present: Editorial Board Member of Sex Roles
2019-present: Image-Based Abuse Research List member
2015-present: Sexual Violence Against Students Steering Group Member
2015-2017: Associate Editor of Journal of Sexual Aggression
2014-present Associate Editor of Women's Studies International Forum
Last updated