Don't forget!
You must bring your ID card to each in person exam.
Your exam number can be found in two places:

KentOne student ID card
Your exam number will be in red on the front of your ID card.
If you have lost yours, please order a new ID card.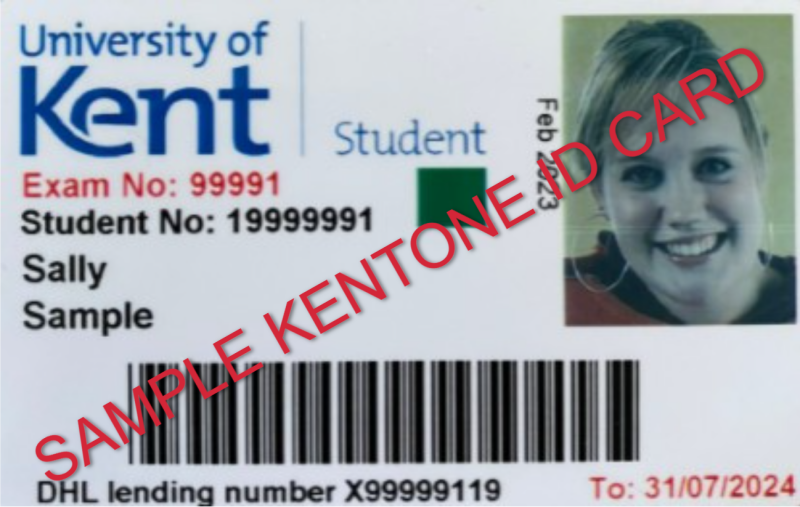 KentVision
Alternatively, your exam number can be found in KentVision. Click My Details and then click My Course Details. Your exam number is found on the penultimate row.