Global Engagement at University of Kent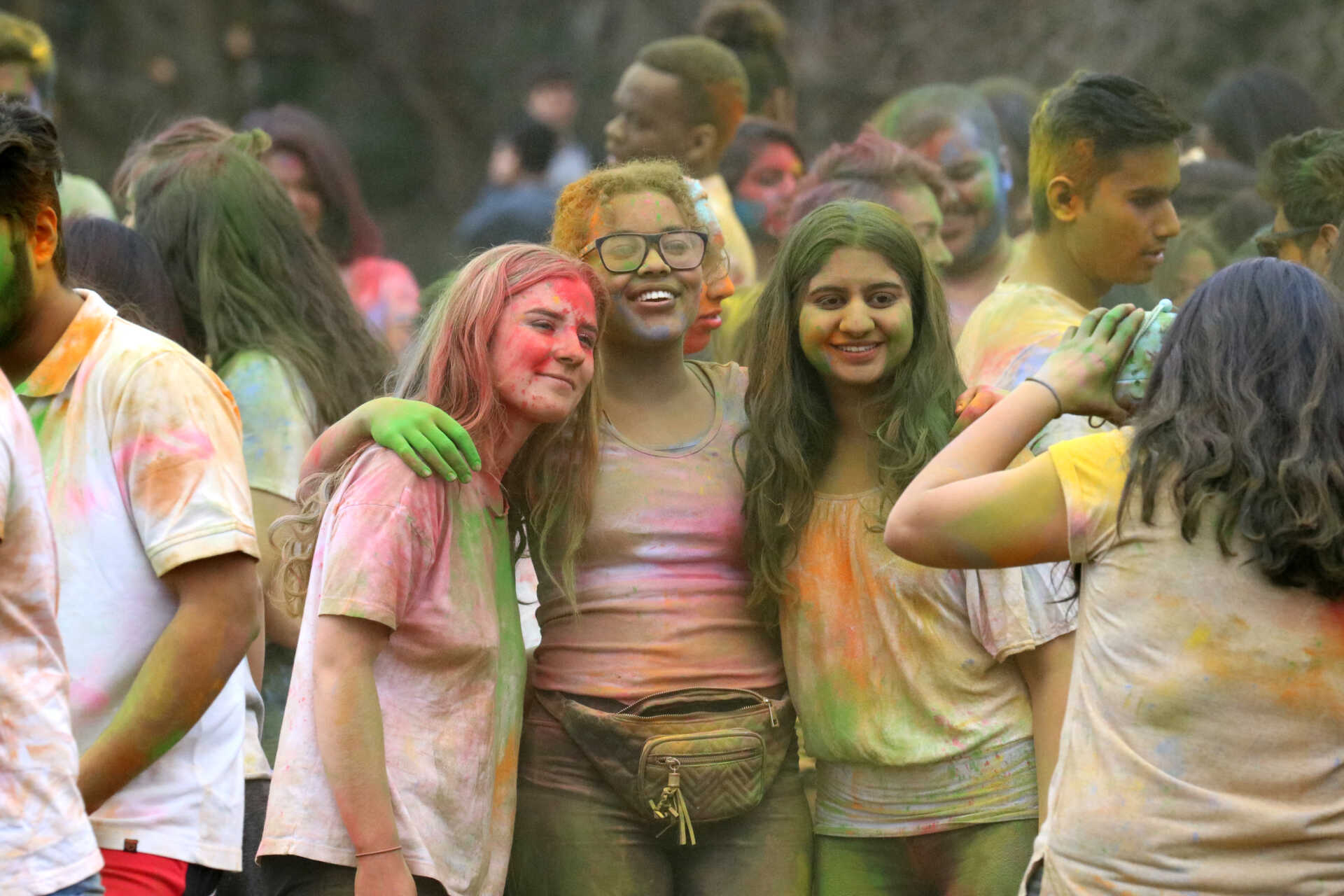 Global Engagement
Kent's international links allow staff and students to enhance their experience through contact with different countries, cultures and experiences.
The University of Kent has long-standing partnerships and collaborative links covering teaching or research with a large number of prestigious Higher Education Institutions across the globe. Visits to partners provide opportunities to exchange ideas and good practice and gain insights into the HE/business culture in other countries.
Many students studying at Kent undertake international placements or other academic activities throughout the EU, Africa, Asia, the Middle East and both North and South America. There are also a number of projects providing on-campus and digital activities for students to engage with internationalisation.
Global Impact
The University of Kent's strong global impact is based on our external networks, partnerships with leading universities in Europe and around the world, and our staff, students and alumni. Our key strengths stem from the activities listed below:
Strategic international relationships
Partnerships and exchanges with over 350 universities around the world
International networks
Engagement with international funding programmes
Academic programmes with student placements
International double awards
Internationalisation and research
International student experience
Internationalisation at Home activities
Internationalisation of the Curriculum
Scholarships for top international students
International alumni groups and networks
Staff from around the world
European centres
European Commission award
Quotation
Hear from our students
Kent students talk about 'Going Abroad' as part of their studies at Kent.
Visit our go abroad page for more testimonials of Kent students experiences studying or working abroad.
More stories
Quotation
Thank you for this opportunity to meet people who I otherwise wouldn't have and to enjoy lots of lovely food! I have been studying for days for an exam and this evening was exactly what I needed. The staff were great and the music was very relaxing
THE GOLD PROGRAMME
The Global Officers' Leadership Development (GOLD) programme provides opportunity for undergraduate students to develop their leadership skills, Global Citizenship and cultural awareness.
What is the GOLD programme
Each year the Director and Dean for Global and Lifelong Learning, Dr Anthony Manning, offers undergraduate students the opportunity to apply to take part in a specially designed leadership development programme and become a student Global Officer at Kent.
Make a difference on your campus
At the University of Kent, we hope all students will engage with internationalisation opportunities on campus and pursue the mind-set that we can all be Global Citizens. The GOLD Programme is an opportunity to enhance that citizenship. As a co-curricular venture, it provides a framework of activities for globally-minded undergraduate student to develop their leadership skills, Global Citizenship and cultural awareness. Students on the Programme will work with the Dean and other colleagues across the University to support and advise on the range of internationalisation projects, activities and event.
Make GOLD a 'wild' module on your course

As well as completing it as a co-curricular activity, the GOLD programme can also be taken as a credit-bearing 'wild' module (GOLD 5000). Speak to your academic school to find out if your programme permits this.
Meet our Global Officers
Representing a range of culture, academic discipline and personal interests, we are delighted to showcase our current cohort of Global Officers
Become a Global Officer!
Eligibility: Undergraduate students at any stage of their studies.
Person criteria: Committed; Enthusiastic; Friendly; Reliable; Organised; Professional
Programme outline: To understand full breakdown of programme components, please read the programme outline before applying

Applications for 2022/23 are now closed
We will begin recruiting for 2023/24 in July when applications will re-open.
Kent Global hangouts
Network and engage with people from around the world
Global Hangouts are free global networking events arranged throughout the academic year. With a fun and relaxed atmosphere, each hangout includes interactive activities, refreshments, music and entertainment. Tickets are free and open to ALL students.
Global Hangouts
Hosted on campus, the events are open to Kent students from all campuses to attend throughout the year. Sign-up to our mailing list here to receive updates on Global Hangout events!
The dates of our 2022/23 Hangouts can be found below:
18th November 2022
14th December 2022
25th January 2023
TBD March 2023
19th May 2023
Global Hangouts often coincide with the following festivals and celebrations

Thanksgiving
Christmas
Welcome Week
WorldFest
End of Year Celebration

Also see this list of the upcoming international events from around the University.



World Cafe at Medway
The Medway World Cafe is open to ALL students at the Medway Campus. This is a great place to relax away from your study, meet and make friends, play games and enjoy free tea/coffee and cake.

Where: Student Centre circulation area, Blake building on Wednesdays (12-2pm)
TABLEtalk

A place of community and belonging. A social, fun, interactive discussion night. The perfect opportunity to make new friends, improve your English language, learn about British culture, and enhance your cross-cultural understanding.
Where: Oasis Lounge, Rochester Building, Medway campus, on Thursday evenings, 7.30-9.30pm
No need to sign up, just turn up!
Read what students have said about TABLEtalk

TABLEtalk has been running since 2004 and in that time we have welcomed students from over 80 different nationalities.
WORLDFEST BITESIZE FUND
Funding to support student-led national or cultural events and celebrations
What is the Worldfest Bitesize Fund?
Co-funded by Global and Lifelong Learning and Student Services, the Worldfest Bitesize Fund has been established to enable University of Kent students to apply for a financial award of up to £250 to help run a multicultural event.
Examples of past events and celebrations we have supported include Diwali, Chinese New Year, Thanksgiving, Kent African Summit, Newroz, Holi, African Evening Gala, Discover Islam, Japanese Cultural Festival, Asian Fusion and a Thai Festival.
Applications will be accepted on a rolling basis but must be submitted at least four weeks prior to the date of the event.
Eligibility

Applications must be submitted in advance of your event. We will not reimburse events that happened in the past.
Applicants must be enrolled students at the University of Kent.
Applications must benefit as wide a part of the University of Kent community as possible. Claims which solely benefit an individual cannot be considered.
To be eligible, the event must take place in the current academic year.
The event has to be multicultural and any marketing materials must include the Worldfest Bitesize Logo
Application Procedure

Students should download and complete the Worldfest Bitesize Fund application form (below).
The form should explain how the event or activity will foster multicultural learning and community-building within and across the University as well as measures taken to ensure, and measure the success of the event.
The application should be emailed to deangloballifelong@kent.ac.uk and include 'Worldfest Bitesize Fund Application' in the subject line.
Any questions about the fund please contact us
Follow us on Social Media