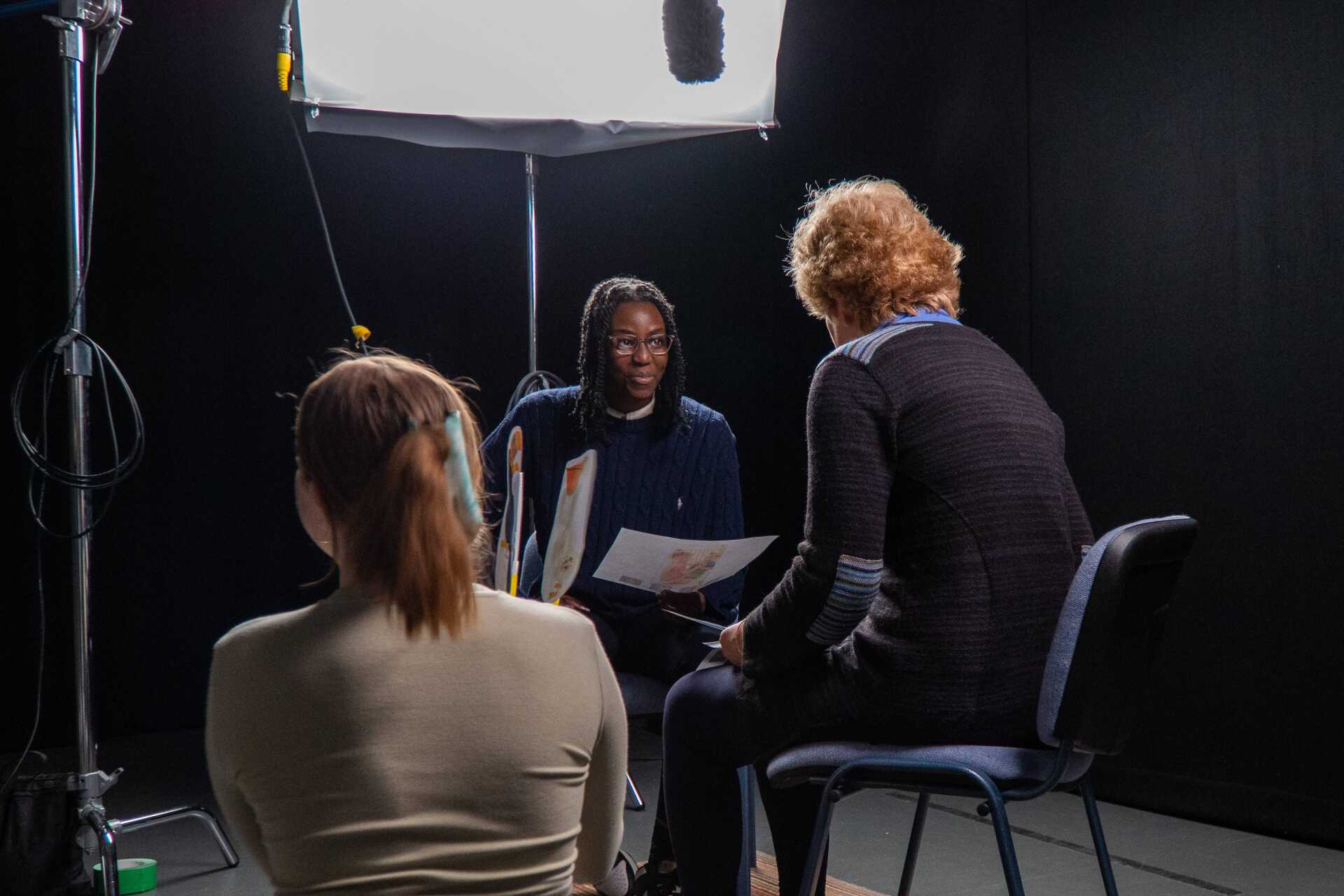 Undergraduate BA (Hons)
Media
Explore media in all mediums and lead discussions about how the media shapes our world today.
Undergraduate Open Days
Join us at the Medway campus on Saturday 24 June and the Canterbury campus on Saturday 1 July. Meet staff and students, find out about our courses and explore our stunning campuses for yourself.

Course overview
As media expands, the world shrinks. Interconnectedness is more important than ever.
On our BA Media course you'll examine how media in all forms – spoken and written words, television and music, drawing and animation – creates meaning and how media, across these mediums, can be used to broadcast a wide range of messages for different purposes. Our wide range of modules means you develop analytical and practical skills and with access to our industry-standard resources, you can create work of your own. You'll have the option to choose modules outside of your degree to match your interests.
You're taught by practitioners and researchers who contribute to contemporary debate through their publications and frequently appear on national news and television. This active involvement means our academics keep you in touch with a rapidly changing and expanding industry.
This course is also available with a year of working or studying abroad. It's also possible to spend a year working in industry in the UK.

Why study Media at Kent?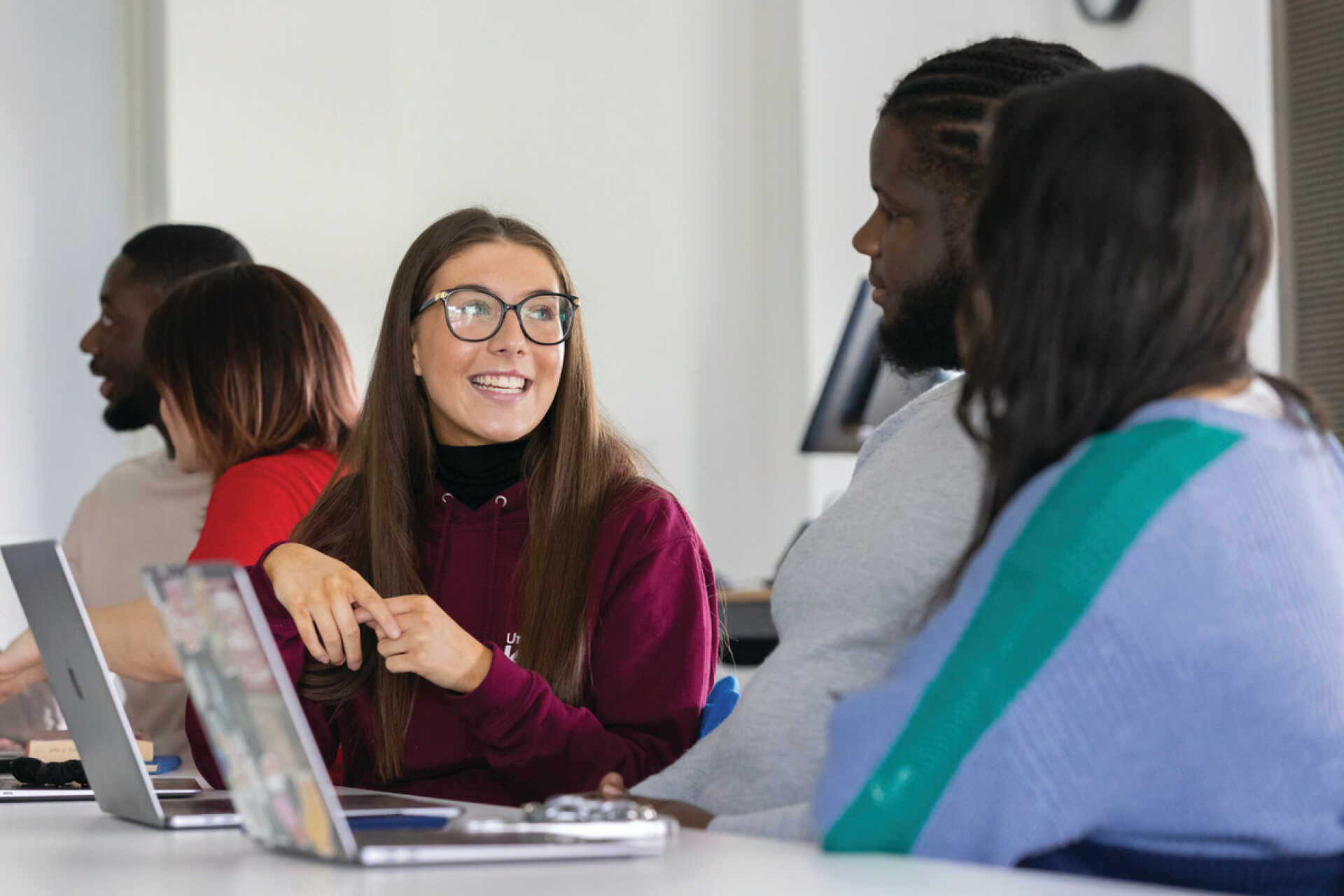 Your degree. Your way.
From social media to celebrity culture, podcasting to promotional media and medium to message, you can customise you degree to explore your passions.
Top 10.
We're ranked 6th for graduate prospects in The Complete University Guide 2023.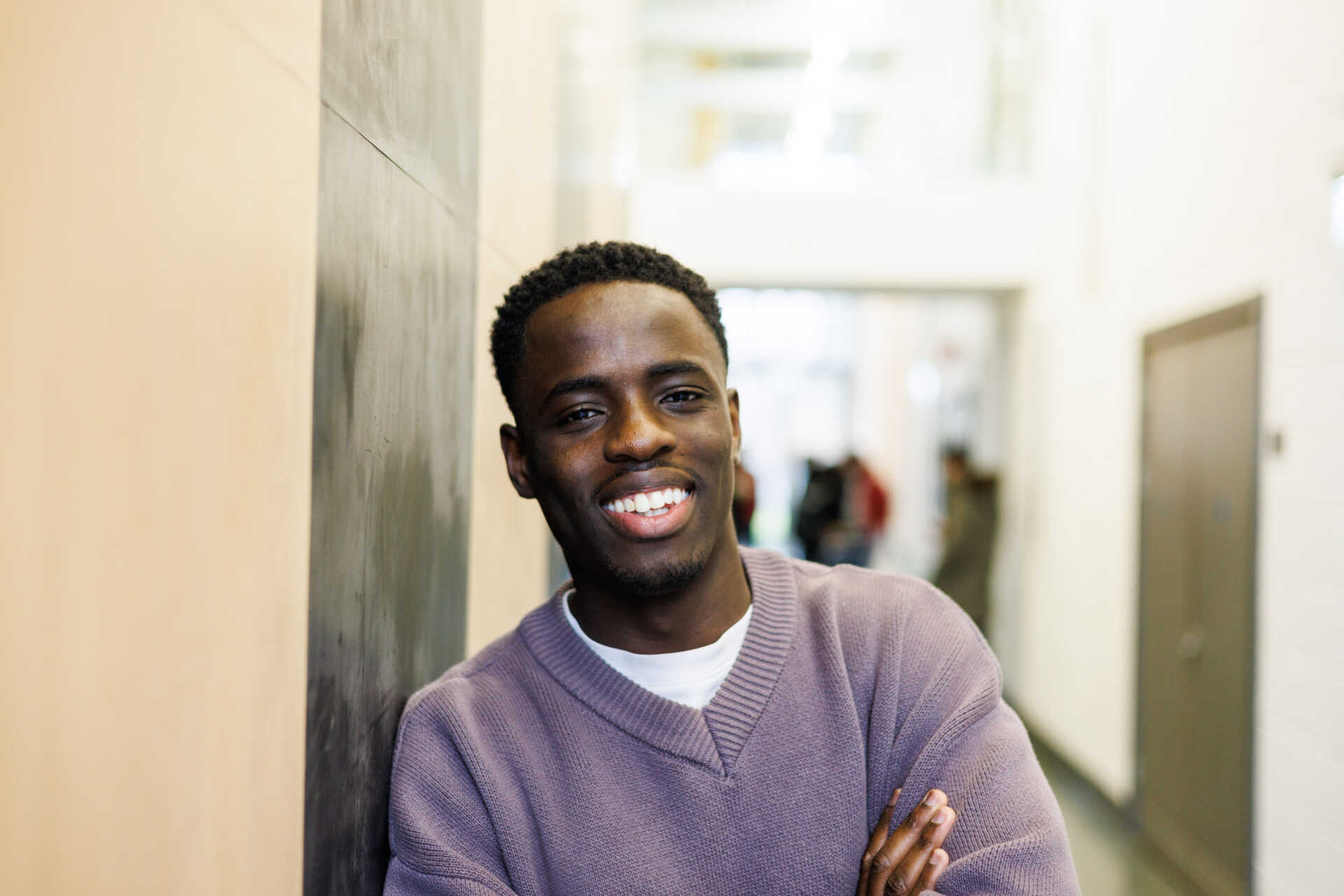 A creative future.
Discover how Media graduate Seun Odubade enjoyed studying at Kent and how the support he received and skills he gained helped kick-start his career.
Build your network.
Meet industry professionals and make key contacts in organsiations such as the BBC and The Guardian at careers events, seminars and conferences.
Get hands on.
Outstanding resources include a production hub, cameras and sound recording equipment, video and editing stations and access to Adobe Creative Cloud.
Everything you need to know about our Media course
Entry requirements
Typical A level offer
BBB
The University will consider applications from students offering a wide range of qualifications. Click below to find out more.
Course structure
Our degree is flexible: you study media through theory, but also through practice – you could be analysing the messaging of Hollywood movies and popular music, or creating your own broadcasts or video. With only one compulsory module per year, you have the freedom to make you degree your own and delve into the topics you are most passionate about.
How you'll study
You'll study in lectures and small group seminars and also attend screenings or take field trips. The majority of modules are assessed solely by coursework, while others have a mix of exams and coursework. Your coursework could be assessed by essay, or you might produce a podcast, video essay or print media as part of your assessment dependent on modules, so you can be assessed by the ways you work best.
×
Entry requirements
Typical offer levels
Our typical offer levels are listed below and include indicative contextual offers. If you hold alternative qualifications just get in touch and we'll be glad to discuss these with you.
Typical A level offer
BBB
Typical IB offer
30 points overall or 15 points at HL
Additional requirements
The University will consider applicants holding BTEC National Diploma and Extended National Diploma Qualifications (QCF; NQF; OCR) on a case-by-case basis. Please contact us for further advice on your individual circumstances. A typical offer would be to achieve DMM.
30 points overall or 15 points at HL
Other qualifications
Pass all components of the University of Kent International Foundation Programme with a 60% overall average.
The University will consider applicants holding T level qualifications in subjects closely aligned to the course.
The University welcomes applications from Access to Higher Education Diploma candidates for consideration. A typical offer may require you to obtain a proportion of Level 3 credits in relevant subjects at merit grade or above.
×
What you'll study
Your degree your way. Discover the wide range of modules available to you.
The following modules are offered to our current students. This listing is based on the current curriculum and may change year to year in response to new curriculum developments and innovation:
Stage 1
In your first year, you cover media and meaning, media identity and diversity, media power and/or making media (i.e. a practical introduction to media content creation). This gives you a solid grounding in the subject and introduces you to some of the most pressing issues in contemporary media culture and the creative industries.
Compulsory modules currently include the following
This module introduces students to the ways in which various media create and communicate meaning. The primary focus will be upon a range of key forms across the historical continuum of media practice. These trends will span both traditional and new forms of media content, such as print, radio, television, the Internet and user generated content. Media are therefore studied in this module as processes of transmission that shape and constrain narrative forms, aesthetic shapes, and communication uses, producers and users.
Optional modules may include the following
You have the opportunity to select elective modules in this stage.
Stage 2
The second year of your degree builds on the first. You take a module on media ethics and choose from a huge range of modules, covering everything from podcasting, gender and digital culture, social media, digital storytelling, to photography and arts criticism, screenwriting and curating. You can also study modules from other subjects, such as film, drama and theatre, art history, literature, history, philosophy, politics and sociology.
Compulsory modules currently include the following
This module seeks to investigate some of the most pressing ethical issues in contemporary media culture and the mediated arts. Topics may include: violence in video games, nudity on the screen and in advertising, anti-heroes and villains in fiction, propaganda and manipulation, sexism and racism in humour, shock value in the news and in contemporary art. To answer the many moral questions that arise in this context students will examine basic notions such as truth, objectification, voyeurism, exploitation, offence, harm, gender, and stereotype.
Optional modules may include the following
You have the opportunity to select elective modules in this stage.
Year abroad
Going abroad as part of your degree is an amazing experience and a chance to develop personally, academically and professionally. You experience a different culture, gain a new academic perspective, establish international contacts and enhance your employability.
All students within the Division of Arts and Humanities can apply to spend a Term or Year Abroad as part of their degree at one of our partner universities in North America, Asia or Europe. You are expected to adhere to any progression requirements in Stage 1 and Stage 2 to proceed to the Term or Year Abroad.
The Term or Year abroad is assessed on a pass/fail basis and will not count towards your final degree classification. Places and destination are subject to availability, language and degree programme. To find out more, please see Go Abroad.
Stage 3
The final year of your degree allows you to deepen your knowledge and explore your creativity. You take a module on media industry and innovation, choose from a wide range of modules and have the chance to complete an independent project, this could be a dissertation or a piece of media you have created. You will also have the chance to take an internship as part of your modules and be assessed on your work in industry as part of your degree.
Compulsory modules currently include the following
In this module, students develop an independent project which introduces an innovation in an established area of media practice. The module provides students with an opportunity to deepen their expertise in a specific area of the media industry. By critically examining the state of the art in their chosen area, students identify a 'gap' in current media practice, which they address through their own innovative work. The module builds on existing areas of media practice introduced elsewhere on the programme. The relevant areas of media practice will change yearly, depending on the specialism of the module convenor, but may include audio production (e.g. podcasts); audio-visual production (e.g. short films or video essays); creative and critical writing (e.g. blogging, journalism, scriptwriting); and promotional media (e.g. social media campaigns). This module focuses on developing careers skills, including designing, delivering, presenting, pitching and critically reflecting on a creative project.
Optional modules may include the following
You have the opportunity to select elective modules in this stage.
×
How you'll study
Teaching and assessment
All modules involve live lectures, small group seminars, screenings and occasionally group trips to galleries, museums, libraries and festivals. Methods of assessment vary between modules. The majority of modules are assessed solely by coursework, while others have a mix of coursework and exams.
Typically, students attend two lectures a week of one-and-a-half to two hours in duration, as well as two seminars a week of similar length. In addition, many modules will have screenings, readings, trips and related learning activities.
Contact hours
For a student studying full time, each academic year of the programme will comprise 1200 learning hours which include both direct contact hours and private study hours. The precise breakdown of hours will be subject dependent and will vary according to modules. Please refer to the individual module details under Course Structure.
Methods of assessment will vary according to subject specialism and individual modules. Please refer to the individual module details under Course Structure.
Programme aims
For programme aims and learning outcomes please see the programme specification.
Meet Lia
Seminars are really good opportunities to ask questions about anything you don't really get.
Lia had the fantastic opportunity to get involved in a documentary covering Pussy Riot's residency at Kent. You can hear from Lia about an average week for a Media student at Kent, or watch the documentary from a not-so-average week below!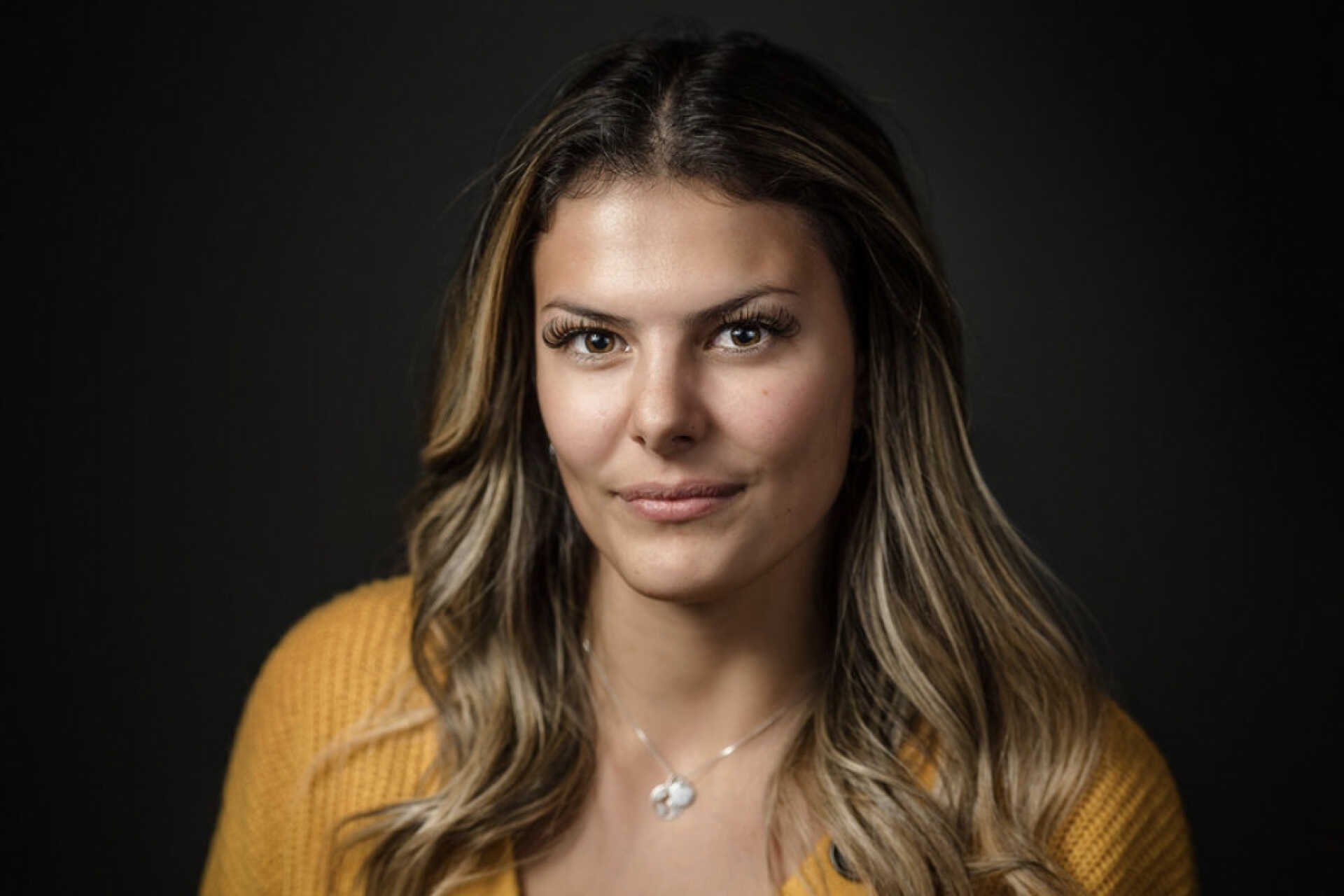 Your future
As a Media student at Kent, you'll benefit from creating in tailored facilities, accompanied by a dynamic and supportive arts community, where you work alongside your peers, academics and industry professionals. Everyone you meet from the day you join the course becomes part of your extended network.
As a Media graduate, you'll have worked on live projects and had the opportunity to go on internships and placements, giving you the experience to realise your ambitions. You'll also have studied media ethics, so when you bring your innovative ideas to workplaces, they're underpinned not just by your creativity but also by wider considerations.
The creative, communication and critical thinking skills you develop at Kent prepare you for a role in media specifically, with opportunities to jump into any form of media you want to make a difference in. But with media constantly expanding and the definition of media always broadening, we also ensure your skills are adaptable.
Your deeper understanding of communication, meaning and messaging are skills that can set you up for an exciting career in any field. This means that you are free to explore your passions and further your ambitions, from education to business, charity to government; you'll have the talent and insight to build the career that you want.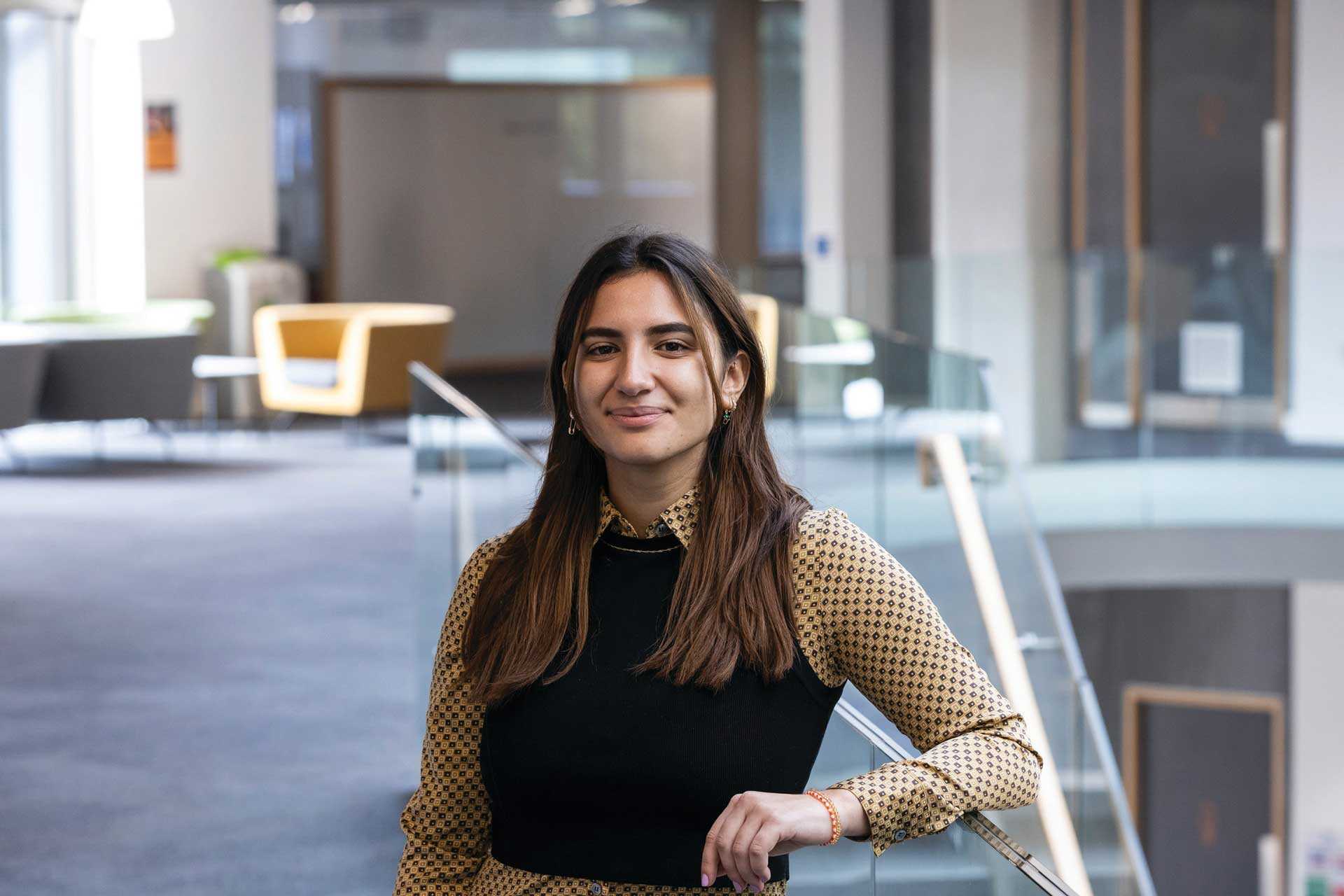 UK Media graduate salaries
Very high
£32,964
Average base pay (482 salaries)
Fees and funding
Tuition fees for 2023 entry
UK

£9,250

EU

£16,400

International

£21,900
UK

£4,625

EU

£8,200

International

£10,950
For details of when and how to pay fees and charges, please see our Student Finance Guide.
For students continuing on this programme, fees will increase year on year by no more than RPI + 3% in each academic year of study except where regulated.*
Your fee status
The University will assess your fee status as part of the application process. If you are uncertain about your fee status you may wish to seek advice from UKCISA before applying.
Fees for year in industry
Fees for undergraduate students are £1,385.
Fees for year abroad
Fees for undergraduate students are £1,385.
Students studying abroad for less than one academic year will pay full fees according to their fee status.
Kent offers generous financial support schemes to assist eligible undergraduate students during their studies. See our funding page for more details.
The Kent Scholarship for Academic Excellence
At Kent we recognise, encourage and reward excellence. We have created the Kent Scholarship for Academic Excellence.
The scholarship will be awarded to any applicant who achieves a minimum of A*AA over three A levels, or the equivalent qualifications (including BTEC and IB) as specified on our scholarships pages.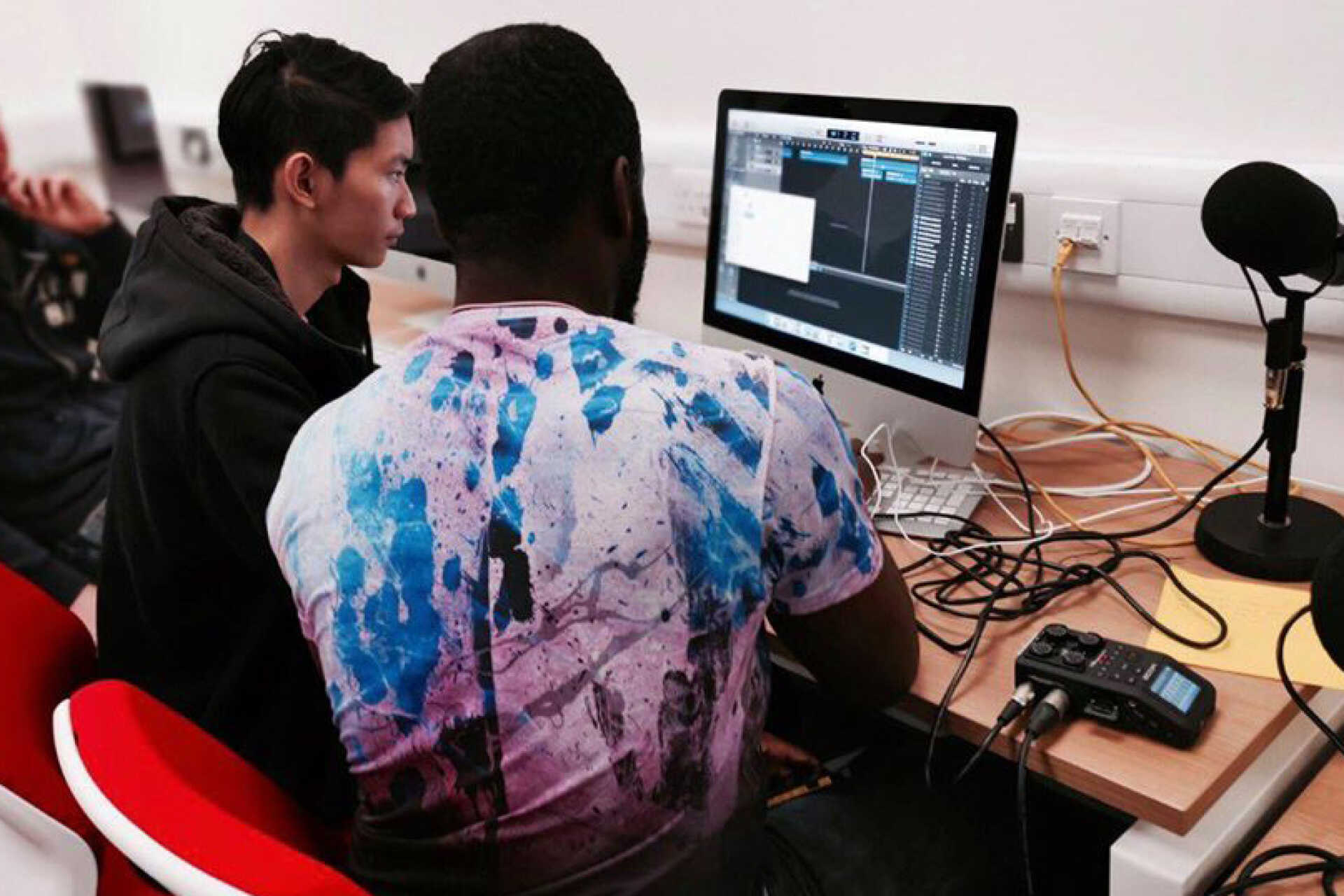 Scholarships
We have a range of subject-specific awards and scholarships for academic, sporting and musical achievement.
Search scholarships
A creative hub - get involved!
Meet like-minded creatives at KTV and Canterbury Student Radio and create your own films and radio shows. Have fun, gain additional skills and produce outstanding content!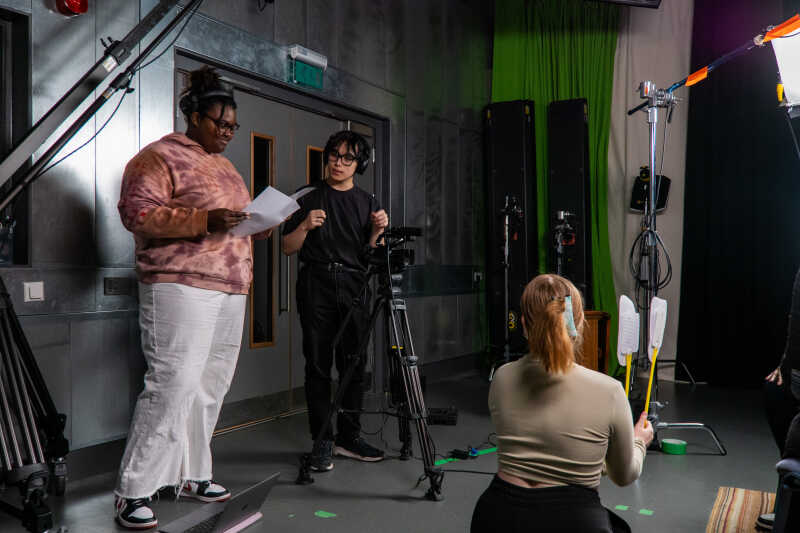 Discover how you can get involved in KTV!
I joined the Photography Society and with a couple of friends I also had a radio show on Canterbury Student Radio, which was great fun and very hands-on.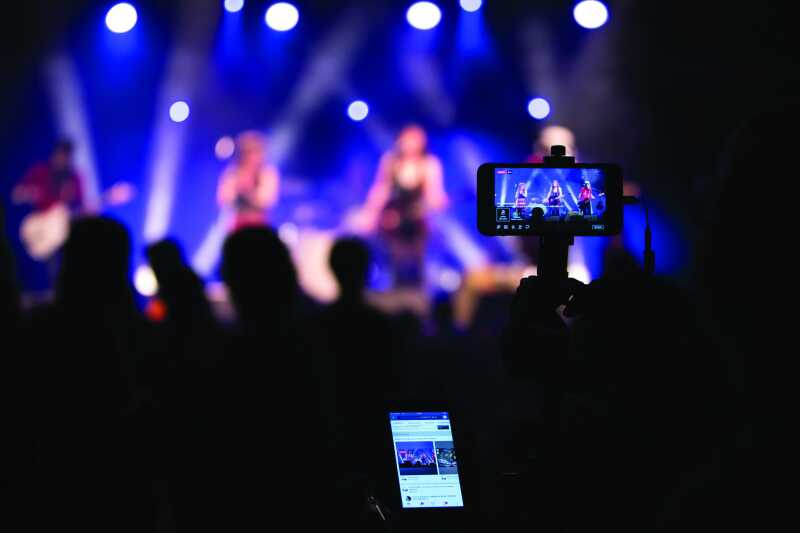 Get a taste of what it's like to work in the creative industries by attending workshops and lectures featuring industry insiders.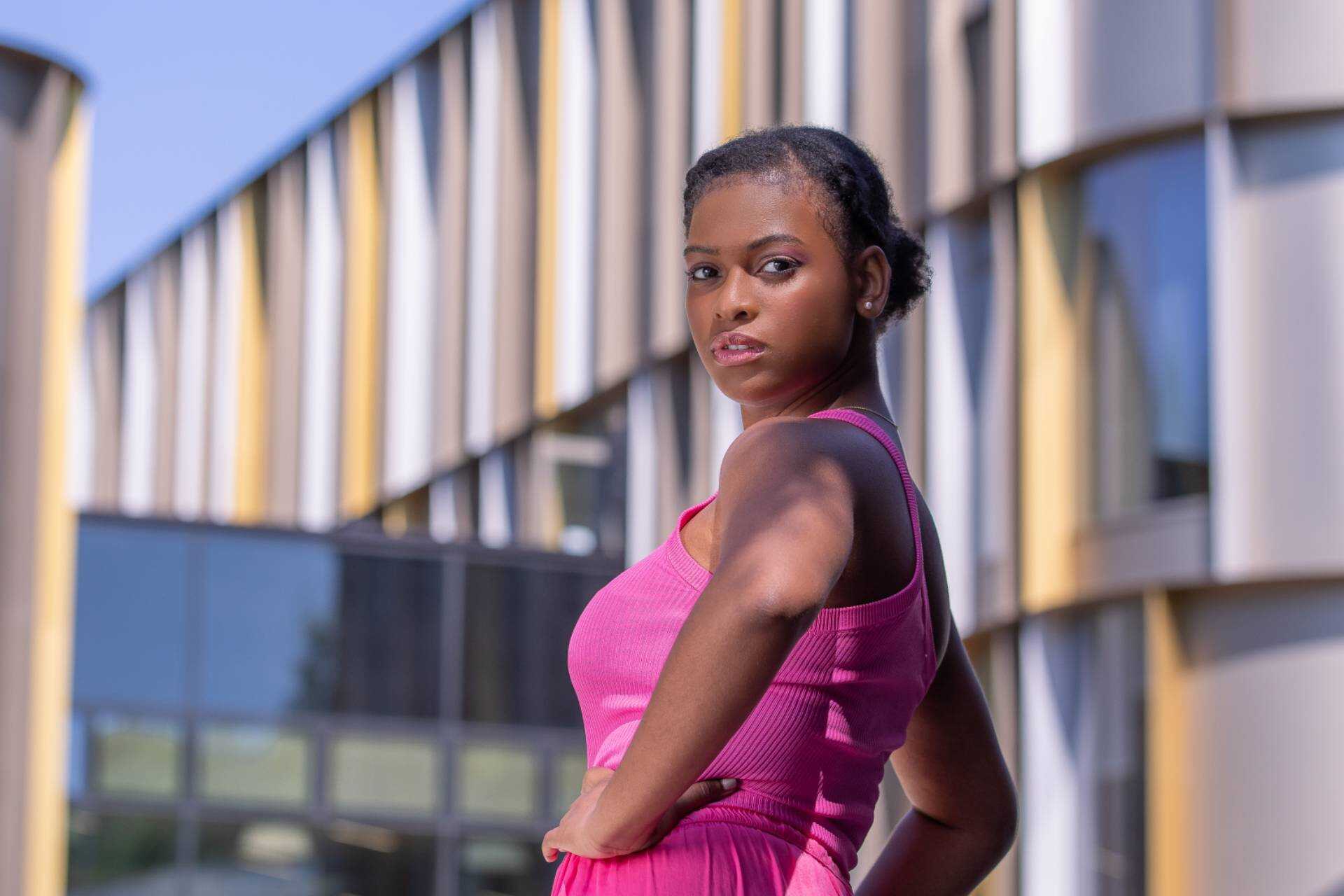 Next steps
Ready to apply?
If you are from the UK or Ireland, you must apply for this course through UCAS. If you are not from the UK or Ireland, you can apply through UCAS or directly on our website if you have never used UCAS and you do not intend to use UCAS in the future.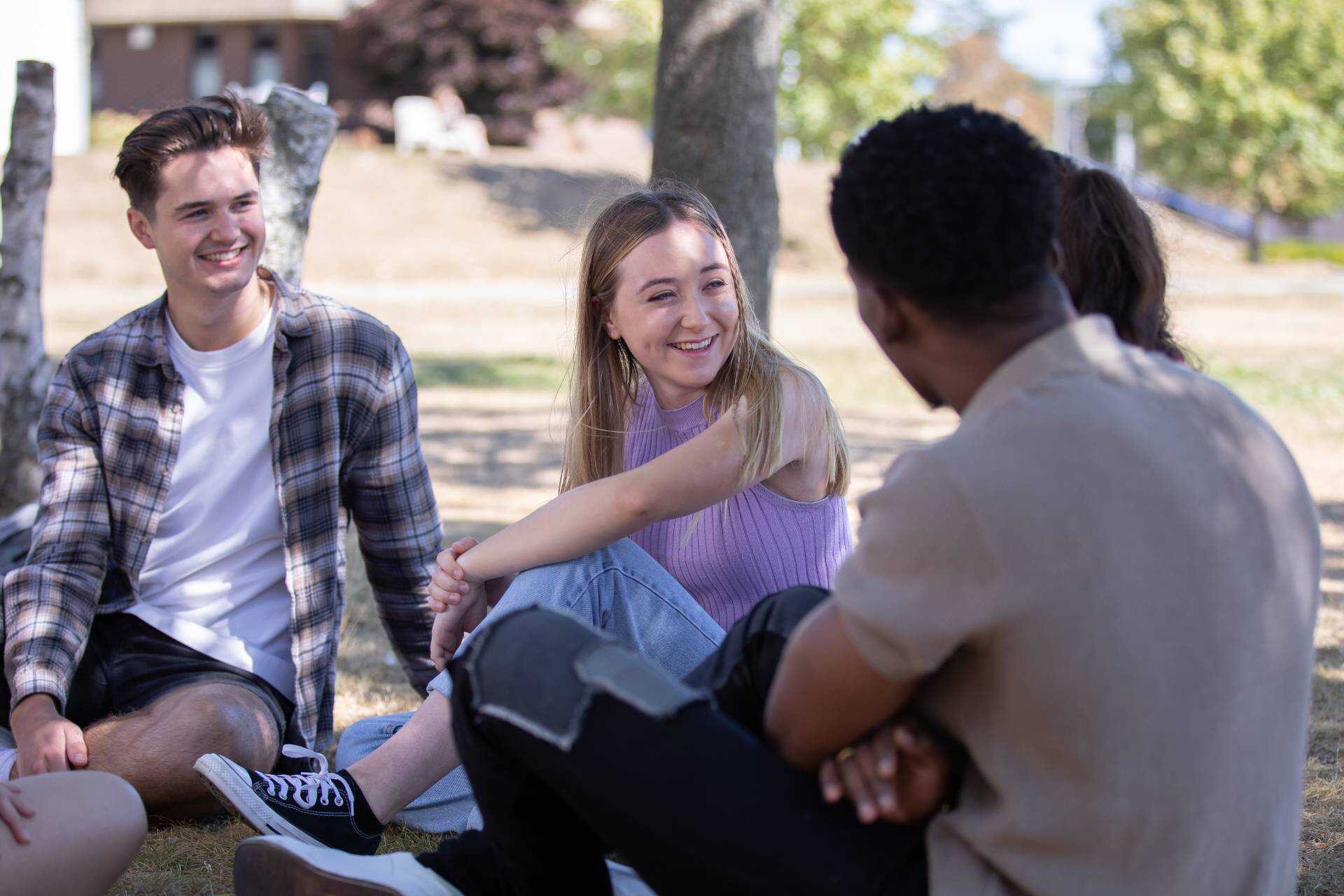 Join our community
Sign up and join our community.
Kent focus
Student life
Discover student life at Kent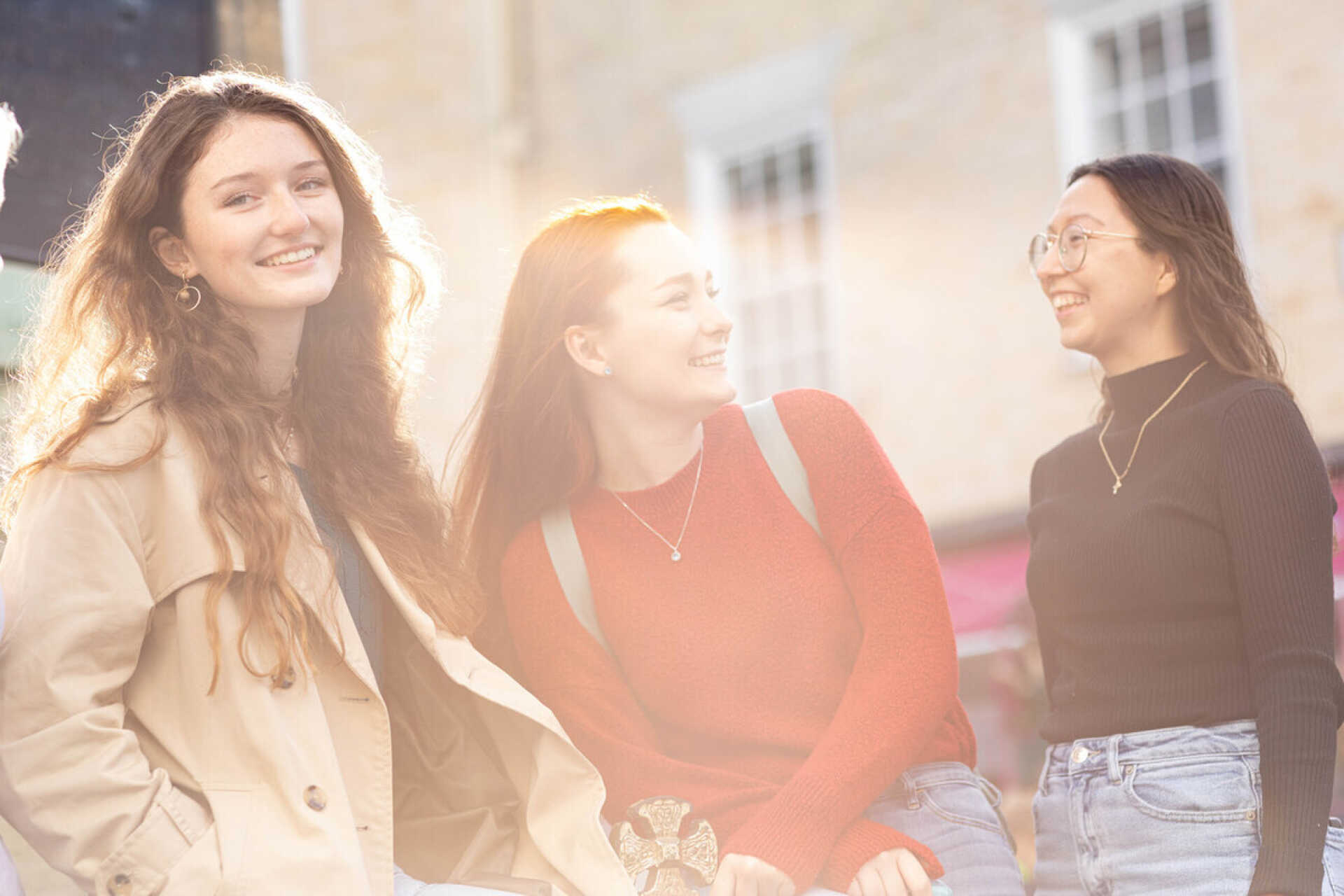 Top 50
Kent ranked top 50 in The Complete University Guide 2023 and The Times Good University Guide 2023.
Kent Sport
Free membership for undergraduates living on campus in 2023.
Research excellence
Kent has risen 11 places in THE's REF 2021 ranking, confirming us as a leading research university.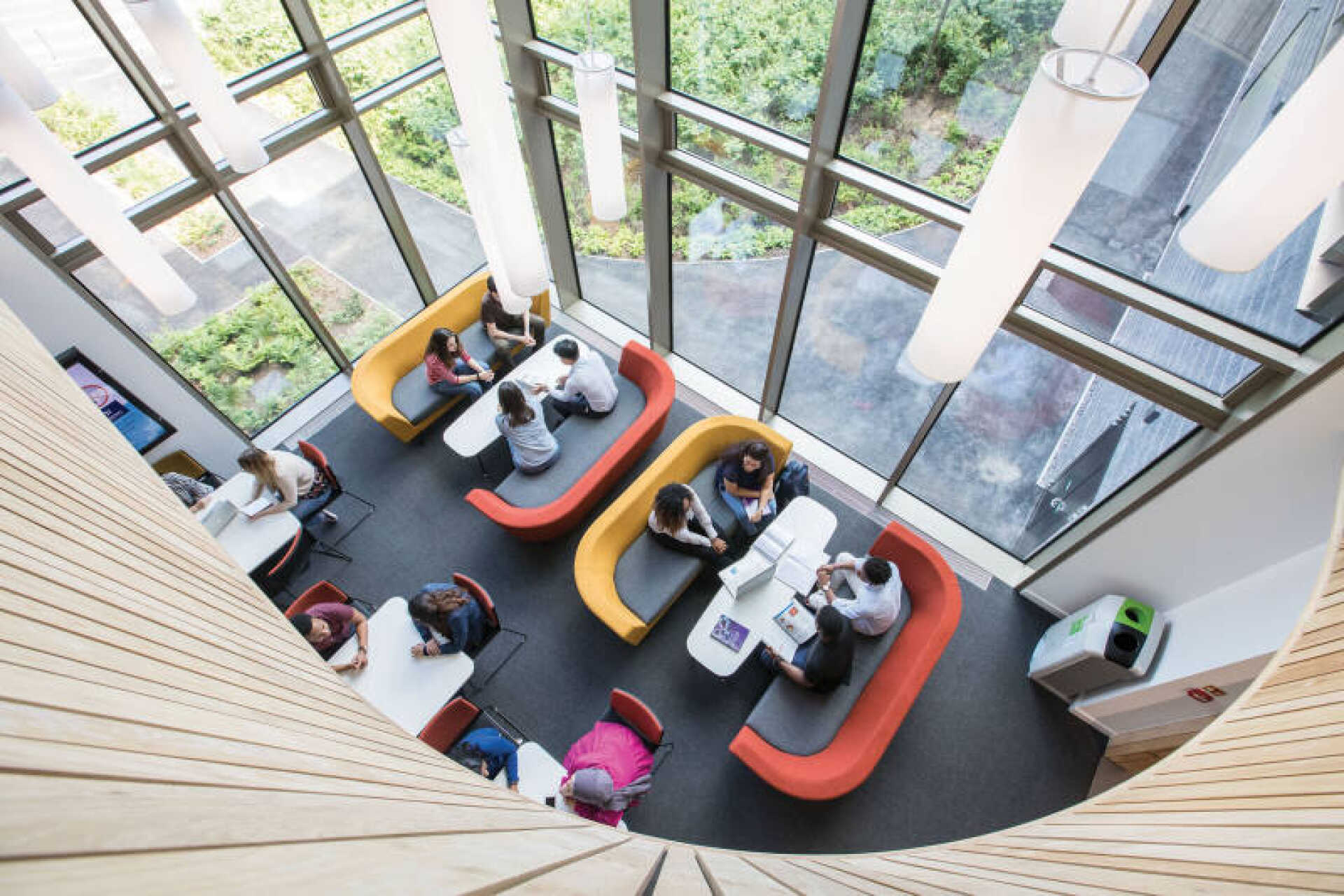 Accommodation
An unmissable part of your student experience
Key information about this course