International Social Policy - MA
Postgraduate Open Day
Join us at the Medway campus on Saturday 24 June or the Canterbury campus on Saturday 1 July. Meet our staff and students, find out more about our Master's and PhDs, and experience our stunning locations for yourself.
The programme takes a critical approach to the study of International Social Policy to provide an advanced understanding of current debates, theories and concepts in a vibrant area of study and research. Drawing on world leading research expertise, you learn to analyse how national and global forces interact to shape the trajectories of welfare system development.
Overview
The programme involves critical discussions of how welfare states meet human needs and delve into the enormous challenges posed by social changes. You explore key fields of policy including health, migration, social care and labour market related policy. Methodological training is central to the programme, covering critical thinking and applied qualitative and quantitative technical skills.
Reasons to study an International Social Policy degree at Kent
Social Policy at Kent was ranked 2nd in The Times Good University Guide 2022
Core modules provide inter-disciplinary insights into fundamental aspects of comparative and international social policy research, and in-depth training in appropriate methodologies
Optional (elective) modules focus in detail on specialised topics relating to social policy and allied fields of study
A diverse and international community allowing for the development of genuinely global and comparative perspectives
Social Work and Social Policy was ranked 3rd in the UK for Research in the Times Higher Education following the Research Excellence Framework (REF) 2021
Academic Adviser and in-house student support team available
Thriving cosmopolitan student community in and around the city of Canterbury
First-class facilities at our Canterbury campus, close to London
Graduate at the historic Canterbury Cathedral
About the School of Social Policy, Sociology and Social Research (SSPSSR)
SSPSSR has a long and distinguished history, and is one of the largest and most successful social science research communities in Europe.
Academic staff specialise in research of international, comparative and theoretical significance, and we have collective strengths in the following areas: civil society, NGOs and the third sector; cross-national and European social policy; health, social care and health studies; work, employment and economic life; risk, 'risk society' and risk management; race, ethnicity and religion; social and public policy; sociology and the body; crime, culture and control; sociological theory and the culture of modernity.
Entry requirements
A first or second class honours degree or higher university degree in a social science or related discipline.
All applicants are considered on an individual basis and additional qualifications, professional qualifications and relevant experience may also be taken into account when considering applications.
International students
Please see our International Student website for entry requirements by country and other relevant information. Due to visa restrictions, students who require a student visa to study cannot study part-time unless undertaking a distance or blended-learning programme with no on-campus provision.
English language entry requirements
The University requires all non-native speakers of English to reach a minimum standard of proficiency in written and spoken English before beginning a postgraduate degree. Certain subjects require a higher level.
For detailed information see our English language requirements web pages.
Need help with English?
Please note that if you are required to meet an English language condition, we offer a number of pre-sessional courses in English for Academic Purposes through Kent International Pathways.
Form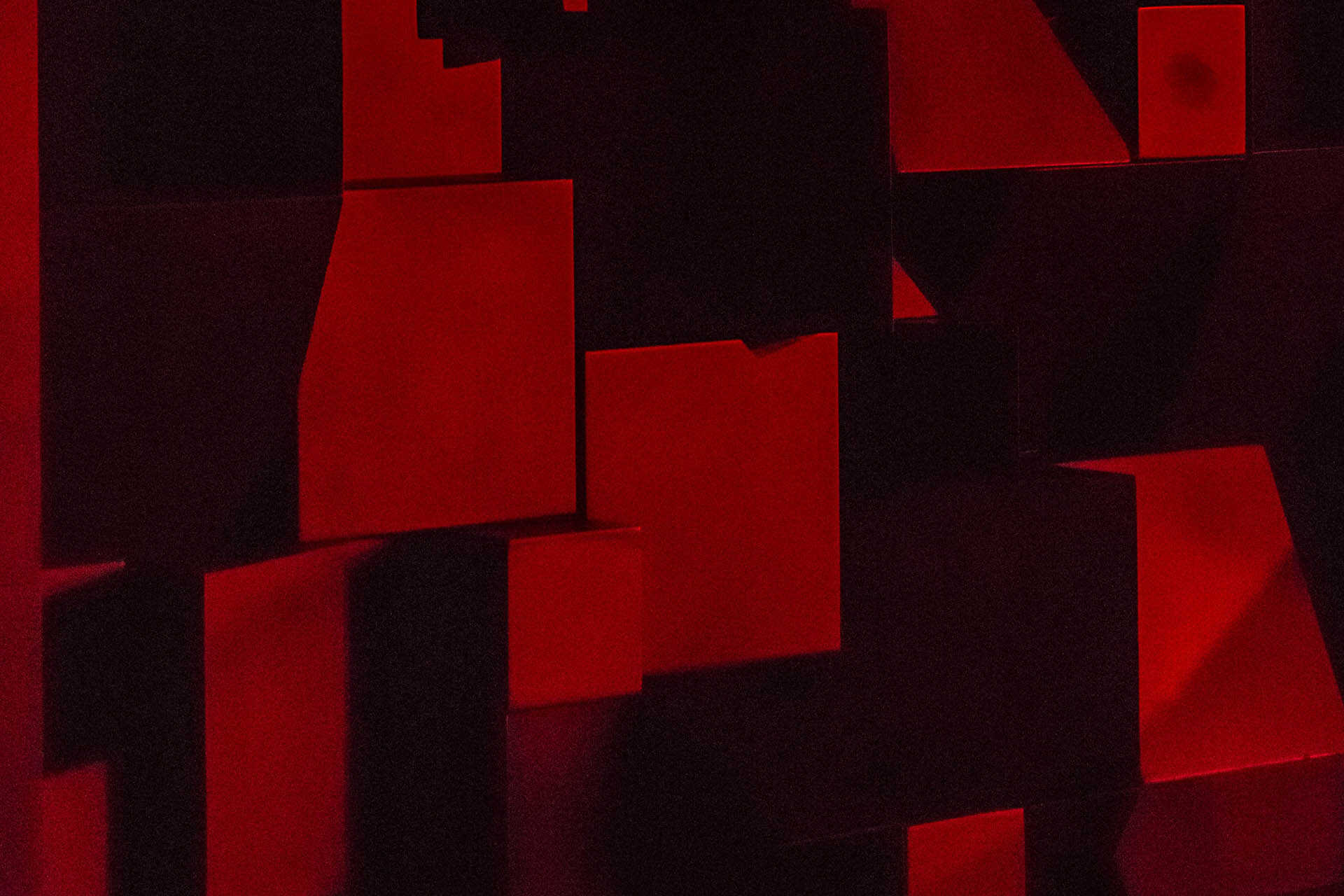 Sign up for email updates
Course structure
Duration: One year full-time, two years part-time
We place considerable emphasis on structured, interactive seminars with a high degree of student participation. You also join the staff/graduate seminars which allow MA and research students to become involved in a professional research culture.
The programme gives you a clear and confident grasp of social policy in developed and developing countries. You gain an advanced understanding of the relevant debates, theories and concepts of international issues alongside skills in research design and data collection.
Modules
The following modules are indicative of those offered on this programme. This list is based on the current curriculum and may change year to year. Most programmes will require you to study a combination of compulsory and optional modules.
You may also have the option to take modules from other programmes so that you may customise your programme and explore other subject areas that interest you.
Compulsory modules currently include
Optional modules may include
Compulsory modules currently include
The aims of this module are two-fold:
First, to provide students with the opportunity to independently carry out an in-depth inquiry to investigate a research question(s) of their choice, producing a coherent review of the relevant literature, a logical discussion and a clearly communicated set of conclusions in the form of a dissertation. Second, to provide students with an assessed opportunity to apply their skills as 'research-minded' practitioners with a view to being able to undertake future research in practice settings and/or take a lead role in supervising others in such work.
During the spring term, the students will finalise their dissertation proposal with their chosen supervisor (having received prior guidance on the aims, the structure and the process of the dissertation). If the dissertation requires ethical research approval, an application will be submitted to the School research ethics committee by the beginning of the summer term. During the summer term and vacation, students will meet their supervisor regularly to discuss the progress of their dissertation. The supervisors will provide feedback on written work and will set work plans and targets for the students. The dissertation topic will relate to a key question, issue and problem within social science.
Teaching
Teaching and assessment
Modules combine various forms of coursework; a research dissertation also acts as a modular component of the course in its own right.
Programme aims
This programme aims to:
provide you with an advanced understanding of current debates, theories and concepts relevant to international social policy
impart country-specific as well as cross-national empirical and theoretical knowledge of current challenges and processes of transformation of welfare systems
enable you to apply theories and methods of social policy in exploring specific policy fields such as health, migration, pensions, education, social care, poverty and social exclusion, urban development, and family policy
develop your skills in research design and data collection in areas pertaining to social policy
familiarise you with using primary and secondary data to develop cutting-edge research in the field of international social policy.
Learning outcomes
Knowledge and understanding
You will gain knowledge and understanding of:
comparative approaches to social policy
research design and methodologies for studies of social policy
theories and ideologies of welfare provision in a global world
the impact of post-industrialisation and globalisation to the study and understanding of social policy
an understanding of social policy developments in Europe and across the world
implications and challenges of social policy programmes for gender, class, age, ethnicity and race
an understanding of the relationship of international actors to national social policy systems
the use of qualitative and quantitative research methods and their critical application in the scholarly literature and in policy papers.
Intellectual skills
You develop intellectual skills in:
the ability to develop reasoned arguments, synthesise relevant information and exercise critical judgement
the ability to use theoretical concepts and frameworks to gain a sophisticated understanding of the challenges and dilemmas of international social policy
the ability to reflect on and manage your own learning and seek to make use of constructive feedback from your peers and staff to enhance your performance and personal skills
general research skills: how to gather data from secondary sources, especially large international data sets and web-based resources
seminar presentations and discussions will encourage you to present information verbally.
Subject-specific skills
You gain subject-specific skills in:
the ability to identify and understand key issues in theory and research on international social policy from a multidisciplinary perspective.
the ability to identify current debates and challenges for specific policy fields using a comparative framework
the ability to research and access the main sources of information relevant to international social policy
the ability to understand the logic behind applied research, from research design to data collection and data analysis
the ability to present results in a meaningful way to international academic forums, as well as to more varied audiences.
Transferable skills
You will gain the following transferable skills:
the ability to undertake research from a diverse range of sources, including data compiled by international and national policymakers, transnational agencies and governmental data, as well as existing survey and interview data
the ability to summarise detailed and complex bodies of information concisely and accurately
the ability to formulate arguments in verbal presentations, using social science language and terminology, and defend these against opposing views
the ability to present information and arguments in written form, in accordance with academic conventions, and appropriately to the intended readership
the ability to evaluate personal performance.
Fees
The 2023/24 annual tuition fees for this course are:
Home full-time

£9500

EU full-time

£13500

International full-time

£18000

Home part-time

£4750

EU part-time

£6750

International part-time

£9000
For details of when and how to pay fees and charges, please see our Student Finance Guide.
For students continuing on this programme fees will increase year on year by no more than RPI + 3% in each academic year of study except where regulated.* If you are uncertain about your fee status please contact information@kent.ac.uk.
Your fee status
The University will assess your fee status as part of the application process. If you are uncertain about your fee status you may wish to seek advice from UKCISA before applying.
Additional costs
General additional costs
Find out more about general additional costs that you may pay when studying at Kent.
Funding
Search our scholarships finder for possible funding opportunities. You may find it helpful to look at the following postgraduate-specific pages as well as any featured scholarships:
Featured Scholarships
Scholarships
We have a range of subject-specific awards and scholarships for academic, sporting and musical achievement.
Search scholarships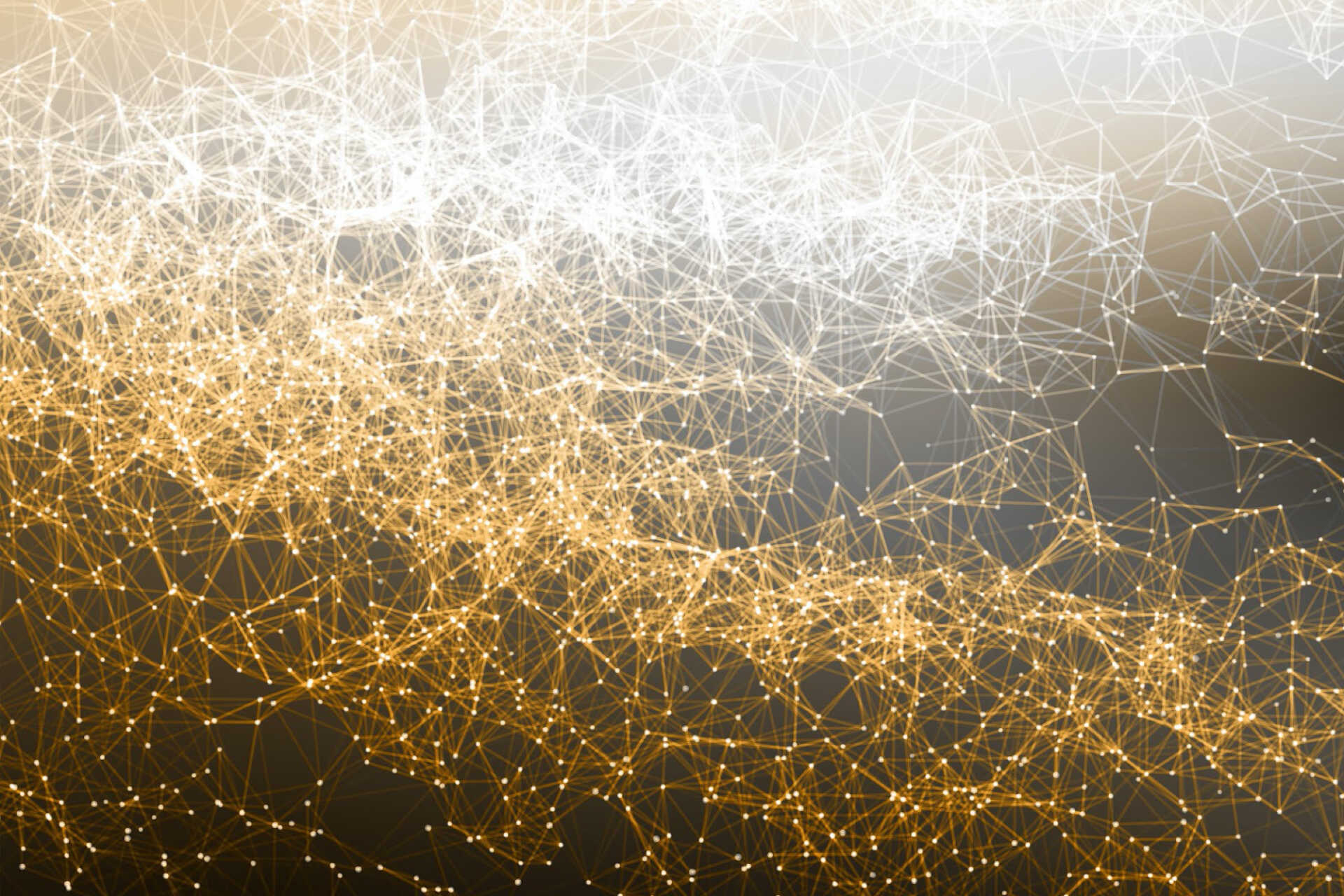 Independent rankings
In the Research Excellence Framework (REF) 2021, 100% of our Social Work and Social Policy research was classified as 'world-leading' or 'internationally excellent' for impact and environment.

Following the REF 2021, Social Work and Social Policy at Kent was ranked 3rd in the UK in the Times Higher Education.
Research
Research areas
Academic staff at Kent share a number of interests, grouped here for your guidance. However, there is often a degree of overlap between groups and your research project does not have to fall neatly within any one of them. The School also has several research centres that bring together experts in the field, co-ordinate research, organise talks and offer opportunities for postgraduate students to get involved in discussions and research projects.
The Civil Society
Staff in this research cluster seek to: understand the social forces and cultural interests that move people to take moral responsibility for responding to/caring for the needs of others; document and explain the institutional organisation of charitable behaviour and its social impacts; the socio-cultural dynamics of philanthropic behaviour and its effects on society. They also perform research into contemporary humanitarianism and its powers of influence over social policy and political process; and the character of the social ties and cultural values that structure the interrelationships between humanitarian action, charitable endeavour and philanthropic intervention; as well as the bearing of government policies and governmental processes upon the charitable sector and philanthropic activity.
Cross-National and European Social Policy
Using the framework of studying different welfare regimes, academic staff research a wide range of topics, while postgraduate students conduct research projects in every part of the world. Many of these projects involve overseas students making comparative studies involving their own country and European or UK services. The work of academic staff has resulted in a wide range of policy research related to Europe. Recent cross-national work has included projects examining home care services for older people, formal and informal social care systems, institutional change and the future of welfare reform, industrial relations, housing and community activism. Other interests include globalisation and welfare, and subsidiarity and convergence. Current or recent thesis topics include: democratisation and social policy in Korea; youth homelessness in Greece and the UK.
Health and Social Care
Present studies cover a range of issues within the fields of health services, social work and health policy. Particular interests include health care organisation and policy; risk assessment and management; primary care; public and user views of health care; health inequalities; occupational therapy; care work in health and social care; adoption; foster care; adult attachment theory; mental health; child protection; body work; psychoanalysis; race, ethnicity and health. Current or recent thesis topics include: women's health in Uzbekistan; improving men's health: the role of healthy living centres; women, the body and madness.
Migration and Ethnicity
Though socially and discursively constructed, 'race' continues to be a key basis of social division and identification in British society, across Europe, and globally. Not only do many disparate ethnic minority groups continue to identify along ethnic, racial and religious lines, but ethnicity and race continue to shape a variety of outcomes, such as employment, educational attainment and senses of 'belonging'. In this sense, 'race' and the recognition of difference continues to matter and is a key element in the School's research interests.
Risk and Uncertainty
The critical analysis of risk and perceptions of risk have become central issues in the sociology of the 'risk society' and this is an important focus of activity in the School. Staff research includes work on health risks and their management, the implications of attitudes and behaviour concerning risk for the welfare state, the development of a culture of risk and anxiety, moral panics, risk and crime, risk and the life course, suffering, and the perceptions of new communications technology.
Work and Economic Life
Interest in the issues surrounding work stretches across SSPSSR and current projects focus on work identity and meaning; work/life balance; age, generation and employment; visual representation of work; deindustrialisation; organisational sociology; gender, ethnicity and class at work; historiography of work sociology; moral economy; workplace ethnography and oral histories.
Research centres
The School also has several research centres that bring together experts in the field, co-ordinate research, organise talks and offer opportunities for postgraduate students to get involved in discussions and research projects.
Centre for Child Protection
The Centre for Child Protection is part of the School of Social Policy, Sociology and Social Research (SSPSSR) and is the first centre of its kind in Europe. Combining research with distance learning programmes and a range of innovative serious training games, the Centre for Child Protection is leading the way in building knowledge and training opportunities for professionals working in this area.
We aim to:
develop innovative techniques for professional training and support
translate and apply the latest research and knowledge to inform best practice
create diverse and flexible learning programmes
address gaps in post-qualification training provision and opportunities
facilitate safe and realistic environments in which child protection professionals can develop and enhance their skills and professional practice.
The Centre is led and informed by a team of experts in the field of child protection. With many years of experience in both research and practice, we are committed to improving the provision of continued professional development to enhance the skills of those involved in child protection.
Centre for Health Services Studies (CHSS)
The Centre for Health Services Studies has a strong record in attracting research grants from the National Institute for Health Research, European Union Framework Programme, ESRC, Department of Health, as well as local health authorities and trusts. It is a designated NIHR Research Design Support Service. Particular areas of expertise include pragmatic trials, risk assessment and management, care of vulnerable adults including older people, and public health.
Centre for Philanthropy
Dedicated to an understanding of the social processes and cultural experiences by which people acquire moral dispositions to care for others, the Centre for Philanthropy offers a focal point for much of this work. Research is conducted into the ways in which our capacity for feelings are socially cultivated, corporately structured, politically mediated and economically expressed. The School is also linked to the Third Sector Research Centre (TSRC), collaborating with the University of Birmingham on third sector theory and policy analysis.
Centre for Social and Political Movements
The Centre was established in 1992 in order to consolidate Kent's leading position in the study in Britain of social and political movements. The Centre is actively involved in international networks of social movement researchers through its participation in the Erasmus network on 'Social movements, conflict and political action' and through its members' activity in the relevant research committees of the International Sociological Association, the European Sociological Association, and the European Consortium for Political Research.
Centre for Social Science and Risk
The Centre conducts research into the concept of risk and uncertainty: how and why risk is manifested and how it is experienced in today's society. Staff take an interdisciplinary perspective, drawing upon sociology, law, social psychology, and history. The Centre's research seeks to understand causal issues from the perspectives of both individuals and organisations while considering the wider political and social context.
Personal Social Services Research Unit
The PSSRU is the largest social services research unit in the UK, and operates at three sites: the University of Kent, the London School of Economics and the University of Manchester. Facilities include the Griffiths Library of Community Care, a reference library of more than 10,000 books, journals and other literature linked to the Unit's field of study. Research focuses on needs, resources and outcomes in health and social care: major concerns are resourcing, equity and efficiency from the perspective of users, agencies and others. The Unit has developed a distinctive analytical framework called the 'production of welfare approach' to illuminate this research.
Q-Step Centre
The University of Kent is one of 15 universities in the UK to have a Q-Step Centre, significantly funded by HEFCE, the Nuffield Foundation and ESRC, to provide students with advanced training in quantitative methods in social sciences.
The Centre is based in SSPSSR and incorporates teaching from Politics and International Relations, Law, Business and Liberal Arts. At its heart is the delivery of quantitative skills training in a subject context, a community-based project and professional placements. Quantitative Methods (QM) training, which greatly enhances employability and provides a deeper and more secure grasp of the quantitative skills needed to evaluate evidence and analyse data within a discipline, is delivered in a practical and engaging manner.
Tizard Centre
The Tizard Centre is part of the School of Social Policy, Sociology and Social Research (SSPSSR) and has excellent links with health and social care organisations, and other relevant establishments. The Centre is at the forefront of learning and research in autism, intellectual disability and community care, and in 2013 received a Queen's Anniversary Prize in recognition of its outstanding work in these areas.
Our primary aims, through research, teaching and consultancy, are:
to find out more about how to effectively support and work with people with learning disabilities
to help carers, managers and professionals develop the values, knowledge and skills that enable better services
to aid policymakers, planners, managers and practitioners to organise and provide enhanced services.
The Tizard Centre is recognised as leading the field in deinstitutionalisation and community living, challenging behaviour, quality of staff support, sexuality and autism, and has had a significant impact on national policies in these areas. We are committed to addressing issues arising from social inequality.
Careers
Building on Kent's success as the region's leading institution for student employability, we place considerable emphasis on you gaining specialist knowledge in your chosen subject alongside core transferable skills.
We ensure that you develop the skills and competences that employers are looking for including: research and analysis; policy development and interpretation; independent thought; writing and presentation, as well as time management and leadership skills.
You also become fully involved in the professional research culture of the School. A postgraduate degree in the area of social and public policy is a particularly flexible and valuable qualification that can lead to many exciting opportunities and professions.
SSPSSR consistently ranks highly for student satisfaction and teaching quality, ranking 2nd in the UK for our Social Policy students' graduate prospects (The Complete University Guide 2017).
Recent graduates have pursued careers in academia, journalism, local and central government, charities and NGOs in roles which utilise their wide range of skills and are often found in managerial positions.
Study support
Postgraduate resources
The atmosphere in the School is informal and friendly and has at its centre a lively and diverse postgraduate community. The weekly staff/postgraduate seminar series is designed to introduce you to the work of major scholars from the UK and abroad, and there is also a wide range of other seminar and workshop series each academic year.
Our postgraduate students have access to dedicated office space within the department and are able to take advantage of excellent library and computing facilities. Where appropriate, research students are encouraged to expand their experience by teaching part-time in the School.
Dynamic publishing culture
Staff publish regularly and widely in journals, conference proceedings and books. Among others, they have recently contributed to: Journal of Social Policy; Journal of European Social Policy; Voluntas; Social Policy and Administration; and Social Policy and Society.
Global Skills Award
All students registered for a taught Master's programme are eligible to apply for a place on our Global Skills Award Programme. The programme is designed to broaden your understanding of global issues and current affairs as well as to develop personal skills which will enhance your employability.
Apply now
Learn more about the application process or begin your application by clicking on a link below.
You will be able to choose your preferred year of entry once you have started your application. You can also save and return to your application at any time.
Apply for entry to:
Contact us
United Kingdom/EU enquiries
MA at Canterbury
Admissions enquiries
T: +44 (0)1227 768896

Subject enquiries