Kent's Clearing guide for parents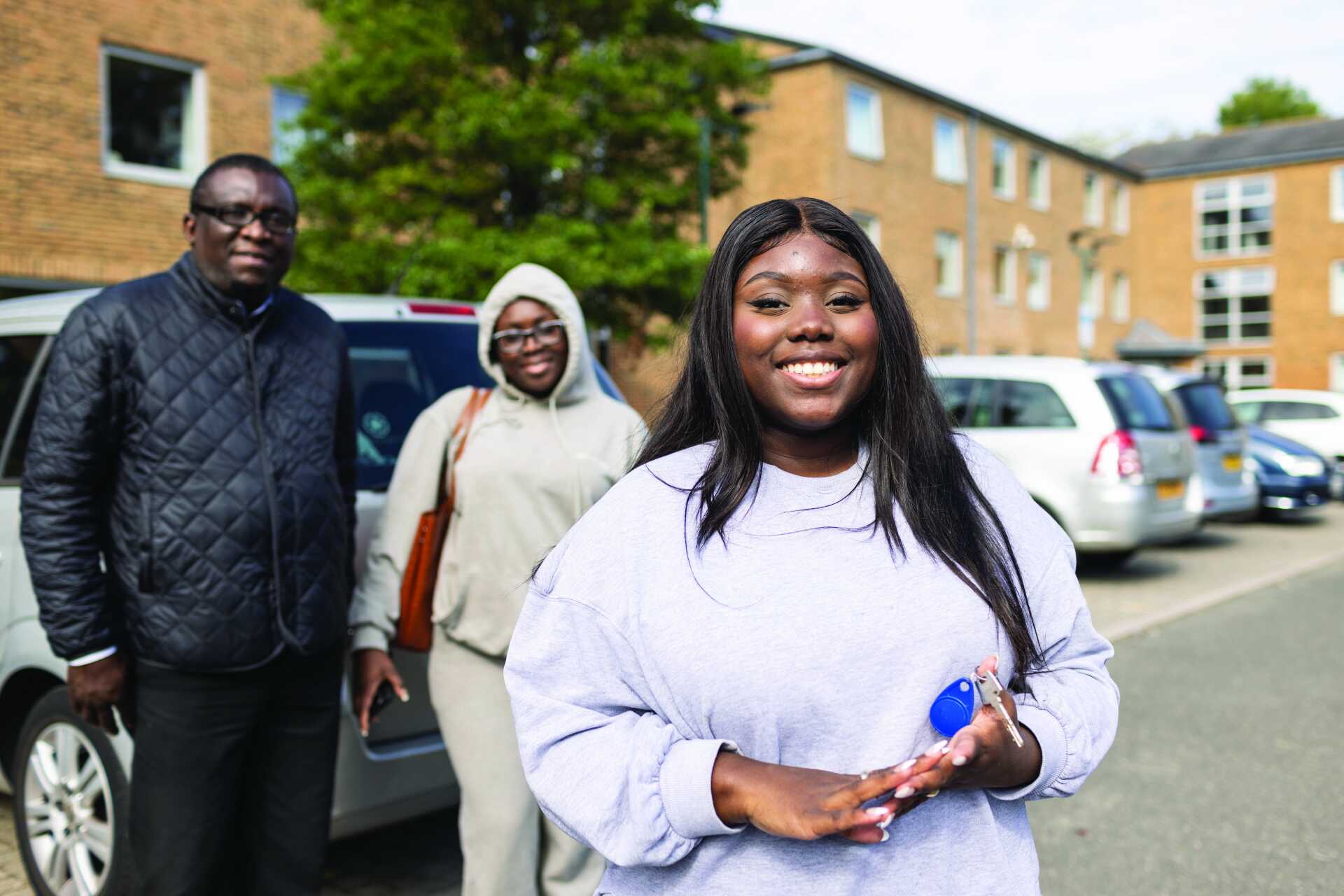 Clearing guide for parents and carers
Every year, thousands of students use Clearing to make decisions and changes that benefit their future. This guide takes you through the ins and outs of the process and what you can do to support your child if they decide to use Clearing.
Clearing 2023
Results day can be a nerve-racking time for students. Whether you're a parent, legal guardian, supporter, carer or step-parent, we're here to help you support them.
How will I know if my child is eligible for Clearing?
Your child can use Clearing if they:
have had a change of heart since they applied to UCAS and want to explore other options
have received unexpected exam results and need to look for alternative courses
haven't applied through UCAS before

applied through UCAS but didn't receive any offers by 30 June 2023.
When does Clearing start?
Clearing will open on 5 July 2023. If your child is taking A levels, they will be able to use it from results day on 17 August 2023. Students taking BTECs or other qualifications can enter as soon as they receive their exam results, usually in July or August.
If they receive an offer they would like to accept, they need to head to their UCAS Hub (formerly UCAS Track) and add the course as a Clearing choice. Encourage them to carefully consider their decision as they can only enter one choice at a time.
Clearing at Kent
Our Clearing hotline will be open between 08:00 and 20:00 on Thursday 17 and Friday 18 August, and for extended periods until Friday 25 August 2023. Your child can make a Clearing application online, or they can call our hotline on 01227 768896 to speak to one of our operators. If they meet the entry requirements for their chosen course, we will make them a verbal offer over the phone, which will be confirmed via email on completion of our application form.
To find our hotline opening hours, please visit our contact page.
Stay in-the-know
Sign up for our emails to receive further information, reminders and updates about the Clearing process.
Quotation
I felt very safe at Kent. Campus Security look out for you and will even walk you back to your room at night if you're studying late in the library, for example. I was taken care of and that made the transition to university far easier.