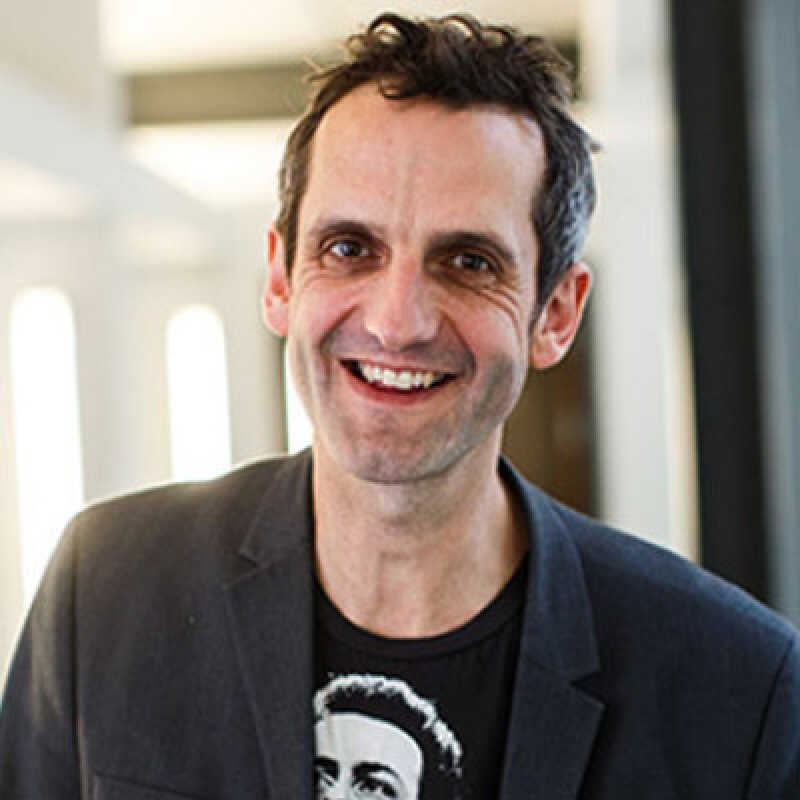 Dr Oliver Double
Head of School of Arts
Head of Comedy and Popular Performance
Reader in Drama and Theatre
About
Oliver Double has been at the University of Kent since 1999, teaching and researching comic and popular performance.

Before becoming an academic, he worked as a stand-up comedian on the national comedy circuit ('Delightful' -The Guardian), and set up the Last Laugh, Sheffield's longest running comedy club. He continues to perform occasionally, for example in his one-man shows Saint Pancreas (2006, DVD available here) and Break a Leg (2015, on YouTube here), and the monthly comedy club Funny Rabbit.

He has written a number of books, chapters and articles on stand-up, alternative comedy, variety theatre and popular performance, and helped to establish the British Stand-Up Comedy Archive (BSUCA), based at Kent's Templeman Library. He produces a monthly podcast about the BSUCA archive,  A History of Comedy in Several Objects, is available here.

His teaching is based on his research, giving students access to cutting edge knowledge and an extraordinary range of unpublished historical documents. He is proud of the number of his graduates who are now working professionally as comedians and comic performers.
Research interests
I am interested in stand-up comedy and various other types of popular performance. What particularly interests me is anything in which the performer works straight out to the audience, performing in the first person and the present tense in which the audience can make their opinions known by laughing, applauding, heckling or booing.

In addition to my books on stand-up, alternative comedy and variety theatre, I have written articles and chapters on the early twentieth century German comedian Karl Valentin, Brecht's relationship with cabaret, punk rock as popular theatre, and the enormously fat xylophonist Teddy Brown. I am a contributing editor to New Theatre Quarterly, and I am on the Advisory Board of Comedy Studies. I've also written a number of entries for the Oxford Dictionary of National Biography.
Teaching
I teach students about stand-up comedy as well as more general performance techniques. This involves practical, theoretical and historical aspects, taught side by side. Students working with me might find themselves discussing the incongruity theory of comedy, analysing unpublished archive recordings, then performing their own stand-up routine to an audience of 100 people. Pretty much all of my teaching grows out of my research interests and professional experience, and for me, it's about much more than just writing Powerpoint presentations for lectures and marking essays. It's also about working with archive materials and practically exploring performance techniques in the studio to create deep intellectual and practical understanding.




Modules taught:

DR594 Popular Performance. Students examine particular popular performance genres (for example, variety theatre, slapstick, cabaret, pantomime, radio comedy). Initially, students develop relevant performance skills, which might include, for example, addressing an audience, developing a stage persona, dance, singing, and/or simple acrobatics.
DR676 Introduction to Stand-Up. A third year module which introduces students to theoretical and historical aspects of stand-up comedy, and gives them a chance to perform their own short self-written routines.

Supervision
I am interested in supervising students researching stand-up comedy, comic performance in general, variety theatre, popular music performance (particularly punk), or any related area of popular performance.
Last updated