Our vision
The School of Arts is passionate about the visual and creative arts. We have a global reputation for dynamism and innovation in teaching and research, reflected in the distinctiveness of our programmes and the quality and impact of staff research. Our close ties with other departments at Kent help to create a friendly, supportive and open learning culture.

The School provides a welcoming environment with lecturers who are keen to listen and offer advice. We encourage tailoring your degree programme to suit to your interests and ambitions, with a year abroad or working in industry the perfect preparation for life after graduation.
Our departments
Our programmes provide a professional-practice focus alongside theoretical groundwork. We also offer a wide range of joint honours programmes, giving you the opportunity to combine your arts degree with another subject.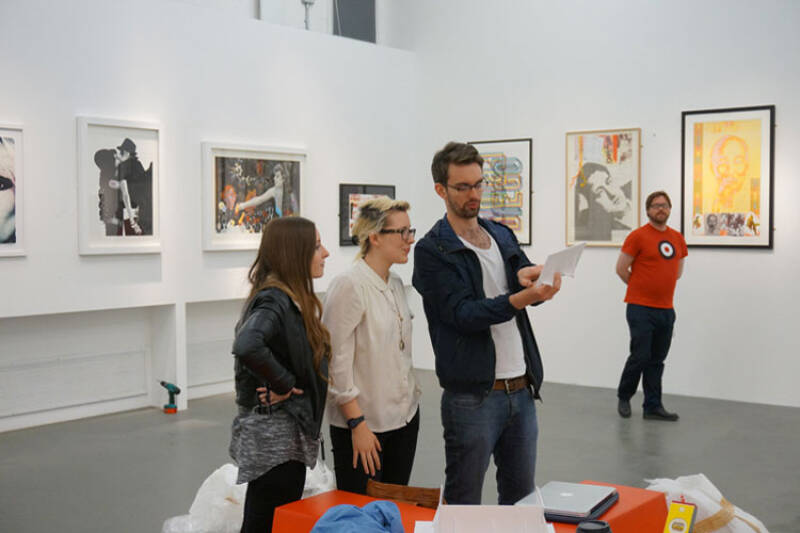 Inspirational teaching
Our lecturers range from academics with many years of teaching experience at degree level to professionals who have worked in the creative industries. They have helped to create a dynamic learning environment that combines excellent academic study with innovative practical study.

We use a range of teaching methods from traditional lectures and small-group seminars to film screenings, rehearsals and one-to-one tuition. Our innovative approach also combines practical workshops and private study which, with support and encouragement from staff, allow you to progressively build up your technical skills and develop your creative voice.
Student support
As an arts student at Kent, you have access to a comprehensive student support resource in the form of the Student Support Office. Our experienced support staff are equipped to assess the situation and to point you towards central services should you need further support. The team was recently awarded the University Barbara Morris prize for 'outstanding work in the area of learning support'.
We provide a confidential setting where you can discuss any personal issues in your studies or personal life.
Impressive prospects
Our programmes combine academic rigour, personal development, life skills and career opportunities. You will develop key competencies and attributes graduate employers look for, both through the curriculum, and extracurricular activities offered by the school and other university services.

Our graduates have become theatre producers, literary managers, community theatre officers for local councils, theatre journalists, authors, scriptwriters for television, teachers, stand-up comedians, directors, event managers, drama teachers, performers and actors.
Professional recognition
Our programmes contain a strong emphasis on employability within the curriculum. We help students to develop the creative competence they need to succeed in a future career in specific arts professions as well as the wider creative industries. The modules available on our programmes cover a range of professional practices as well as the opportunity to develop transferable skills.
Inspirational location
The School of Arts is based on our Canterbury campus with its first-class academic and leisure facilities. We are equipped with the latest resources and our beautiful setting offers plenty of tranquil spaces to study and relax.

Everything you need on campus is within walking distance, including a general store, a bookshop, bank, a medical centre and a pharmacy. You can go off campus to explore the city's medieval buildings, historic pubs and an array of shops, and London is just an hour away by train.
*The University of Kent's Statement of Findings can be found here.