Our vision
The School of Arts is a vibrant, inclusive community of academics, practitioners, and students working across the visual and creative arts.
We have a global reputation for innovation, which reflected in the distinctiveness of our degree programmes and the quality and impact of our research. We are interdisciplinary and collaborative, and our close links with other departments at Kent create a friendly, supportive and open learning environment.
The School provides a welcoming environment with lecturers who are keen to listen and offer advice. We have strong links with industry, and help you connect your creative skills to the wider world, giving you a head start in your career and preparing you for the future.
Our departments
Our programmes provide a professional-practice focus alongside theoretical groundwork. We also offer a range of joint honours programmes, giving you the opportunity to combine your arts degree with another subject.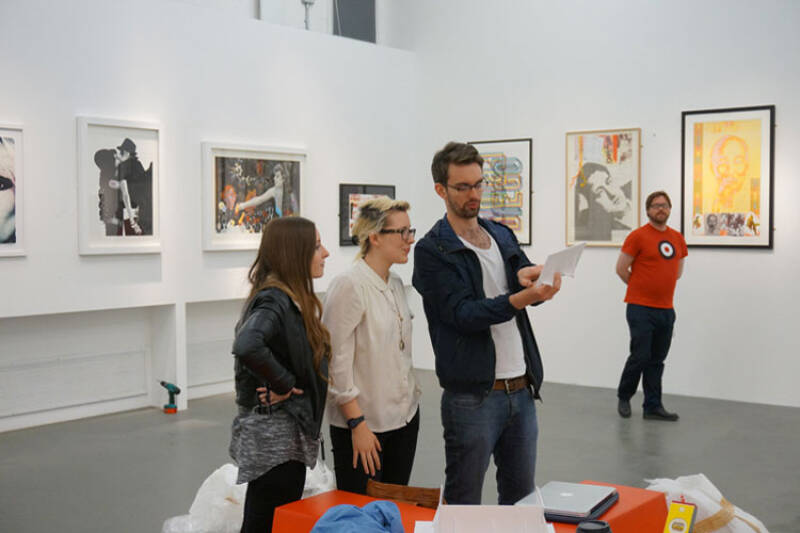 Industry-standard facilities
The School offers professional standard production studios, as well as teaching rooms, social spaces and dedicated space for postgraduate students.
Our spaces house industry-standard facilities and resources, including live performance spaces, film production studios, sound and lighting facilities, ensemble rehearsal spaces, practice spaces, iMac rooms, recording and post-production studios, and a large collection of periodicals, photographs and prints.
Inspirational teaching
Our staff bring with them a broad range of experience, from our expert academic staff to our highly qualified technicians and practising professionals who have worked in the creative industries. They create a dynamic learning environment that combines excellent academic study with innovative practical experience.
We use a range of teaching methods from traditional lectures and small-group seminars to film screenings, practical and technical workshops rehearsals and one-to-one tuition. Our innovative approach also combines practical workshops and individual study which, with support and encouragement from staff, allow you to build up your technical skills and develop your creative voice.
Student support
As a student at Kent, you have access to a comprehensive student support resource. The School of Arts is committed to improving access to learning and provides a wide range of support.
Our dedicated Student Support Team are available during term time and most vacations to provide confidential, sensitive support and guidance.
Impressive prospects
Our courses develop your academic and technical skills and give you the confidence to work within all areas of the creative and cultural industries.

Our Graduate Theatre Companies (GTC) scheme offers the opportunity to graduating students - undergraduate and postgraduate - to apply to become a graduate theatre company supported and mentored by the Drama department.
Our graduates have become theatre producers, literary managers, community theatre officers for local councils, theatre journalists, authors, scriptwriters for television, teachers, stand-up comedians, directors, event managers, drama teachers, performers and actors.
Nearly every job I've had has come from contacts I've made. Networking is a powerful thing and Kent is a great place to start making some industry friends.
Building your network
We have strong links with industry and regularly welcome School of Arts graduates, internationally-renowned performers and industry experts, making you part of a wide professional network. Our prestigious Music Academic Partnership with UK Music provides direct connections with industry and we have ongoing links with a range of organisations including:
Inspirational locations
The School of Arts is based on our Canterbury and Medway campuses.
At Medway, Music & Audio Technology is located within the award-winning Historic Dockyard at Chatham. Just 35 miles from central London, the former naval dockyard regularly features in music videos, documentaries, TV dramas and blockbuster films.
Our Canterbury campus is home to Drama and Theatre, Film, Media and Art History, and offers first-class academic and leisure facilities. We are equipped with the latest resources and the beautiful setting offers plenty of tranquil spaces to study and relax. Everything you need on campus is within walking distance, including a general store, a bookshop, bank, a medical centre and a pharmacy. You can go off campus to explore the city's medieval buildings, historic pubs and an array of shops, and London is just an hour away by train.