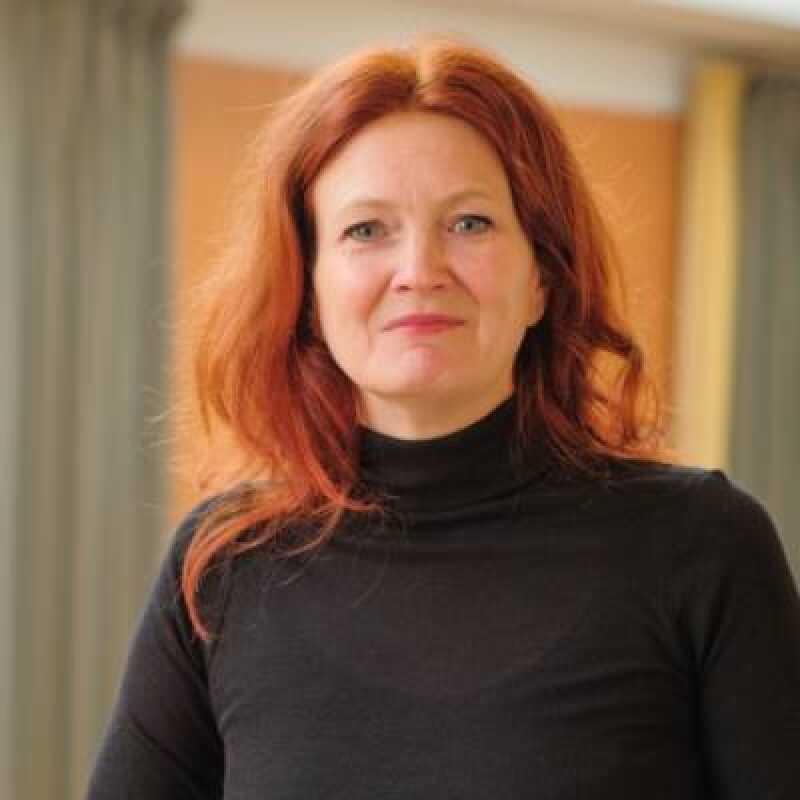 Dr Margrethe Bruun Vaage
About
Dr Margrethe Bruun Vaage's main area of research is cognitive film theory. She explores the spectator's engagement with fictional films and television series, and more specifically the imagination, the emotions and the moral psychology of fiction. Her latest book is entitled The Antihero in American Television (Routledge). She has published widely in journals such as the British Journal of Aesthetics, Midwest Studies in Philosophy and Screen, as well as in The Routledge Encylopedia of Film Theory and anthologies such as Cognitive Media Theory and The Oxford Handbook of Cognitive Literary Studies.

She serves on the Board of Directors of The Society for Cognitive Studies of the Moving Image, and is an Associate Editor of Projections.

Research interests
Dr Vaage's area of specialisation is cognitive film theory, at the intersection between film theory, analytical philosophy, cognitive psychology and narratology. Thematically, her work focuses on the study of the imagination, the emotions, empathy, morality, spectator engagement and fiction in both film and television.

She is currently working on a project about women who take revenge, exploring vindictive anger and the feelings stirred up by watching punishment and revenge in both film and television series. An early articulation of some of these ideas are found in the article 'On Punishment and Why We Enjoy It in Fiction: Lisbeth Salander of the Millennium Trilogy and Eli in Let the Right One In as Scandinavian Avengers'.

In 2016 she published a monograph entitled The Antihero in American Television (Routledge). The antihero prevails in recent American drama television series. Characters such as mobster kingpin Tony Soprano (The Sopranos), meth cook and gangster-in-the-making Walter White (Breaking Bad) and serial killer Dexter Morgan (Dexter) are not morally good, so how do these television series make us engage in these morally bad main characters? And what does this tell us about our moral psychological make-up, and more specifically, about the moral psychology of fiction? In this book, Dr Vaage argues that the fictional status of these series deactivates rational, deliberate moral evaluation, making the spectator rely on moral emotions and intuitions that are relatively easy to manipulate with narrative strategies. Nevertheless, she also argues that these series regularly encourage reactivation of deliberate, moral evaluation. In so doing, these fictional series can teach us something about ourselves as moral beings—what our moral intuitions and emotions are, and how these might differ from deliberate, moral evaluation.

The main thesis in her PhD dissertation, Seeing is Feeling. On the Function of Empathy for the Spectator of Fiction Film, is that empathy, as feeling aspects of a character's experience, has an important function for the spectator of fiction film. The paper 'Fiction Film and the Varieties of Empathic Engagement' sums up the major findings of the dissertation. Other parts of the dissertation are published as 'Self-Reflection: Beyond Conventional Fiction Film Engagement' and as "The Role of Empathy in Gregory Currie's Philosophy of Film'.

Teaching
In 2021/22 Dr Vaage is convening the following modules:

FILM6350 Film, Politics and Identity
Throughout its history, film has functioned as a powerful sociopolitical engine. Individuals and groups have used this medium to express their identities (whether gender, sexual, ethnic, class, political, national, taste or intersectional constellations thereof) to various audiences, to portray their histories and current realities, to interrogate social norms, to agitate for civil rights and to imagine more equal futures. By the same token, film's unique capacities to reflect, refract and represent has also meant that individuals and groups have also used the medium to exert power or subjugate, create and reinforce stereotypes about the Other or justify their own dominance in the social order. This module focuses on this vital aspect of cinema.  Each year the convenor will focus on one case study or series of case studies, and this year we explore how the portrayal of violent women protagonists in action film and television series challenge notions of femininity under the heading "Transgressive Women".

FILM3150 Film Theory
This module approaches the "big questions" that have surrounded film and the moving image and putting them into historical context. The module addresses competing definitions of film and its constitutive elements, the effects that cinema has on spectators, the social and the cultural and political implications that moving images reproduce. 


In the past, for several years Dr Vaage has also taught advanced film theory on the Film MA programme. She has designed and taught a module on TV series that explored storytelling in fictional television series, and so-called quality or complex television series specifically. She has taught a module on national cinema using Scandinavian cinema as a case study, and for several years she has also taught a module on storytelling in the cinema, exploring different forms of narration and storytelling in cinema.

Supervision
Dr Vaage is currently the primary supervisor for four PhD students. She is happy to receive inquiries from prospective students with plans for projects in (analytical/cognitive) film theory, philosophy of film, television studies and narratology. She particularly welcomes projects latching onto her own areas of specialisation and teaching interests as outlined above, e.g. the study of the imagination, the emotions, empathy, morality, spectator engagement and fiction both in film and television.
Last updated