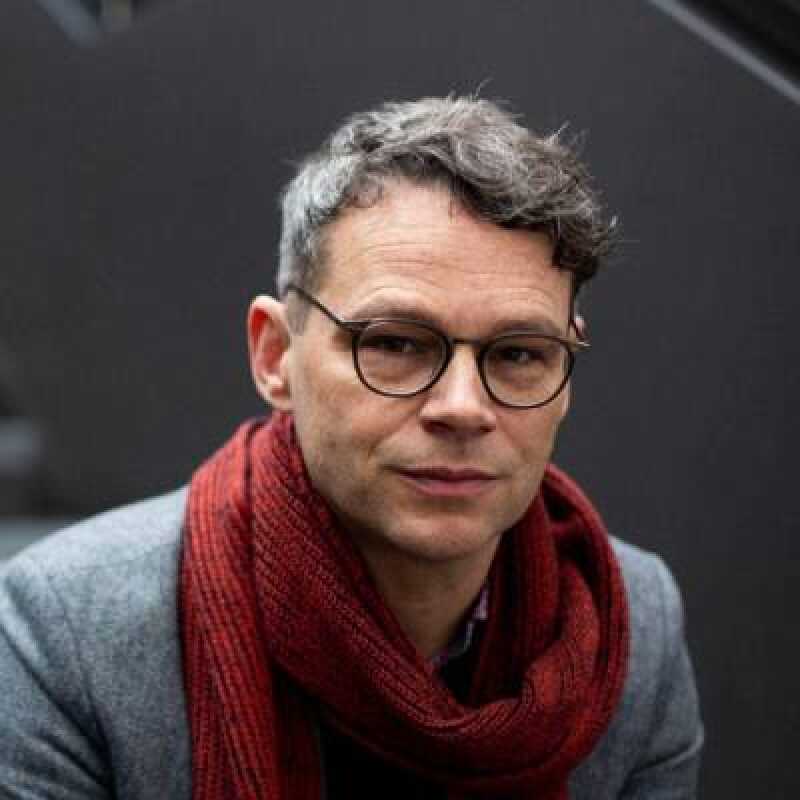 Dr Hans Maes
Senior Lecturer in Art History
About
Hans Maes studied at the University of Leuven, Belgium, and graduated there with a PhD in Philosophy. His dissertation, focusing on problems in ethics and moral psychology, was published as a book in Belgium and The Netherlands. He has since expanded his field of research to include aesthetics and the philosophy of art. He worked at the Department of Aesthetics of the University of Helsinki, Finland, and also at the University of Maryland, USA, before coming to Kent.

Hans has authored papers on a wide variety of topics in aesthetics and the philosophy of art and culture, including the role of intention in the interpretation of art, the nature of portraiture, melancholy as an aesthetic emotion, the role of sexiness in contemporary culture, and the relation between art and pornography. The latter is the subject of two essay collections: Art and Pornography (co-edited with Jerrold Levinson, Oxford University Press, 2012) and Pornographic Art and The Aesthetics of Pornography (Palgrave MacMillan, 2013). While the first book focuses exclusively on the philosophical side of the debate, the second book takes an interdisciplinary approach and includes contributions from art historians, cultural theorists, film scholars, artists, curators, as well as philosophers. 

His latest monograph is entitled Conversations on Art and Aesthetics (Oxford University Press, 2017/2019). In this volume he discusses key questions in contemporary aesthetics with ten world-leading philosophers of art. For more information about this and other publications, please visit kent.academia.edu/HansMaes.

Hans is Co-Director of the Aesthetics Research Centre at the University of Kent and was President of the Dutch Association for Aesthetics from 2010 until 2013. He is presently a Trustee of the British Society of Aesthetics and Co-Chair of the BSA Annual Meeting at Oxford University.  

Photo credit: Timothy Foster.
Research interests
Hans' principal research interests are situated in the domains of aesthetics and philosophy of art. Much of his published work is freely available via: kent.academia.edu/HansMaes

His most recent monograph is Conversations on Art and Aesthetics (Oxford University Press, 2017). It contains interviews with, and portraits of, some of the world's leading philosophers of art. Other recent publications are:  "Erotic Art" (Stanford Encyclopaedia of Aesthetics, 2014), "What is a Portrait?" (British Journal of Aesthetics, 2015), "Falling in Lust: Sexiness, Feminism, and Pornography" (in Beyond Speech, OUP, 2017), and Portraits and Philosophy (Routledge, 2020). 

Hans has given talks at many universities and cultural institutions, including Tate Britain, The British Museum, the National Portrait Gallery, and Christie's. In 2012 he was awarded a Senior Fellowship at the Descartes Centre in The Netherlands for the project "A Critique of Enlightenment Formalism in Aesthetics". He has been the recipient of multiple grants from the British Society of Aesthetics and the American Society of Aesthetics. In 2016 he received an ASA Curriculum Diversification Award for his project on The Aesthetics of Portraiture.

With colleagues of the Aesthetics Research Centre he has coordinated several symposia and was principal organiser of international conferences on "Aesthetics, Art, and Pornography" (London, 2011) "Shunga and Philosophy" (British Museum, 2013), "Aesthetics Today" (Canterbury, 2017), "The Philosophy of Portraiture" (College Park & National Portrait Gallery, Washington DC, 2018).
Teaching
MSTU6003 Sex, Gender, and Digital Culture
This module gives students the opportunity to bring prior learning on gender and sexuality into a focused context, whilst employing a critical study of representation in contemporary mediaand digital cultures. `Students will be encouraged to question how (and if) representations of gender and sexuality are shifting in the millenial era though a series of critical questions, such as: How has the Internet changed human relationships? What is the impact of pornography on contemporary youth culture? Are men also objectified by the media? How should we understand misogyny and has it been intensified in the digital age? How do we define consent post MeToo? 

HA836 "The Art of Portraiture: Historical and Philosophical Approaches"
This module aims to give students an advanced understanding of concepts and methods involved in the study of portraits. A programme of seminars will explore recent philosophical and art historical literature on portraiture and related research topics. The historical development of portraiture and its different subgenres will be traced, influential portrait artists will be discussed and their work will be critically analysed – all of which will be addressed within a broader theoretical framework, focusing on philosophical issues such as the nature of personal identity, objectification, the definition of art, and theories of representation and genre.

ART521 "Media Ethics" 
This module seeks to investigate some of the most pressing ethical issues in contemporary media culture and the mediated arts. Topics may include: violence in video games, nudity on the screen and in advertising, anti-heroes and villains in fiction, propaganda and manipulation, sexism and racism in humor, shock value in the news and in contemporary art. To answer the many moral questions that arise in this context students will examine basic notions such as truth, objectification, voyeurism, exploitation, offence, harm, gender, and stereotype.

HA575 "Beauty in Theory, Culture, and Contemporary Art" 
After decades of neglect, beauty has made a controversial 'return' both in contemporary art and as a concept in contemporary aesthetics, art theory and criticism. The module examines the issues raised by this recent resurgence of beauty.

HA361 "Introduction to Aesthetics and Philosophy of Art" 
The module begins with the question of the value of art. Issues of concern include the role of pleasure, thought, emotion and experience in art, the differences between art and entertainment, art and science, art and philosophy, and the notorious 'end of art' thesis put forward by Arthur Danto. These investigations provide the intellectual framework for the exploration of key visual arts media in the second half of the module.

HA835 "A Matter of Taste: The Art and Aesthetics of Food" 
In this module, we examine the similarities and differences between notions of aesthetic and gustatory taste that were explored in the formation of modern aesthetic theories. Recent scientific views of how taste actually works will also be discussed. Turning to taste's objects – food and drink – we look at the different meanings they convey in art and literature as well as in ordinary human life and we examine an approach to the aesthetic value of taste that recognises the representational and expressive roles of food.
Supervision
Hans Maes is interested to work with research students on topics in aesthetics and the philosophy of art and welcomes applications for postgraduate study under his supervision. He is particularly (but not exclusively) interested in research projects on:
portraiture
melancholy as an aesthetic emotion
love & art
problems of interpretation
erotic art and pornography
the philosophy of sexuality
feminist aesthetics
stereotypes in art
the role of beauty in art
the relation between art and morality
Arthur Danto
the cognitive value of art and literature
chills ('frissons') in the appreciation of art
Hans is currently supervising PhD projects on a variety of topics, including the Philosophy of Curating, Interactive Art and Videogames, Intentionalism, Immersion in Art, and Alternative Pornography. He has supervised to completion doctoral dissertations on Political Cinema, the Philosophy of Satire, and Visual Perception in Art.
Last updated