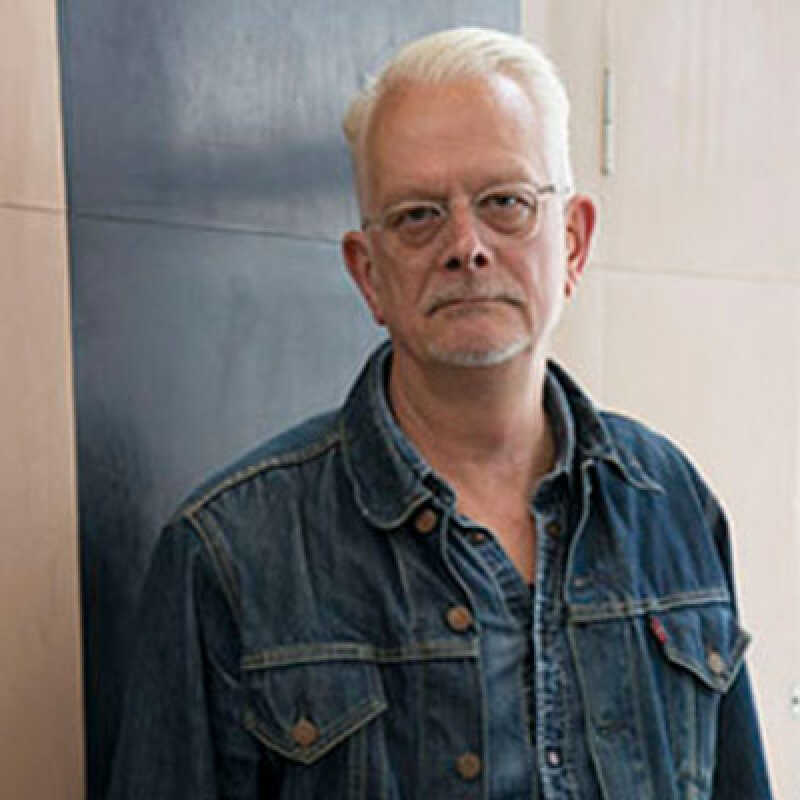 Professor Peter Stanfield
Emeritus Professor of Film and Media
About
Professor Peter Stanfield has a truant eye for pulp culture. He has written two monographs on the Western, with a third on postwar dirty westerns under development. Recent publications include Maximum Movies-Pulp Fictions: Film Culture and the Worlds of Samuel Fuller, Mickey Spillane, and Jim Thompson (Rutgers University Press, 2011), which takes a long look at our fascination with a pulp aesthetic, and The Cool and the Crazy: Pop Fifties Cinema (Rutgers, 2015), which examines cycles of sensational movies produced to capitalise on current events, moral panics, and popular fads. His latest monograph, Hoodlum Movies: Seriality and the Outlaw Biker Film Cycle, 1966-1972 (Rutgers, 2018), draws on his two previous books and further develops ideas on film cycles and pulp cinema. Popular music's interaction with film is a key theme in all of his outputs, whether that is a singing cowboy's blue yodel, the siren song of a torch singer behind a veil of smoke and tears, the calypso beat of a juvenile delinquent pic, or the grease and chug of an outlaw biker movie soundtrack. He is currently working on a study of The Who and Pop Art: a band with built in hate.
Research interests
For every film you remember, you forget a thousand. Stanfield's research is about some of those forgotten films; not lost classics, but movies that deserve their fate in the trash bin of history.

His latest book, Hoodlum Movies, takes a concentrated look at the cycle of outlaw motorcycle films (1966-1972). Despised by critics but welcomed by exhibitors, these cheaply and quickly made pictures were produced to appeal to audiences of under-educated mobile youths. Plagiarizing contemporary films for plotlines, the cycle reveled in a brutal and lurid sensationalism drawn from the day's headlines. Disreputable and interchangeable these films may be, but their lack of cultural legitimacy and low ambition is a large part of the rationale for his study; inviting questions about seriality and film cycles that are otherwise ignored in histories of 1960s and 70s American film. Hoodlum Movies explains why these films were made, who they were made for, and how the cycle developed through the second half of the 1960s before coming to a shuddering halt in 1972.   

Before starting work at Kent I'd held the desire (but not had the opportunity) to teach a class that examined the tension between the competing concepts of film as art and film as commerce. Within my first year here I was given the go-ahead to write such a module. The premise was that I would consider film through a prism of low and high culture, a set-up that would help order the conversation between popular cinema and the avant-garde.

Recalling his research and teaching at Kent, Peter said: 'I wanted to examine the creative interventions of artists, critics and scholars who work with popular film to produce new cultural forms and ideas.  To investigate the Surrealists' play with the violent poetics of crime fictions; the Nouvelle Vague's validation of American hard-boiled fiction; abstract painter and film critic Manny Farber's theory of termite art; Lawrence Alloway's concept of "maximum movies;" the art brut style of Samuel Fuller, and the crime-scapes and the genealogy of pulp.  That was the premise, but to put all of this into play was not straightforward. There were no text books or pre-set readings for such a programme of study. I would have to research what I wanted to teach and my students would have to be participants in that project.

'Together we set out across five years to explore the pulp landscape as it had been earlier travelled by avant-garde artists and critics.  In the process I began to write the book that would become Maximum Movies ? Pulp Fictions: Film Culture and the Worlds of Samuel Fuller, Mickey Spillane and Jim Thompson (Rutgers University Press, 2011).

'I don't think it is an exaggeration to say that this book would not have taken the shape it did without student input (through their own research carried out in preparation for our debates in seminars and as articulated in their essays). There was a perfect cycle of knowledge acquisition, dissemination and debate. At times I led the way; at other times the students set the path to follow. In the end, the book closed the circuit, but not before a new research project had begun on repetition and novelty in popular film. . . '
Supervision
I am interested in supervising research into any aspect of popular film, but particularly those that engage with the topic from an interdisciplinary or intermedial perspective. Research proposals that consider film production in terms of fads, cycles, and trends will be positively received.
Last updated