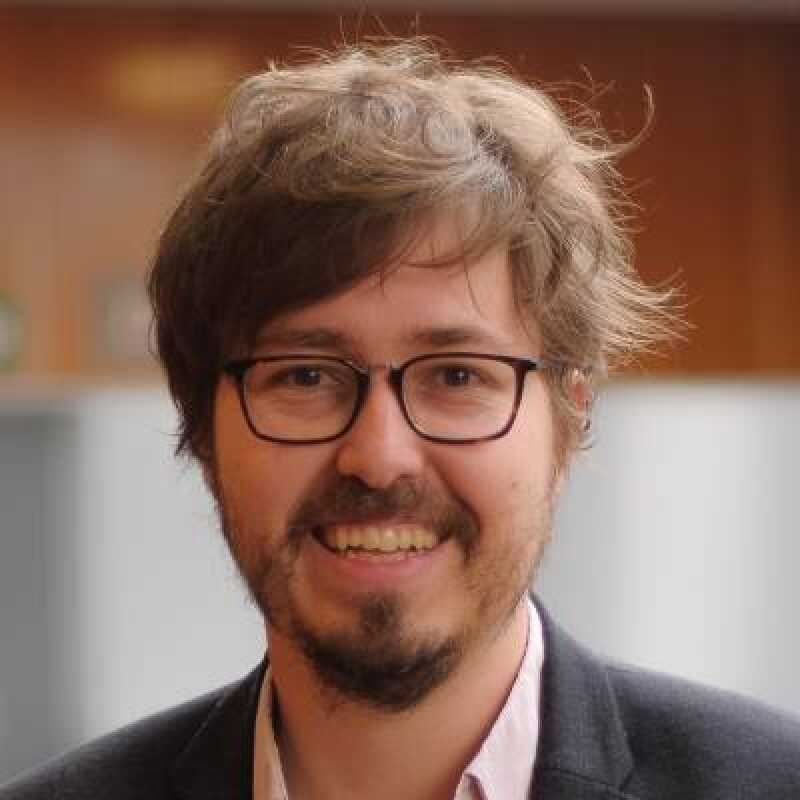 Dr Dieter Declercq
Senior Lecturer in Film and Media
Convenor of MA Film
Co-Director of the Centre for Health and Medical Humanities
About
Dr Dieter Declercq is Senior Lecturer in Film and Media, and Convenor of the MA Film programme. He is also Co-Director of the Centre for Health and Medical Humanities. Dieter's work investigates the important contributions of popular media and aesthetic activity to our lives, health and wellbeing. He is passionate about collaborating with artists, professionals and researchers from a variety of backgrounds. Dieter manages a broad portfolio of activity, including research grants and collaborations, teaching across the Film and Media programmes at Kent, organizing student-focused industry events, postgraduate supervision and examination, public engagement in local communities, and outreach activities in schools and leadership responsibilities. Dieter is currently also pursuing training in counselling from the Counselling and Psychotherapy Central Awarding Body (CPCAB).

Dieter joined Kent in 2013 as a Graduate Teaching Assistant and completed his PhD on satire, comedy and mental health in 2017 (which he published as a book in 2021). He worked as an Outreach Tutor for The Brilliant Club before he was appointed as Lecturer in 2019 and promoted to Senior Lecturer in 2022. Prior to arriving at Kent, Dieter completed a BA in Literature and Linguistics, a BA in Philosophy, an MA in Western Literature (all KU Leuven in Belgium), an MA by Research in Film Studies, focusing on TV comedy (De Montfort University) and an MA in Translation and Interpreting (Erasmus University College Brussels). He is a Fellow of the Higher Education Academy.
Research interests
Dieter's research uses a variety of methods to tackle health and wellbeing issues and investigate the value of arts and humanities in our everyday lives. His work combines theoretical perspectives and empirical approaches, ranging from close analysis of media to philosophical argumentation, alongside multimodal discourse analysis as well as interviews and ethnographic approaches. Dieter enjoys developing new research topics and approaches by learning from collaborators in fields including Anthropology, Architecture, Digital Humanities, Drama, Medicine, Physics, Politics and Psychology. Current projects include: 

Stand-up as recovery: Comedy workshops for eating disorders, which develops and evaluates workshops for eating disorder recovery (funded by BA/Leverhulme).
PlaySpace, which develops and evaluates workshops that combine imaginative play, performance and design to tackle unhealthy perfectionism (funded by Creative Estuary, Ebbsfleet Development Corporation and Northfleet Big Local)
QuNet, the development of a text-based video game as public resource to stimulate media & scientific literacy around quantum computing and quantum supremacy (funded by the Future Human Signature Research Theme).
Dieter also has ongoing research interests around the contribution of popular media to wellbeing (as personal growth), the contemporary value of "wisdom" to medical and health humanities, and irony as a coping resource.
Teaching
Dieter has developed a broad and varied teaching portfolio across the Film and Media programmes at Kent, where he has also led on innovations around video essays and podcasts as assessment. He runs a second-year Media module on video games – and you can listen to his thoughts about the value of gaming on The Andrew Pierce Show here (23:26). He currently teaches research methods on the MA

Film programme, which he also convenes. Since joining Kent, Dieter has further taught on modules including Media and Meaning, Media Ethics, Media, Industry and Innovation, Television Series: Narration, Engagement and Evaluation, TV: Soaps to Sitcoms, Extreme Cinema, Animated Worlds, Film Style, Film Histories and Film Theory. He also runs Careers in Film and Media events with industry speakers alongside outreach and widening participation activities. 
Supervision
Dieter is currently supervising PhD projects on meme culture; satire and liberalism; and online health communication. He will consider new PhD applications which demonstrate a strong connection to his research agenda. He also supervises UG and PG dissertation projects. 
Last updated