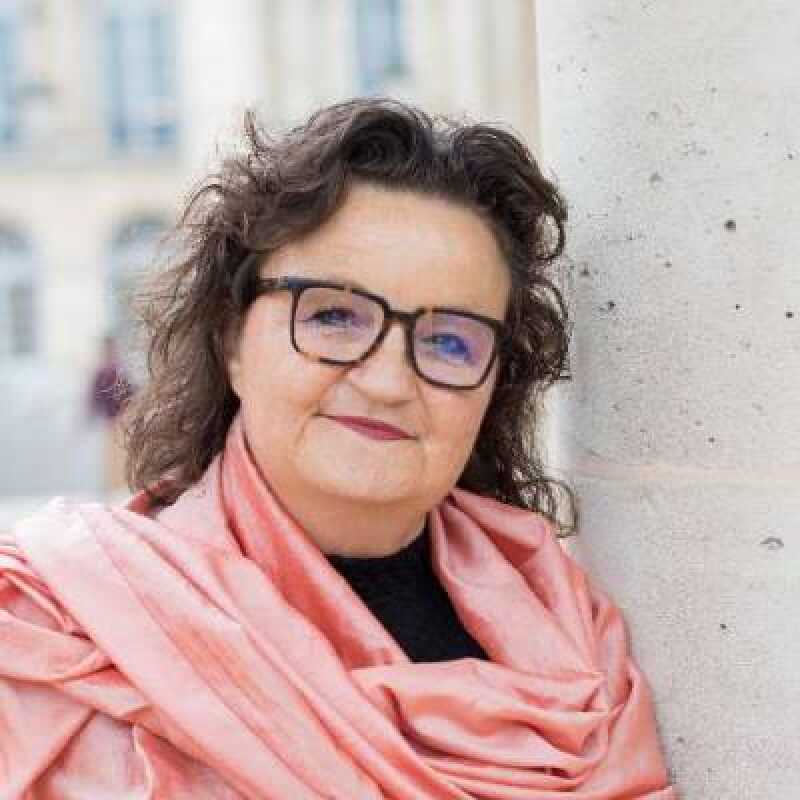 Dr Frances Guerin
About
Dr Frances Guerin completed her PhD in Cinema Studies at NYU in 2000, following an MA in Art History at University of Melbourne, and a BA (Hons) in English Language and Literature at University of Adelaide, Australia.

Frances' work is motivated by a series of questions that investigate the relationship between modernist images and the historical world in which they are conceived, produced, exhibited and received. She is interested in questions such as: How do modernist and abstract images represent the world? How do people engage with these art forms and how can we describe this aesthetic experience? How do works of art negotiate their social reality? Particularly, as that social reality is defined by transformation, war, or traumatic historical events. What is the value of art and images both for academics and ordinary people today? Her ongoing project is to address these questions through analysing what and how modernist art makes meaning (formally, aesthetically, materially), as well as what it does in the world.

Her latest monograph is the first book length study of the work of contemporary American painter Jacqueline Humphries. In it, she demonstrates Humphries' turn to abstract painting as the language with which to shift the conception and reception of painting in the late-twentieth century. The book will be published in 2022 in the Contemporary Painters series at Lund Humphries.

In 2022, Frances will continue her work on the role of art in the infrastructural, geographical, social transformation of the Ruhr Valley, Germany in the wake of the closing of the coal mines and steel industry. This work is the culmination of many issues that have concerned her work over two decades: it focuses on the way that art has been central to the re-articulation of the identity of a region. Above all, the project explores how art (particularly public sculpture) is used to create new identities for a community that has been isolated and excluded within a post-industrial cultural landscape. This work developed out of her tenure at Ruhr University, Bochum from 2008-2010 for a Marie Curie Intra-European Fellowship for the completion of Through Amateur Eyes. Film and Photography in Nazi Germany (published in 2011).

Frances' research has been supported by the German Academic Exchange Service (DAAD, 2016), The Leverhulme Trust  (2003 & 2012), the European Commission FP7 (Marie Curie Intra-European Fellowship, 2008-2010), British Academy (2002 & 2006), and the AHRC (2001).

Beyond her academic writing, she is involved with the art world in various capacities. She writes regularly on her blog, takes tours of exhibitions, curates, and works with young and emerging artists towards having their work exhibited. She is also a classically trained pianist. 

More information about these and her other activities, can be found on her blog, on Twitter, on Instagram, and in her books. 
Research interests
Frances is currently working on Post-Industrial Views, a book that analyses the ongoing role of art in the transformation of the Ruhr Valley in Germany. Specifically, she focuses on artworks that use the material of industry (steel, water, concrete, light, the body) to re-articulate a post-industrial identity for the region, its landscape, and its people. 

Within the larger project, she is working on another monograph, Steel: the Material of Art and Industry. This analyses the evolving relationship between steel and visual representation from the turn of the twentieth century to the turn of the twenty-first. Within this "century of steel" she focuses on four pressure points: the love affair of cinema/photography and steel production at the turn of the nineteenth into the twentieth centuries; the role and representation of steel within the destruction of two world wars; the ambivalence of steel in minimalist sculpture in postwar America; the post-modernist return to a sculptural use of steel that searches for the humanism of steel.

Another manuscript-in-process, Cinematic Portrait Painting: (Not) about Gerhard Richter, marries her long fascination with the painting of Gerhard Richter and her intellectual commitment to cinema. Here, she explores qualities of Richter's portraits – in the broadest sense of the genre – for their characteristics that are more commonly associated with cinema. Her approach demonstrates the portraits' engagement with infinite performance of simultaneous re-definition and eschewal of traditional notions of portraiture, the identity of the artist, subjects depicted, viewers, and spaces of exhibition.

Frances also publishes fictional stories and creative non-fiction essays that bring together her lifelong love of still and moving images, and her ongoing commitment to speaking about issues that concern women in the 21st century. Her creative writing can also be found on her website 

Teaching
Frances believes that cinema is a discrete medium that can, nevertheless, only be understood within its cultural/historical context. Her approach to teaching cinema and visual culture begins with analysis of the sensuous properties of images. It then extends to interdisciplinary interpretation. Her teaching is motivated by the imperative to expand students' intellectual worlds. Above all, she aims to introduce students to films, images and ideas that they would not otherwise know. In addition, she encourages students to draw on their knowledge and curiosity for literature, music, and other visual arts in an attempt to discover the complexity of the moving image. 

Frances also presents students with a variety of critical and theoretical approaches to the topic under discussion. This introduces students to ways of seeing and thinking that will take them to new levels of knowledge.

Teaching interests

Visual culture; Image Studies; Holocaust Studies; Witnessing and Trauma Studies; Memory Studies;19th and 20th Century Realism; Critical Theory; Documentary Film; War and Cinema; Silent cinema, Modernity and visual culture; Cinema and the Other Arts; Marxism and Visual Culture; Images of War and Violence; Avant-garde and experimental cinema;



Undergraduate courses


Writing for Film; History of German Cinema; Study of a Single Film; Major Directors: Lang, Von Sternberg, Ophüls; Cinema in 1920s Berlin, Paris, Moscow; Feminism in Film; Film History/Film Theory; History of British Cinema; History of Russian and Soviet Cinema; Avant-Garde and Experimental Cinema; European Realism; Introduction to World Cinemas; Language of Cinema; National Cinema; War and Cinema; Writing Workshop I; Writing Workshop II



Graduate courses


Screening Histories: Post-war European Realism; Screening Histories: The Holocaust and Cinema; Silent Cinema and Modernity; Working with Film.
Supervision
Frances welcomes dissertations with a focus on modernist and post-modernist (both loosely defined) art and visual cultures. She is happy to supervise dissertations housed within more traditional disciplinary fields of film studies and art history. She also welcomes dissertations that take a visual studies' approach to still and/or moving images. Within these fields, Frances will supervise on:

20th century art and visual culture
historical avant-garde
new and experimental art forms and aesthetics
amateur and small gauge forms and aesthetics
the role of images in trauma, witnessing, memory
the image as agent in the formation of cultural identity
questions of vision, visuality and perception
space, landscape, urban studies
images of war and violence
representations of migration, exile, and political oppression.
Last updated