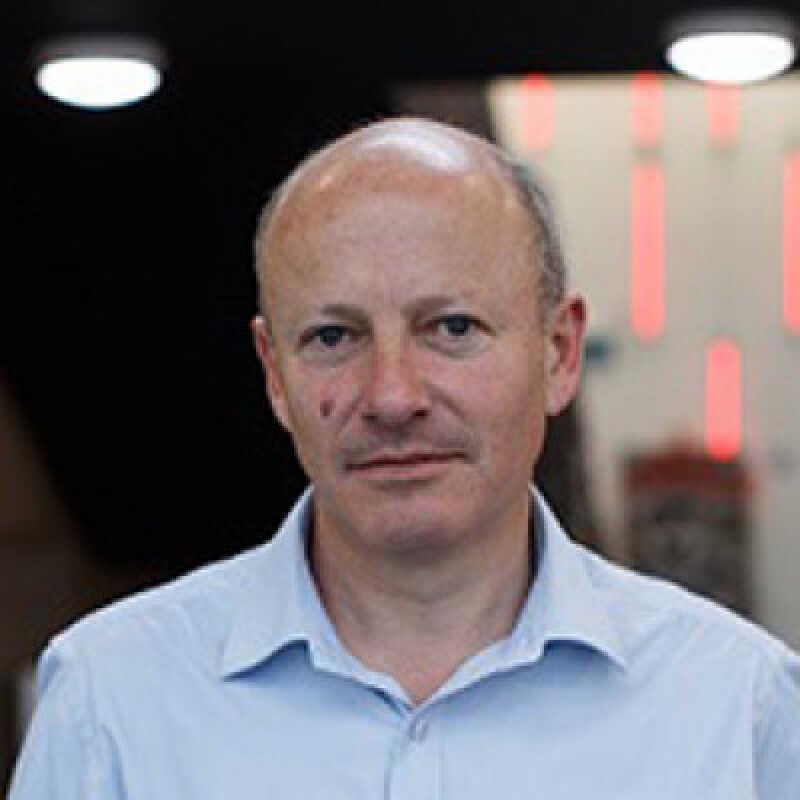 Professor Paul Allain
Professor of Theatre and Performance
About
Paul Allain is Professor of Theatre and Performance at the University of Kent, Canterbury. He collaborated with the Gardzienice Theatre Association from 1989 to 1993 and published the book Gardzienice: Polish Theatre in Transition (1997). He co-edited the Cambridge Companion to Chekhov (2000) and his book  The Art of Stillness: The Theatre Practice of Tadashi Suzuki was published by Methuen (2002; second revised and expanded edition with DVD 2009) and Palgrave Macmillan, USA (2003). Routledge published his Companion to Theatre and Performance, co-written with Jen Harvie in 2006, second edition 2014.

He has published several edited collections on Grotowski as part of the British Grotowski project. In 2012, he published Andrei Droznin's Physical Actor Training with Routledge, a DVD/booklet. He has contributed extensively to the Routledge Performance Archive.  In 2015 his coedited book and online collection Voices from Within: Grotowski's Polish Collaborators was published. His coedited Acting with Grotowski: Theatre as a Field for Experiencing Life, by Zbigniew Cynkutis (Routledge 2015) was launched in New Delhi, India in November 2014, at the Polish Cultural Institute. His edited volume  The Great European Stage Directors: Grotowski, Brook, Barba (2018) includes his chapter on Grotowski.

In 2015 he gained funding from the Leverhulme Trust to make films about physical acting for Methuen Drama Bloomsbury. These are published here with a companion website here. He was Research Mentor for the Conservatoire for Dance and Drama, 2015-19 and has been selected as a REF panel member for REF 2021, both criteria and assessment phases.  

Current administrative duties
Paul Allain will be on Research Leave for the duration of the 2022/23 academic year.

General practice
Project Lead for ETRN project, Playing Identities, Performing Heritage
Jury member and Guest Lectures/workshops 17th University Theatre Festival, Tehran, Iran, May 2014
Co-director of The Massacre at Paris, with the Marlowe Theatre and Fourth Monkey, Canterbury Cathedral Crypt, March 2014
Producer of Schechner's Imagining O, performed at Kent and touring to Kerala, India in 2012
Organiser and initiator of student and staff exchange with the Moscow Art Theatre School - Leverhulme-funded staff exchange 2008-2010
Member of documentation team of and partner in EU funded project 'Tracing Roads Across' with the Workcenter of Jerzy Grotowski and Thomas Richards 2003-2006
Digital Theatre+ Advisory Board member
Research interests
Paul is a world-leading expert on Polish theatre and Jerzy Grotowski. After collaborating with Gardzienice Theatre Association, on whom he wrote the first book in English which came out of his PhD at the University of London, he worked extensively in the UK as Movement Director, most notably with Katie Mitchell on nine productions. He has published several books, DVDs and articles on theatre and actor training as both author and editor. From 2006-9 he led the British Grotowski Project, which culminated in an international conference and a series of publications. He has also collaborated with the Moscow Art Theatre School on a Leverhulme-funded network, ending in a conference hosted by the Royal Shakespeare Company on Movement and Actor Training.

In 2009 he received an award for services to Polish culture from the Polish government and in 2018 won the Witkacy Award, for promoting Polish theatre overseas. In 2015 he gained funding from the Leverhulme Trust to make films about physical acting for Methuen Drama Bloomsbury. These are published here with a companion website here. 

Current research interests include:
Contemporary Japanese theatre, especially the theatre practice of Tadashi Suzuki
Theories of Performer Training and Performing
Polish, Russian and East European Theatre, the work of Gardzienice, Studium Teatralne and practices after Grotowski
Intercultural Performance
Digital tools in performance research
Teaching
I teach a range of courses as well as actor training throughout the programme and at masters level.  I focus on physical approaches to movement and body work, drawing largely on the Grotowskian lineage and the approach of Gardzienice, with whom I collaborated from 1989-93.

I also work on an intercultural approach, with special reference to the work of Brook, Schechner and Barba, as well as contemporary Asian practices, especially the Suzuki method and his directorial approach.
Supervision
I have successfully supervised to completion several postgraduate research students (11 PhDs, 8 MAs and one MPhil) including in the following areas:
vocal action in contemporary theatre practice (PaR
Zeami, noh and Grotowski's total act
the politics of contemporary Polish theatre
catharsis in the theatre (PaR)
Vassiliev and Grotowski (PaR)
Grotowski's influence on British theatre
film improvisation (PaR)
Kunauka and Japanese theatre after Suzuki
Schechner's Performance Studies in Italy (cotutelle)
Grotowski and Sufism
paratheatre as a mode for theatre encounters
sourcing within for the performance act (PaR)
I am keen to supervise in any areas related to these topics as well as my core expertise: contemporary performance, actor and performer training, practice as research, Polish and East European theatre, vocal practices.
Professional
Fellow of the Royal Society of Arts
Editorial Board Member: Contemporary Theatre Review, Polish Theatre Perspectives, Theatre Dance and Performance Training
Society of Authors
REF 2021 Panel Member
Member, Academia Europaea
Last updated