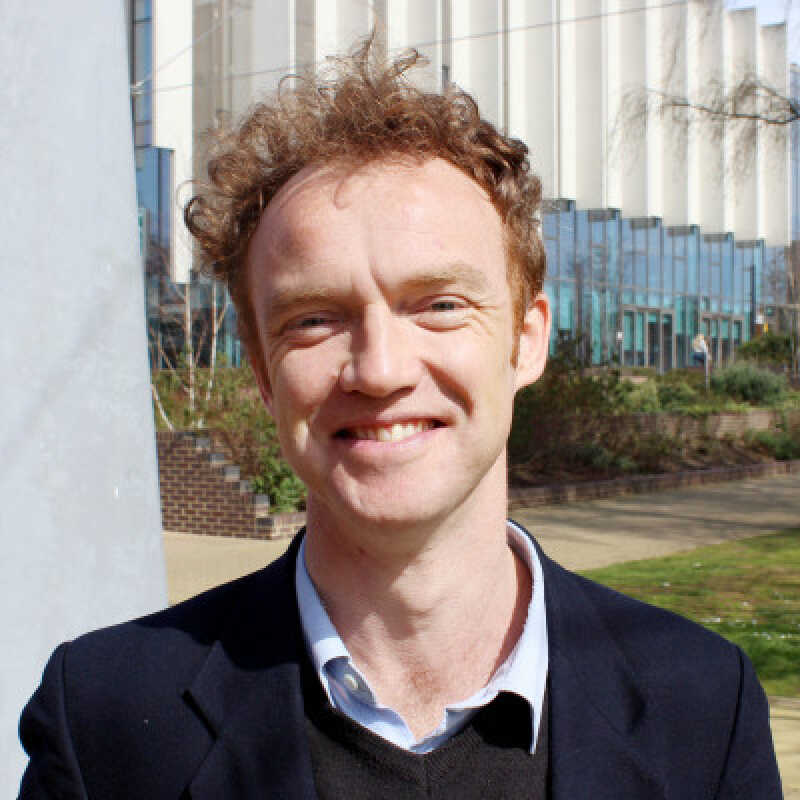 Dr Ambrose Gillick
Lecturer
Director of Recruitment and Admissions
Programme Director: MArch
BA (Hons) Architecture Stage 3 Coordinator
About
Qualifications: BA B.Arch, M.Arch, PhD

Ambrose Gillick is a designer and researcher. He studied architecture at the University of Manchester (1998-2001) and at University of Sheffield (2003-2006). In between, Ambrose worked for three London practices, focused social, civic and cultural buildings and housing.

During his Master's Ambrose developed an interest in participatory and community-led architecture through a collaborative project with a self-organising women's co-op in Dakar, Senegal – and the theory of sacred space through a thesis in medieval church architecture. The former, he further developed through a PhD at the University of Manchester, supervised by Professor Diana Mitlin and Professor Simon Guy, in which he examined the coproduction of indigenous knowledge in post-disaster reconstruction work in Gujarat, India. Whilst doing the doctorate, Ambrose worked at a firm whose work largely focused on ecclesiastical restoration. This led to a post-doc at the Glasgow School of Art, supporting Dr Bob Proctor develop his AHRC-funded project on modernist Roman Catholic churches which was published and exhibited nationally. Ambrose then helped secure Leverhulme Trust funding for a history of late modern urban housing in northern Europe, a project he guided and supported dutifully for the duration. Ambrose continues to write with Bob on the architecture of religious space and he consults as a designer for others who work in the field of ecclesiastical architecture. He has developed a strong research interest in postmodern urban and built culture, particularly housing, and the role of grassroots and non-professional people in shaping the post-industrial city.

Over the years, Ambrose has developed undergraduate courses on various aspects of informality, marginalized voices, grassroots action and resistance movements in/ around architecture. This led to the formation of a practice, Baxendale with Lee Ivett, a former colleague at the School of Art. The practice has become a vehicle for developing and exploring situated design practices, specifically working with marginalised groups on issues of representation, recognition and rights, but also exploring issues of live-build and its relationship to community agency and capacity and its potential as an instrument of pedagogy. Baxendale has garnered international recognition for its work and was selected (as part of a bigger team) to represent Scotland at the 16th International Architecture Exhibition, La Biennale di Venezia 2018. Lee and Ambrose continue to write, talk, exhibit and plot on themes of making, mindfulness, pedagogy and power.
Research interests
Live Build
Capacity building
Pedagogy
Prototyping space
Situated practice[s]
Informality in the built environment
Informal settlements
Suburbia
Grassroots activism and architecture
Marginal voices in architectural production
'Coproduced' vernacular architectures
Architecture and representation
Participation in design
Coproduction in design
Live build and capacity building
Postmodern urban culture
Housing and consumerism
The role of non-professionals in urban change
The politics of engagement in a postmodern urban context
Sacred Space
Modern pilgramage
Postwar suburban churches
Ritual, liturgy and representation
Teaching
| Module Code | Module Title | Information |
| --- | --- | --- |
| AR538 | Cultural Context | Tutor |
Last updated