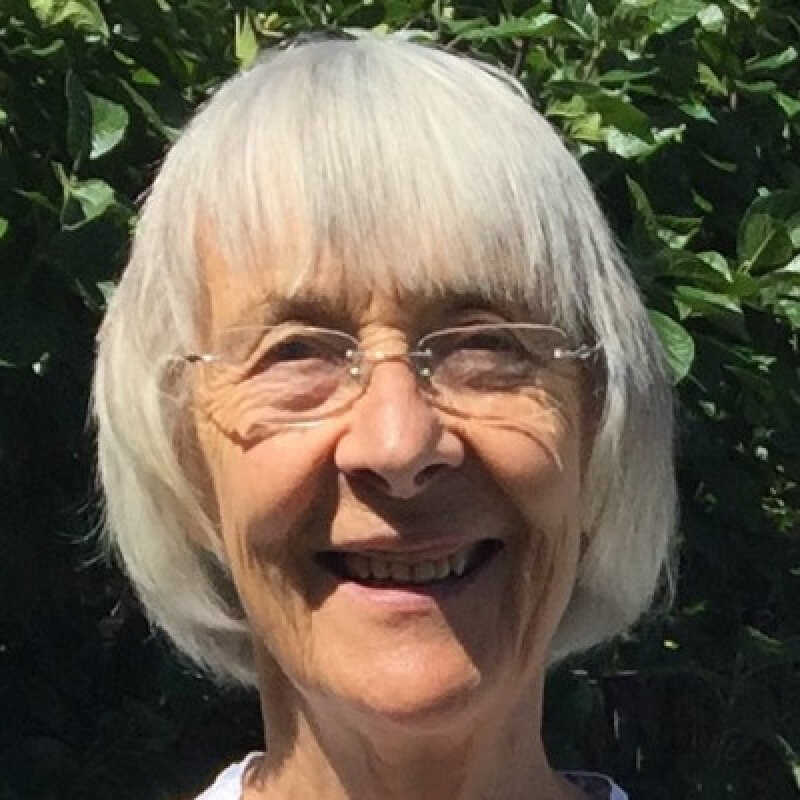 Professor Jan Pahl
Professor Emeritus of Social Policy
About
Working in the broad field of Social Policy research, Professor Pahl's aim has always been to be intellectually innovative and academically rigorous, while also responding to the issues and questions raised by those who are responsible for developing policy and practice both nationally and internationally. 

Professor Pahl was awarded a CBE in the Queen's Birthday Honours in 2011 and presented with a Life time Achievement Award by the Social Policy Association in 2010. She was appointed an Academician of the Academy of Social Sciences in 2008.  As part of the celebrations of its 50th anniversary in 2015, the University of Kent awarded her a DLitt. 

Professor Pahl began her academic career at the University of Kent in 1976, and for the following years worked mainly as a social researcher, supported by a variety of different grants.  From 1985 she was employed as a researcher in the National Health Service and then in 1990 went to be Director of Research at the National Institute for Social Work (NISW).  She returned to Kent in 1995 as Professor of Social Policy. 

From 2002 she was editor of the Journal of Social Policy (with Emma Wincup) and worked as a consultant to the Department of Health to create a system of Ethics Review for Social Care Research.  More recently she has become interested in taxation and social policy, and she continues to review articles and research proposals in her two main areas of academic interest: domestic violence and family finances. 

Professor Pahl has been responsible for research grants totalling nearly £4 million and has received awards from over twelve different funding bodies.   She has published seven books, and over 50 articles and other publications.  She has also made contributions to policy debates in a variety of different fields, including policy relating to families, poverty and inequality, social security, financial exclusion, violence against women, taxation, and health and social care.   

Research interests
Professor Pahl has research interests in three areas - the control and allocation of money within the family, domestic violence, and health and social care. 

Her research on the control and allocation of money was published as Money and Marriage (Macmillan 1989) and Invisible Money: Family Finances in the Electronic Economy (Policy Press 1999). She has a wide range of international links and welcomes contacts and collaboration with other researchers working on family finances, financial exclusion, new forms of money and related topics. Her current research is concerned with tax and tax policy and with the conflict between reason and emotion in financial matters. 

Professor Pahl's research on domestic violence was published as Private Violence and Public Policy (Routledge 1985) and led on to invitations to represent the UK at international meetings organised by the United Nations and the World Health Organisation. Her work was quoted in the Grand Committee debate on the Domestic Violence, Crime and Victims Bill (see Hansard 5 February 2004). She has also written about domestic violence as a global social problem, publishing with two graduate students who completed their PhDs in the School. 

From 2002 to 2008, Professor Pahl worked as a consultant to the Department of Health on the implementation of the Research Governance Framework in the field of Social Care. As part of this work, she carried out a survey of research activity in social services and lectured and consulted extensively on the ethics of research. 

Professor Pahl is currently working on a number of topics.  These include the impact of the current cuts on family finances, the importance of emotion in shaping decisions about money, and the implications of taxation and tax policy for social policy.  She welcomes queries from the media about these topics. 

Past projects include research on families with a child with a learning disability, community care for people with mental illnesses, day services for elderly people, health care for Travellers, and violence against social care staff.

Professional
Professional activities 
Founder/Chair of the Canterbury Society (2008-now)
Joint Organiser of the Symposium on Feminist Action at Kent (2015)
Founder/Chair of the Former Staff Association, University of Kent (2008-2014)
Member of the R & D committee, Thomas Pocklington Trust for people with sight loss (2006-2014)
Consultant to the Department of Health on Research Ethics in Social Care (2002-2008)
Trustee of Grandparents Plus, based at the Young Foundation (2004-2008)
Editorial
Co-editor of the Journal of Social Policy (2002-2007).
Memberships
Member of the
Academy of Social Sciences
British Sociological Association
Fawcett Society
International Sociological Association
International Association for Economic Psychology
Social Policy Association
Social Research Association
Women's Budget Group.
Honorary Member of the Faculty of Public Health.

Last updated