Research is at the heart of our school. We ensure that our PhD students have access to first-class facilities and support them to be active participants in our research groups.
Supportive research environment
Our research community includes over 100 postgraduate and postdoctoral researchers and academic staff. As a PhD student, you join a research group where you engage with a wide range of topics and benefit from a well-established system of support and training. Within your research group, there is a high level of contact between staff and research students; you are also assigned a main supervisor, with whom you work closely, and a second supervisor.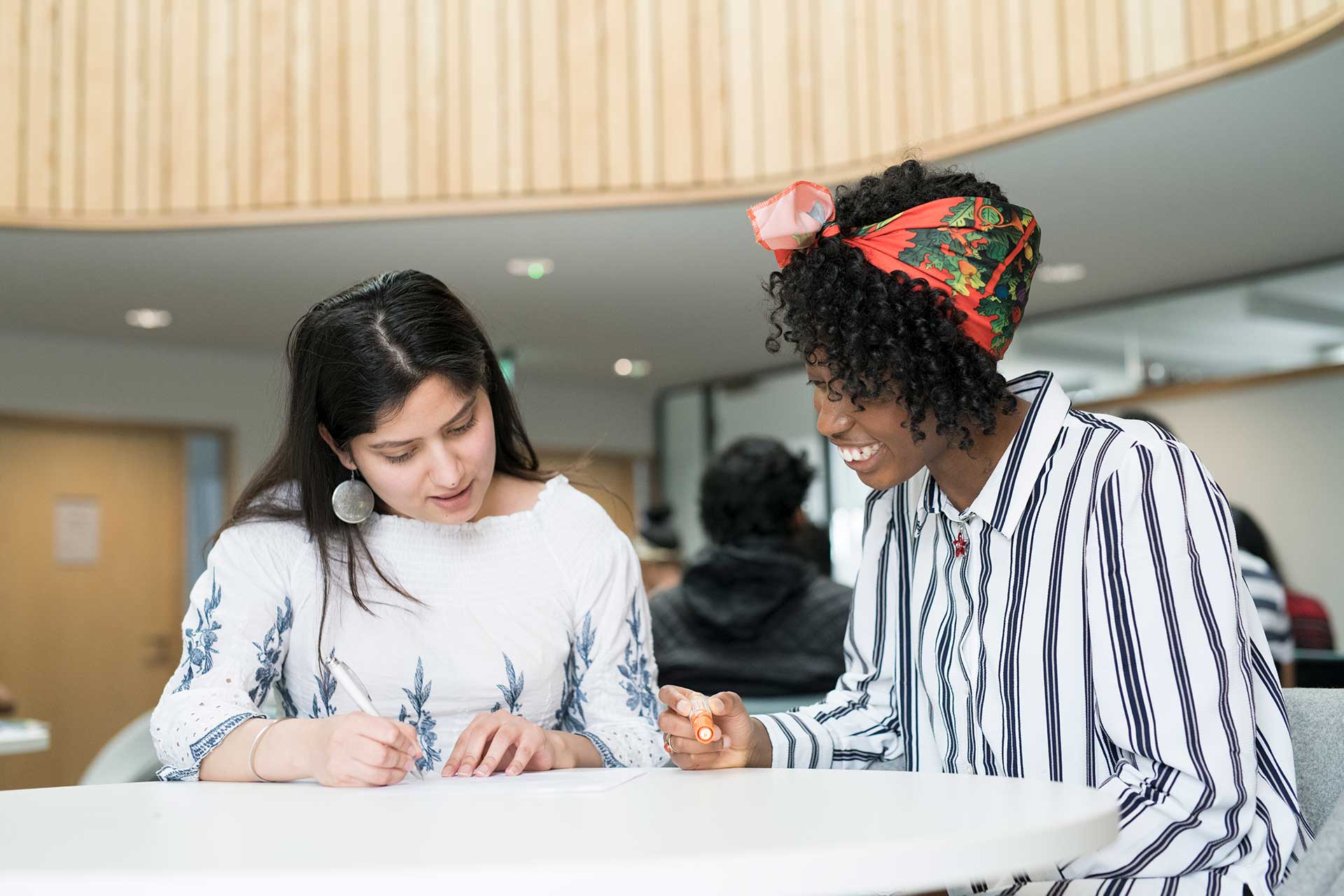 With a Centre for Actuarial Science, Risk and Investment, and research groups for Mathematics and Statistics, there are always lots of ongoing projects, so your work takes place in a dynamic environment. While concentrating on your own area, you are also able to discuss broader issues with fellow researchers, creating friendships and networks.
As a PhD student, you have your own desk and computer in one of the School's research offices, giving you a quiet place to study with colleagues.
Find out more about our Actuarial Science, Mathematics and Statistics PhD programmes in our online prospectus.
Kent is one of the best places in the UK to study for a research degree.
Academic conferences
At academic conferences you discover the latest thinking in the field and can present your own research to a wider audience. Attendance is a key part of your development as a researcher, so we help you to prepare for presentations, and award generous support for travel costs.

Our research students often organise successful workshops and conferences including the Young Researchers in Mathematics 2017 conference.
Funding
There are various funding options available to PhD candidates and applications are welcome from those who have secured funding or are self-funded, as well as from those who are still looking for financial support. If you do not have your own funding, please tick the box in your application to say that you would like to be considered for funding.
If you are self-funded, you can apply for loans for doctoral study.
In addition, the University offers a range of funding options to support you in your studies.
Your supervisor
Finding the right supervisor for your PhD is key and we recommend that you contact possible supervisors in advance of applying for your PhD.

Our research page outlines our areas of interest and if you look at our People page, you can assess possible supervisors via the subcategory drop down menu.
If you have any queries about the application process, please contact our Postgraduate Research Support Officer, Claire Carter.
How to apply