Our vision
The School of Mathematics, Statistics and Actuarial Science is a forward-thinking research-led school. Our internationally recognised researchers and leading industry experts use their research and professional experiences to inform our degree programmes.
We put students first and are committed to ensuring all students have the guidance, skills, opportunities and support they need to excel both at university and in their chosen career.
Our academic staff have strong links with industry, professional societies and influential research organisations. Our research touches on many areas of society including, ecology and conservation, pensions and finance, health, and medical science.
We are an outward looking school, working with businesses, locally, nationally and internationally to help them address the challenges they face. We also work closely with local schools and groups to promote maths, and our Statistical Consultancy service (known as Stats Desk) is a key source of advice for students who need statistical advice with projects. In addition, we offer current students studying in other schools at the University the opportunity to add a year in data analytics to their degree.
We welcome students and staff from around the world and provide an inclusive environment for all. We have an ongoing commitment to embedding equality, diversity and inclusivity into everything we do, as demonstrated by our Athena SWAN Silver Award.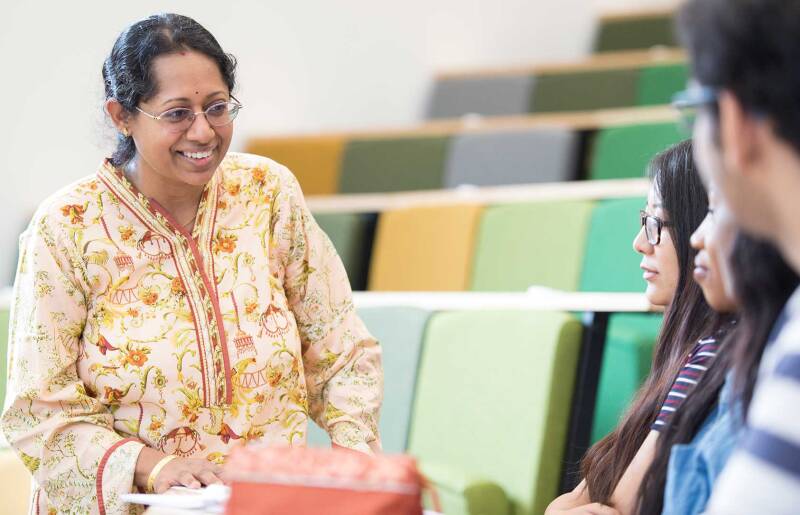 Supportive environment
The School provides a friendly environment where aspiring mathematicians, statisticians and actuaries are encouraged to think creatively and explore their academic interests in a supportive setting.
We help you to reach your potential, offering a variety of support including small group tutorials in your first year and academic peer mentoring in your second year. All our lecturers have regular office hours so that you can talk to them about your work. We also have a comprehensive range of personalised academic and pastoral support.
Inspirational teaching
Our enthusiastic academics draw on their experiences in academia and industry to ensure that their teaching is informed, relevant and engaging. Our Actuarial Science degrees are taught by qualified actuaries who use their practical experiences to support you as you work towards the professional actuarial exams.
You benefit from a range of teaching methods including, exercise and example classes, computer classes, traditional lectures and small group tutorials. In addition to independent learning, you also work in small groups on projects and presentations.

In the first year, we had group tutorials where around six students would meet with our academic adviser to go over questions together. I found these really useful.
Research excellence
The School has a vibrant research community, with academics and research students working at the forefront of their respective disciplines. Our research is published in world-leading academic journals and strongly supported by grants from research councils and learned societies.
Mathematical sciences at Kent was ranked 25th in the UK for research power in the most recent Research Excellence Framework, with 100% of research submitted judged to be of international quality.
Impressive prospects
The support we offer our students throughout their studies helps them to achieve great success on graduation.
Our dedicated Employability Officer organises a comprehensive programme of workshops, CV clinics, mock assessment centres, alumni talks and careers events specifically for our students.
Students on our undergraduate degrees and Master's programmes can take a paid placement as part of their course. If you select this option, our in-house Placements Team provides guidance on how to find and apply for placements; equips you with the skills to be successful in assessment centres and interviews; and keeps in touch with you during your placement.
Professional recognition
The Institute of Mathematics and its Applications and the Institute of Chartered Accountants are among the institutions that recognise the rigour and relevance of our programmes. The Royal Statistical Society accredits our statistics programmes.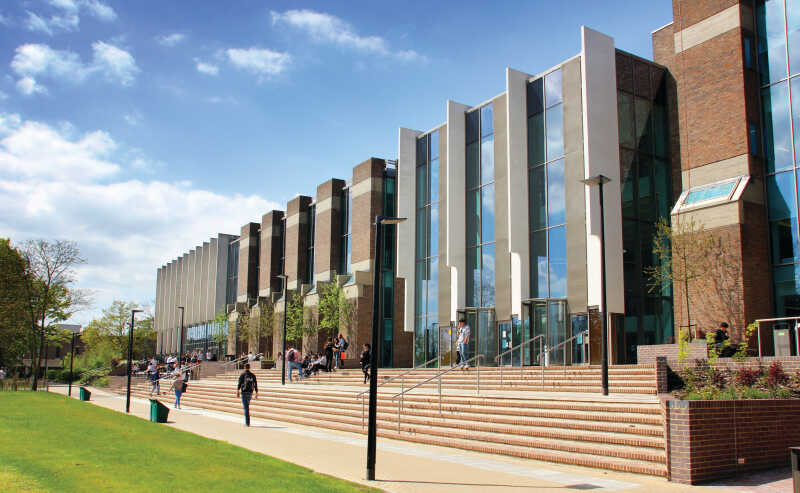 Location
The School is based on our Canterbury campus in a beautiful setting, with plenty of spaces to study and relax. Everything you need on campus is within walking distance, including a general store, a bookshop, bank, a medical centre and a pharmacy. You can go off campus to explore the city's medieval buildings, historic pubs and mix of independent shops and leading high street brands. London is just an hour away by train.