As well as looking your best, we also have some requirements your photograph must meet for us to approve it for use on your KentOne card.
The photo you submit for your KentOne card is going to stay with you the whole time you study or work at Kent so it's important to get it right.
What picture can I use?
Your KentOne card is an ID card so essentially you'll need to be identifiable from your image. As such there are a couple of rules you need to follow when submitting your photo:

Just your head and shoulders - no full-length images
No filters - including black and white or snapchat filters
Face the camera, with your whole face visible
Nothing that obscures your face such as hats or sunglasses (unless you wear glasses regularly)
Try to use an image with a light background
No group shots please - we just want you!
Use a clear image that is not blurred, too dark etc.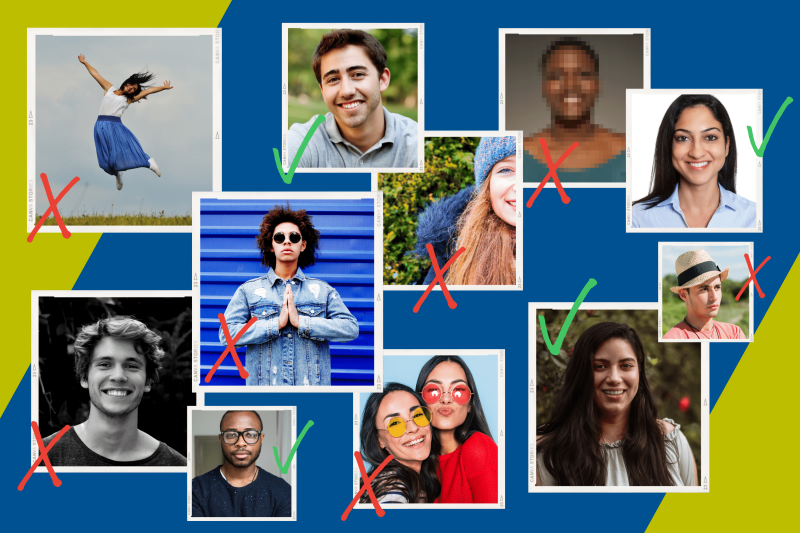 What size does my picture need to be?
You need to submit an image with a file size between 1-100KB in size in a JPEG or PNG format.
Your image should be portrait with the preferred dimensions of 286 (horizontal) x 388 (verticle) pixels.
When do I need to upload my picture?
Students: You should submit an image for your KentOne card before you arrive so that your card can be ready and waiting for you once you get to campus. The easiest way to do this is to upload an image during your University of Kent Enrollment following the on-screen instructions.
Staff: If you are requesting a staff ID for yourself or a new starter using our online form you will be asked to upload an image before submitting your request.
Need help?
If you're having problems uploading your picture for your KentOne Card check out our FAQ page or get in touch so we can help.