School of European Culture and Languages

Modern Languages is part of the School of European Culture and Languages (SECL). A multidisciplinary academic school, alongside students of French, German, Italian and Hispanic Studies, SECL's community includes students of Comparative Literature, English Language and Linguistics, of Classical and Archaeological Studies, Ancient History and Classical Studies, Religious, and Asian Studies, and Philosophy. Such a diverse range of interests leads to a fascinating timetable of events and makes the School an exciting place to study.
Our vision
The Department of Modern Languages is dedicated to intercultural exchange. Geographically, the UK will always be part of Europe regardless of political changes, and Kent is known as 'the UK's European university'.
The Department provides an environment to foster intercultural links, practise languages, and understand different perspectives and histories, respecting Europe's rich diversity. Many of our staff are native speakers of the languages they teach, and many of our graduates go on to work overseas, so the Department bridges national borders and promotes exchange for the benefit of all.
Inspirational teaching
You learn from experts in their fields. Their research informs their teaching, which ensures that your studies take place in a dynamic learning environment. A clear progression through language modules is supplemented by a range of cultural modules so that as your language skills develop so does your broader understanding of the countries in which they are spoken.
We have dedicated language labs to help you practise and increase your fluency, and our native-speaking staff provide you with authentic expertise.
Supportive community
We are a welcoming and friendly department, where students and staff share interests and experiences. The School has a dedicated student support team who can help you with your academic needs and offer general support. The University also has an extensive academic and pastoral support network.
The lecturers are passionate about what they do and do everything they can to make their teaching interesting and relatable.
Research community
The Department produces work of the highest quality. With a wide range of disciplines covering languages spoken across Europe and South America, our research has international resonance. In the most recent Research Excellence Framework, 85% of Modern Languages and Linguistics research at Kent was assessed as internationally excellent or world-leading.
We host the Centre for Modern European Literature, which provides a varied programme of events.
Impressive prospects
Languages are a key skill desired by employers. Our graduates have built careers across Europe in translation, journalism, teaching, and finance. This is due to the skills gained through their studies, as well as to the structured programme of employability events run by the School of European Culture and Languages. These include workshops and opportunities to gain hands-on experience through paid and voluntary work opportunities. We also invite our graduates back to talk to students about what they did next.
Students studying French can choose to take modules in business or professional French and gain an additional qualification.
The University's Careers and Employability Service supports students throughout their time at Kent, and for three years after graduation.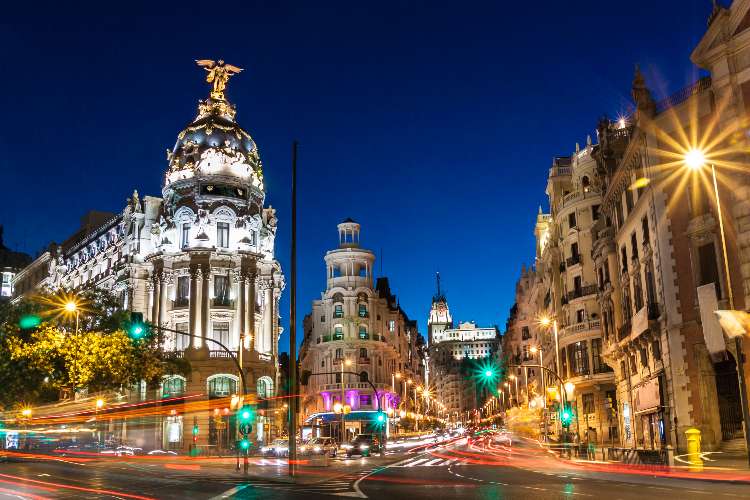 A year abroad
You spend a year abroad in a country where your chosen language is spoken, either French, German, Spanish, Catalan or Italian. You can study at a partner university or work in full-time employment. If you take a joint honours language programme, the year is split across two countries.
Your year abroad is a chance to enrich your learning by immersing yourself in another culture. It is also a fantastic opportunity for personal and career development. You can find details of the many locations available on our Go abroad site.
We also offer postgraduate programmes with either a term or a full year at Kent's Paris School of Arts and Culture.
Location
The Department of Modern Languages is based on our Canterbury campus. Canterbury is the closest city to mainland Europe, with excellent transport links via the Eurostar and port of Dover. Three European capitals – London, Paris, and Brussels – are just a short distance away.
The campus has first-class academic and leisure facilities. We are equipped with the latest resources and our beautiful setting offers plenty of tranquil spaces to study and relax. Everything you need on campus is within walking distance, including a general store, a bookshop, bank, a medical centre and a pharmacy.
You can go off campus to explore the city's medieval buildings, historic pubs and mix of independent shops and leading high street brands. London is just an hour away by train.
*The University of Kent's Statement of Findings can be found here